Orbit the Earth or head on an adventure to Mars on Mission: SPACE at Epcot!
Mission: SPACE Details

| | |
| --- | --- |
| Walt Disney World Resort Park | Epcot |
| Location in Park | World Discovery |
| Height Restrictions | 40 in or taller (Green), 44 in or taller (Orange) |
| Age Interests | Kids, Tweens, Teens, Adults |
| Thrill Type | Thrill Ride, Spinning, Dark |
| Hours | 8:30 AM to 9:00 PM |
| Wait Times | Moderate |
| Lightning Lane | Yes |
| Accessibility Information | Must Transfer from Wheelchair/ECV |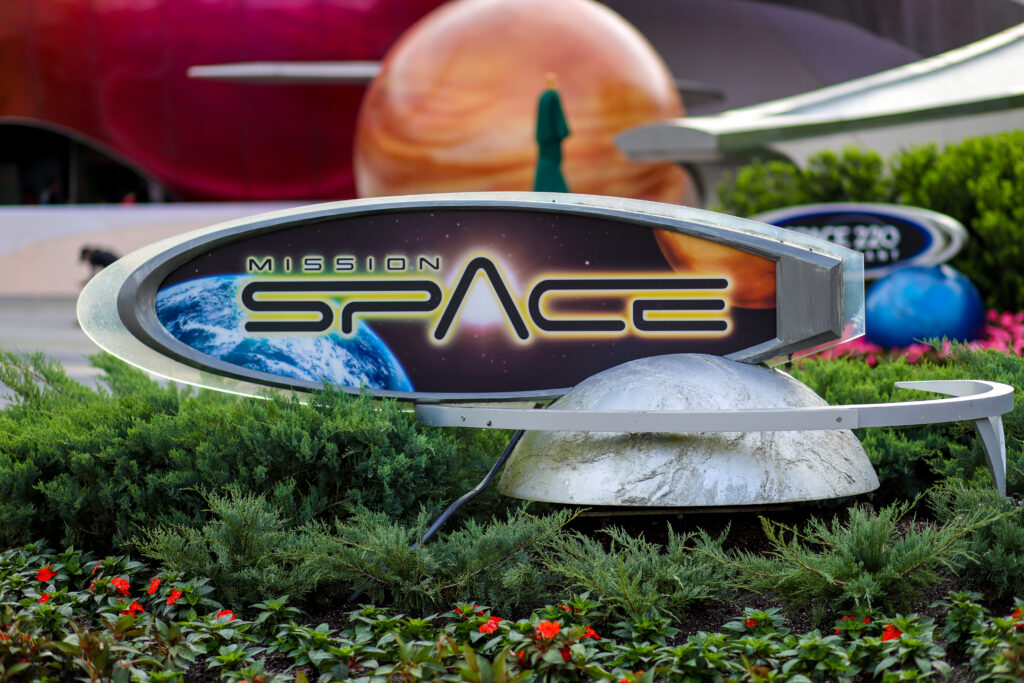 Attraction Overview
Be like an astronaut and take a trip into space on this simulation ride at Epcot. This 4-minute long attraction has two different missions to choose from: Orange and Green. For just a small taste of the space experience, take on the Green mission which is a gentle, family-friendly orbit around the globe. As you travel above the earth, you will some of the world's most breathtaking views. Because this mission does not spin, there is a low of a chance for motion sickness. Green Mission has a height requirement of 40 inches.
The Orange Mission is a bit more intense. To simulate a somewhat tumultuous trip to the Red Planet, this mission uses centrifuge tilts and spins to recreate the speed and G-force that astronauts feel during launch and reentry. It is recommended that those who choose to embark on the Orange Mission are in good health and free of high blood pressure, heart, back, or neck problems, motion sickness, or other conditions. Expecting mothers should not ride Mission: SPACE, regardless of the mission. There is 44 inch height requirement for Orange Mission.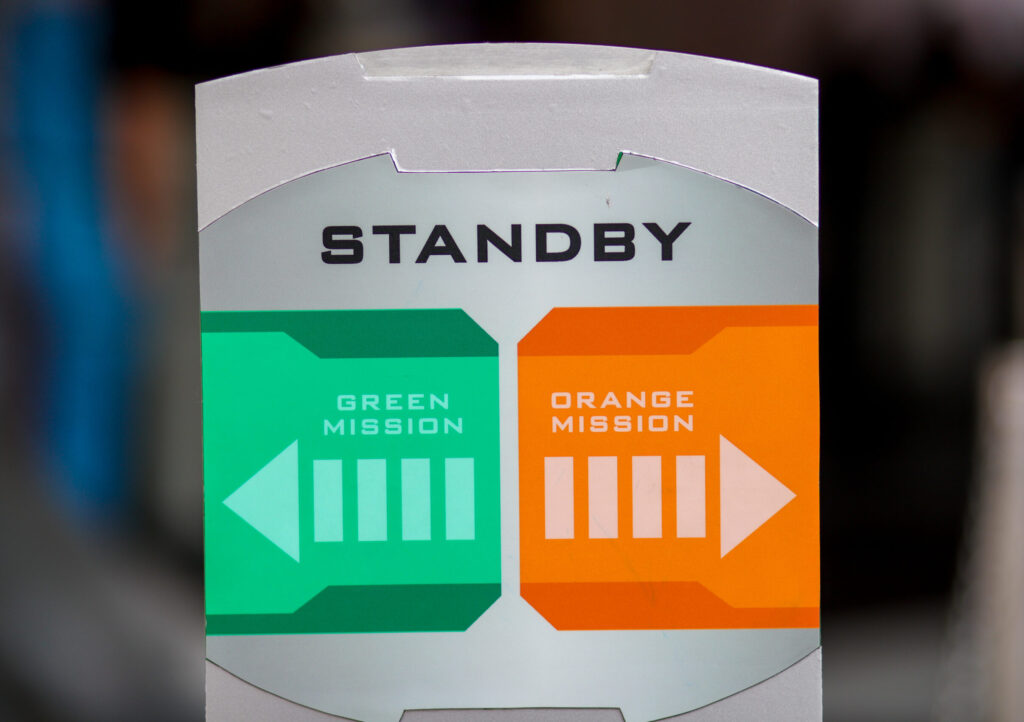 No matter which mission you choose, your space journey will take place at the International Space Training Center (ISTC) on the X-2 Deep Space Shuttle. Each shuttle is manned by a 4 person crew and everyone has a job to do! Whether you are assigned the tole of navigator, pilot, commander, or engineer, you will have to initiate a mission-critical sequence during your space adventure.
Map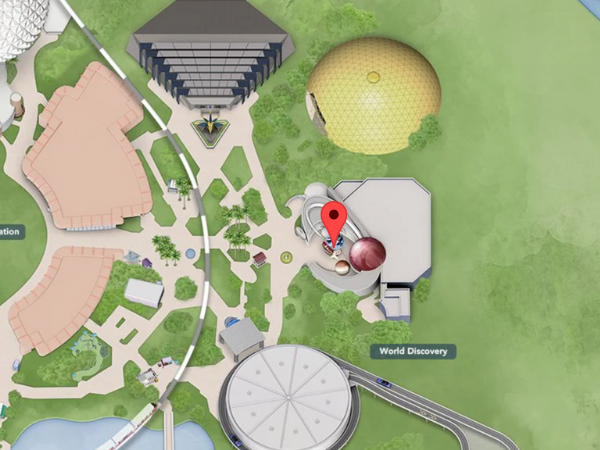 Location & Wait Times
Mission: SPACE is located in the World Discovery area of Epcot. This attraction can be found between Test Track and the upcoming Guardians of the Galaxy: Cosmic Rewind rollercoaster.
Because there are two versions of this ride, the wait times can differ. In general, the wait times for both missions are moderate to high on busy days. Green Mission typically has a short wait than Orang Mission does. If you choose to use Disney's new fastpass service, Genie+, you can book a Lightning Lane for this attraction. Rider swap is available for Mission: SPACE.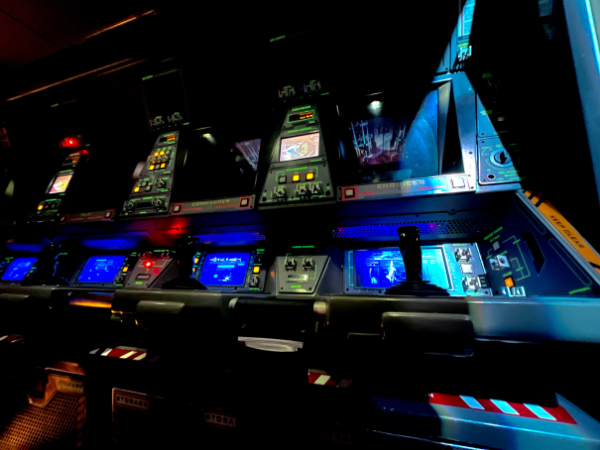 Queue Experience

The entrance to Mission: SPACE, or the Planetary Plaza, is out-of-this world with a collection of planet replicas. After you orbit these plants and enter the ISTC, you will then choose either the Green or Orange mission. Once you tell the cast member at the entrance your mission decision, they will set you down the correct queue path.
Inside of the ISTC, you can see a real Lunar Rover that has been loaned to Disney by the Smithsonian. Along one of the walls in the queue, you will notice a timeline of space-related accomplishments, such as the first man on the moon. Next you will enter the Ready Room where the line will be divided into the 4 person crews and assigned your role for the mission. In this room, you will also view a video from CapCom that will prepare you to head to space!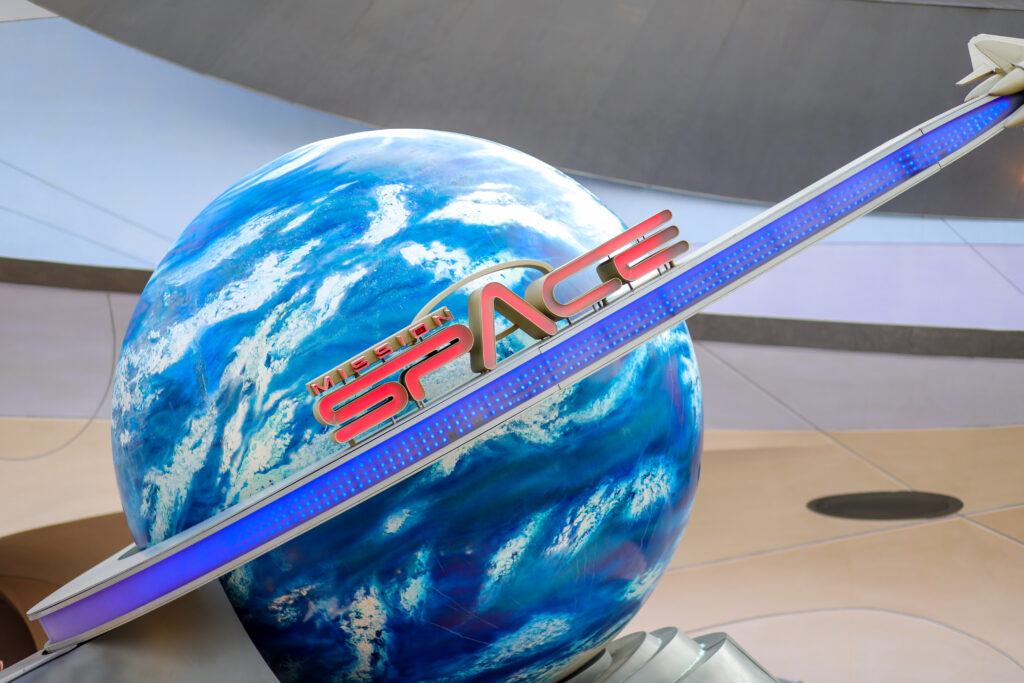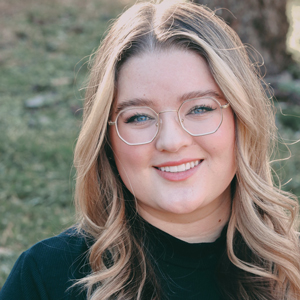 Written by
Emily Murray
Contributing Writer
For as long as Emily can remember, Disney has played a huge role in her life. Her infatuation with Disney resulted in many hours spent rewatching Toy Story and creating multiple powerpoints to convince her parents to book yet another vacation to the "Most Magical Place on Earth". In 2015, Emily followed one of her dreams and moved to Orlando, Florida where she spent just over five years working for the mouse in three separate roles. Emily is passionate about writing and using words creatively and concisely. She loves to make others laugh and hopes to sprinkle a little bit of magic into everything she does.