Wearing a pair of Mickey or Minnie ears is a classic Disney park experience for kids and adults alike! To keep up with their newest films and upcoming holidays, new ears are frequently popping up in the parks and online at shopDisney.com. On a recent visit to Magic Kingdom, I went on a hunt to find the cutest pairs of Disney ears in the parks right now. Because there are so many different ears in the parks, it was pretty hard to narrow it down to just a few favorites. For that reason, I have created a list of the 10 cutest ears that you can find at Disney currently!
10. Main Street Electrical Parade 50th Anniversary
Just like Disney World, The Main Street Electrical Parade is celebrating their 50th anniversary! To honor this iconic Disney nighttime parade, Disney and Lougefly have released this glow-in-the-dark ear headband. I found these ears at Mickey's Star Traders and the Emporium. They are also being sold on shopDisney for $39.99.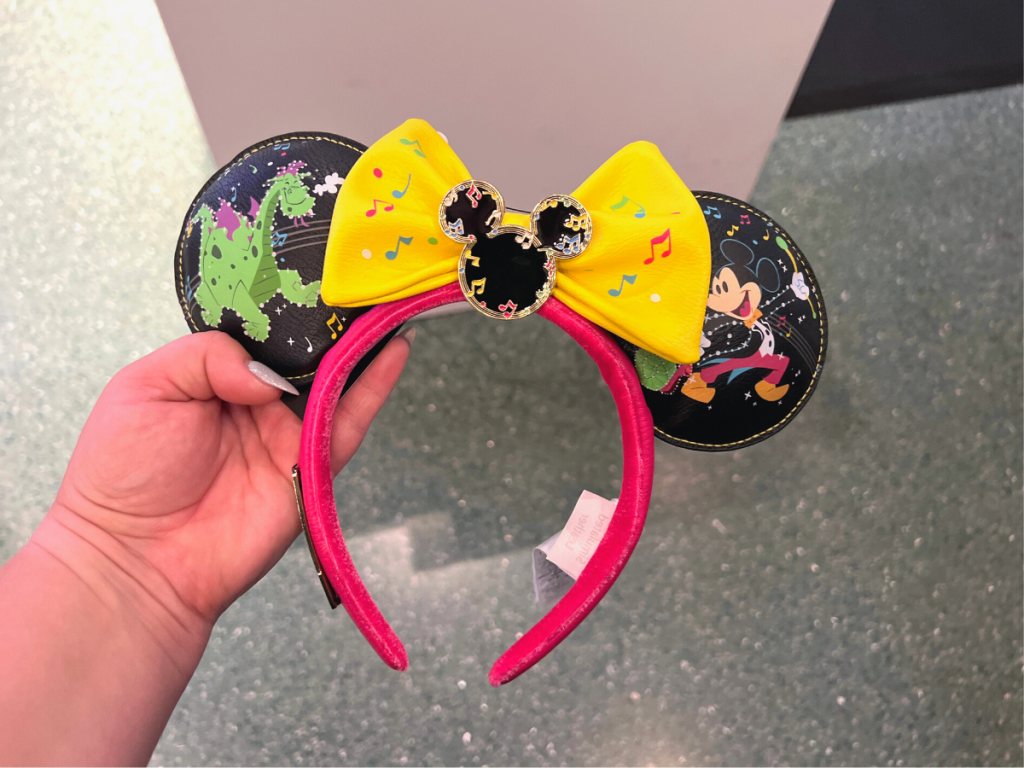 9. Tomorrowland Minnie Mouse Ear Headband
These sparkly ears shine bright just like a great big, beautiful tomorrow! In addition to a ton of silver glitter, these Minnie ears have a purple bow that is covered with a celestial print. While the Tomorrowland ears are currently sold out on shopDisney, I spotted them at Mickey's Star Traders and the gift shop at the Space Mountain exit.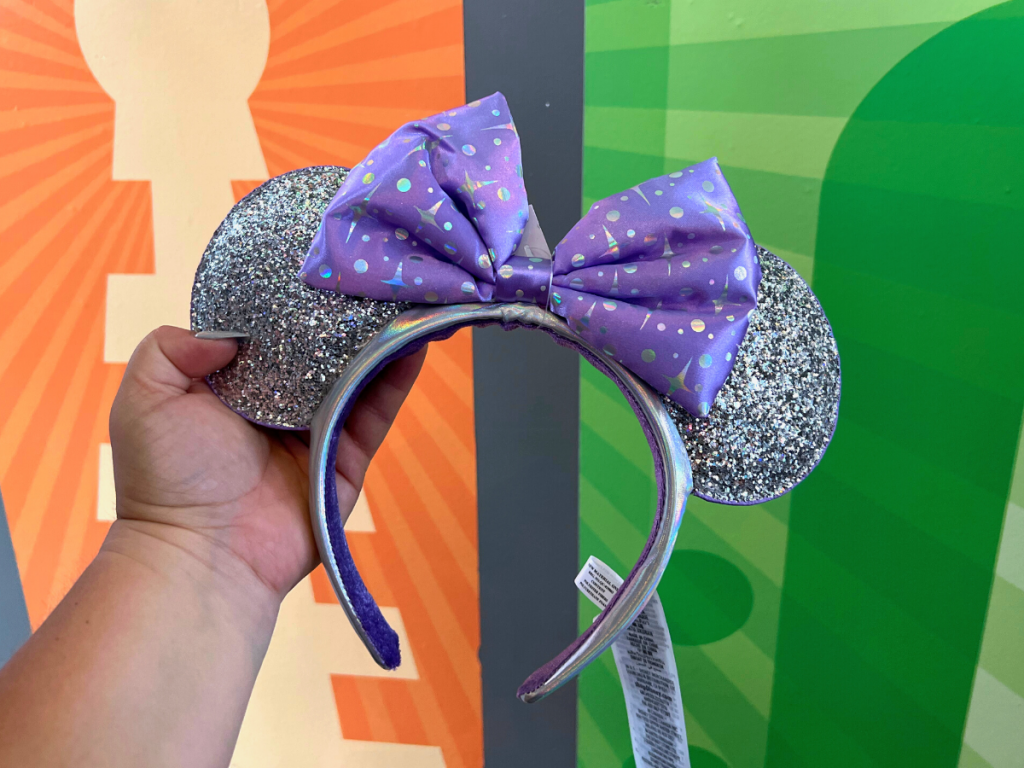 8. Minnie Mouse Americana Sequined Ear Headband with Bow
The 4th of July is right around the corner and you can certainly show your patriotism with this ear headband! Red and white sequins, which make up the striped pattern on the ears, are complimented by the blue sequins that cover the middle bow. I found these ears at Ye Olde Christmas Shop and the Emporium. They are also available on shopDisney.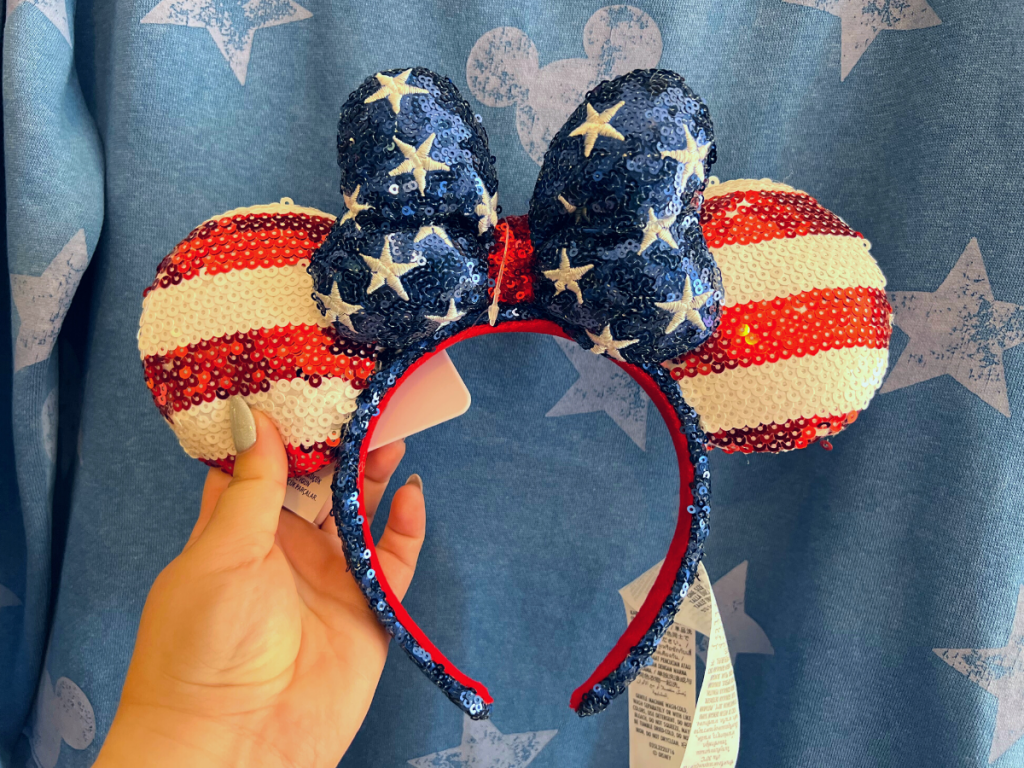 7. Lightyear Ear Headband
Go to infinity and beyond with these Lightyear-themed Minnie ears! In honor of Pixar's most recent film, Disney is offering a pair of out-of-this-world ears. These colorful ears featured a print of Buzz's robotic cat, Sox. The middle bow includes a Star Command badge. This Lightyear ears are currently sold out on shopDisney; I found them at a small cart near just past Auntie Gravity's.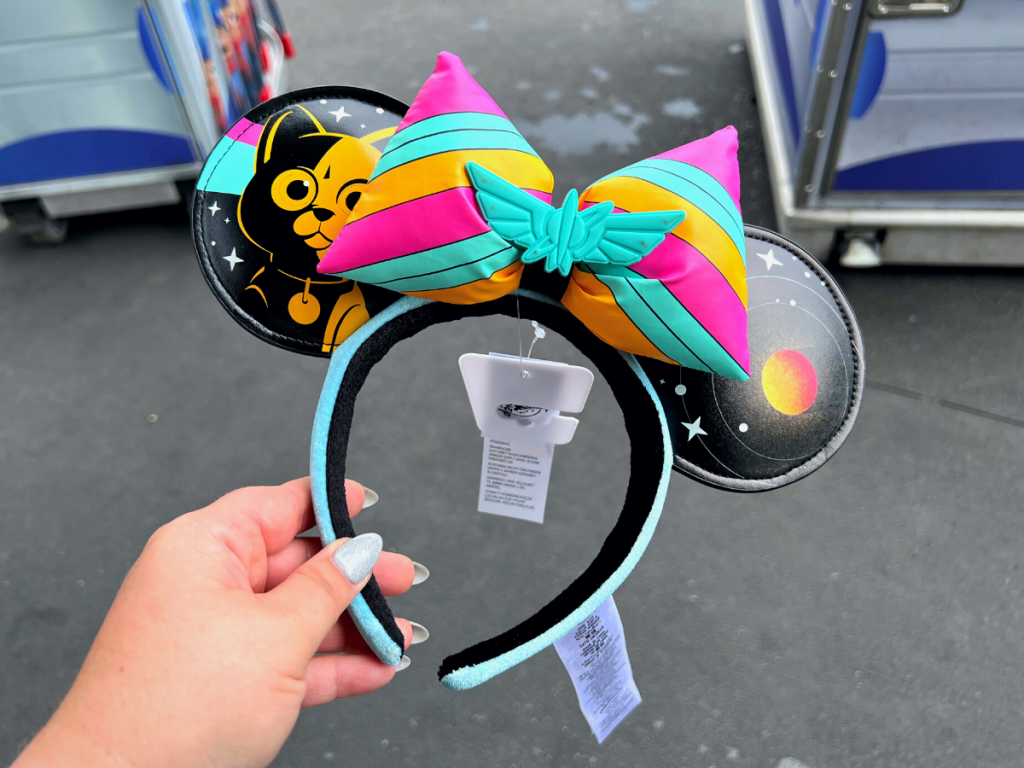 6. The Little Mermaid Ear Headband
There is nothing fishy about these gorgeous Ariel-themed ears! The actual ears are champagne colored and feature a unique shell shape. These Little Mermaid ears also have a purple and green bow with a large, accented pearl. I noticed these ears at the Emporium but they can also be purchased on shopDisney.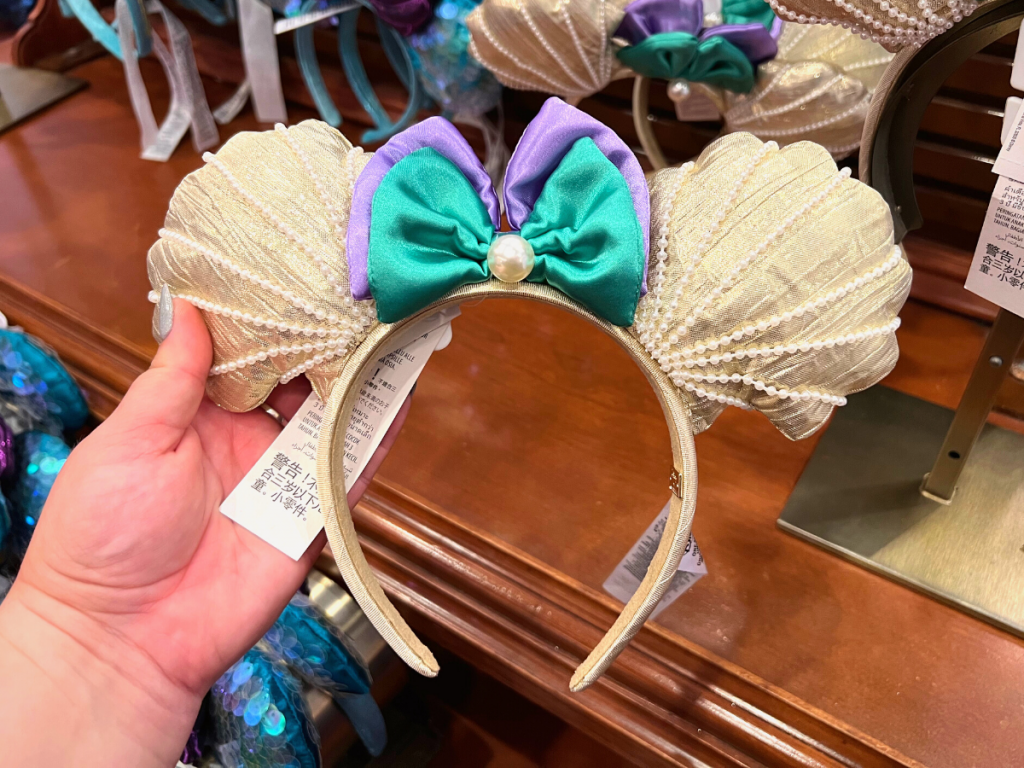 5. Madame Leota Haunted Mansion Ears
Each day we get a little bit closer to it being spooky season at Walt Disney World. While Haunted Mansion plays a huge role in Halloween at Disney, the attraction's merchandise is available all year round at Momento Mori. These ears are themed after Madame Leota, the mansion's floating psychic. These Her Universe ears are not available online.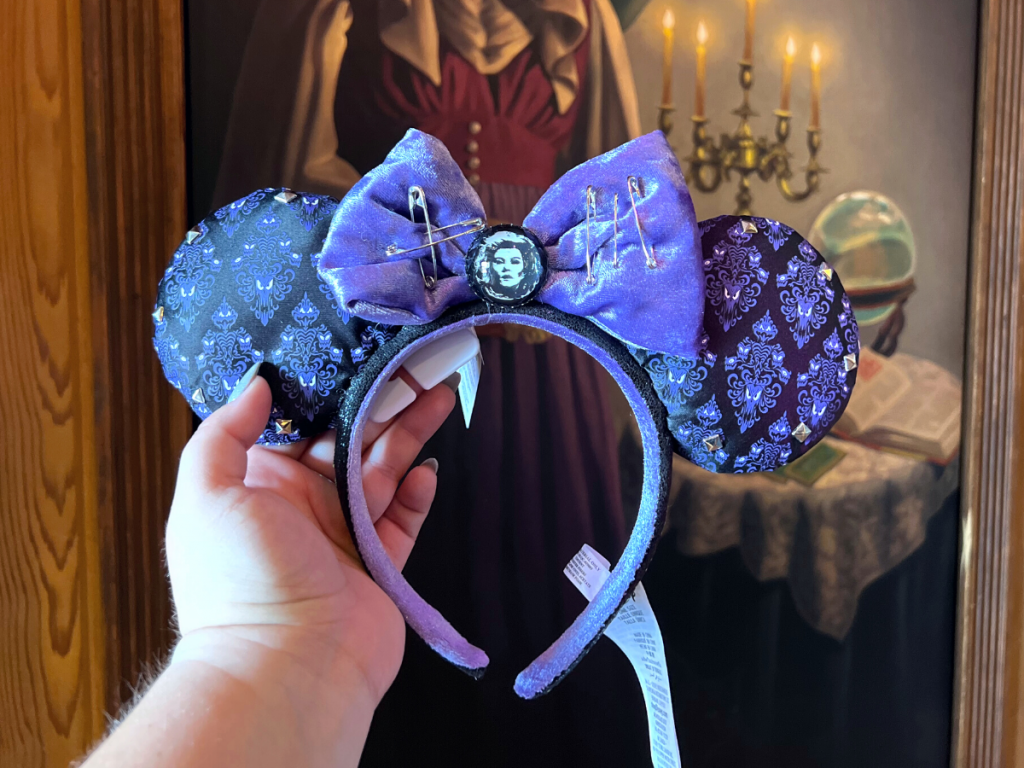 4. Gold & Blue Walt Disney World 50th Anniversary Ears
For the "World's Most Magical Celebration", Disney World has released a slew of new merchandise, including several pairs of ears. My favorite of the anniversary ears is this blue and gold sequined headband. I saw these sparkly ears at the Emporium; they also can be purchased on shopDisney.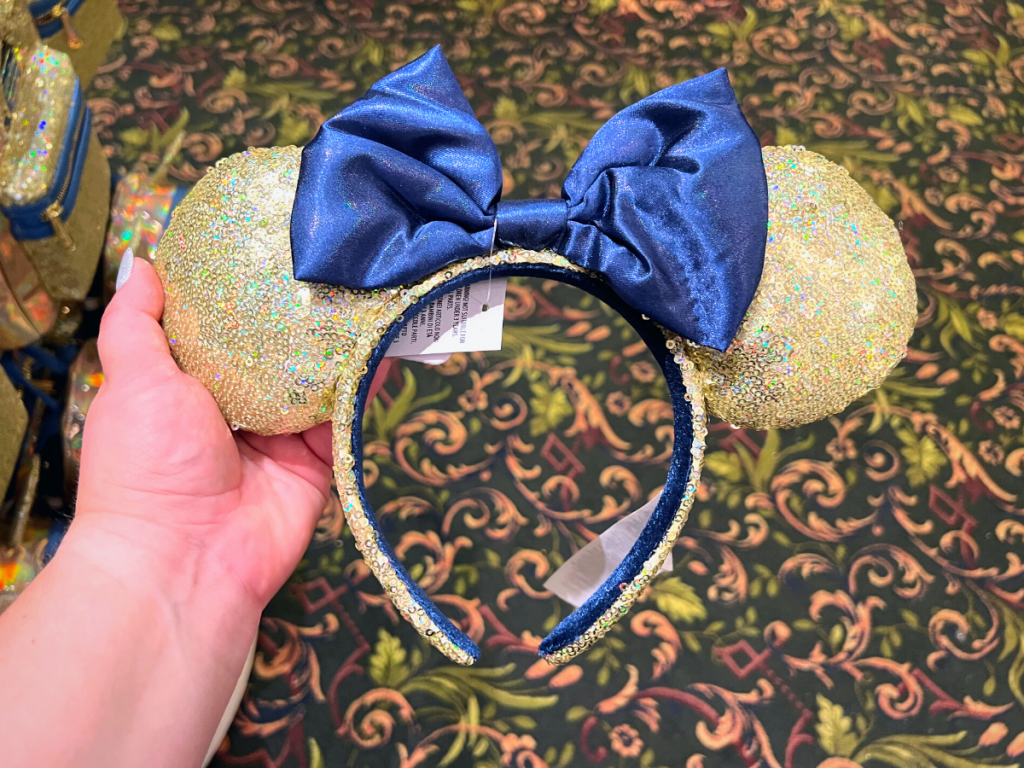 3. Ewok Ear Headband
While most think Baby Yoda is the cutest Star Wars character, I think its the ewoks! Naturally, their likeness make for a super cute pair of Disney ears. With faux fur and suede, you will feel like an Endor native with these ears. Although they are sold outline, I found them at the Space Mountain gift shop.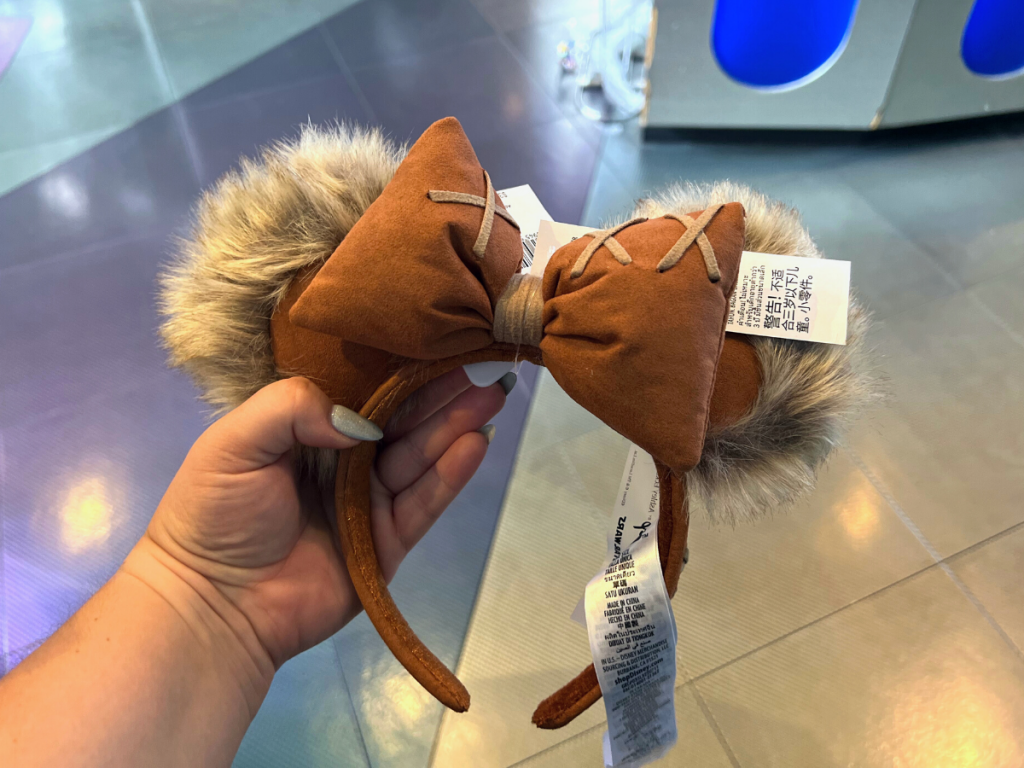 2. Turning Read Ear Headband
Turning Red is another Pixar film released this year that I found to be very charming. Because of this, I was very excited when I spotted these Mei and Panda Mei ears at the Emporium. Between the two ears, sits a furry fleece bow. If you want these ears and can't make it to the park, they can be found on shopDisney.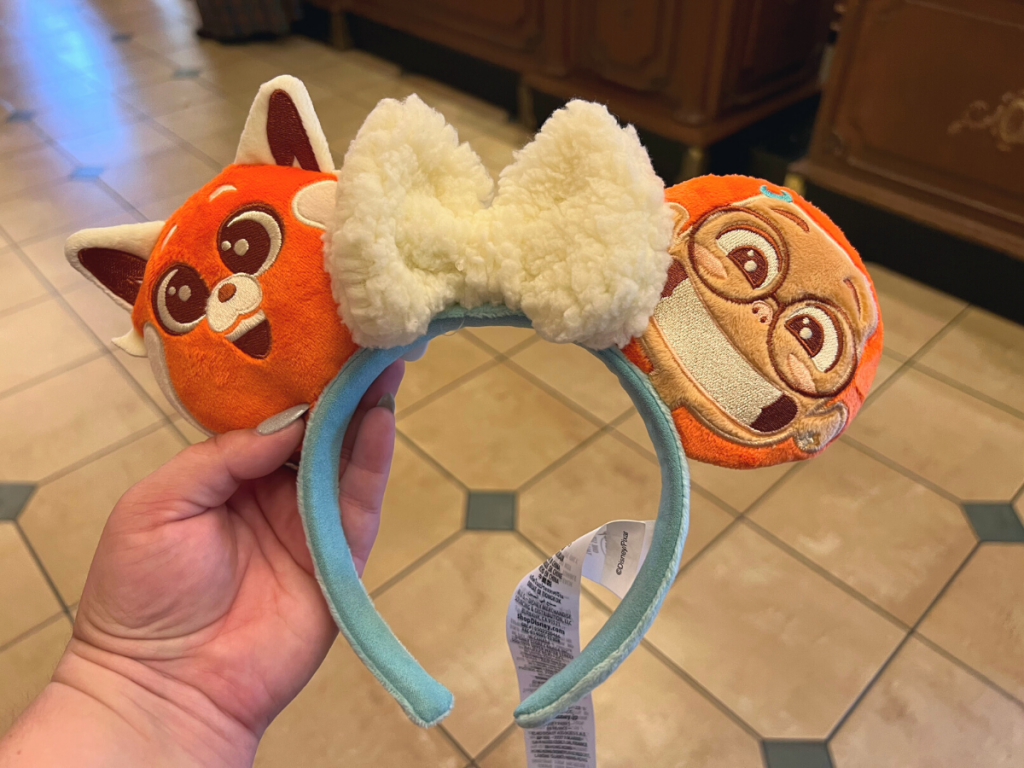 1. Scarlet Witch Ear Handband
One of my favorite (if not my absolute favorite) Marvel characters is Wanda Maximoff. Because of her important role in Doctor Strange in the Multiverse of Madness, Disney recently released a pair of ears themed after Wanda. These ears are designed to look similar to the costume she wears once she becomes the Scarlet Witch. I found these ears at the Emporium and they are out of stock on shopDisney.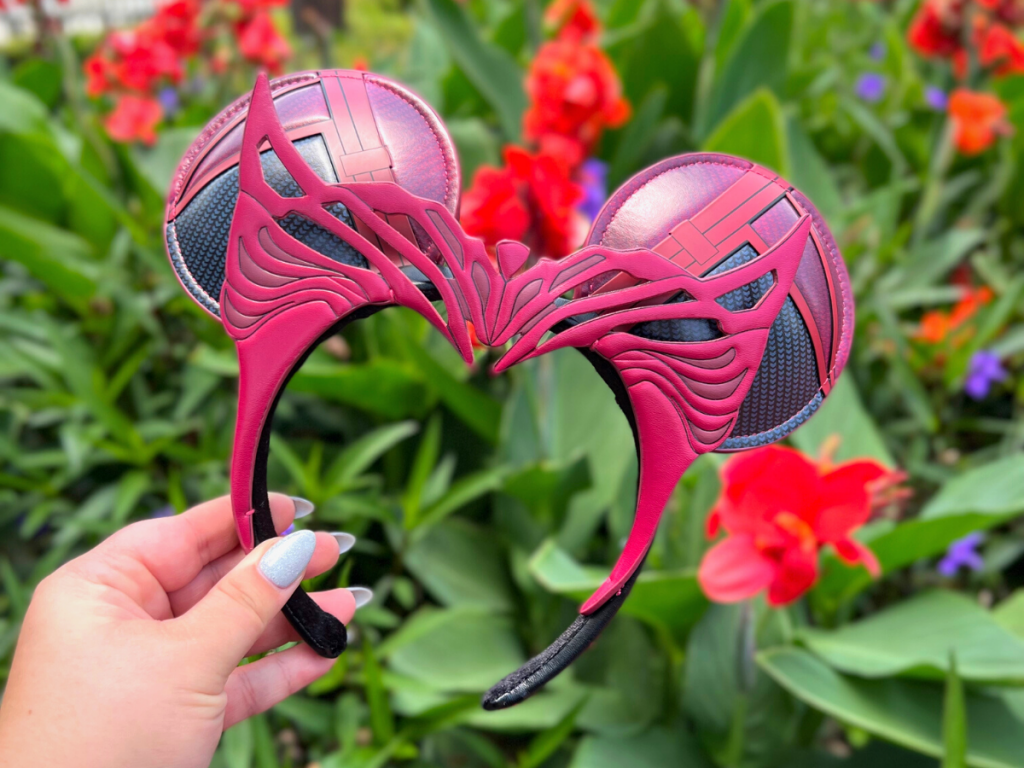 Which of these ears do you think are super cute? Let us know in the comments!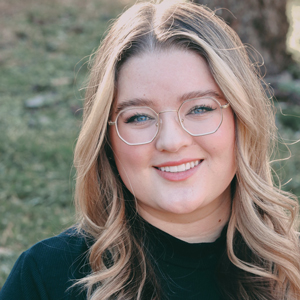 Written by
Emily Murray
Contributing Writer
For as long as Emily can remember, Disney has played a huge role in her life. Her infatuation with Disney resulted in many hours spent rewatching Toy Story and creating multiple powerpoints to convince her parents to book yet another vacation to the "Most Magical Place on Earth". In 2015, Emily followed one of her dreams and moved to Orlando, Florida where she spent just over five years working for the mouse in three separate roles. Emily is passionate about writing and using words creatively and concisely. She loves to make others laugh and hopes to sprinkle a little bit of magic into everything she does.