Star Wars Celebration is a multi-day event for fans of all ages to gather and celebrate all things Star Wars. Originating in 1999 to promote the release of Star Wars Episode 1 – The Phantom Menace, this event has continued to grow over the years, attracting fans from all over the world. Star Wars Celebration has become a major convention featuring announcements, immersive exhibits, and an interactive show floor. Guests are also privy to screenings of new movies and shows and exclusive merchandise as well as the opportunity to meet celebrity guests, attend panels and collect autographs, all while in Star Wars-inspired costumes and outfits.
Most recently, Star Wars Celebration was held in Anaheim, California, adjacent to Disneyland Resort from May 26-29, 2022. During the convention, there were multiple exciting announcements and teasers for upcoming series including the third season of The Mandalorian and a prequel series named Andor. Fans were surprised that yet another series is coming to Disney+ in fall of 2022 – Tales of Jedi, an anthology of animated shorts featuring Jedi from the prequel era of Star Wars. A full list of each day's panels were published on Disney Park's blog, allowing us all to see the fun-filled and informative itinerary of the celebration. What's more is for those that were not able to attend in person, a live stream of some of the panels and celebrity interviews on the Celebration Live! stage were available via YouTube and the Star Wars website.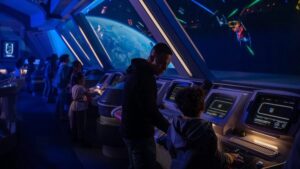 Other Star Wars Celebration activities available to attendees included pin trading, a Cosplay competition, a Star Wars Kids Stage, and the Droid Builders Academy with self-guided STEAM-focused activities. For those looking to add body art, tattoo artists from around the world were present for clients who pre-booked appointments and those who requested one once there. And of course, there were plenty of opportunities to shop new and unique Star Wars merchandise.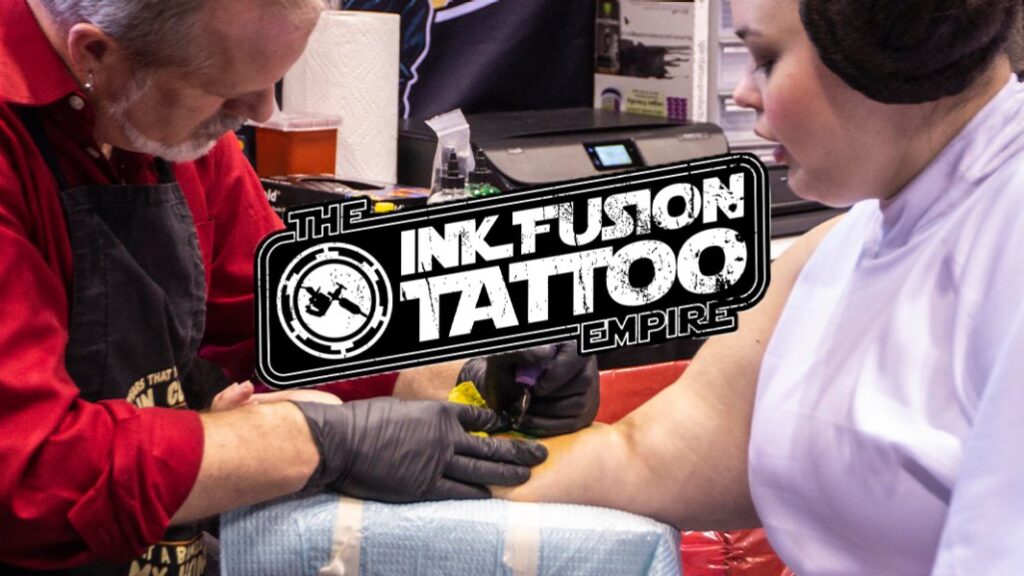 Along with fans, also in attendance were Disney Cast Members! With the location so close to Disneyland, this allowed cast members to experience the celebration's offerings before or after their shifts. Also present were cast members from Star Wars: Galactic Starcruiser, who worked a booth aiming to advertise and educate fans on this unique and immersive 2-day experience.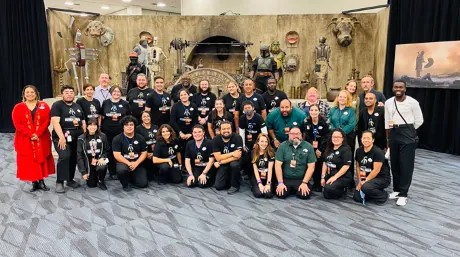 With so much excitement following the most recent Star Wars Celebration, fans were not disappointed to learn on the last day of the convention that the next Star Wars Celebration has already been decided! Planned for April 7-10, 2023 in London, England, it's never too early to start making arrangements to attend the next event that is sure not to disappoint.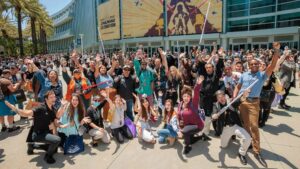 Are you a fan of Star Wars? Have you ever been to a Star Wars Celebration? Let us know in the comments below if you will travel to London next year to participate in this fan-favorite event!
Featured Photo Courtesy of Star Wars Celebration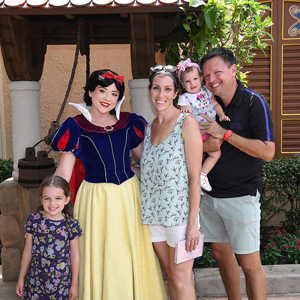 Written by
Shelley Wehler
Contributing Writer
Shelley is a stay-at-home mother of two girls living outside of Charlotte, North Carolina. Her love of all things Disney has grown even more as she sees the magic come alive through the lens of her young daughters. She spends her free time keeping up with the latest in Disney news and daydreaming of her next trip to the parks!