Pixar's newest film "Turning Red" is a coming of age animated comedy about a young girl Mei Lee who is torn between being an obedient daughter and the chaos of youth, while trying to figure out who she is. Mei also has a really big secret, when she gets too excited she turns into a giant red panda. Turning Red is currently streaming on Disney+. Guests attending Disney Parks can now experience new foods, merchandise and Photo-ops in celebration of the new film.
Walt Disney World Food Offerings
Disney Springs
Try a Turning Red Mini dome cake from Amorette's Patisserie for $9.00 at Disney Springs. This dessert is based off the classic Canadian dessert, The Nanaimo Bar. The dome cake is made of different layers of chocolate brownie, vanilla custard, nuts, coconut and semi-sweet chocolate made to look like Mei, the red panda from Turning Red. This is a limited offering per day.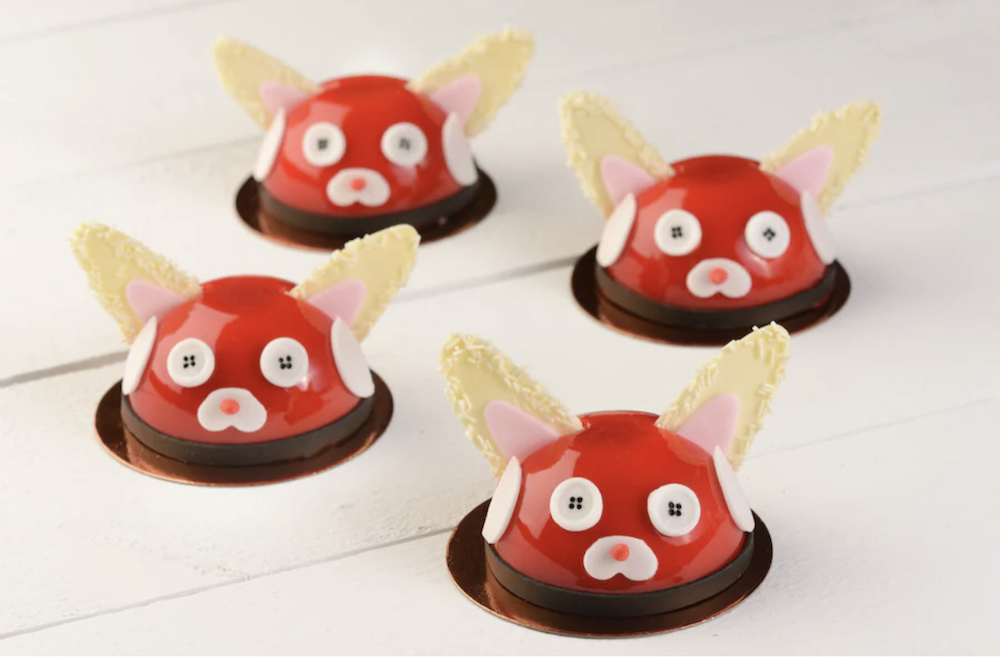 Epcot
Canada Popcorn Cart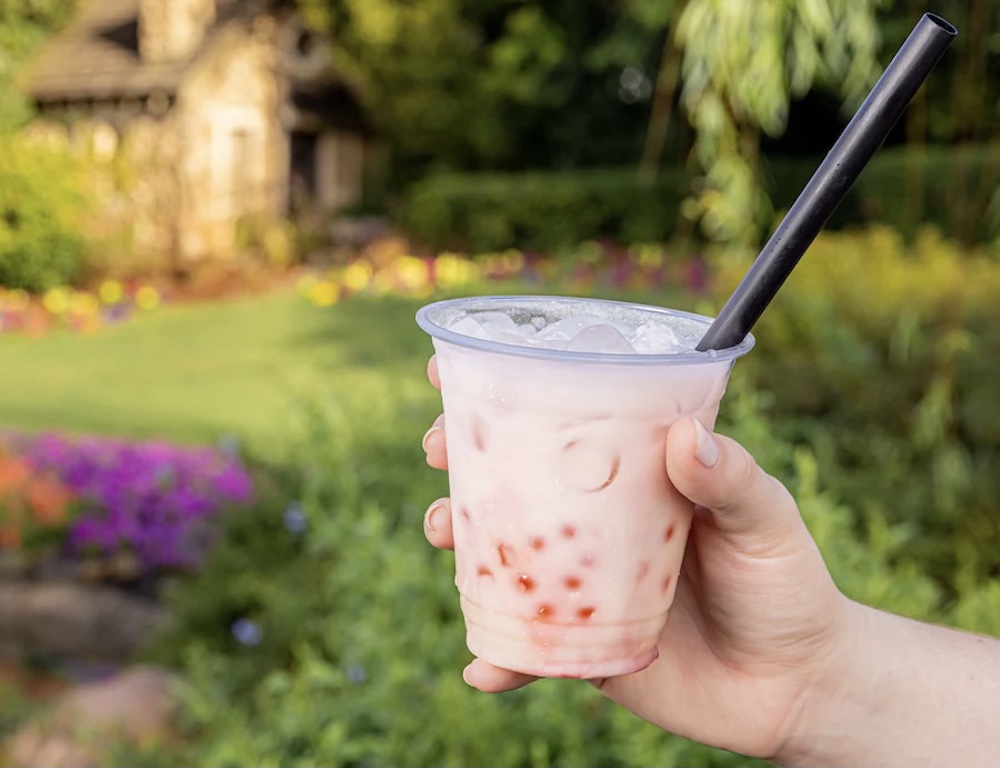 A refreshing Coconut-Pomegranate Lemonade with Pomegranate Boba pearls called Pand-Ade. This will cost you $6.50. You can find this drink at Epcot.
Le Cellier Steak House
Le Cellier Steak House, a signature Dining location at Walt Disney World has a few different offerings in lieu of the film. This restaurant does require reservations or you can join a walk-up list.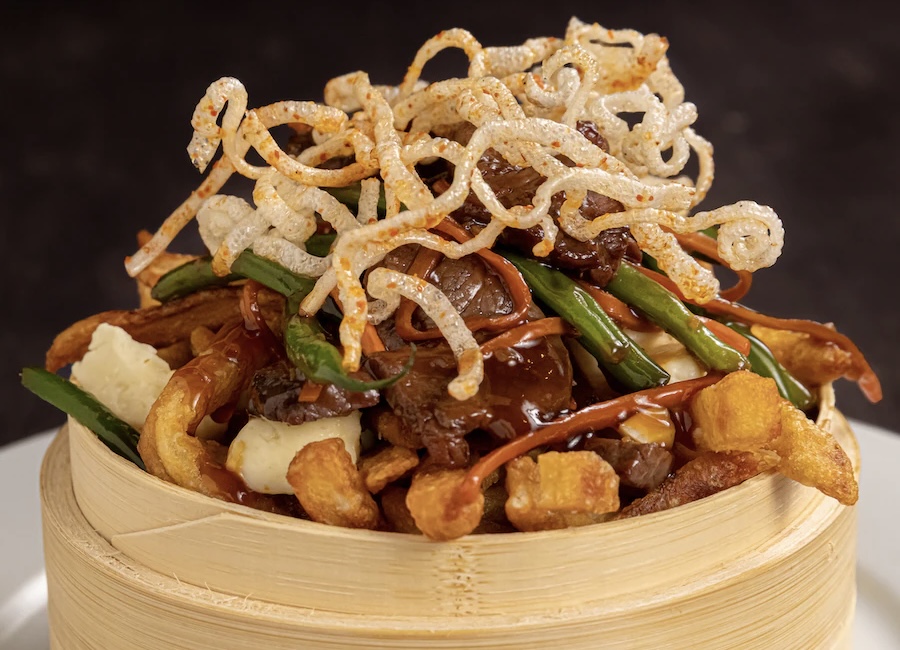 The Beef Stir Fry Poutine which includes fresh-cut fries, Canadian cheddar, beef stir-fry and gravy with Asian Flavors. Give this Flavorful dish a taste for $15.oo
Shrimp and Pork Dumplings on a bed of pickled cucumber, with sesame-Soy drizzle and crispy noodles try this for $17.00.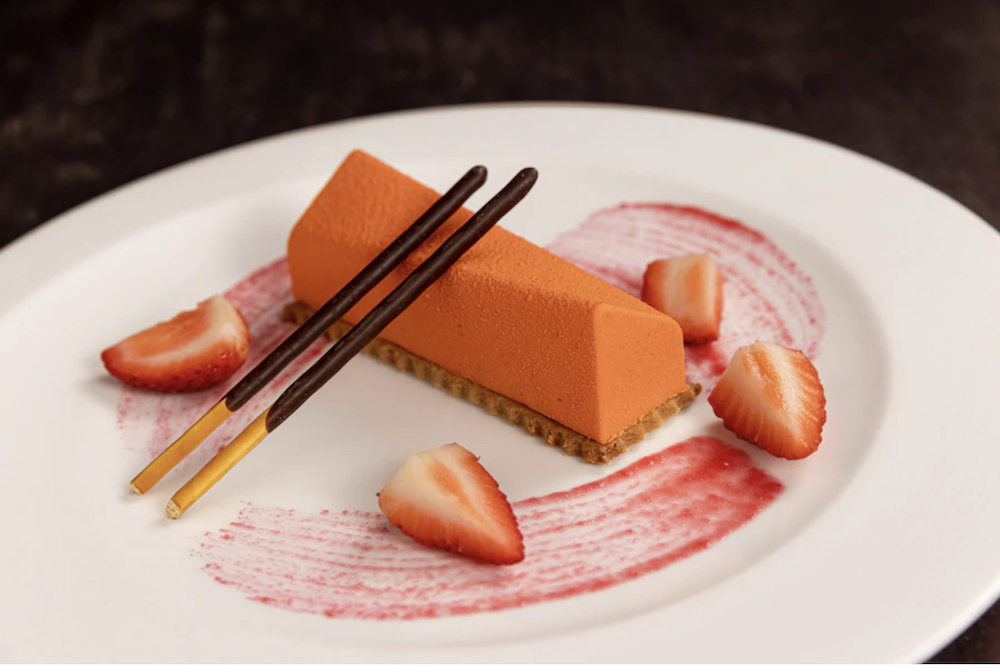 The Turning Red Cake will cost you $13.00. It is a citrus and vanilla chiffon cake with raspberry coulis and fresh strawberries on the side.
Disney California Adventure Park
If you are visiting the Disneyland Resort in the near future be sure to stop by and snap a photo with the red panda in a Turning Red Photo-op. It is located inside Disney California Adventure Park near The Silly Symphony Swings.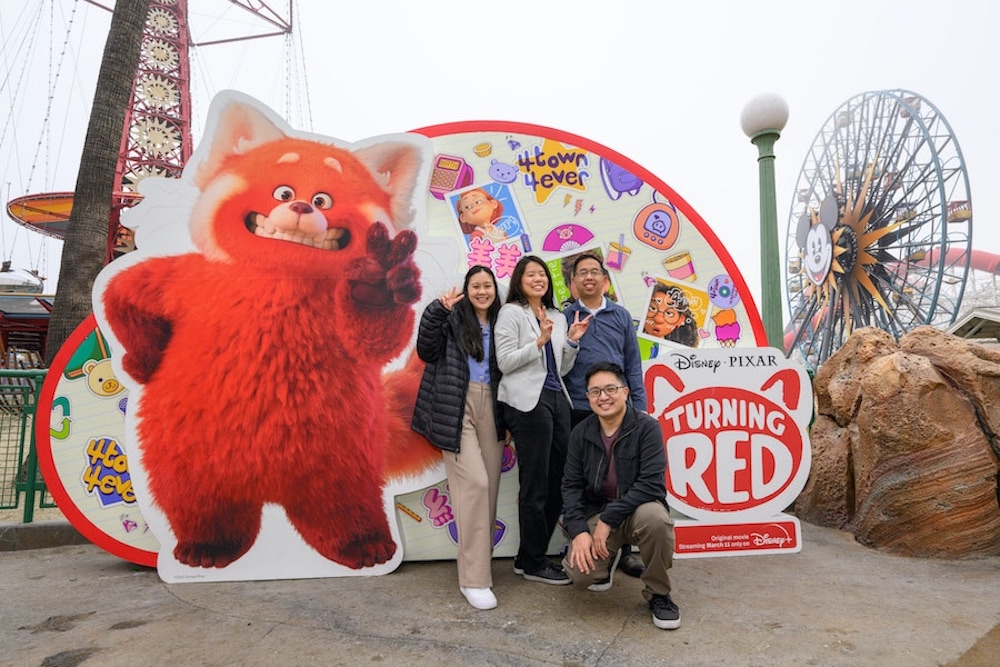 Turning Red Merchandise
Be sure to visit the parks and look for Turning Red merchandise in select stores while supplies last. You can also find clothing, plush red pandas, ear headbands, hats, pins and more online at shopdisney.com.
How will you be celebrating the new Pixar Film Turning Red? have you tried any of these limited offerings? Let us know in the comments below!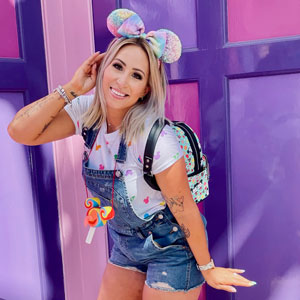 Written by
Brittney Malina
Contributing Writer
Brittney has been going to Disneyland since she was 3 years old. She has had a deep love for all things Disney ever since. Now as a wife and mother of two, she gets to share the love with her family and re-live the Disney magic through her children's eyes. Brittney is a Legacy Passholder and you can find her walking down Main Street, U.S.A. with a churro or iced coffee in hand.