Halloween is right around the corner. This spooky season Walt Disney World has had several special offering, such as the Disney After Hours Boo Bash. Even if you can't make it to the parks for Halloween this year, there are plenty of ways to celebrate at home. Disney's streaming service, Disney+, has an entire catalogue of Halloween entertainment that you can watch right on your TV. This collection includes some Halloween favorites as well as some brand new titles. Here is what you should watch on Disney+ this Halloween season!
Hocus Pocus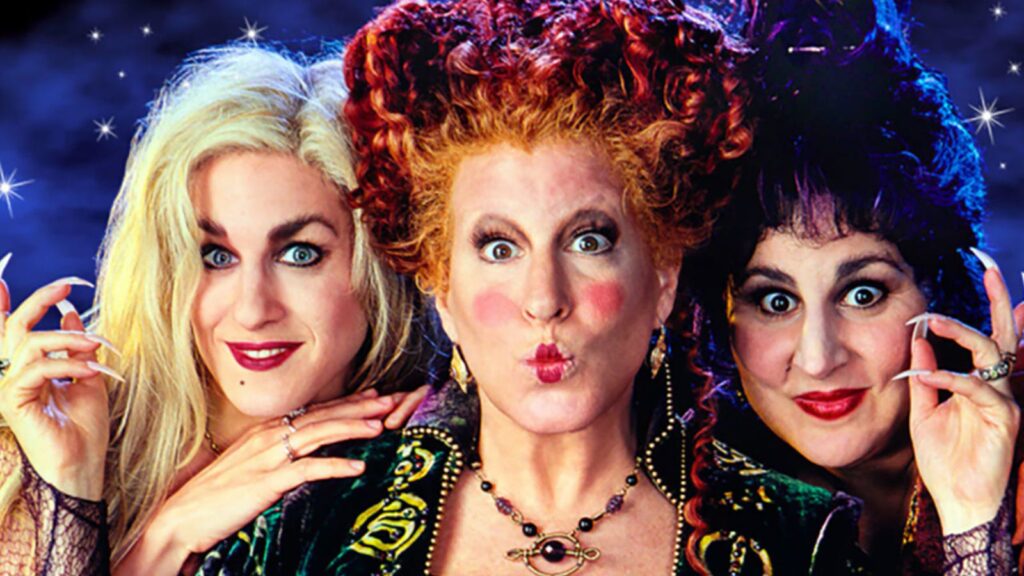 In this 1993 Halloween classic, Bette Midler, Sarah Jessica Parker, and Kathy Najimy star as the Sanderson Sisters. The movie begins on October 31st, 1693 when Winifred (Midler) casts a spell prior to their execution to ensure that the sisters can be resurrected. Three centuries later, Max Denison and his family move to Salem. On Halloween night, Max. his younger sister, Dani, and his new crush, Alison, venture into the old Sanderson house. Unknowingly, Max brings the sisters back to live and they attempt to use Dani's soul as their new life source. Hocus Pocus follows Max, Dani, and Alison as they attempt to out-smart the Sanderson Sisters to save the lives of the children of Salem.
The Nightmare Before Christmas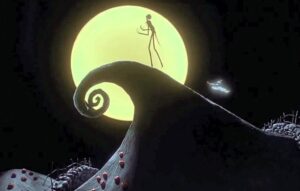 It is often debated whether Tim Burton's,  The Nightmare Before Christmas, is a Halloween or Christmas movie. Although the word Christmas is in the title, the film's opening song "This Is Halloween" cements it firmly as a Halloween movie. This stop-motion animated musical, released in 1993, tells the tale of the the Pumpkin King, Jack Skellington. Jack, the king of Halloween Town, stumbles upon Christmas Town and becomes obsessed with the idea of this unfamiliar holiday. When Jack tries to bring Christmas to Halloween Town, the citizen are resistant to change.
The Adventures Of Ichabod And Mr. Toad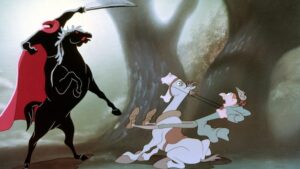 The Adventures Of Ichabod And Mr. Toad was the 11th animated film to released by Disney. This 1949 film is considered an animated package film which means it includes several short stories. There are two segments in this film. The first is  based on the 1908 children's novel The Wind In The Willows and the second is based on the 1820 short story 'The Legend Of Sleepy Hollow". Staring Basil Rathbone and Bing Crosby, this was the last of Disney's package films. The Legend Of Sleepy section features the Headless Horseman, who also leads the Boo-To-You parade during Mickey's Not So Scary Halloween Party.
Halloweentown Series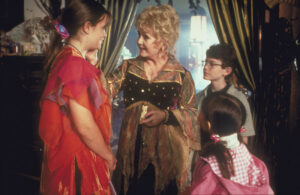 The first Halloweentown movie, which premiered on the Disney Channel in 1998, follows the story of a young girl's discovery of her family's history with witchcraft. 13 year-old Marnie and her two younger siblings follow their grandmother, played by Debbie Reynolds, into the world of Halloweentown. Once reunited, the family must work together to stop the spread of evil in Halloweentown. Because of the popularity of this film, there were three sequels made that are also available on Disney+, Halloweentown II: Kalabar's Revenge, Halloweentown High, and Return To Halloweentown.
Muppets Haunted Mansion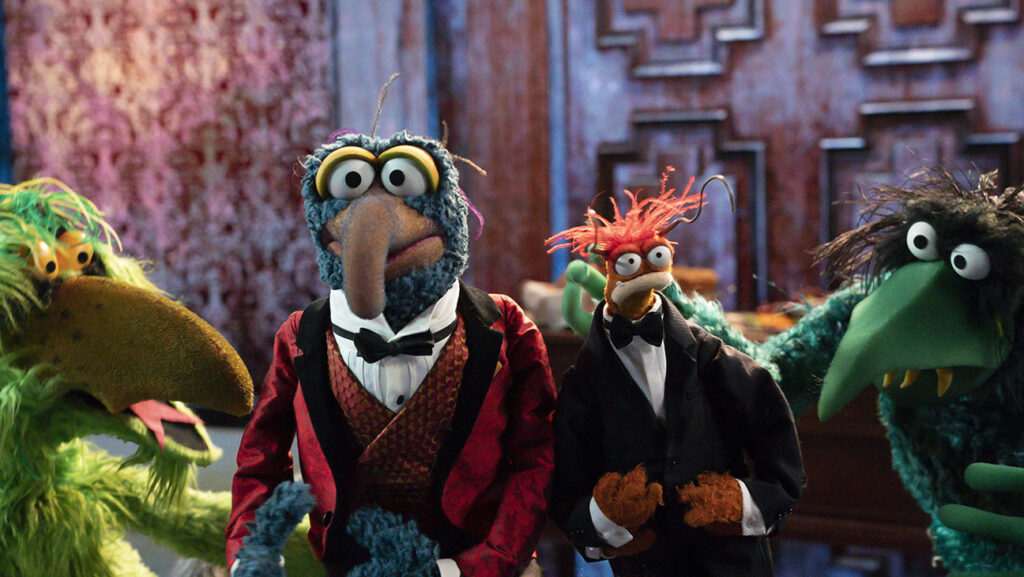 Released this year on Disney+, Muppets Haunted Mansion, is the Muppets' first Halloween special. Gonzo and Pepe decide to spend a night in the Haunted Mansion rather than going to the Muppets' annual Halloween Party. The star studded cast of this special includes Yvette Nicole Brown, Will Arnett, Taraji P. Henson, John Stamos, Jeannie Mai, Chrissy Metz, Alfonso Ribeiro, Danny Trejo, Sasheer Zamata, Skai Jackson, Geoff Keighley, Justina Machado, Craig Robinson, Pat Sajak, and, of course, all of the Muppets.
In addition to these films, Disney+ has many spooky shorts and Halloween themed episodes of TV shows. What will you be watching on Disney+ this Halloween? Let us know in the comments!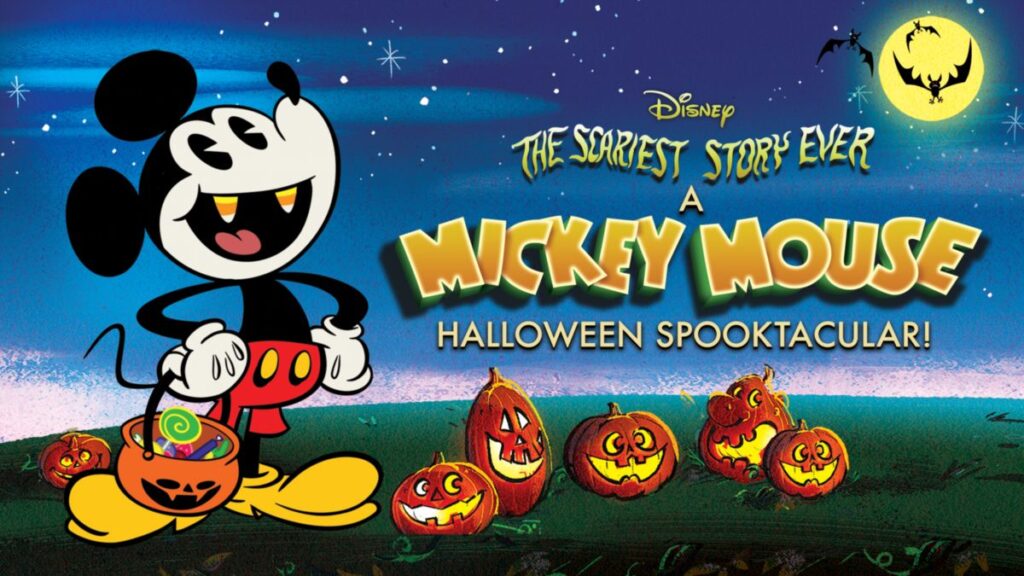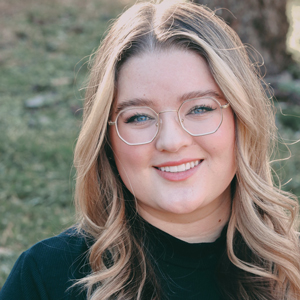 Written by
Emily Murray
Contributing Writer
For as long as Emily can remember, Disney has played a huge role in her life. Her infatuation with Disney resulted in many hours spent rewatching Toy Story and creating multiple powerpoints to convince her parents to book yet another vacation to the "Most Magical Place on Earth". In 2015, Emily followed one of her dreams and moved to Orlando, Florida where she spent just over five years working for the mouse in three separate roles. Emily is passionate about writing and using words creatively and concisely. She loves to make others laugh and hopes to sprinkle a little bit of magic into everything she does.