Everyone can agree, Disney takes every aspect of being in a theme park and makes it the absolute best. Some may wonder though, when it comes to Walt Disney World versus Disneyland Resort, how do the two US Disney resorts compare when it comes to cost, size, dining and more? We have created a comprehensive list so that you can decide which coast has the best Disney experience.
Number of Theme Parks
Due to space, Disneyland Resort has never been able to expand past their 2 parks, Disneyland Park and Disney California Adventure Park. Walt Disney World has had much more space to grow in Florida, allowing them to create four separate parks; Magic Kingdom, Animal Kingdom, Hollywood Studios, and Epcot.
Having more parks to choose from gives guests much more to see and experience on their vacation. However, having only 2 parks gives guests the luxury of spending all day in each park with less tickets. If guests wish to spend a whole day in each park in Walt Disney World they would have to purchase a 4 day ticket, whereas in Disneyland Resort guests would only need a 2 day ticket.
Size of the Parks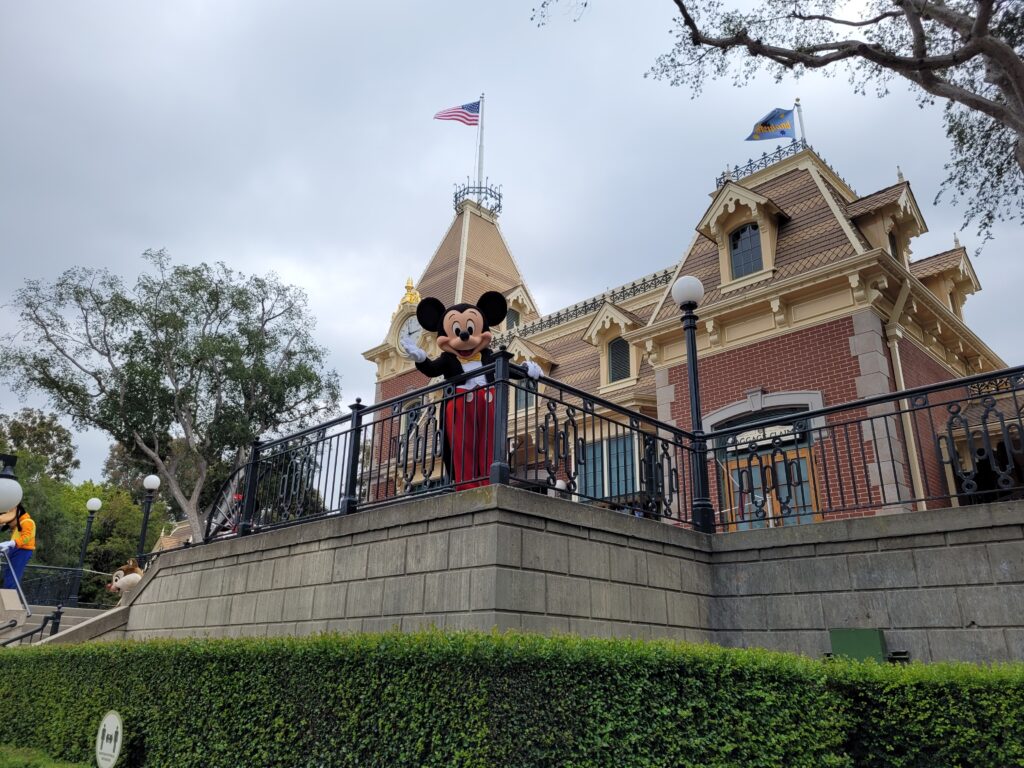 The size of the Disney parks can be a give and a take. Being smaller or larger both come with downsides and advantages.
Walt Disney World is the largest of the two, obviously having four theme parks, and an incredibly large footprint in the heart of Orlando. This allows them to have a large amount of attractions overall, a huge variety of dining locations, dedicated character meet and greet areas, and plenty of seating to take it all in. However, the downside of Walt Disney World being so big is that it is a lot of walking and can be a challenge to get everything done in one day per park (all the more reason to come back!). Also, since the parks are so expansive, this can make Park Hopping less practical. While Disney transportation at Disney World is widely available and easy to use, you'll be spending time in transit rather than enjoying the parks.
Disneyland Resort is quite a bit smaller than Walt Disney World. This means that it has less options when it comes to restaurants in the parks as well as less attractions overall. Being smaller though comes with the advantage of being much easier to maneuver. Disneyland Resort is much more walkable because of its size, which could be a benefit to those who are enjoying the trip with children or the elderly. The reliance on transportation between parks is virtually nonexistent due to the walkability between both Disneyland Resort theme parks, and Downtown Disney.
Park Hopping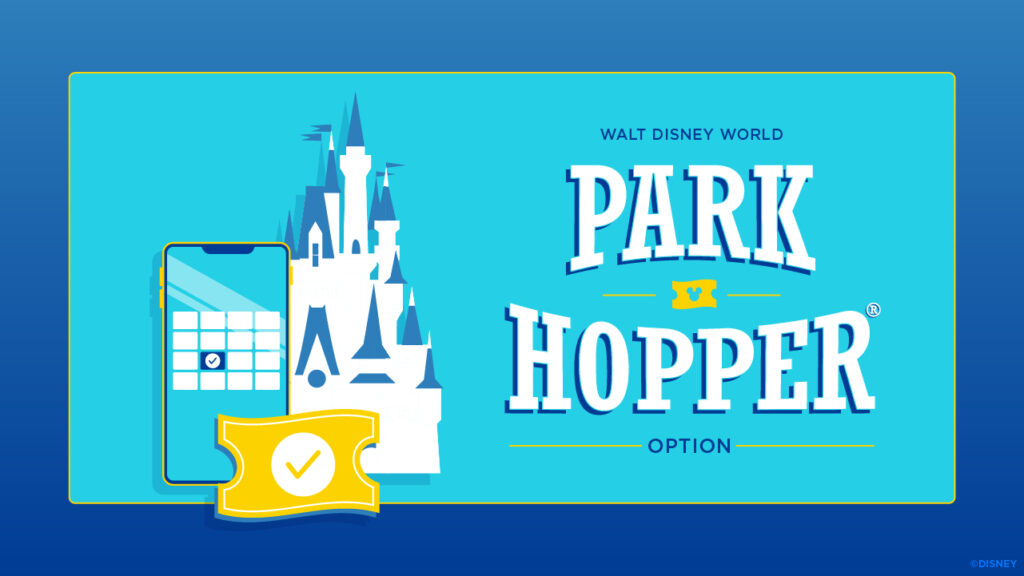 Park Hopping is a great way to fit in two parks, or more if you are in Disney World, with only a slight increase in the one day ticket price. Overall, Disneyland can be much better suited for Park Hopping due to the close proximity of the parks in California. Since the parks are right next to each other, it is easy for guests to simply walk over to the next park.
This is a stark contrast to the Walt Disney World parks, which would require guests to either drive or take a form of Disney transportation. Although it is a lot of fun to ride the monorail or Skyliner at Disney, it does take time away from being inside of the parks. It may not be as novel as the Disney World transportation, but a short walk to the next theme park can give park guests a better bang for their buck when it comes to Park Hopper tickets at Disneyland Resort.
Ticket Cost
The cost for each of the theme parks by day begin at the following prices:
Walt Disney World One Day – $109
Walt Disney World Park Hopper – $ 191
Disneyland Resort One Day – $104
Disneyland Resort Park Hopper – $159
As you can see the ticket cost is more expensive at Walt Disney World, and many guests will book either park hopper tickets, or more days to fit in all four of the amazing parks there. Disneyland is smaller and can be done in less days, or even one day if guests purchase park hoppers.
Other items such as souvenirs and food are approximately the same cost, so tickets are the best indicator for how expensive your Disney vacation will. Based on this Walt Disney World is the more expensive option, while generally offering more things to see and do.
Dining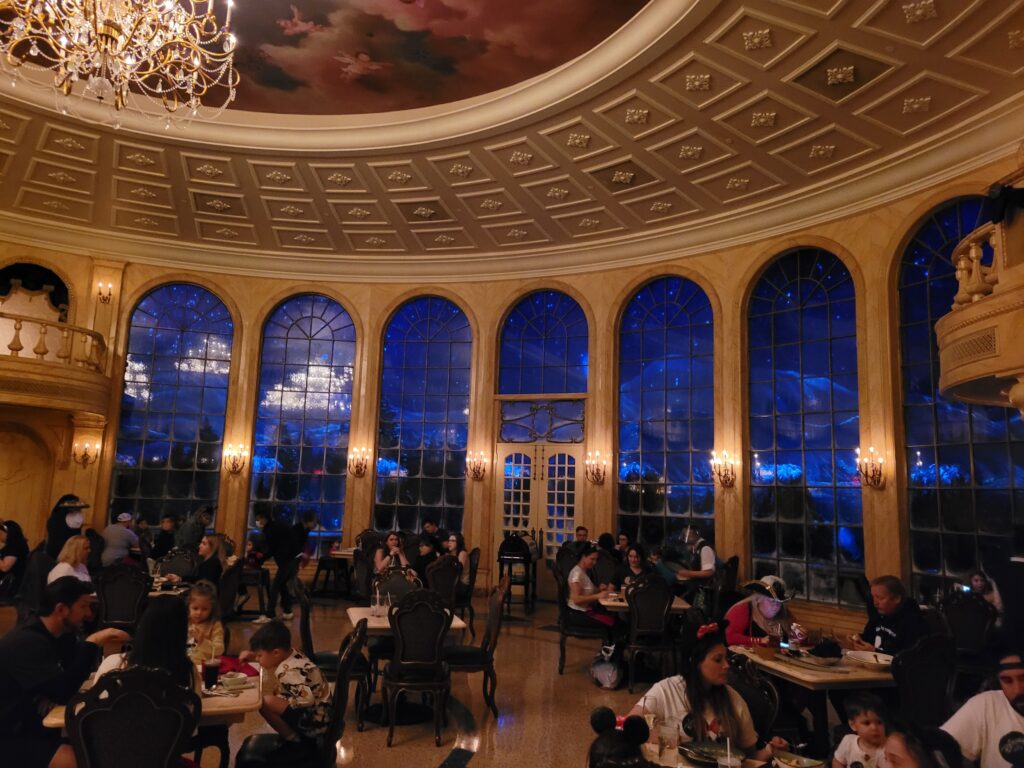 Both Walt Disney World and Disneyland Resort offer some of the same tasty park snacks, such as Rice Krispie treats, churros, popcorn, and Mickey Ice Cream Bars, and even many allergy friendly dessert options as well. However, when it comes to more extensive dining options, as well as catering to a variety of dietary needs, one definitely pulls ahead of the other.
Walt Disney World has such a huge variety of restaurants and quick service dining locations. The sit down dining in Walt Disney World is truly spectacular, not only in the food but also the theming. All of the dining locations are also excellent about catering to those with food allergies or dietary restrictions with a large variety of options in each park, many locations having allergy menus right in the menu on the My Disney Experience app.
Disneyland also has great food options, especially at their sit down restaurants, and their quick service locations have some tasty options as well. However, many of their quick service locations carry classic park food, which can feel a little more limited when compared to Walt Disney World's large variety of high end and multi cultural food options. Disneyland also does not feature as many allergy friendly options on the posted menus as Walt Disney World. Many dining locations at Disneyland Resort can modify items to fit your dietary needs, but having the information present on the app can make planning where to go for your next meal a much easier decision.
Attractions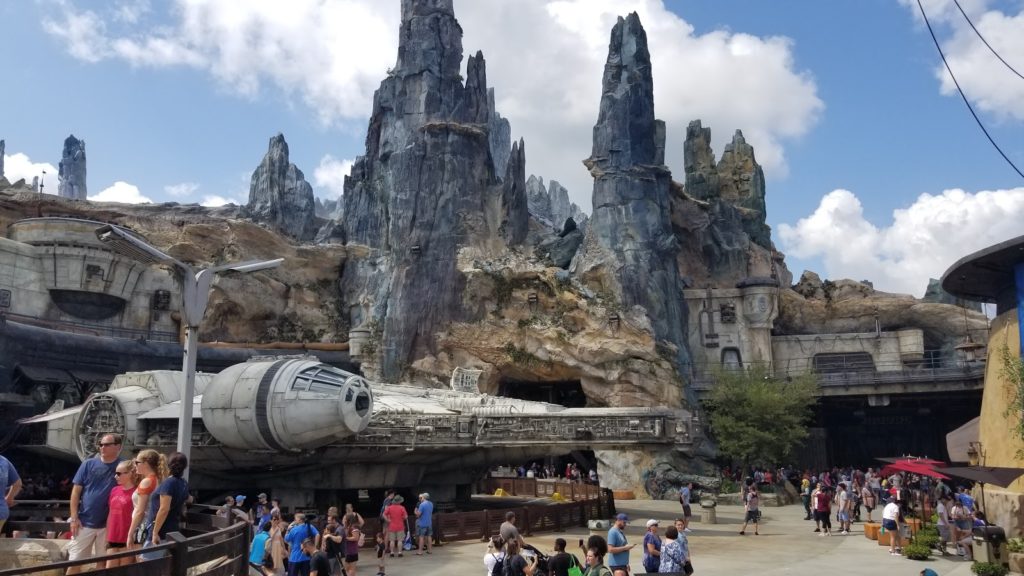 Regardless of which Disney theme parks guests choose, there are tons of attractions that are perfect for any vacation. Although each park is unique, some of the attractions are the same on each coast. For example, Toy Story Midway Mania is the same in both Disney's Hollywood Studios and Disney California Adventure. However, there are some things that are unique. For example, Walt Disney World has Frozen Ever After and Seven Dwarfs Mine Train while Disneyland has opened the new Avengers Campus. There are still one of a kind experiences to be had in each park.
Overall, Walt Disney World's size means that it is able to house more attractions than Disneyland Park. In addition due to building restrictions in California, for Disneyland Park to add attractions, they usually need to replace an existing attraction to make room for new rides.
Let's Review
Which Disney park is the best is dependent on what kind of vacation you are taking. If you are planning on doing an adult only trip, strolling through Epcot in Walt Disney World may be more appealing. If you are taking small kids and would like to just go for a day or two, Disneyland Park could be the perfect choice. Depending on your location, one park may be easier to access than the other as well. The needs of your travel party could highly dictate which option is best for you. At the end of the day, we highly recommend visiting both Disneyland and Disney World. Both are incredible marvels of imagineering and wonder, and offer their own unique benefits.
Have you visited both Walt Disney World and Disneyland Park? Which did you think is the best for your needs? Let us know in the comments below!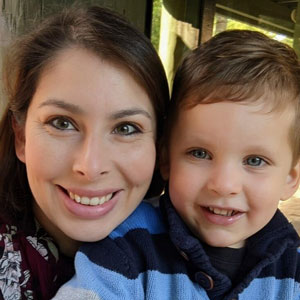 Written by
Rachel Van Norman
Contributing Writer
Rachel fell deeply in love with all things Disney as a little girl. Now as a wife and a mother herself, she shares this Disney obsession with her son and everyone around her. From her love of princesses to eating all the Disney food, Rachel spends her time radiating Disney magic and keeping everyone up to date on Disney news.