When the Disney mobile app was introduced back in 2015, users may have thought it would be an ancillary option for searching for information, schedules and checking wait times. Fast forward four years and the My Disney Experience App has become an indispensable tool for managing your entire Disney Vacation. Here are some of the great things you can do with the Disney mobile app and why you should download it now.
Book and Update FastPass+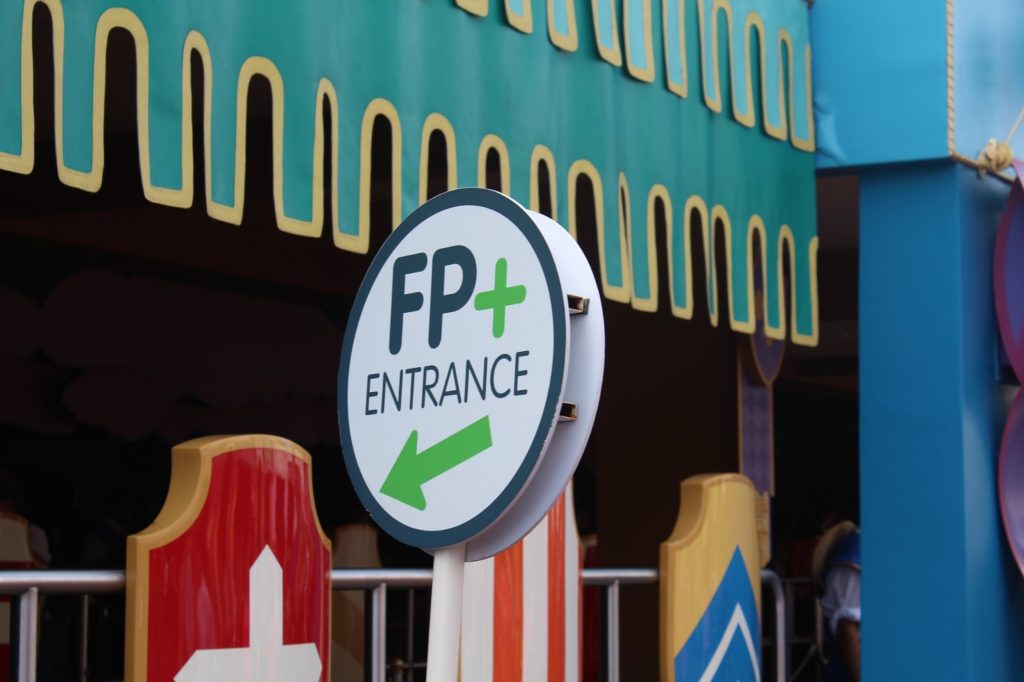 Managing your FastPass+ selections and options is a huge part of most Disney vacations ever since the system was implemented. The Disney mobile app makes managing your FastPasses a breeze by allowing you to book, change and update your whole family's FastPasses on the go. So if you're running late, changed your mind or want to see if anything else has become available, simply log into the app and make your adjustments as needed. 
Mobile Food Ordering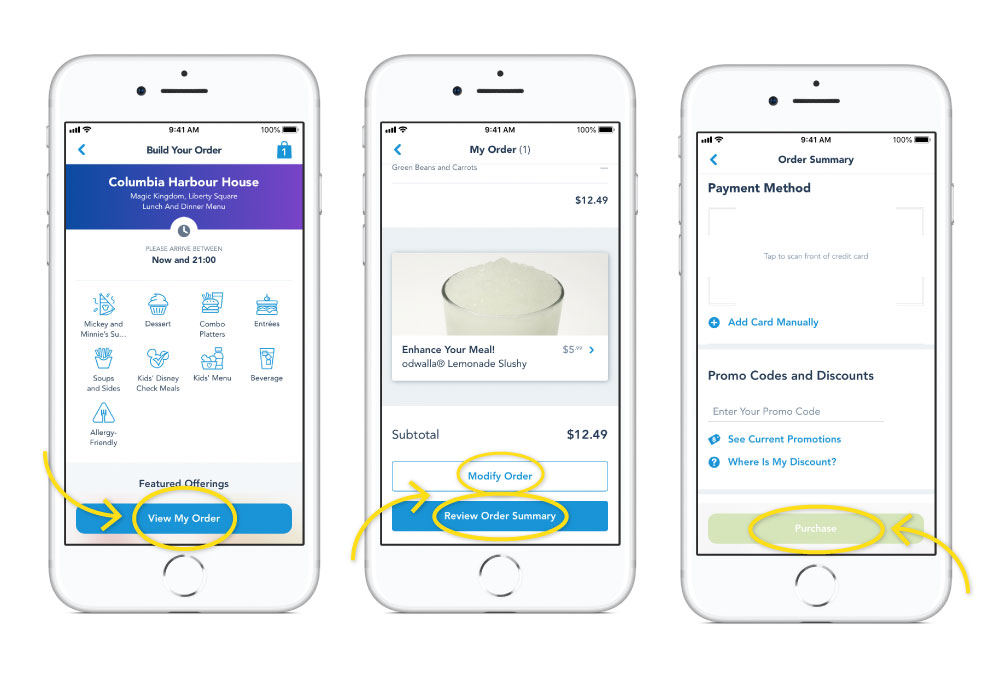 Mobile food ordering is a new feature at Disney World which is made incredibly simple with the My Disney Experience App. Using the app you can easily find restaurants in the park, view menus and conveniently place your orders. If you're new to mobile ordering, check out our guide to mobile ordering at Disney World at the following link.
How To Use Mobile Ordering On The My Disney Experience App
Check Wait Times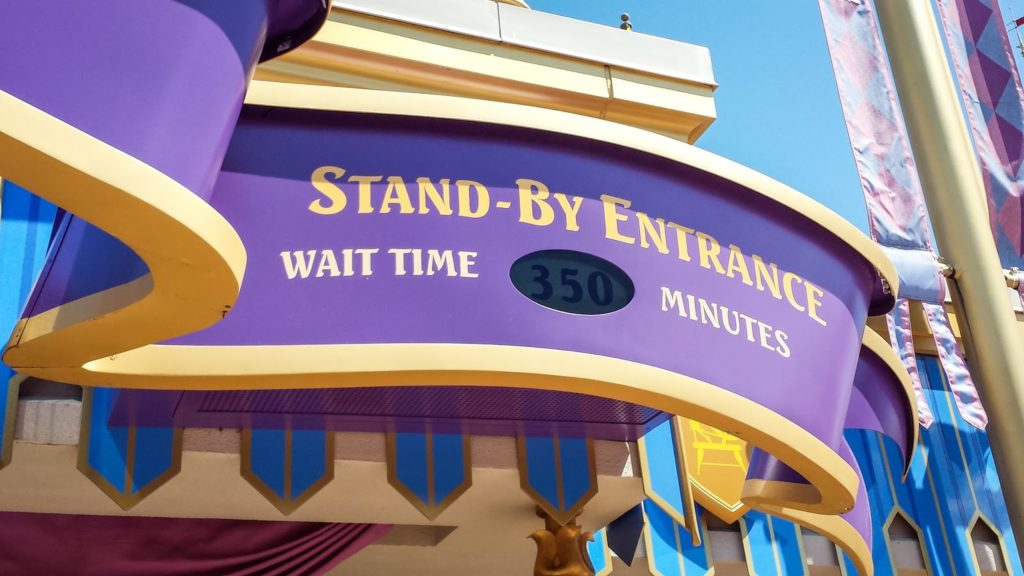 It was not too long ago that guests had to lug themselves all the way to an attraction before finding out how long the wait time would be. Now, with the Disney mobile app you can easily check wait times and other important information, like ride closures, throughout all the parks. As most Disney guests are already walking miles a day around the parks, this is a great tool for reducing useless detours and disappointments.
Keep Track Of Your Spending
Now that guests staying at resorts can use their magic bands to make purchases throughout the parks, spending can easily get out of hand. But don't worry, with the Disney mobile app you can keep track of your Magic Band spending as well as the spending of anyone else in your party that has been linked to your account.
Navigate Through The Parks
Although some of us still love using paper maps to navigate through the parks, the Disney mobile app makes finding what you're looking for so much easier than in the past. If you're searching for food, restrooms, attractions or even guest services, the Disney mobile app will direct you to where you need to go. Simply click on the location icon on the bottom tab bar to view maps of the parks. The app is also GPS enabled so you'll be able to know where you are at all times. 
Make Dining Reservations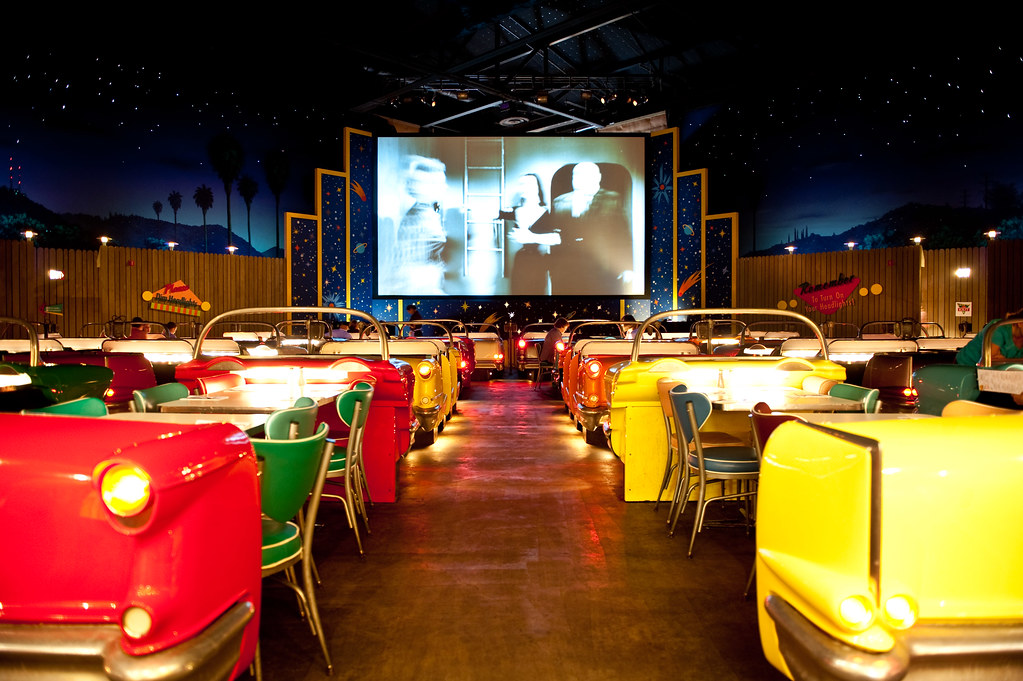 If you're strolling through the parks and suddenly have the desire to hop into the Be Our Guest restaurant for lunch, no problem! The Disney mobile app allows you to search for and book dining reservations at any location in the Disney World Resort that takes reservations. Using the app you can enter in the number of people in your party, the date and time you would like to dine. The app will display all of the available options that fit your criteria in alphabetical order. This convenient feature makes booking dining reservations so much easier than calling in to check for availability.
If you're new to making advance dining reservations with the My Disney Experience app, check out our guide to booking dining reservations at Disney World at the following link:
How To Make A Dining Reservation On The My Disney Experience App
Unlock Your Room
Guests staying at a Disney World Resort hotel can also use the app as a room key to unlock their room door! To use this feature your account must be linked to the reservation and room number. When you get close to your hotel room, simply open the app, open your reservation and agree to use your phone as a key. Move the phone close to the door handle and the door will automatically unlock. Be sure that Bluetooth is enabled on your mobile device.
Keep Track Of Your Dining Plan Credits
Those who are part of a Disney Dining Plan can also keep track of their dining credit throughout the day with the mobile app. This is a very useful feature as Dining Credits are often difficult to keep track of. Additionally, you'll easily be able to know if you've got any extra credits that need to be used up before your trip is over.
These are just some of the great features of the Disney mobile app, My Disney Experience. If you haven't downloaded Disney's mobile app yet you should make sure to do so before your next Disney vacation. There's no question why millions of Disney visitors are using the app to manage their vacations. Visit the following links to download the My Disney Experience mobile app.



Guest Author
Katherine Rand