Disney implemented the Park Pass Reservation system upon Walt Disney World's reopening in July 2020 in an attempt to manage attendance and keep crowds low and they are still in effect. In fact, Disney officials have stated that the Park Pass Reservation system isn't going anywhere anytime soon. This has been backed up by the fact that Disney has extended Park Passes through January 2024.
So if you haven't planned a post-pandemic trip to Disney yet, you may feel a little overwhelmed at the Park Pass Reservation system and all the rules you need to follow to attend Walt Disney World. No need to worry, we have you covered! Here is everything you need to know about Disney Park Pass Reservations.
What Is It?
Disney's park pass reservations are just like any other reservation you might make. They let Disney know that you are planning on attending one of their theme parks on a specific day.
These reservations also allow Disney to also make sure that the parks never exceed the capacity limits that have been in place since the reopening in July of 2020 of Walt Disney World, after the pandemic caused the the parks to close in March of 2020.
How to Use it?
Check for Reservations
Prior to purchasing your theme park tickets, you'll want to check the availability calendar on the Disney World website. Disney offers different pools of park availability depending on the type of ticket you have purchased, so it's important to select what type of ticket you have (annual pass, theme park ticket, Disney resort) at the top of the availability calendar to ensure you're viewing the most accurate information.
If the dates that you are interested in attending the theme parks are available, you can then purchase your desired ticket package. At the time of writing this article, the only annual pass that is available is the Pixie Dust Pass, which is exclusive to Florida residents.
My Disney Experience App
You'll need to have a Disney account to make your reservations and store your plans within the My Disney Experience app, which is available for both iPhone and Android smartphones. Using the My Disney Experience App is by far the most user-friendly option to store and view ticket or pass information, as well as make dining reservations and other integral parts of planning your next Disney trip. You are also able to link your Disney Resort hotel reservations to your Disney account within the app, if you are booking tickets with a hotel or DVC resort reservation.
How To Book Park Pass Reservations

Once your My Disney Experience app is set up, you will follow the following steps to book your park reservations:
Frequently Asked Questions
Can I still Park Hop?
Yes! Park Hopping is still allowed as long as you have either a Park Hopper ticket or an Annual Pass. Currently, Park Hopping is allowed only after 2:00 PM. It is required that you enter the park that your initial reservation was made for, before heading to the park you wish to Park Hop to after 2:00 PM. It is currently not possible to skip going to the park that you have reserved, and be admitted to another Disney World theme park after 2:00 PM.
Do I have to make a reservation for all the parks I am visiting if I am Park Hopping?
No, you do not need to make a reservation for the park(s) you plan on Park Hopping to, just for the first park. However, you will still need a reservation to your first park and will need to scan into that park before you are able to attend other parks.
Is my reservation valid after 2:00PM?
Yes! This is an extremely common question and there are varying answers. We asked at every park over weeks during the busy times of the year and always received the same answer. Your park reservation is valid all day long!
Does everyone in my group need a valid reservation?
Yes! Everyone ages 3 and older will need their own valid ticket and park reservation for the park they wish to enter.
Why does my Park Pass Reservation calendar show different availability than someone else's?
Disney has created multiple availability calendars for park pass reservations. Depending on if you are booking for Annual Pass, Disney Vacation Club Resort Guest, or a standard ticket; you will notice varying availability. It is always best to book reservations as early as possible to ensure the highest probability booking your desired date at your desired park.
What if I don't show up when I have a reservation?
There is no penalty for guests not showing up to their park pass reservations with a standard ticket, other than missing out on your day at Disney.
In regards to Annual Passes, Walt Disney World has no information on their website in regards to a "no show" policy. However, Disneyland Resort is currently enforcing a "no show" policy for Magic Key Holders due to high demand for park pass reservations.
Can I change my Park Pass Reservation or do I have to cancel it first?
Previously, Disney required guests to cancel their park reservations if they needed to change them, but that is no longer the case. Guests are able to modify their park reservations to change them to a different park, with no need to cancel and rebook.
How many Park Pass Reservations am I allowed to book at once?
Guests with standard tickets are able to book a park pass reservation for every ticket day. For example, if you have purchased a 10-day ticket, you are able to book 10 park pass reservations.
The limitations mostly apply to Annual Passholders. The amount of reservations allowed at once time vary depending on the type of pass you have. You can view a chart below that details the limitations for Park Pass reservations based on the annual pass you have:
Park Pass Reservation Limitations for Annual Passholders

Pixie Dust Passholders

3 simultaneous reservations

Pirate Dust Passholders
4

simultaneous reservations

Sorcerer / Incredipass Passholders

5 simultaneous reservations
As you can see from the chart above, Pixie Dust Passholders are able to hold 3 simultaneous reservations at a time, the Pirate Pass allows for 4 at a time, and the Sorcerer and Incredipass both allow for 5 reservations to be held at any time.
Do I need a Park Pass Reservation to dine in the parks?
Yes! Guests who book a dining reservation for a location inside of the Disney parks are required to have a valid ticket and park pass reservation. You may park hop over to a park after 2:00 PM for a dining reservation if you have a park hopper ticket and have scanned into your first park.
Conclusion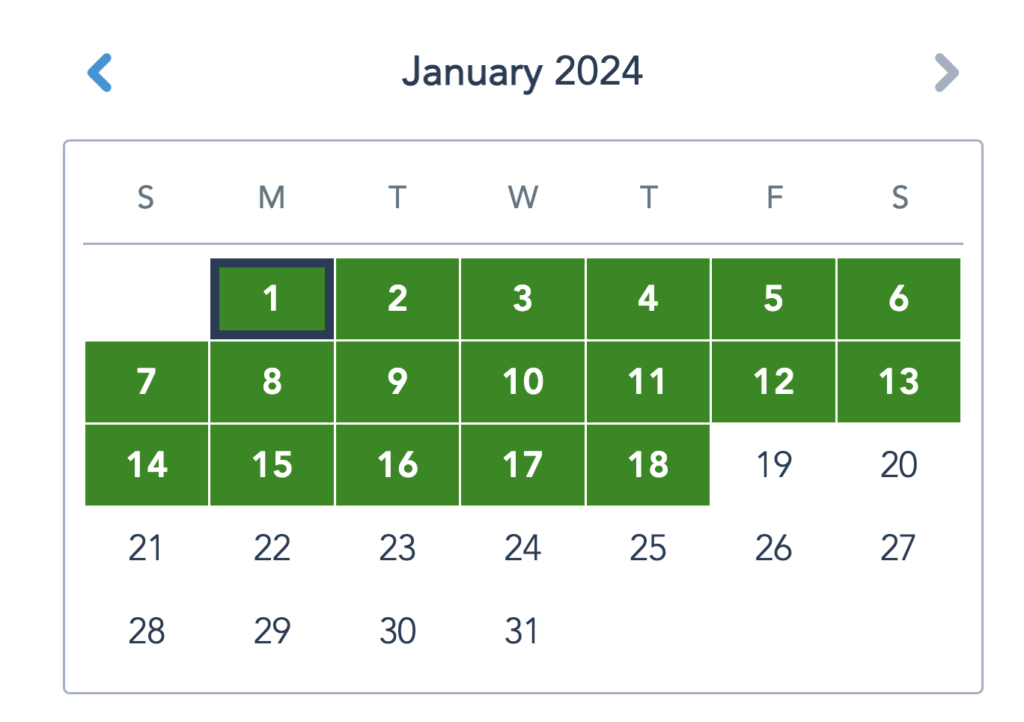 There you have it, everything you may need to know about Disney's Park Pass Reservation system. Using the system and this new process of booking your park reservations may seem a touch overwhelming at first, but once you get past your first time making a Park Pass reservation, it becomes second nature!
This way of booking your Disney theme park reservation is here to stay for the foreseeable future, so we hope our overview of the Park Pass reservation system has help demystify the process of reserving your next trip to Disney. We know for sure Park Pass reservations will be in use for years to come, as the availability calendar offers dates are far out as January of 2024.
What are your thoughts on the Park Pass Reservation System? Do you prefer the spontaneity of no reservations, or do you enjoy knowing for sure that you are going to be able to enter the parks? Did something on our "need to know" surprise you? Let us know in the comments below!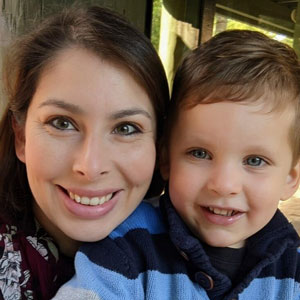 Written by
Rachel Van Norman
Contributing Writer
Rachel fell deeply in love with all things Disney as a little girl. Now as a wife and a mother herself, she shares this Disney obsession with her son and everyone around her. From her love of princesses to eating all the Disney food, Rachel spends her time radiating Disney magic and keeping everyone up to date on Disney news.