There is nothing more exciting than counting down to your awaited Disney vacation! Sometimes counting down until your next Disney getaway can help you keep the excitement alive, especially if you have a long wait like a year and half. It can definitely make you feel more connected to your next awaited magical trip! Watching the number of days left go from triple digits, to double and then the exiting single digits. Getting creative on how you count down until your next Disney adventure can bring even more excitement and anticipation while you patiently wait. Here are some creative and fun ways to count down to your next Disney vacation!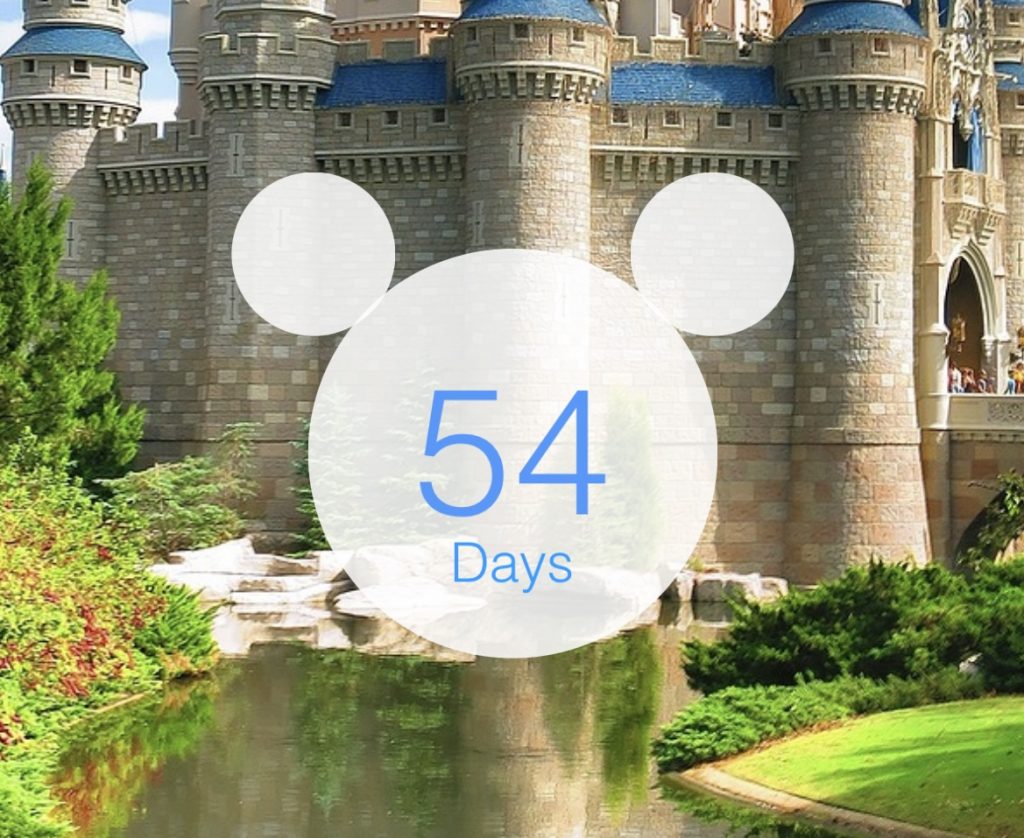 Use A Countdown App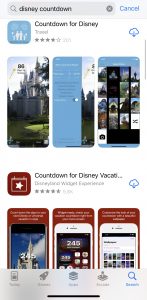 Technology can be a fun way to count down to  your Disney vacation, right there on your phone whenever you want a small celebration! There are lots of countdown apps you can easily download for free. You can search several different Disney countdown apps to choose your favorite! Some will allow you to put music to it so you can hear the magical Disney tune every time you open to see how many days left! My kids love checking this daily and doing a little dance as the numbers get smaller!
Get Crafty!
Get out your supplies and let's get crafty! There are a lot of adorable ways to make different countdowns for your upcoming trip. If you need inspiration, take to Pinterest! There are a lot of adorable and fun crafts for counting down on Pinterest that range from super easy, to needing some woodshop skills! But you are sure to find one that fits just right for you.
If you are wanting to do something simple and a craft your kids can do, try looping paper rings together and tearing one off each day. This is such a fun way for the kids to be involved and physically doing something to get closer to their trip! If you are ready for saws and painting, try making countdown blocks. If you want to skip the craft part all together, Etsy has an array of fun Disney countdowns with the work already done for you.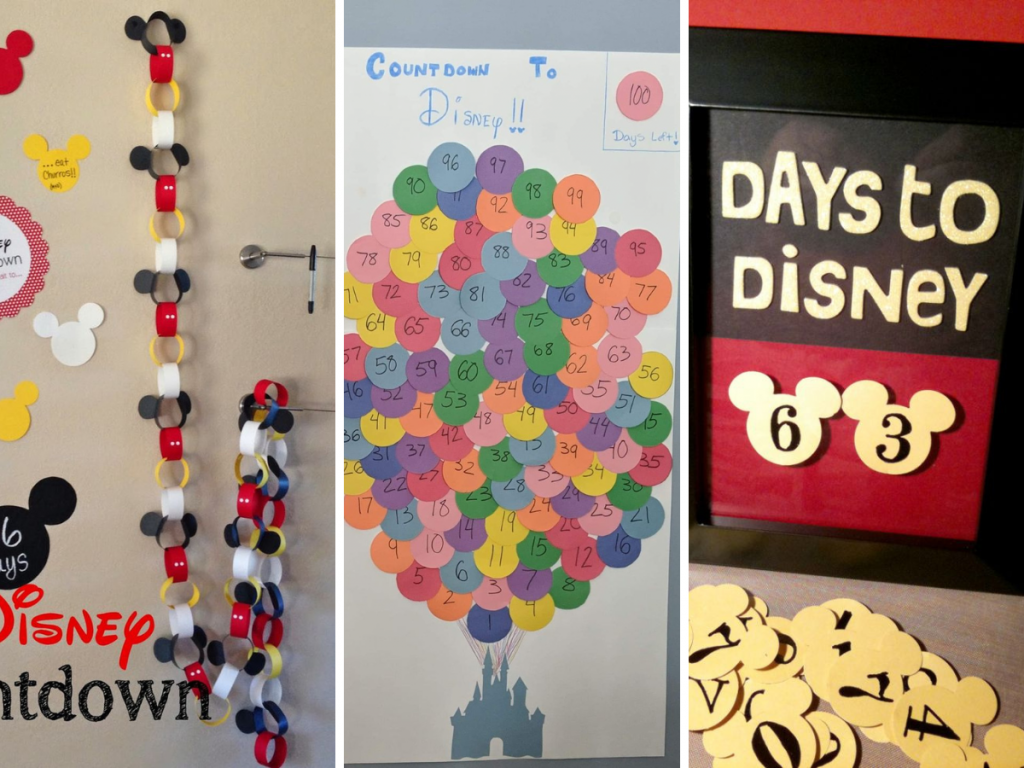 Countdown Activities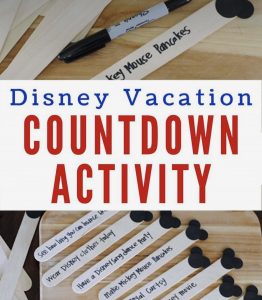 As you get down to the final weeks and days to your Disney trip, a really fun idea is to do a fun Disney activity each day. Write easy and quick Disney activities on popsicle sticks such as; Have a Disney dance party, play Disney trivia at dinner etc. Each day leading up to your big day, pull a popsicle stick and do the fun activity! This will keep the magic alive every day until you are finally there.
Disney Pin Countdown
Any Disney pin collectors out there? Well I have the best idea yet for you! If you are an avid pin collector and have the pins to spare, make a pin countdown calendar! Put a pin on every day leading up to your big vacation, it will be so fun to choose a different pin each day to mark another day closer!
Disney Countdown Gifts
It is hard to wait for your Disney trip. Something that would make the waiting bearable and even sweet, would be a gift countdown! The gifts can be big or small; Mickey hand sanitizer, a new Disney themed t-shirt, a new magic band, or a $5 Disney gift card to use when they get there! Big or small, opening a Disney themed gift each day will make the waiting not so bad, but actually fun! You can even get creative and put Disney stickers on them or draw your favorite characters. No matter what, this countdown will sure be a favorite.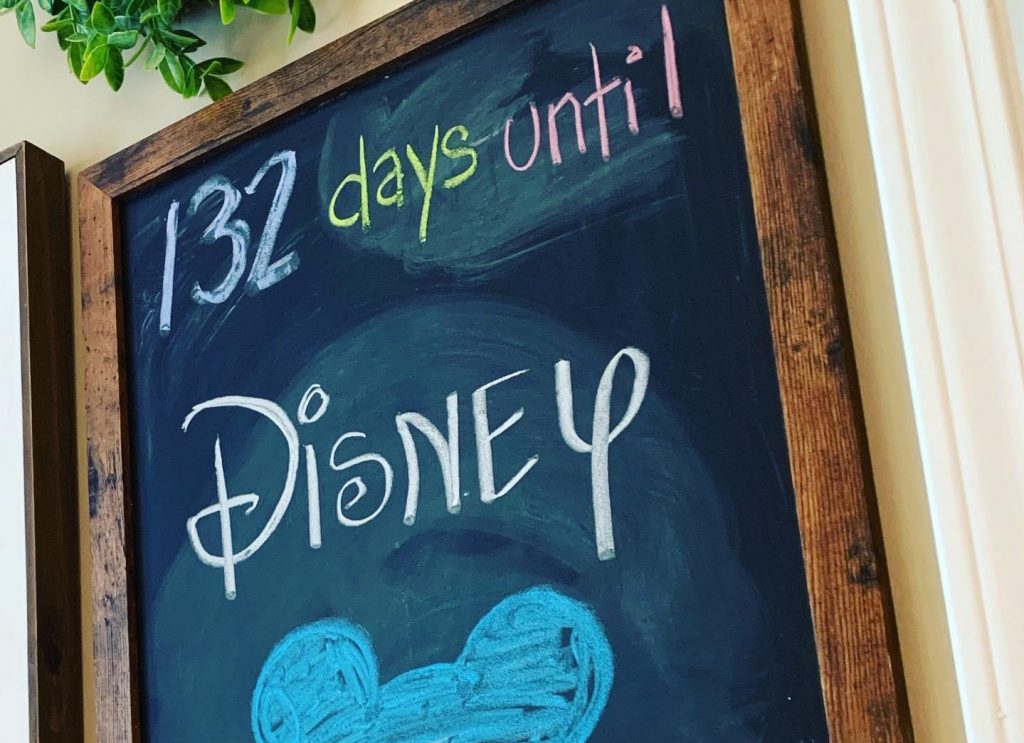 However you choose to countdown to your awaited and magical Disney vacation, be sure to have fun while trying to stay patient! There is so much to look forward to, don't get hung up on the waiting part. Choose a fun way to make the days go by quickly, and soaking up the memories you make while getting there. Nothing is better then when the days left finally hit ZERO, so hopefully you have a cute way to get there now!
Written by
Erin Bonsall
Contributing Writer
Erin is mom of 4 little boys and a pre-school teacher, from outside of Charlotte, NC. She remembers one magical Disney trip at a young age, but having children made her want to bring her own kids to the happiest place on earth! One trip 7 years ago started a love for everything Disney! Now her family visits Disney World as much as possible and it is their favorite place to make magical memories!