You've probably heard of the Monorail Bar Crawl around Disney's Monorail resort line. Well, with Disney's newest transportation, Disney Skyliner, comes a new bar crawl to try! Disney Bar Crawls are a great way to spend the evening when you want a break from the parks or a fun night out with friends. Participating in a Monorail or Skyliner crawl gives you a single mode of transportation to each resort without having to drive. You also get to explore resorts you may have never stayed at before. 
Stop 1: The Drop-Off Pool Bar At Art of Animation
Start off the evening strong at this fun value resort. Take in the sights and sounds of the Big Blue Pool or explore the most immersive Disney-themed resort on property while enjoying your drink. I recommend trying Big Blue Ocean, Seafoam Refresher, or Tropical Refresher.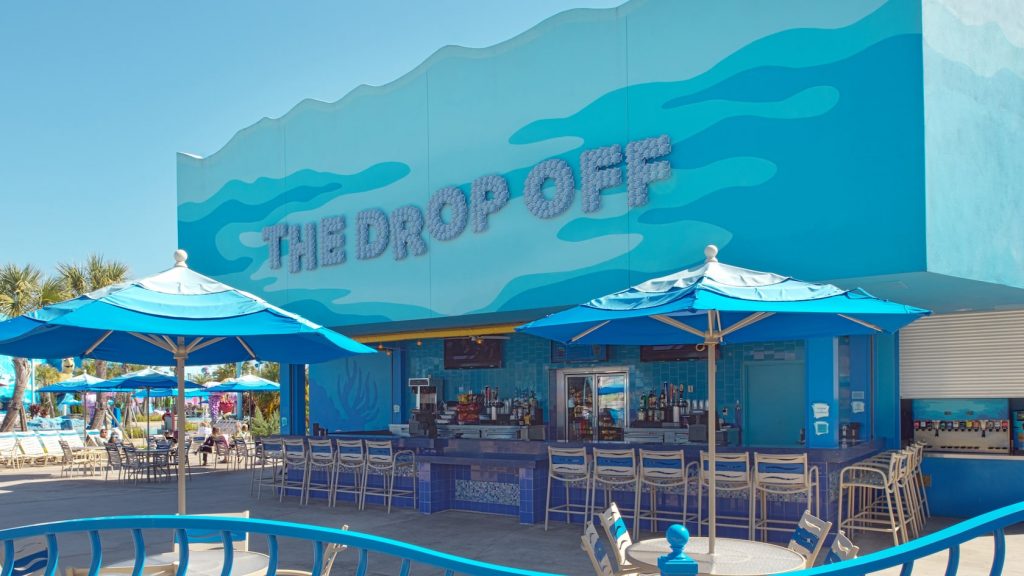 Walk across the Generation Gap Bridge and visit the next resort on the tour. 
Stop 2: Petals Pool Bar At Pop Century
Hang out by the Hippy Dippy Pool and enjoy a game of poolside ping-pong while sipping on house specialties like the tropical Banana Cabana, Blueberry Lemonade, or Poolside Iced Tea. Take time to explore this resort's journey through the decades while sipping on your delicious drink.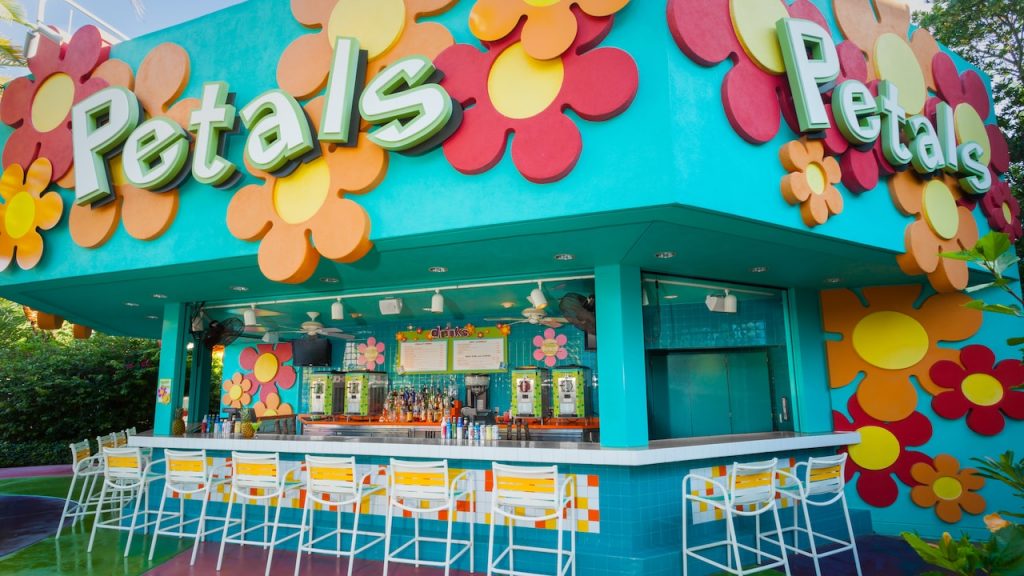 It's time to hop on the Skyliner for a relaxing ride over Hourglass Lake to the next stop. 
Stop 3: Banana Cabana At Caribbean Beach
This moderate resort is a Caribbean paradise tucked away across sprawling acres. Head over to the walk-up bar to grab a refreshing drink of tropical concoctions. This is the perfect spot to grab a tropical drink with all of the delicious options available like the signature Island Time Seasonal Margarita, Tropical Island Iced Tea, Jamaican Frozen Runner, The Peachcomber, or Tropical Storm, and, of course, the Banana Cabana.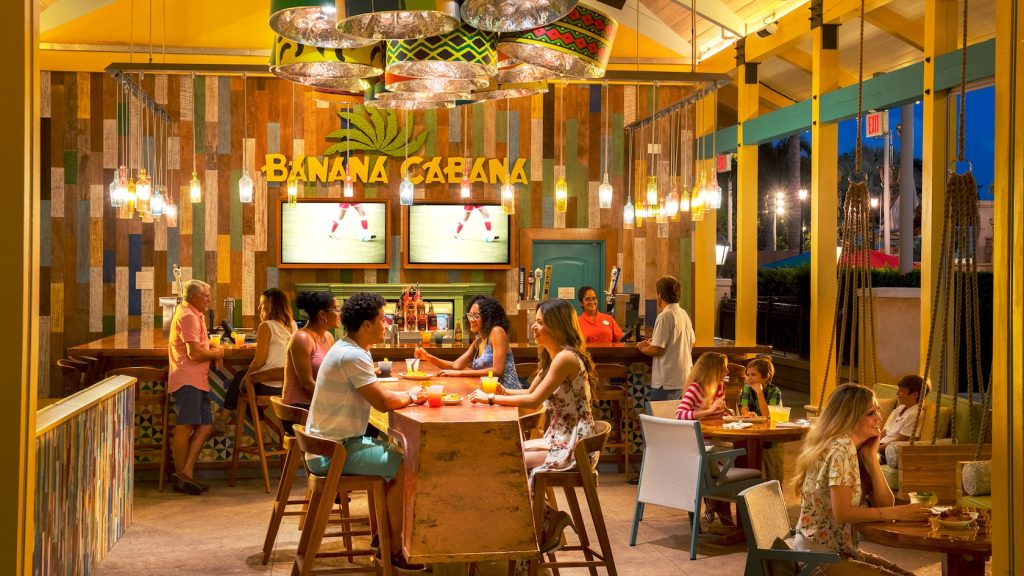 From here, you can either head back to the Skyliner station or walk the path over to the Riviera. 
Stop 4: Bar Riva At Riviera
Take in the view of this stunning resort at this poolside bar while enjoying frozen cocktails, Provence rosé, or a refreshing spritzer. I recommend ordering Hibiscus Coconut Refresher, Mediterranean Mint Lemonade, Riva Margarita, or Coco di Paradiso. Be sure to take some time to explore this resort. This is one of my favorite resorts to hang out at, especially in the evenings – the sunset is stunning over the water.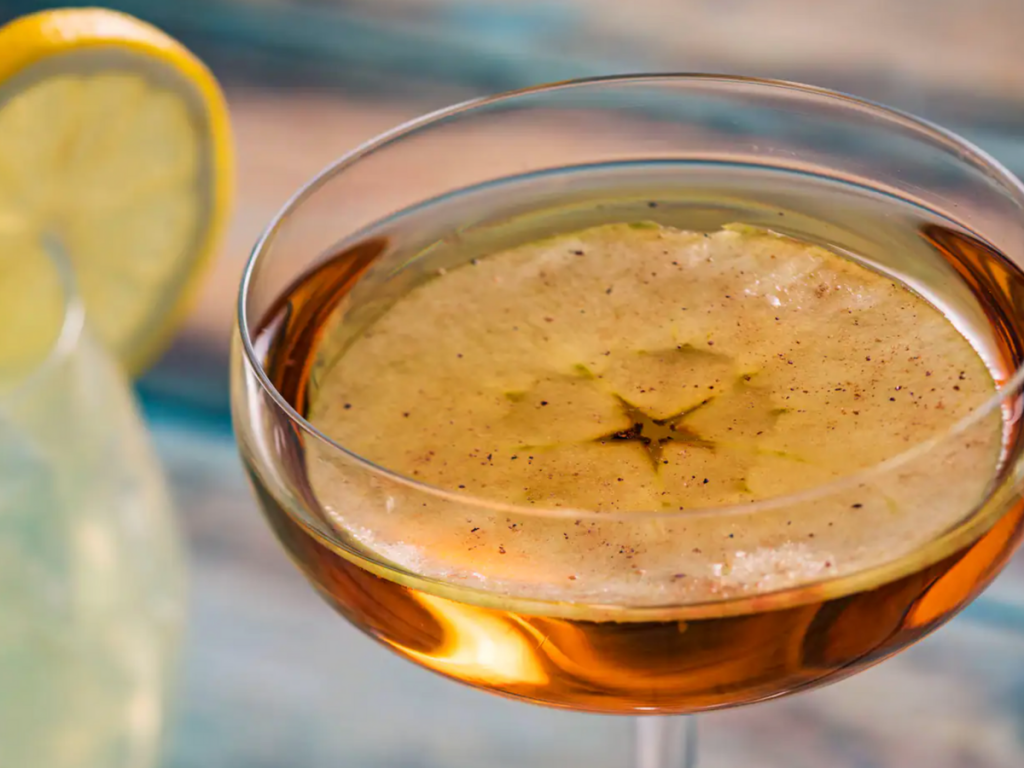 Time to hop back on the Skyliner for one last stop to end the night. 
Stop 5: Hurricane Hanna's Waterside Bar & Grill At Yacht & Beach Club
Take the quick walk from Epcot to the resorts for the grande finale. This resort is home to Stormalong Bay, the largest pool on Disney property. If you time it just right, you'll be able to view Epcot's nighttime spectacular, Harmonious, from the beach. recommend Category 5, Storm Chaser, PinaCoLAVA, or Lava Smoothie. There are not many things that beat ending the day relaxing on a beach at Disney while sipping on a cool drink and watching the sky light up with fireworks.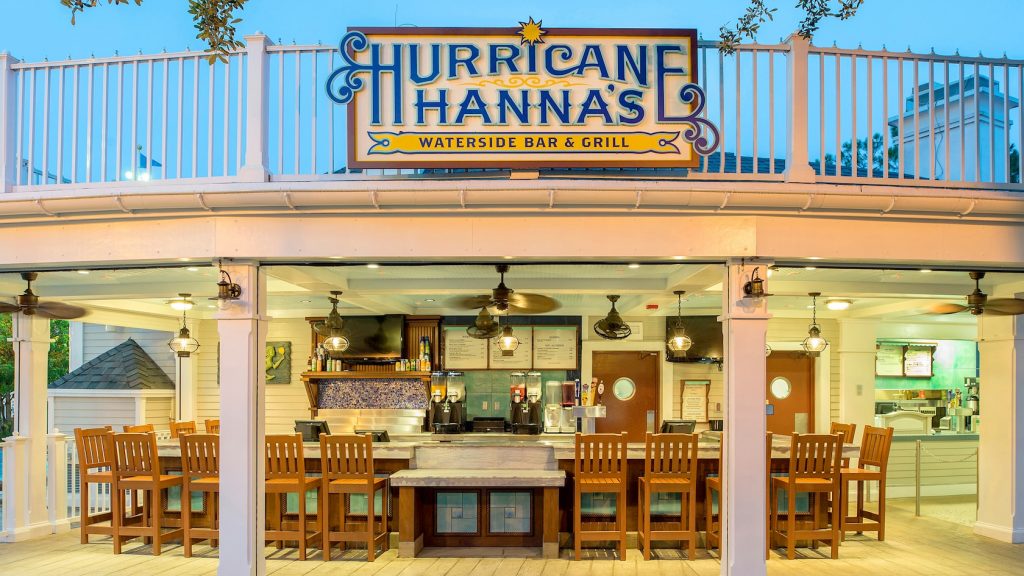 If you parked at one of the resorts, make sure to hop on the Skyliner quickly since the line grows after fireworks. Heading back to your resort? If you have a park pass for EPCOT, you can enter before park close and hop on a bus or monorail from there. If not, head over to Hollywood Studios via boat or walkway and grab a bus. 
One of my favorite parts of Disney is the resorts. Doing activities like this is a great way to relax and spend time exploring all of what Disney has to offer. Have you ever done a Disney Bar Crawl? Let me know in the comments if you're adding the Skyliner Bar Crawl to your next visit.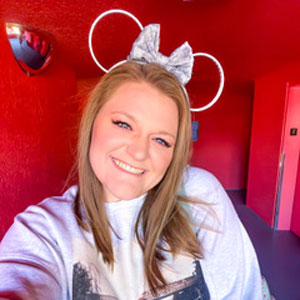 Written by
Gracie Waldrop
Contributing Writer
Gracie is a South Carolina native who loves to share the magic of Disney. In 2015 she began her Disney journey as a Cast Member and never looked back. She loves to put her knowledge and love of Disney to use by creating fun content and sharing helpful information. Helping others discover the magic of Walt's dream come alive in the eyes of children of all ages is what keeps her motivated. When she's not inside the parks you can most likely find her planning her next visit to the Most Magical Place on Earth.