Did you know Disney World is open on Christmas day? Yes! You don't need a Christmas miracle to spend Christmas at Disney; you just simply need a park ticket. Spending your time at the most magical place on earth during the most magical day of the year is absolutely the most amazing thing. Of course, there will be extra special things to see and experience on Christmas Day at the parks, so here are some tips on spending Christmas 2022 at Disney World!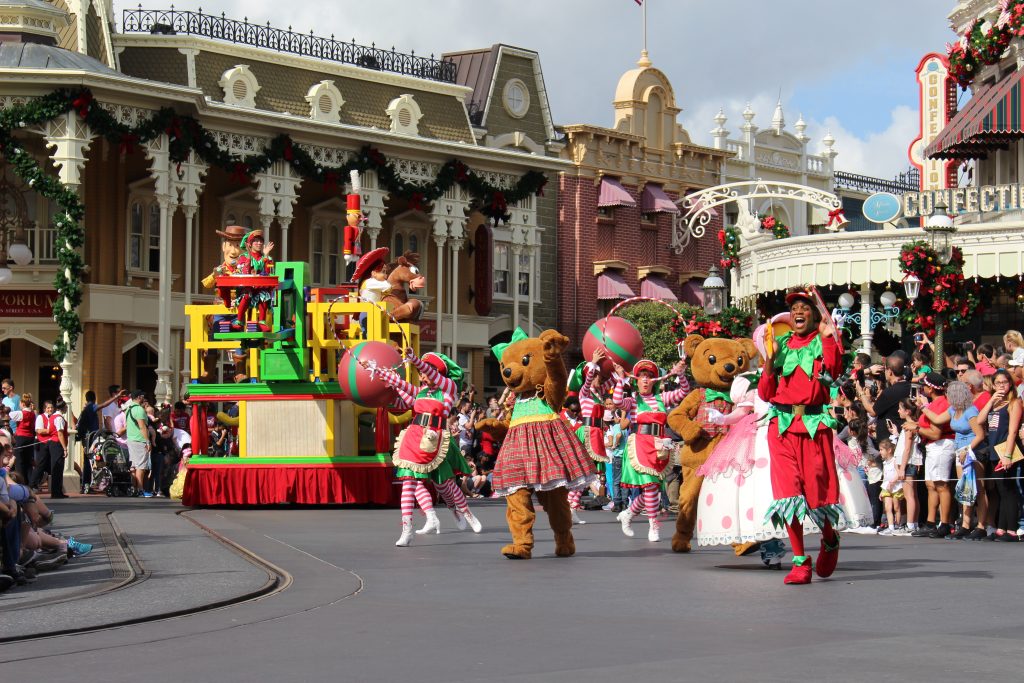 Make Your Reservation EARLY
No doubt, Christmas day is going to be busy at Disney World. You will need to plan and reserve your trip well in advance. If you haven't for this Christmas 2022 yet, don't lose hope yet. Keep trying and looking for open spots. But it is already a good time to start planning for 2023.
Be prepared for big crowds. On Christmas day it is expected to be at capacity at Magic Kingdom before noon. Even with a reservation arrive at the parks early, early, early! Be prepared for long lines for attractions, shows and food. You may want to make a mid-day reservation at a sit-down restaurant just to get away from the crowds momentarily. Bring your own food if you want to avoid some lines but reserve some energy for at least one special holiday treat line, that is well worth it!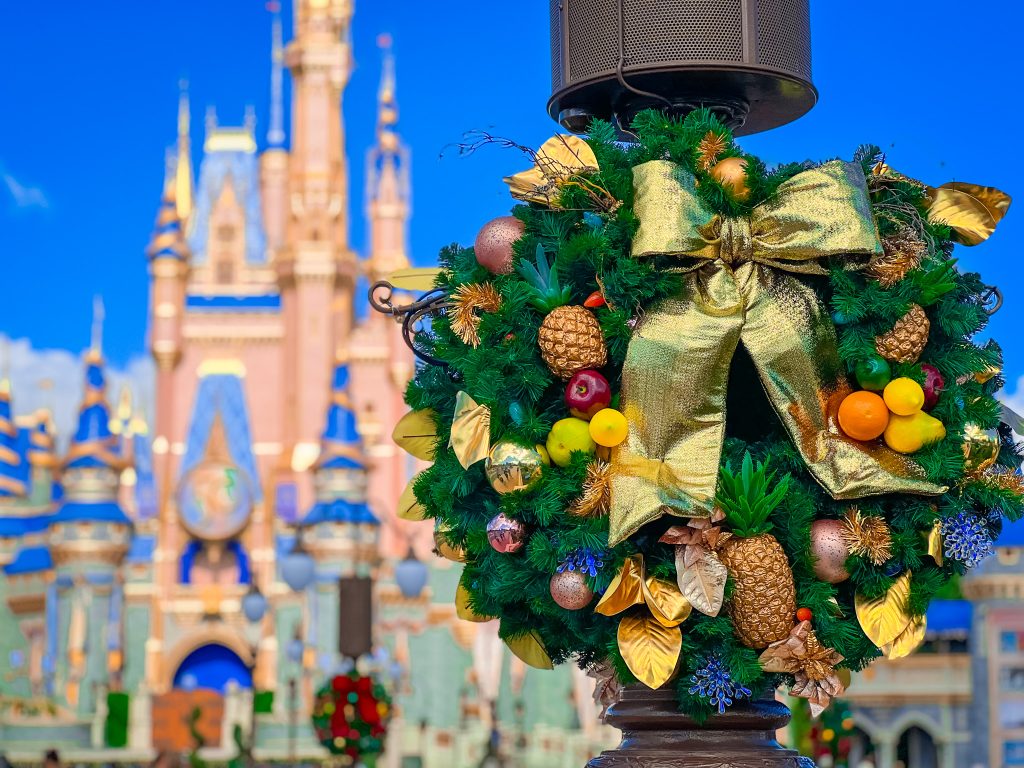 Don't Miss The Parade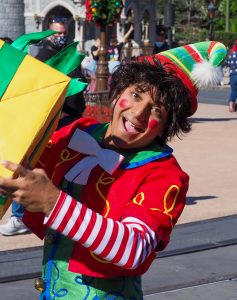 Every year Magic Kingdom puts on a special Christmas Day parade called, Mickey's Once Upon a Time Parade. It features your favorite characters such as the main crew; Pluto, Donald Duck, Goofy, Minnie Mouse and Mickey Mouse himself. A Christmas parade wouldn't be complete without St. Nicholas, so of course he joins in as well. Even if you won't be in Magic Kingdom on Christmas Day, the parade is televised every year on ABC. If you will be in the parks, be sure to get your spot for this epic, festive parade the minute you get there. This parade comes once a year, and you won't want to miss your chance of being first row.
A Special Fireworks Show For Everyone
The Fireworks show on Christmas day is a special treat that doesn't require a special ticket. Minnie's Wonderful Christmas Fireworks are usually only available special ticketed events during Mickey's Very Merry Christmas Party, but on Christmas Day the entire park can enjoy this magical Christmas firework show.
EPCOT has an extended firework show that has a special Christmas twist on the night of Christmas day. Hollywood Studios does their Jingle Bell, Jingle BAM! fireworks show just before park closing. There is not fireworks show at Animal Kingdom for the safety of the animals, but on Christmas day the Tree of Life has a special holiday theme along with you can see holiday flotillas on the water.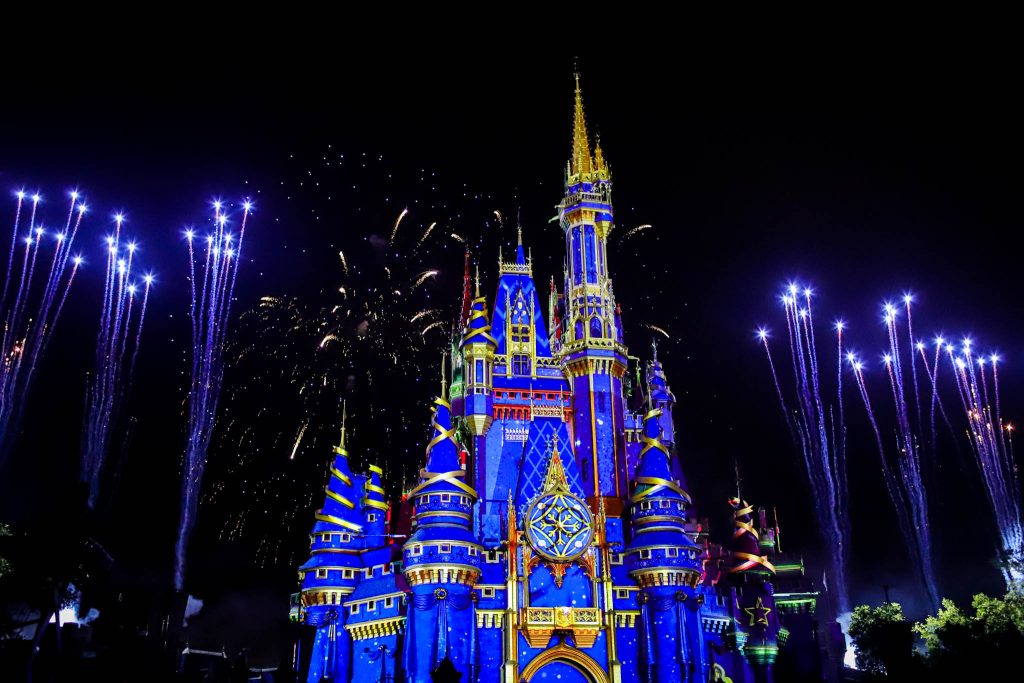 Visit The Hotels
The parks are not the only festive places to go on Christmas day, but the resorts themselves. Every resort on Disney property is decked out for the holidays. On Christmas Day there are special pool parties, every cast member is in an even more jolly mood, unique dinning is usually offered, special events and more! Resort hopping is something fun to do on Christmas Day and will be less crowded than the parks.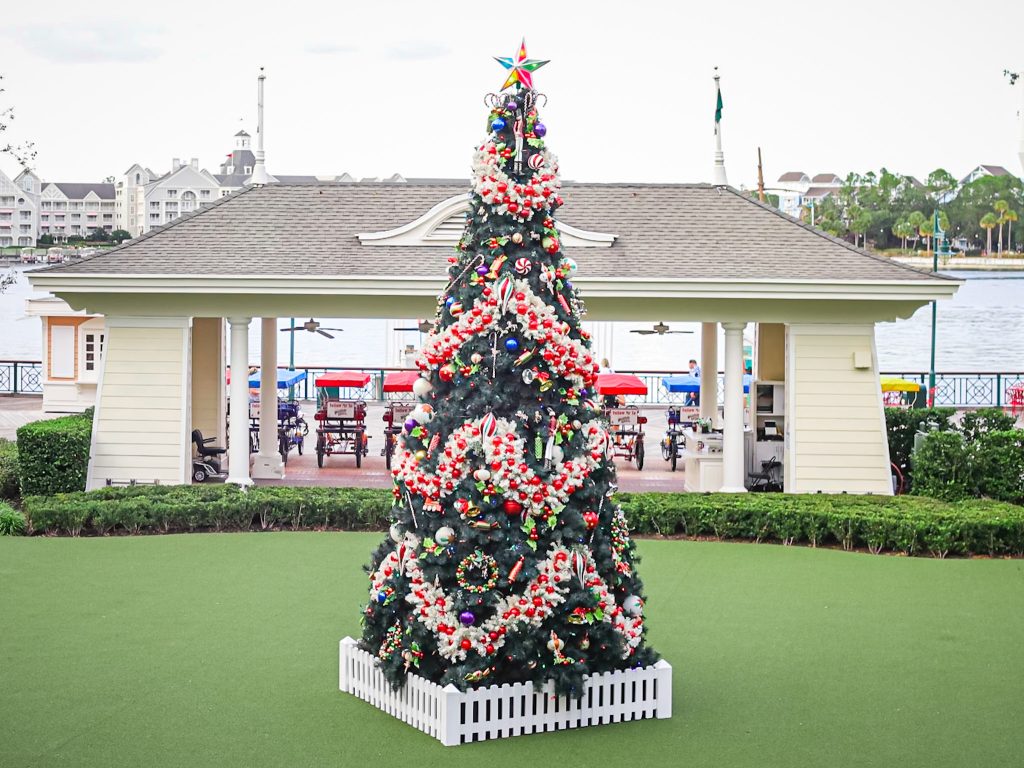 The most important tip for spending Christmas Day 2022 at Disney World is to take the time to soak it all in! The decorations, lights and the magical feeling during the holiday season at Disney is truly out of this world. Getting to the parks early, scoring a spot to the fireworks show and getting your favorite holiday treat is just the icing on a Mickey Mouse holiday cake! Enjoy the most magical day at the most magical place on earth!
Written by
Erin Bonsall
Contributing Writer
Erin is a stay at home mom of 4 little boys outside Charlotte, NC. She remembers one magical Disney trip at a young age, but having children made her want to bring her own kids to the happiest place on earth! One trip 7 years ago started a love for everything Disney! Now her family visits Disney World as much as possible and it is their favorite place to make magical memories!