The holiday season is in full swing at Disney World and there is about a month left of Mickey's Very Merry Christmas parties! If you are headed to a Christmas Party at Magic Kingdom this year, we have a few tips and tricks to make your experience as magic and festive as possible! Keep reading for our Mickey's Very Merry Christmas Party tips and tricks.
1. Get to Magic Kingdom early.
With your Mickey's Very Christmas Party ticket, you can actually get access into the park at 4:00 PM. This is about 3 hours before the event starts. This means that you can get into Magic Kingdom during normal park hours even without a daily park ticket. Getting there early allows you to ride even more rides and enjoy the Christmas decor before the sun goes down!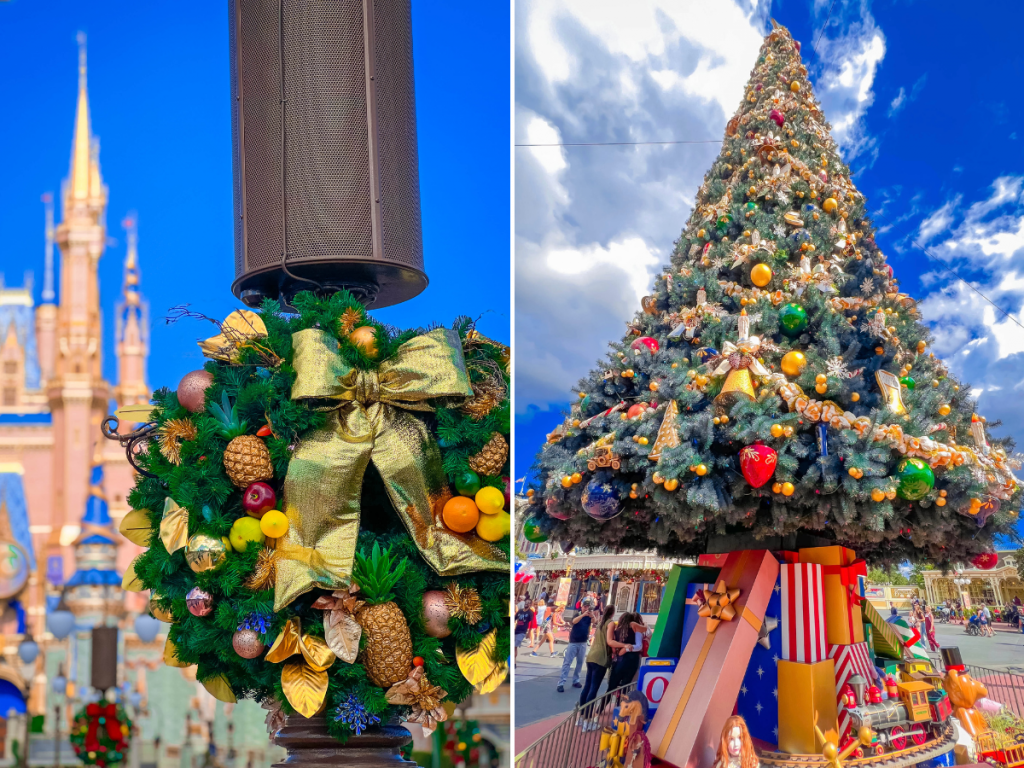 2. Watch the second parade.
One of the most magical offerings at the Christmas party is Mickey's Once Upon A Christmastime Parade! During this parade, you can see your favorite characters dressed for the holidays as well as some classic Christmas characters. This parade is also known to bring snow flurries to Main Street! There are 2 showings of this parade at 8:30 PM and 11:00 PM. The second parade at 11:00 tends to be a bit less crowded than the one at 8:30. Because people may have already headed out for the night or watched the earlier parade, we recommend watching the 11:00 PM parade!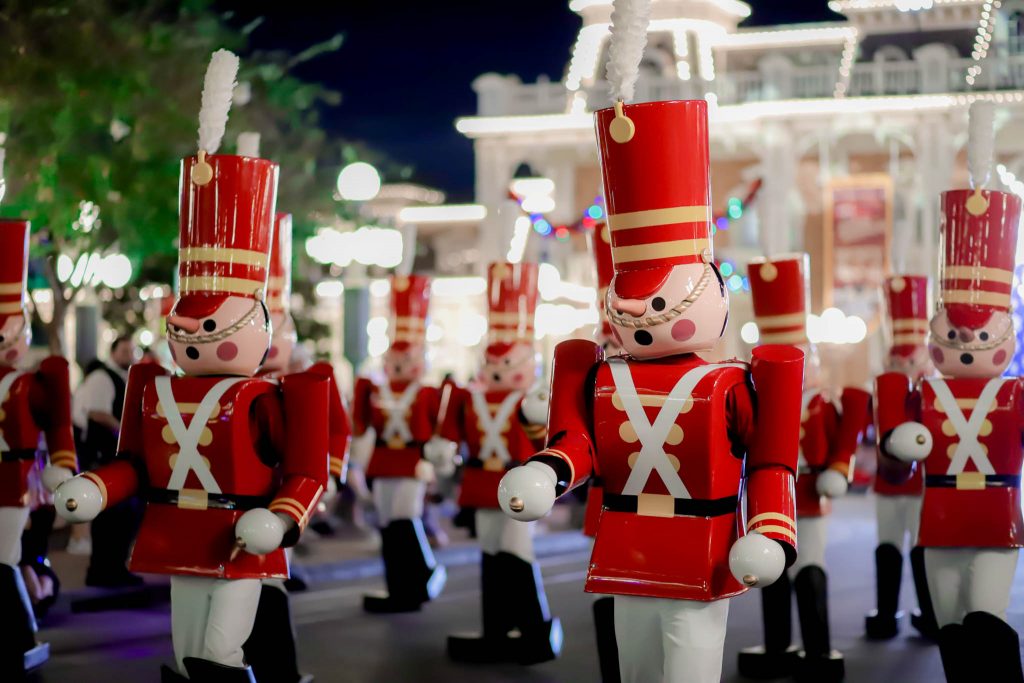 3. Watch the first or last stage show.
Another can't-miss entertainment offering at the Christmas party is the Mickey's Most Merriest Celebration stage show. This show is performed on the stage of Cinderella's Castle several times throughout the party (7:40 PM, 9:25 PM, 10:35 PM, and 11:55 PM). The first performance, at 7:40 PM, tends to not be super packed. If this show is a top priority for you, we recommend seeing the first show of the night. But, another option is to watch the very last performance at 11:55 PM. Because the party ends at midnight, watching the 11:55 show makes it so you won't take up other valuable party time!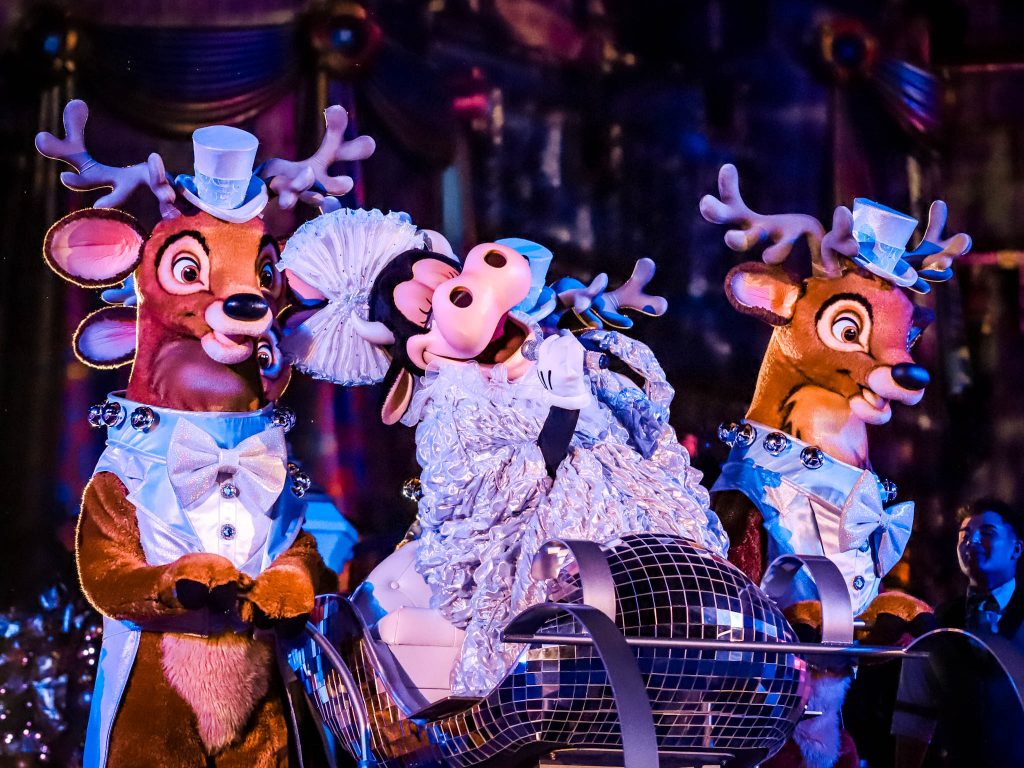 4. Get a free Christmas souvenir.
When you enter the party, you will likely be directed by cast members to head down the bypass. In this walkway, which runs parallel to Main Street, you will find cast members who can give you information, maps, and even take some festive photos of you. Perhaps the most exciting aspect of the bypass is that they also hand out complimentary ornaments! These snowflake shape ornaments are made of metal and are 50th anniversary themed.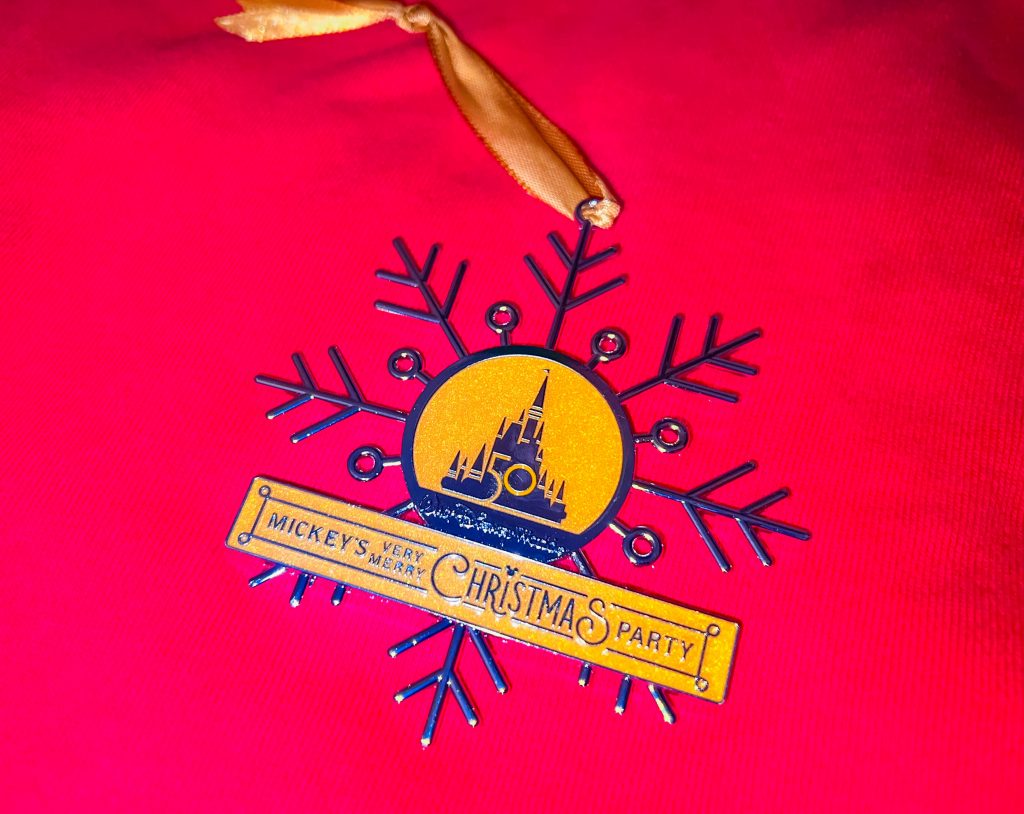 5. Find rare characters.
Another very special aspect of Mickey's Very Christmas Party are the character meet and greets. You can see characters like Mickey, Minnie, Goofy, Winnie the Pooh, and more dressed in their Christmas best. In addition to the classics, you can find some very rare characters at this party! If you love Disney princesses, they often meet with their princes during the event. For fans of Nightmare Before Christmas, Jack and Sally can be found in the Town Square Theater. One of the best times to meet rare character is during parades and fireworks because lines tend to be shorter.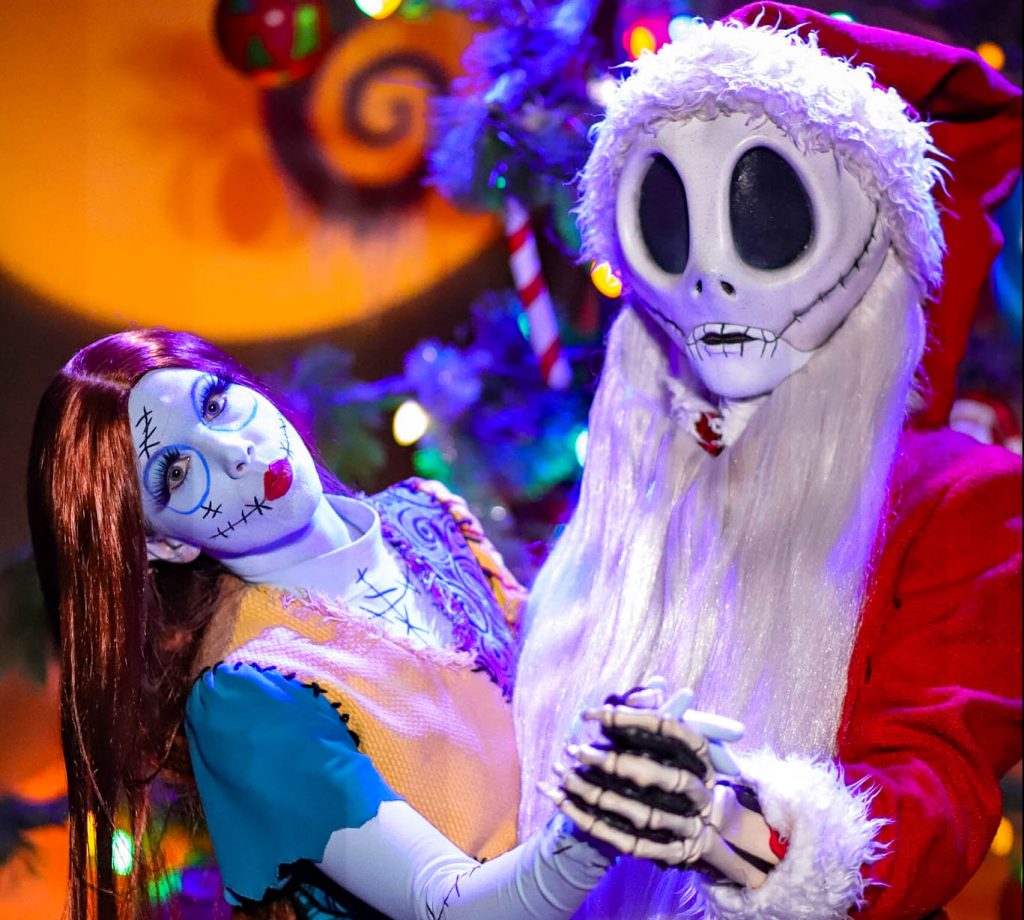 Have you been to Mickey's Very Christmas Party before? What are your favorite tips and tricks? Let us know in the comments!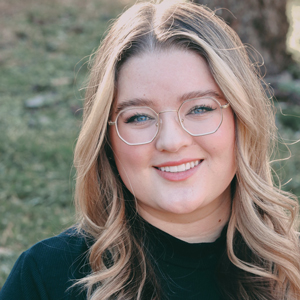 Written by
Emily Murray
Contributing Writer
For as long as Emily can remember, Disney has played a huge role in her life. Her infatuation with Disney resulted in many hours spent rewatching Toy Story and creating multiple powerpoints to convince her parents to book yet another vacation to the "Most Magical Place on Earth". In 2015, Emily followed one of her dreams and moved to Orlando, Florida where she spent just over five years working for the mouse in three separate roles. Emily is passionate about writing and using words creatively and concisely. She loves to make others laugh and hopes to sprinkle a little bit of magic into everything she does.