With the endless array of attractions, shopping, restaurants, and resorts across Disney World, it is impossible to experience it all in a visit or two. Even the most seasoned Disney World traveler likely still has a bucket list of things they have yet to experience. 
A great way to further immerse yourself in the magic of Disney World and try new things (without overextending your budget!) is to schedule a one-night staycation at a Disney resort. These staycations are especially ideal for locals, who might otherwise miss out on the magic and benefits the resorts have to offer. By staying overnight at a Disney DVC resort, you will have access to a new dimension of entertainment, dining and relaxation all within the magical bubble of Disney World.
Read on for our tips on making the most of a one-night Disney staycation at a DVC resort.
Use Direct-To-Room Service On The My Disney Experience App
The My Disney Experience app is an indispensable tool for navigating Disney World. Among its many features is the Direct-To-Room Service which can help save precious time when arriving at your resort. 
This service allows you to check in for your resort stay on the app, therefore bypassing normal check-in procedures at the resort. You will receive real-time updates through the app and a notification when your room is ready. You will also receive your room number right on the app so you can head to your room directly and start enjoying your stay.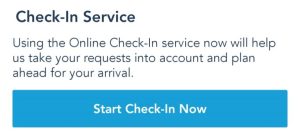 You can also use the app to unlock your door when you arrive!
Make Dining Reservations
Any great Disney vacation of course includes Disney food! DVC resorts offer many delicious dining options that you might not have gotten to experience before. Make an advance dining reservation for one of the restaurants at your resort, and you might just discover a new favorite.
A few of the many great restaurants on-site at DVC resorts include Kona Cafe at the Polynesian, Beaches and Cream at the Beach Club Villas, Flying Fish Cafe at the Boardwalk Villas, Sanaa at Animal Kingdom Villas – Kidani and Topolino's Terrace at Riviera. Each restaurant features unique menus and engaging theming that complements the resort. 
Speaking of dining, don't skip the many cafes, lounges and quick service gems also tucked around the resorts. Many offer unique and limited-time treats that you would otherwise miss out on just visiting the parks.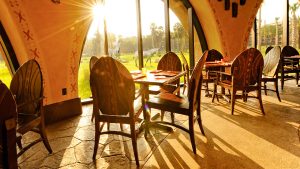 Check Out The Resort Activities
Each DVC resort hosts unique daily activities for guests to enjoy. Scavenger hunts, yard games, poolside activities, Disney trivia and special crafts are just some of the offerings the resorts feature. Your resort will have a Daily Activities board posted, or the helpful cast members can let you know what is being offered. 
Check out some more unique resort activities here.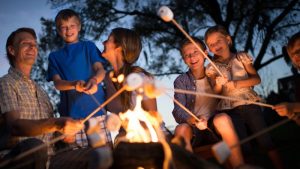 Visit The Resort Gift Shops
While World of Disney and the Main Street Emporium might be some of the largest and most popular shops in Disney World, the gift shops in the resorts are truly hidden gems for souvenirs and unique items. These less-busy shops can be treasure troves for limited-edition items or resort merchandise. Bayview Gifts in the Contemporary Resort by Bay Lake Tower, for example, is usually well-stocked with the newest merchandise and featured collections. Make sure to stop by your resort's gift shop during your stay for a special souvenir from your staycation.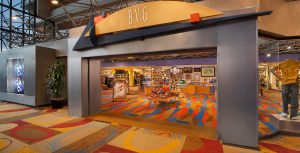 Location, Location, Location
If you do plan to visit the parks during your staycation, consider selecting a DVC resort with easy access to a park. Resorts around Seven Seas Lagoon offer quick monorail, boat or walking access to Magic Kingdom; these include Bay Lake Tower (as close to Magic Kingdom as you can get!), Polynesian Villas and the Grand Floridian Villas. By EPCOT, both the Beach Club Villas and Boardwalk Villas are an easy walk to the International Gateway entrance to the park. The time you'll save not taking bus transportation will help you maximize your time and enjoyment of your resort!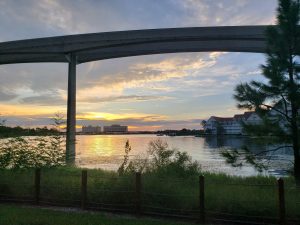 Store Your Luggage At Bell Services
Remember that bell services can store your luggage on check-in day if your room is not quite ready, and when the time comes to check out you can also store your luggage at bell services for the rest of the day. This way you can enjoy more of your resort or the parks without having to worry about your bags.
Enjoy Your Resort!
Take some time during your staycation to truly enjoy your resort: find a spot to sit, take in the ambiance, listen to the music and notice those details that make the resort unique and special. After all, a staycation should include relaxation!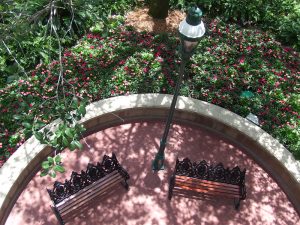 DVC Shop is always ready to help you book your Disney staycation! These budget-friendly one-night stays are a great way to sprinkle more magic into your year. Check out our list of confirmed reservations to find great deals on one-night stays, or book a new custom reservation here. 
Featured photo by Emily Murray.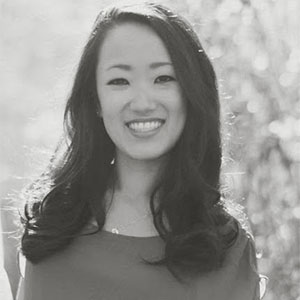 Written by
Leia Cullen
Leia is a proud mom of two boys. She has been in love with Disneyland and Disney World since her first visit to the parks many years ago, and she continues to relive the magic now with her family. She is passionate about creating helpful content that shares news or information about all things Disney, in the hopes it helps others create their own magical moments.