People around the globe are changing their habits and their diets for many different reasons. Some people have gone vegetarians, some have become vegans, and others are just allergic to certain types of food. If you fall in either of those categories and you are having a hard time deciding whether you want to go to Walt Disney World or not because you are concerned the food options are not properly green; Don't worry, VEGAN HAPPY! All the parks at the Most Magical Place on Earth have a lot of options to chose from. You will not be disappointed if you are going to be eating vegan at Disney World.
Look For The Green-Leaf Icon.
If you are a Vegan visiting Disney World, finding food options has never been as easy as it is now. You can find snacks, quick meals, 3-course meals, and even desserts that are simply made with plant foods like grains, nuts, vegetables and fruit—and without animal meat, dairy, eggs or honey. Just look for the green-leaf icon on the menus. You will be surprised that even those tasty dishes or treats from the restaurants, karts, and kiosks, can also turn into your favorite vegan options.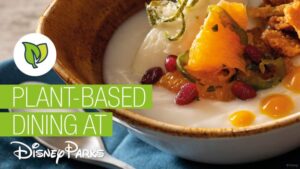 Just Like In The Movies!
Being at Walt Disney World feels just like in the movies with all that magic here and there. Hence, popcorn might just be that extra ingredient to make the experience even better. The good news is that all buttered popcorn at all parks is dairy free, so yeah! all Disney popcorn is vegan! If what you want is vegan sweetened popcorn then Maple-flavored popcorn at Magic Kingdom is what you are looking for.  Even the Batuuans enjoy popcorn popped with coconut oil at Kat Saka's Kettle at Star War's Galaxy's Edge. They're hot!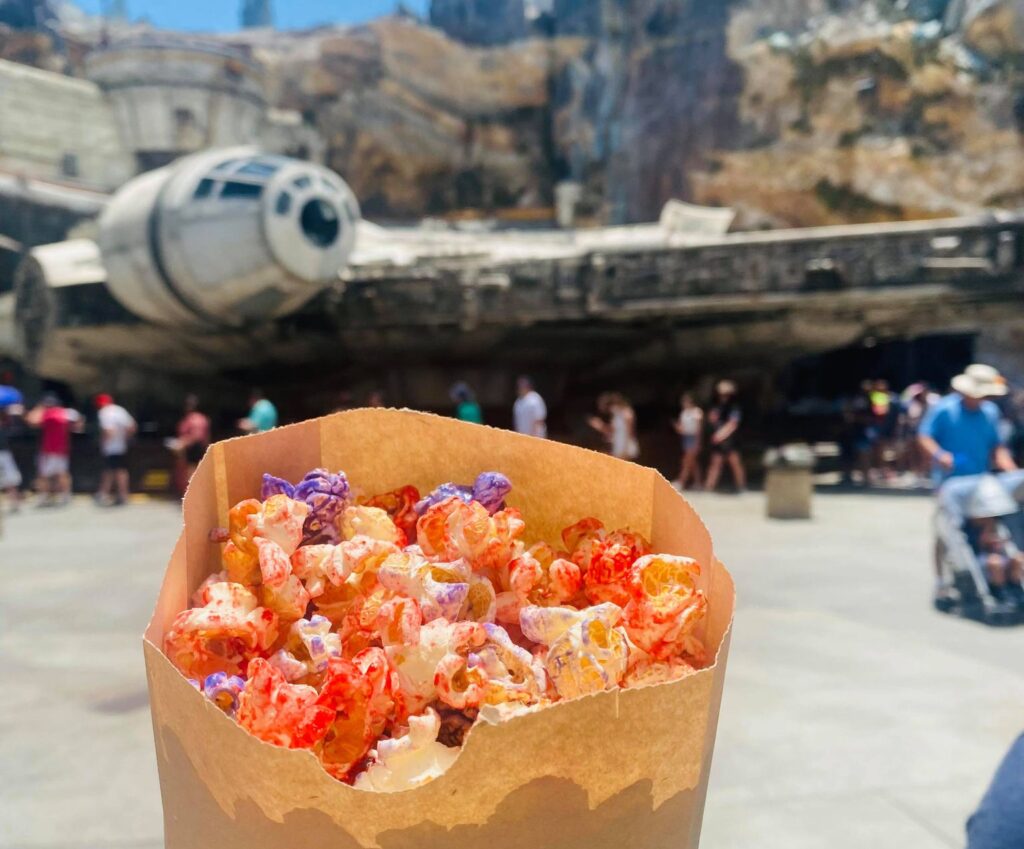 Disney's Signature Snack
Mickey-mouse shaped pretzels are the perfect snack for a vegan at Disney. They are dairy and egg free treats and are available across the lands of Walt Disney World. You can also delight yourself with the Bavarian or the Jumbo Pretzel in Epcot. Both of them are vegan too. Make sure you get some mustard instead of the cheese sauce.
Refreshing Sparks
Summer is around the corner and we known and that it can get quite hot and humid when you visit the parks. If you thought vegans at Disney could only get plain water to ease their thirst, you do not know what you are missing.
When you visit Disney Springs, you can get your daily dose of coffee at the Gideon's where they offer a variety of vegan cold brew coffees like those made with oat milk and peanut butter. The White Cold Brew is a must and they also offer seasonal rotation flavors.
At Joffrey's Coffee and Tea kiosks throughout Disney property. you will find both almond and oat milk available for drinks. Most of their syrups are vegan. You can't go wrong at Starbucks where you can replace dairy milk for soy, almond, or coconut milk. Most flavored sweetener flavors are vegan, if they are not, you can always vegan-ize them. If what you need is some hot or iced tea, those beverages are also vegan too.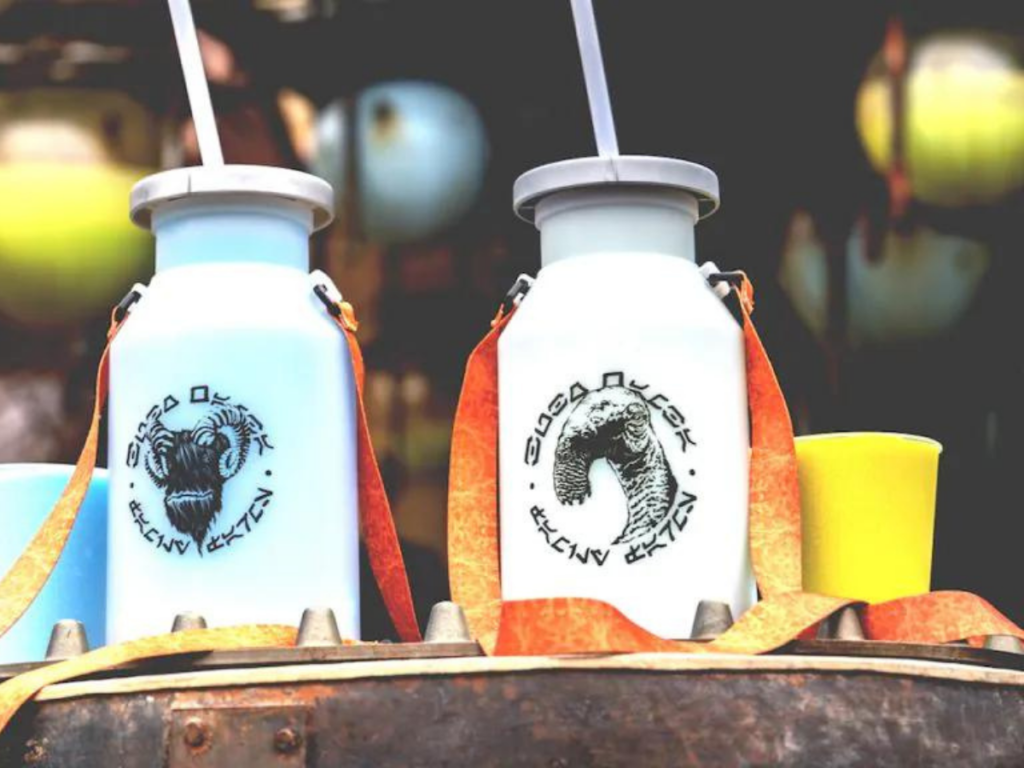 When visiting Fantasyland at Magic Kingdom, you have to try the the Boysen Apple Freeze, which is a slushy vegan drink made with frozen apple juice and boysenberry flavoring topped with passion-fruit foam. It is a must.
Ask Your Server
Most restaurants at Walt Disney World are likely to have different types of meals and desserts options for vegans to choose from. Sometimes you'll find such options in the menu, sometimes you won't. If that is the case, worry not; ask your server and you'll be surprised at how many options you can get.  Some examples of the vegan dishes you can enjoy as a vegan at Disney are:
The UK staple: bangers and mash in Epcot is what you are looking for if you are into British food.
The buns and patties of the veggie burgers offered at most fast-food restaurants are usually always vegan.
Try the plant-based slaw dog at Casey's Corner when you are at Magic Kingdom's Main Street; you cannot say no to this meatless sausage topped with cooling slaw and vegan BBQ aioli.
If you think you've tried it all, you can get a great variety of Batuuan vegan dishes at Docking Bay 7 Food and Cargo when visiting Star Wars Galaxy's Edge like the Felucian Kefta and Hummus Garden Spread; three large Kefta style Impossible meatballs with a ton of hummus, a cucumber tomato relish, and pita bread or the Ithorian Garden Loaf; a thick slice of Impossible Foods-based vegan meatloaf, roasted vegetable potato mash, and seasonal roasted vegetables all complemented by a savory mushroom sauce.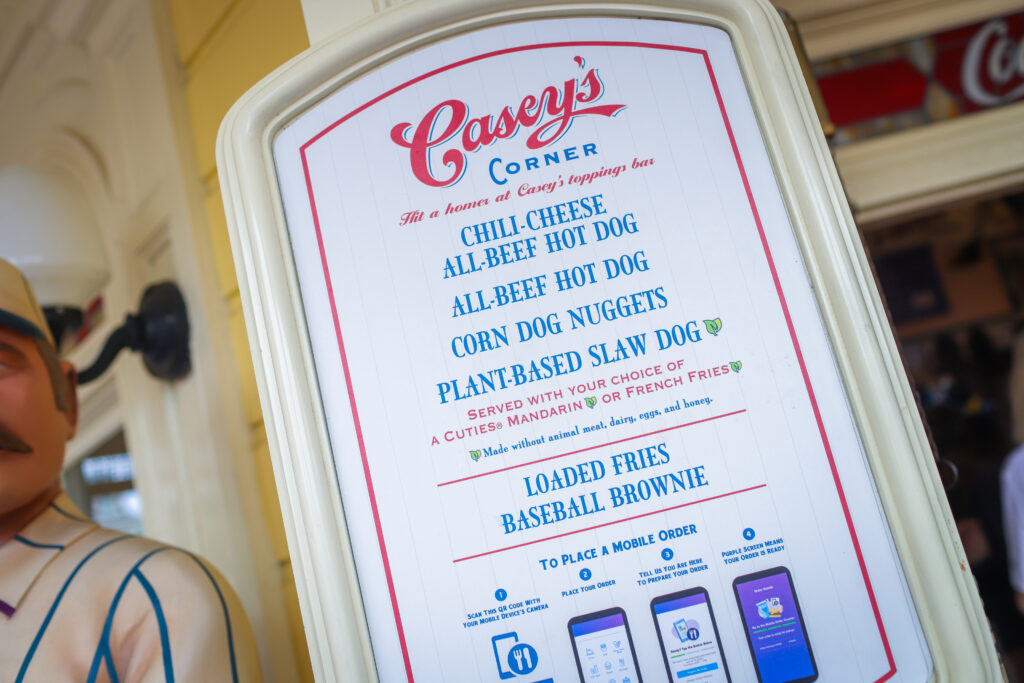 If It's Sweet, It Can Be Vegan Too
A menu cannot be complete without proper desserts, and desserts are a specialty at Walt Disney World.
Get a vegan vanilla, chocolate, strawberry or peanut butter milkshake or the massive Vegan Black 'N White Cakeshake with a slice of chocolate cake on top when visiting Black Tap Craft Burgers & Shakes.
You can also get as many Freckled Mint TCHO-colate Chip or Strawberry & Coconut Water Sherbet scoops of ice cream in a cup or a sugar cone from Salt & Straw. It's a classic!
Visting Walt Disney World and not trying a Dole Whip, whether you are a vegan or not, is like if you had never been there. A Dole Whip is a dairy-free ice cream that is made with non-dairy creamer, sugar, and natural flavoring and coloring. This must be the most popular sweet treat at Walt Disney World and at all Disney Parks across the globe.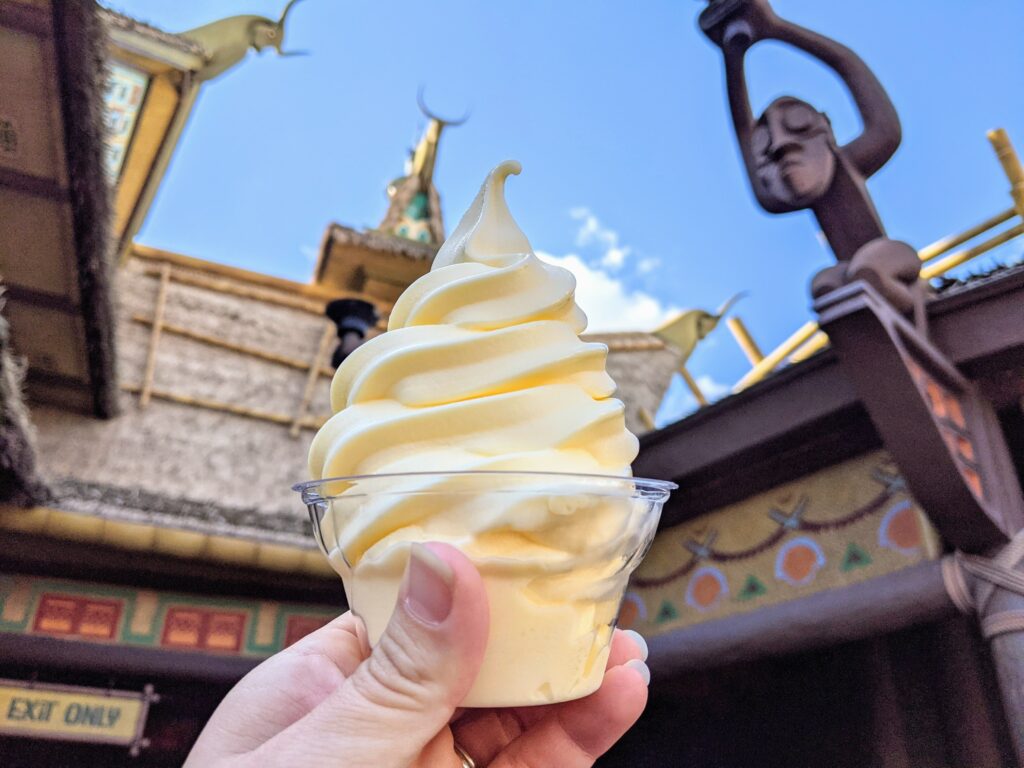 Go Vegan!
Being a vegan at Disney is discovering a "Whole New World" of options. If you did not know that Disney does care about everyone's diets, you now know that you can easily have a magical day at Disney World whilst enjoying your favorite foods and drinks without worrying too much about your diet or habits. Be not shy and ask your server what additional options there are in the menu when visiting a restaurant or kiosk at Disney; you'll be certainly amazed! When you are finally eating that vegan treat or meal you had been longing to try, we'll be very happy to hear you say: This is the Way!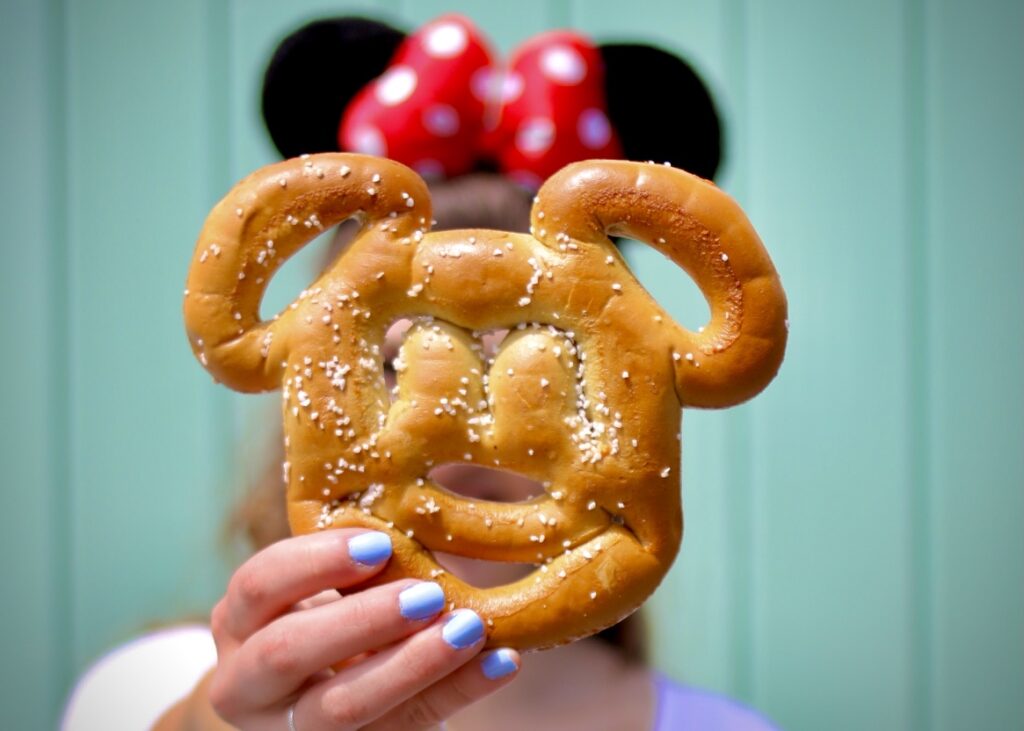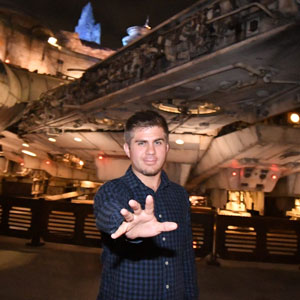 Written by
Rodrigo Covarrubias
Contributing Writer
Roy grew up watching Disney films and hoping to one day have the chance to visit the Happiest Place on Earth. His dream came true in 2019 when he spent a few months in Los Angeles. While in Los Angeles, Roy realized he could not get enough of Disneyland and Disney California Adventure Park and knew he wanted to share his passion with the world. As a huge Star Wars fan, he's now planning his visit to Star Wars: Galaxy's Edge at Disney World in Florida. When Roy isn't planning his next trip to the Disney Parks, you can find him swimming in the ocean or lounging at the beach.