Like many other people in the world, I need my coffee in the morning. And that's particularly true when preparing for a day at Walt Disney World; between the lines, rides, and crowds, I need to be ready to go. Luckily, there are two great options on property: Starbucks and Joffrey's!
Starbucks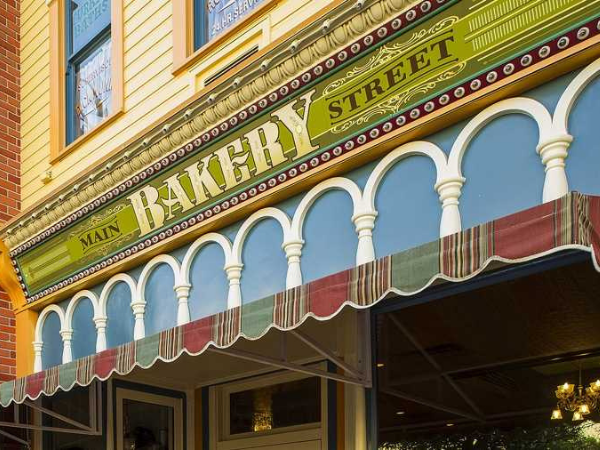 Arguably one of the most well-known coffee establishments in the country, Starbucks coffee first started being served at Walt Disney World in 2014. Situated on Disney Springs's West Side, it has since been accompanied by 5 other locations: a walk-up window in Disney Springs Marketplace and EPCOT, and full stores in each of the other 3 theme parks.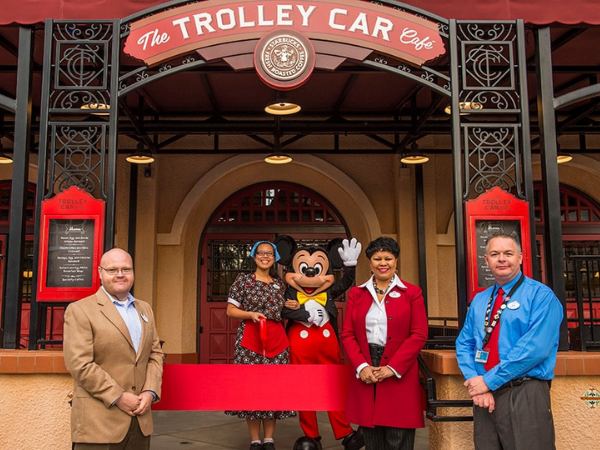 The implementation of Starbucks throughout the parks was especially great for those who go to Starbucks regularly- it gives them the option to enjoy the coffee they know and love without leaving the property. Ranging from coffee, tea, and frozen drinks, Starbucks offers a wide range of menu items. Some of the stores will even get creative with their menu- I've found specials, often Disney-themed, at the walk-up window in Disney Springs Marketplace. They were serving the Robert Brownie Junior this past summer: a mocha frappuccino blended with caramel syrup and half of a brownie, topped with half a brownie and mocha drizzle which sounds AMAZING.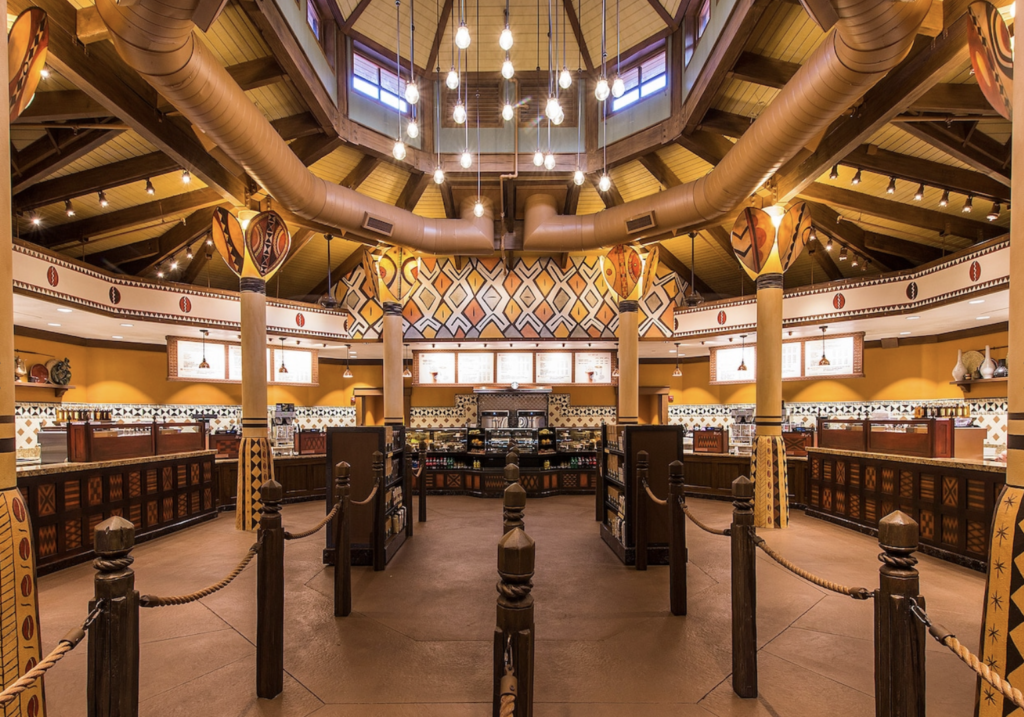 Unfortunately, only one Starbucks location per park doesn't seem to be enough. Despite the best efforts of the cast members, the lines can get really long throughout the day, especially in busier parks like Magic Kingdom. However, Disney does offer another coffee option: Joffrey's!
Joffrey's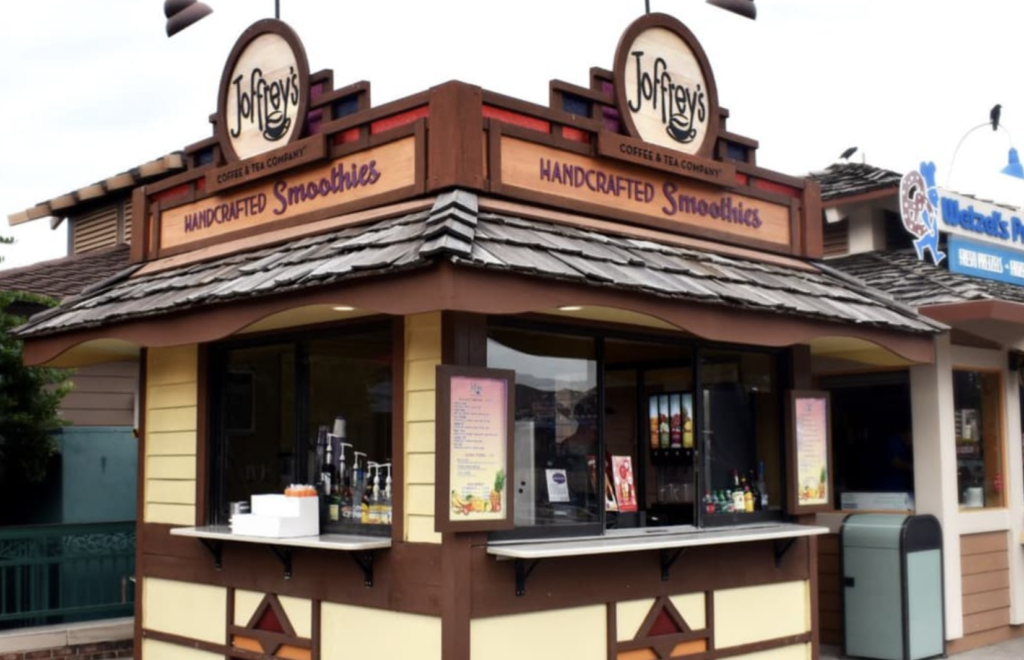 In 2013 Joffrey's became the official coffee of Walt Disney World and has since opened 21 locations throughout the property. Its coffee is provided in the hotels complimentary to guests and is served at many of Disney's restaurants. And if you're looking to bring a bag home, you can check out their Disney Springs Store, where you'll find a wide range of coffee flavors, including the roasts served at each of the hotels.
Joffrey's offers an additional coffee option to those who may not like Starbucks, who want to try something new, or simply someone who doesn't want to wait in a long line. Due to their increased locations throughout the parks and hotels, their lines tend to be shorter and quicker- there are 4 kiosks in EPCOT, 2 in Animal Kingdom, 1 in Magic Kingdom, and 2 in Hollywood Studios. The other locations are spread out amongst the water parks, hotels, Disney Springs, and other Disney hot spots.
Although their menu is a bit more limited compared to Starbucks, they do have coffees, lattes, cold brews, teas, and frozen drinks. And each of their kiosks typically serves a unique or specialty item(s). For the International Flower and Garden Festival, the EPCOT kiosks are each offering their own refresher- Minty Melon in World Discovery, Strawberry Fields in World Showcase near Canada, Pink Paradise in World Showcase near Disney Traders, and Wildberry Wonder in World Showcase American Adventure. And each of these drinks can be served as is or with alcohol.
Which Would You Pick?
When I go to Walt Disney World, I tend to switch it up between Starbucks and Joffrey's depending on whose closer and what the lines look like. However, I do lean towards Joffrey's- unless there's a souvenir mug that I just NEED to add to my collection, I'd rather jump in line at Joffrey's due to the shorter wait times and the specialty item offerings. Plus, I can only get it here!
Comment down below and let us know where you get your coffee!
Featured image provided by Disney.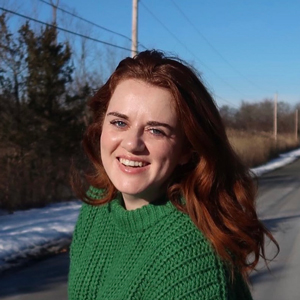 Written by
Brittany Gallant
Contributing Writer
Brittany has been traveling to Walt Disney World since she was two years old. Now a Disney Vacation Club member and annual passholder, you can often find Brittany at The Most Magical Place On Earth. She and her family are always looking for something new, whether that's a restaurant they haven't tried, a hotel they haven't stayed at, or an adventure not yet experienced.