If you have been to Disney Springs recently, you may have noticed a very long line of people waiting to enter what appears to be a bookstore. Only on closer inspection can you see the bookstore is actually a bakery. Why would people possibly want to wait hours to buy a cookie? Because Gideon's Bakehouse isn't just a bakery, and these aren't your grandmother's cookies.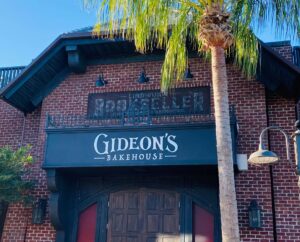 Located right in the middle of the Disney Springs action between Morimoto Asia and Wine Bar George, Gideon's Bakehouse is one of the newer additions to Disney Springs. They are a company that began right in Orlando, with their first and only other location being the East End Market. Since first opening in 2016, they have received accolades from around the world including The Boston Globe which awarded them "Best Cookies Ever".
Recently some of the DVC Shop staff braved the queue and bought a variety of cookies and cake (yes, they make cake too!). Here are a few tips and strategies for getting your cake (or cookie) and eating it too, without standing in a line for hours. 
First, let's just get the obvious question out of the way. 
Are Gideon's Cookies Worth The Wait?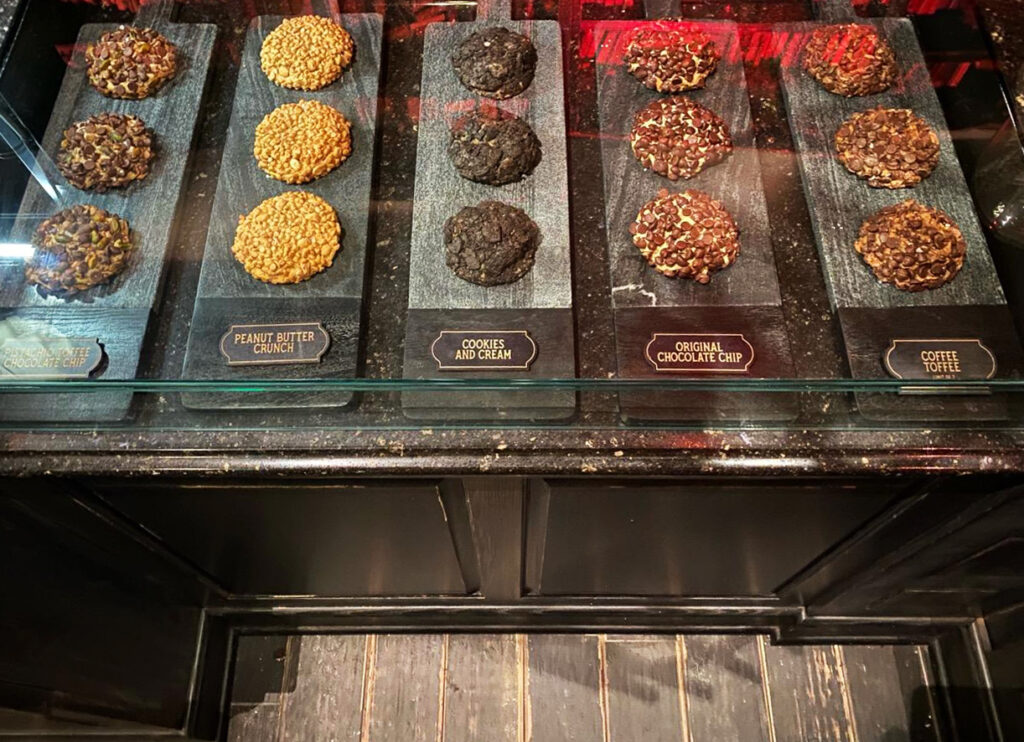 Cookies on display from Gideon's Bakehouse at Disney Springs. Image courtesy Judy Leitz.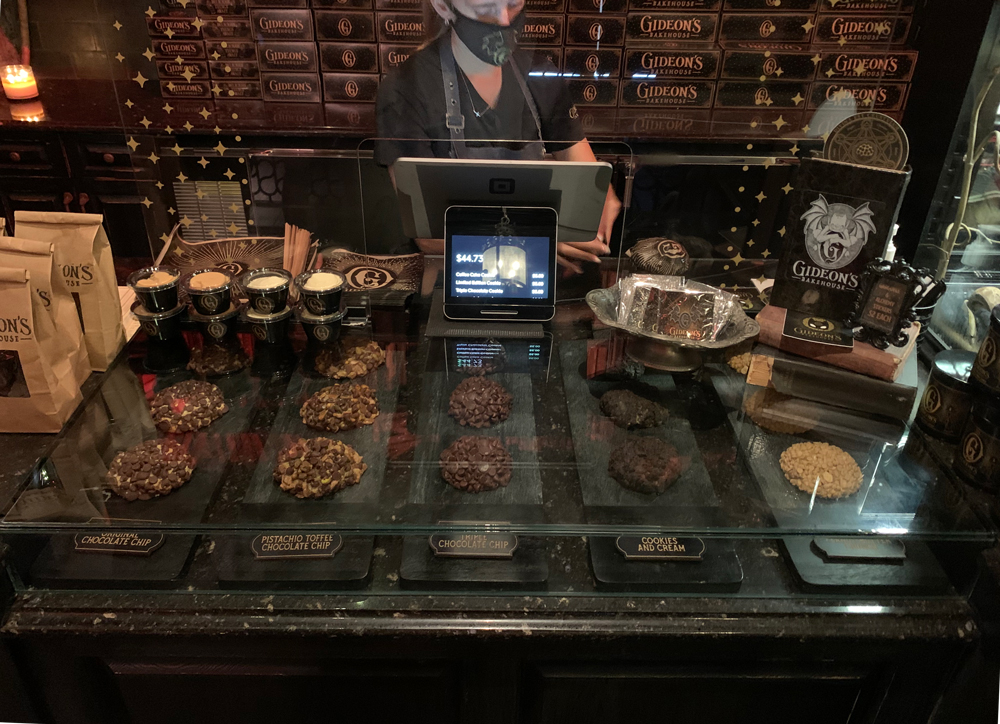 The display case at Gideon's Bakehouse with their signature and limited cookie selection.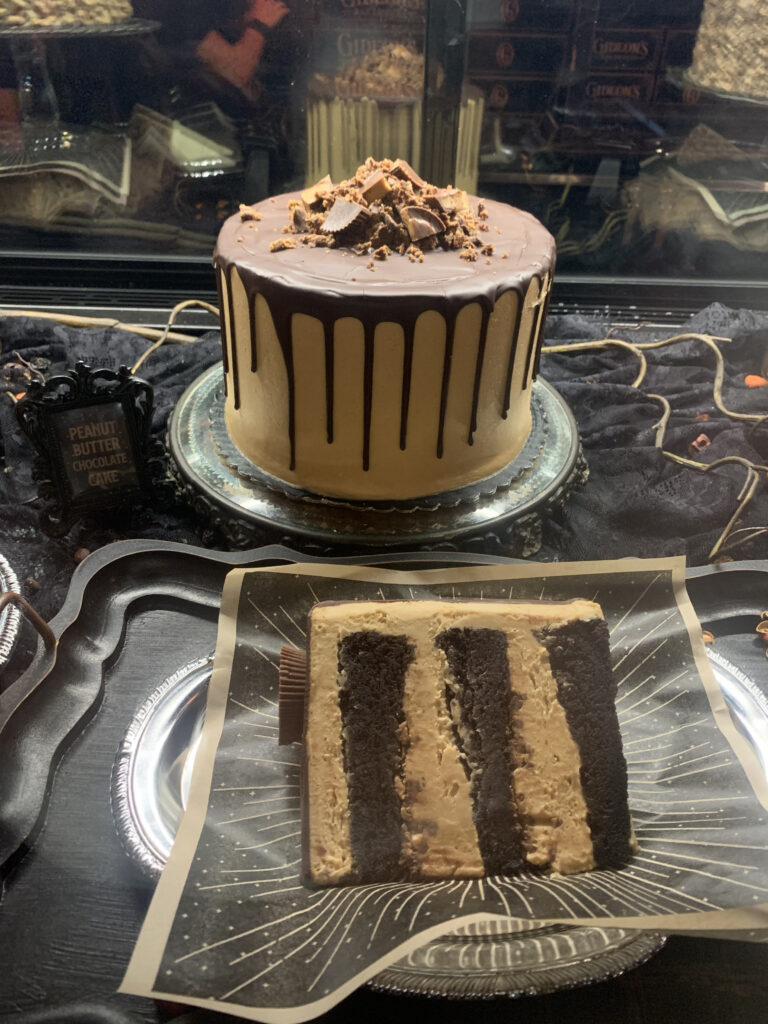 Peanut Butter Chocolate Cake at Gideon's Bakehouse at Disney Springs.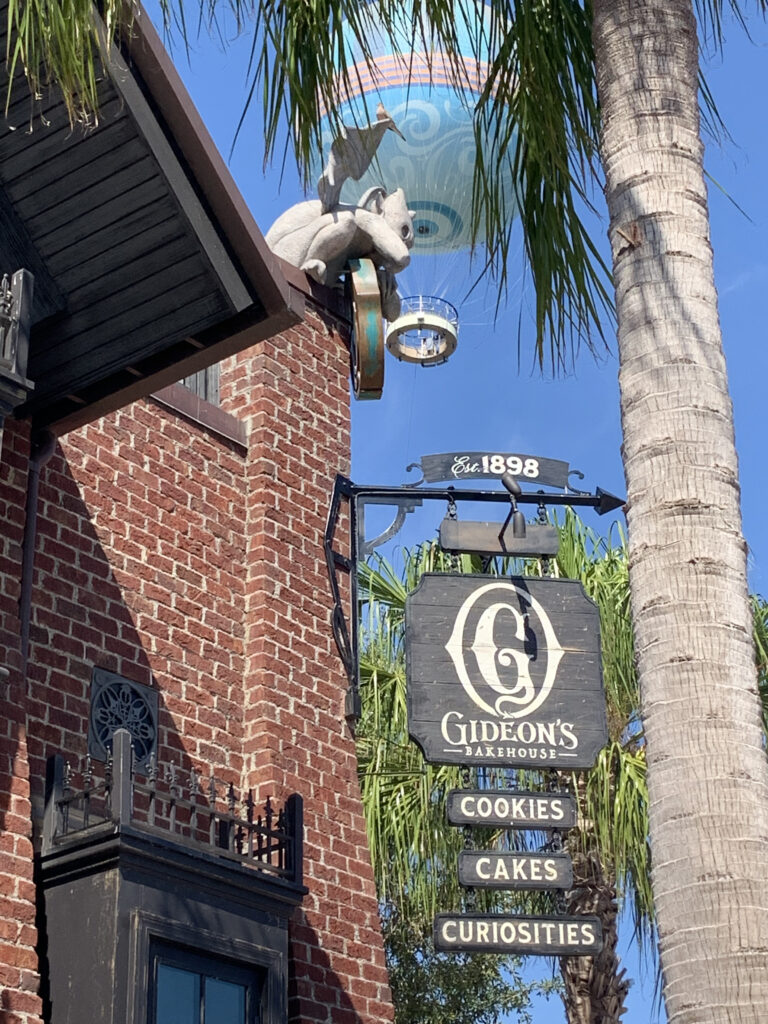 Perched Gargoyle outside Gideon's Bakehouse at Disney Springs.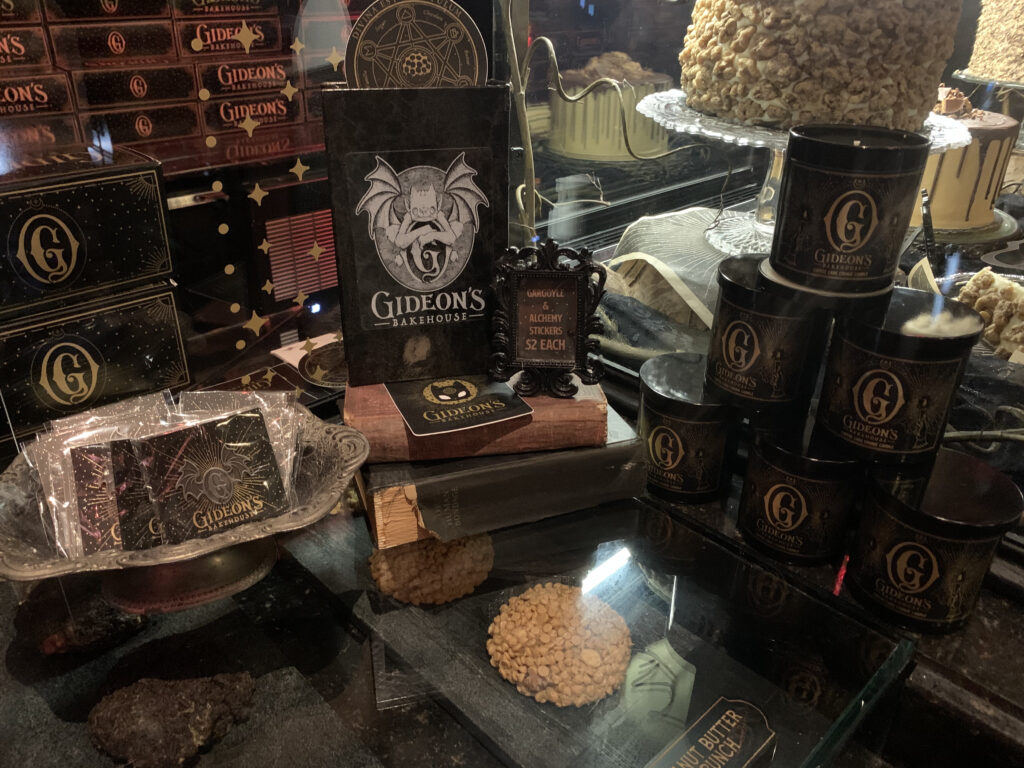 A variety of themed merchandise is available for purchase at Gideon's Bakehouse at Disney Springs.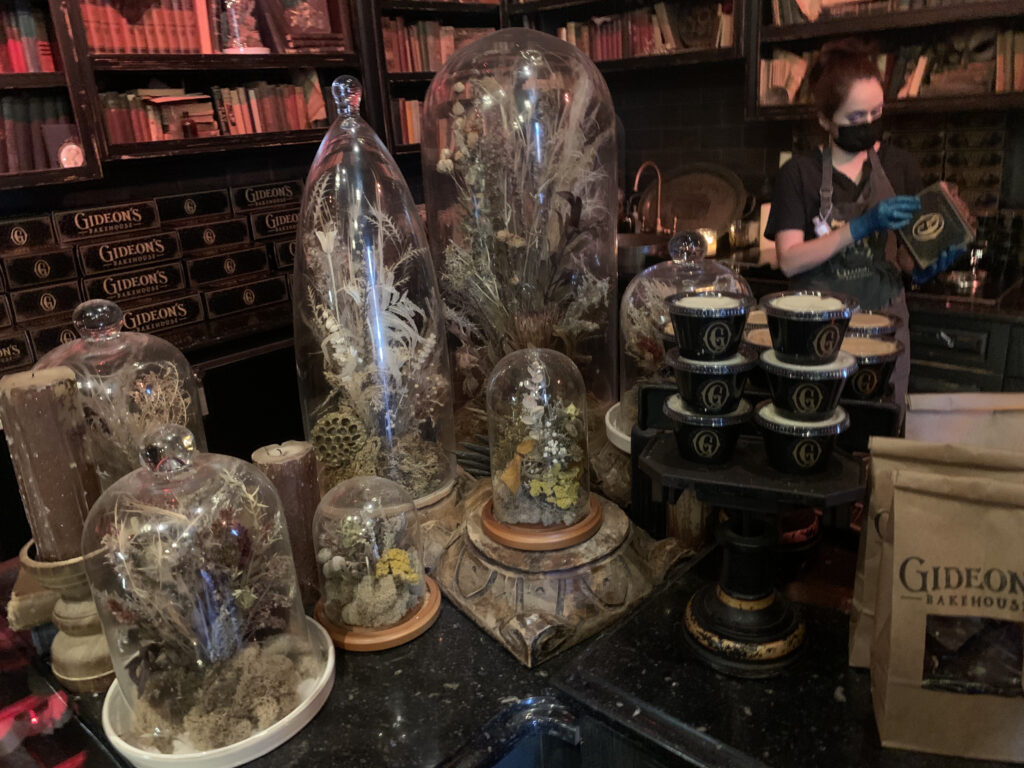 Decor at Gideon's Bakehouse at Disney Springs.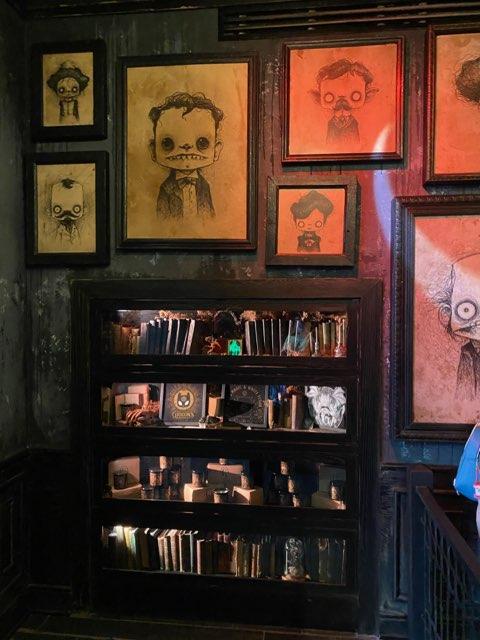 Wall Decor from Gideon's Bakehouse at Disney Springs. Image courtesy Judy Leitz.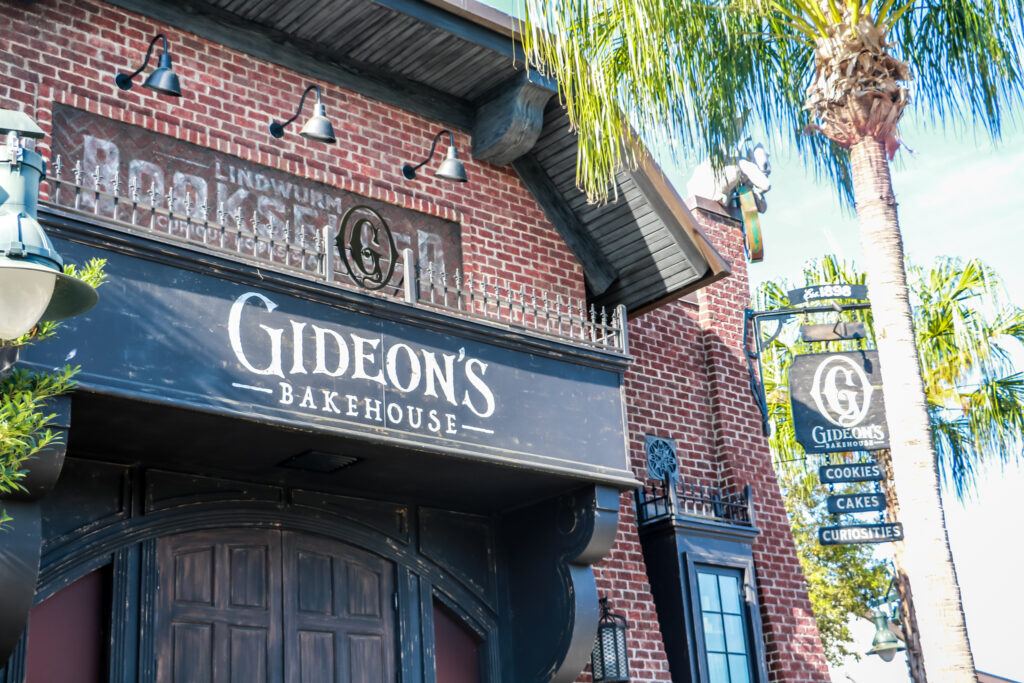 Gideon's Bakehouse Sign at Disney Springs. Image courtesy Judy Leitz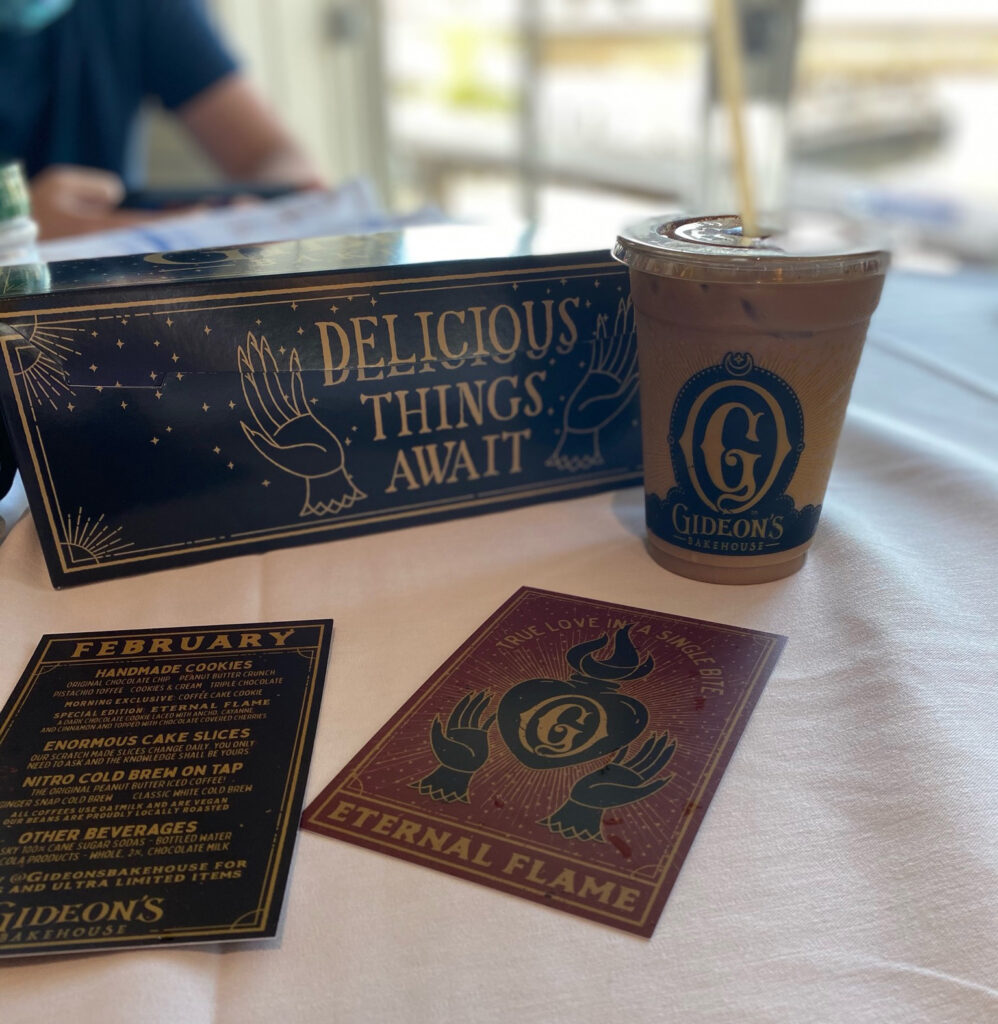 Iced coffee and box of cookies at Gideon's Bakehouse. Image courtesy Judy Leitz.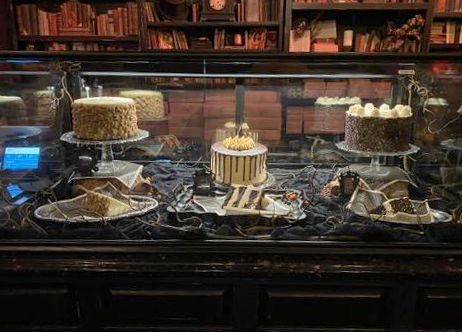 Cake Dislay Case from Gideon's Bakehouse at Disney Springs. Image courtesy Judy Leitz.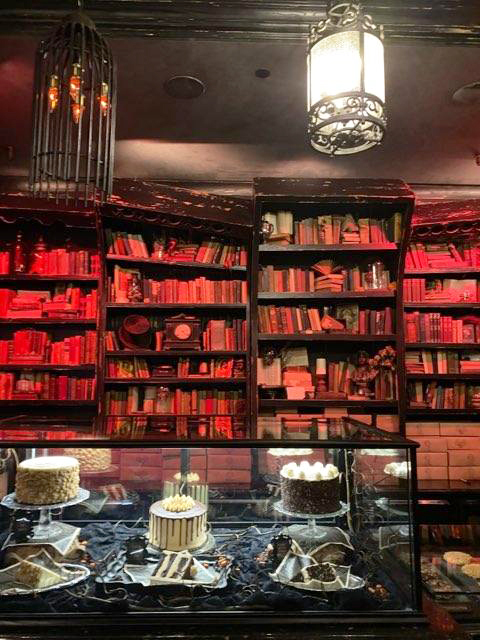 Cake Dislay Case with Decor from Gideon's Bakehouse at Disney Springs. Image courtesy Judy Leitz.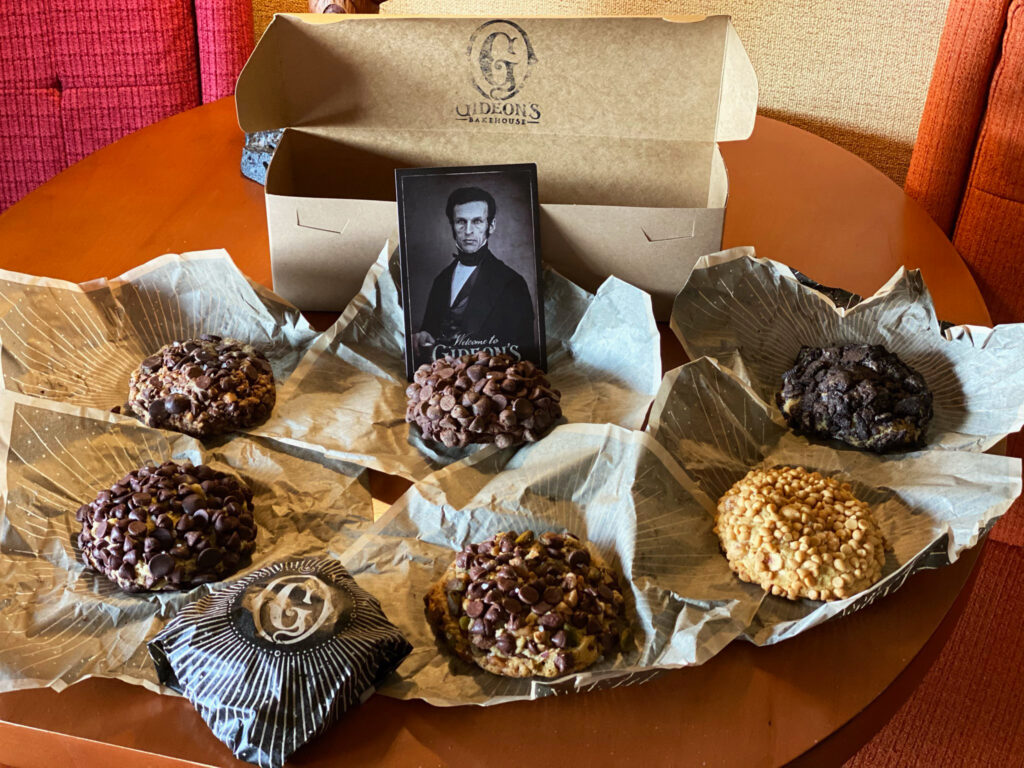 Assorted cookies from Gideon's Bakehouse at Disney Springs. Image courtesy Judy Leitz.
Yes! Unless, of course, you don't want to try the best cookie you will ever have in your life. That being said, no one wants to spend their time at Disney Springs standing in line. 
Ok, now that we've cleared that up, let's talk strategy. 
Get There Early
The Disney Springs parking garages open at 9AM, and that's when the line begins to form in front of Gideon's Bakehouse. This first line will be a stand by line of people who arrive before the store opens in hopes to not have to wait for too long and get the limited batch morning cookies. It will be stand by until they need to start using a virtual queue. This is generally the point when the line reaches the entrance of other businesses. DVC Shop's Alex arrived before 10AM and was able to join the stand in line. Shortly after 10AM the virtual queue had started and any newcomers would have to wait virtually to enter the bakehouse. Later in the morning the line was already wrapped around the building.  
Using The Virtual Queue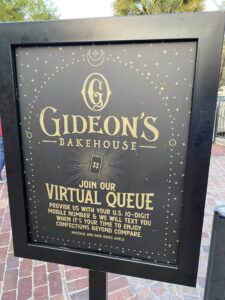 Go to the bridge near the entrance of the store and you will see a sign for the queue. This involves giving the employee your name and phone number so they can text you when it's your turn to go into the bakery. At that time you will be given an estimate for when they believe you'll be called.  You're free to explore Disney Springs during this time.
You actually don't even have to stay in Disney Springs. On an earlier visit, friends had joined the virtual queue and were told it would take about 2.5 hours to be called back. That estimate turned out to be very accurate. They had a scheduled brunch at 11:00, so they did some shopping, then went to their brunch reservation.
When Gideon's is ready, you will receive a text informing you that it's time to get in line to enter the bakery. As my friends were paying the bill for their meal, they received the text that they could return to Gideon's. Once they returned to the bakery they waited 15 minutes in line. Based on our experience, the virtual queue is the way to go, especially since there is so much you can do at Disney Springs while waiting. 
*It is important to note that in order to close on time each night, Gideon's has to cut off the virtual queue around 7PM each evening. Plan accordingly if you were hoping to join the queue later in the evening.
Gideon's Is More Than Just Cookies!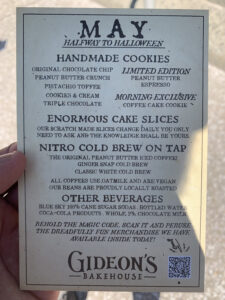 The menu at Gideon's Bakehouse also includes cookie bites, cakes, cake slices, and a few beverages. While their original chocolate chip cookie is extremely popular, consider the Coffee Cake cookie, which is ONLY available at Disney Springs.

We found the outside and inside staff to be extremely helpful when it came to making their menu choices. The staff was very honest and shared what they liked, and were able to make great recommendations. The limited edition Coffee Cake cookie was recommended, as well as the Peanut Butter Cold Brew coffee made with oat milk and maple syrup. Even the non-coffee drinkers found the cold-brew to be superb! Some visitors said they would have gone back several times for additional drinks if the line hadn't been so long. 
The bakery is decorated like an old book store. The interior of the store was described as "Hogwarts meets Haunted Mansion" and "Sherlock Holmes and Edgar Allen Poe meets Harry Potter". Expect to see "tats, bats, and cats" in the decor. Guests really enjoy the high level of theming and attention to detail in every part of the store. Of course, there is also Gideon's merchandise available to purchase, such as t-shirts, pins, candles, prints, and stickers.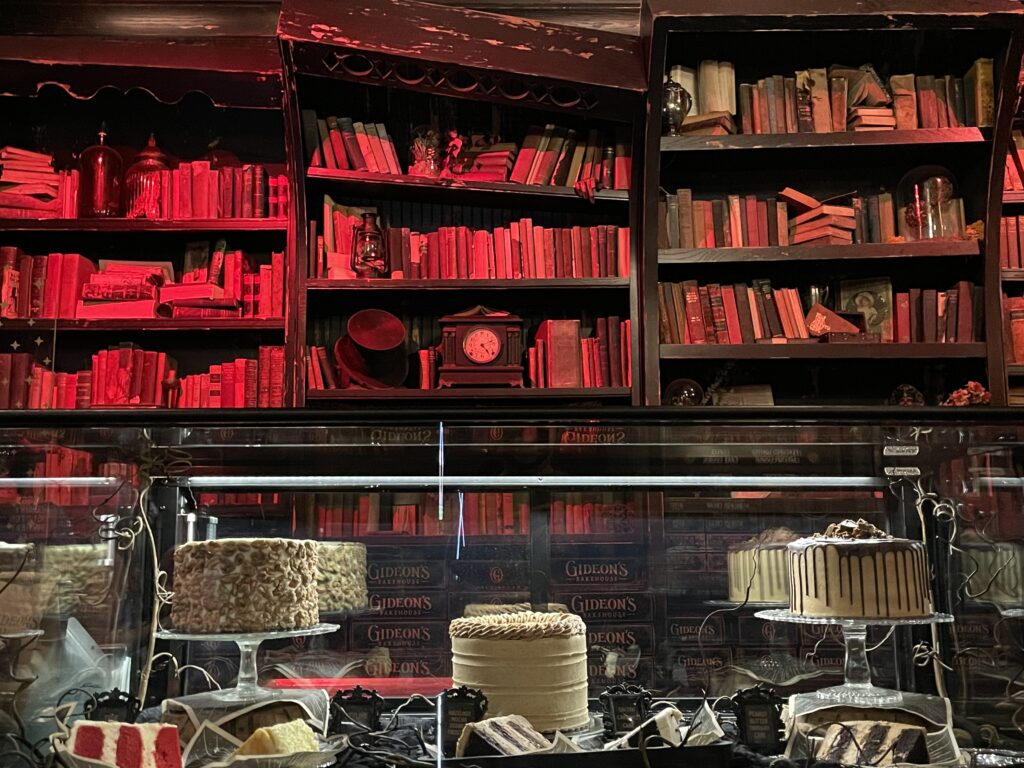 Go To The Other Location
If driving is an option for you, then maybe hop over to the East End Market location. It is located in Orlando, about 25 miles from Disney Springs. While this is a little bit of a drive, you will still be able to get there and back faster than the 3-5 hour wait you will likely experience at Disney Springs. 
If you really don't feel like waiting in line for your cookies, you can plan ahead by a day and pre-order. This option is only available at the East End Market location. Another perk available only at the East End Market location is that you are not held to the 6 cookie limit that you are at Disney Springs. Just be aware that the minimum for pre-order is 6 cookies, 12 cookie bites, or a cake. You can order your cookies one day before, but for all of the other menu items you must order 3 days before pick-up. 
Can I Take Cookies Home With Me?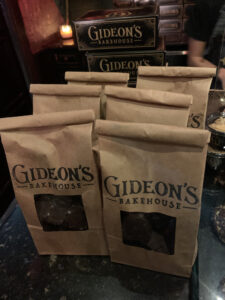 If you can stop yourself from eating them all, absolutely! If you are flying, solid food items are allowed in your carry-on or your checked luggage. Everything at Gideon's Bakehouse is packaged to travel. Cookies come individually wrapped, and if you order 6 or more they are placed in a decorative box. Cake slices are also packed to go with utensils and napkins provided. Your cookies and other goodies will be places in sturdy, nondescript brown paper bags with handles, so feel free to purchase as much as you want!
Cookies eaten 36 hours after they were purchased were still amazing! These cookies are quite large and definitely sharable. I can guarantee your family and friends will be forever grateful if you bring Gideon's home to them.
Have you tried Gideon's Cookies? Which is your favorite flavor? Do you think waiting in line for a Gideon cookie is worth it? Share your comments below.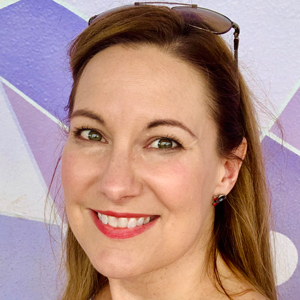 Written by
Mary Kendall
Contributing Writer
Mary Kendall went on her first trip to Disney at the age of 5. Since then, her love of Disney has only grown, and now she gets to travel to Disney with her husband and daughter. Being a DVC Owner has given her opportunities to experience Disney in new and exciting ways. While Animal Kingdom is her favorite resort, she also loves taking Disney beach vacations, and going on Disney Cruises. Mary's goal is to visit every Disney Park in the world.