Walt Disney World is known for having some of the most tasty theme park snacks! Between 4 theme parks, 2 water parks, 25 resorts, and Disney Springs, there are countless treat options on Disney property. With so many options, it might seem overwhelming to navigate the Wonderful World of Disney's Snacks. To help, we have gathered a list of the most affordable snacks at Disney World!
1. Guacamole with Totopos – La Cantina de San Angel
When you take the Mexico-first route at Epcot's World Showcase, the first quick service location you will run into is La Cantina de San Angel. This mostly outdoor restaurant serves Mexican favorites, such as tacos de barbacoa, empanadas con queso, churros, and margaritas. While all of these food options are delicious, the best bang for your buck is the Guacamole with Totopos. For only $10.00, you will get decently sized order of traditional guacamole with tortilla chips. If you want to add nacho cheese to this snack, it is only an extra $0.75!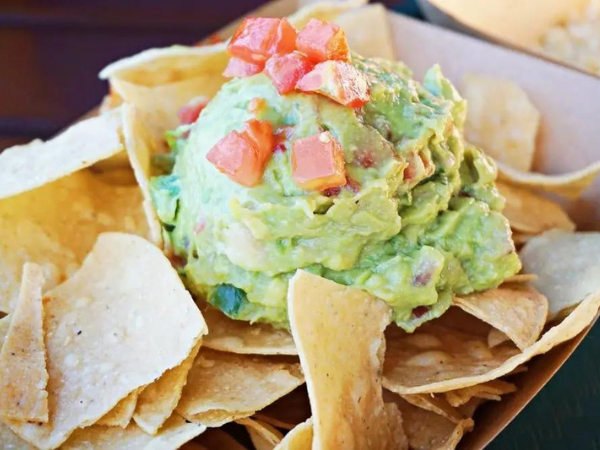 2. Full Baguette – Les Halles Boulangerie-Patisserie
Because bread has been stable of French food for centuries, you can't go to the France Pavilion at Epcot without eating a little bit of bread. Well, in this case, a lot of bread. At Les Halles Boulangerie-Patisserie, you can get a full, fresh-from-the oven baguette for just $3.50. This quick service location actually has many affordable bread and pastries that are worth checking out the next time you're touring the World Showcase.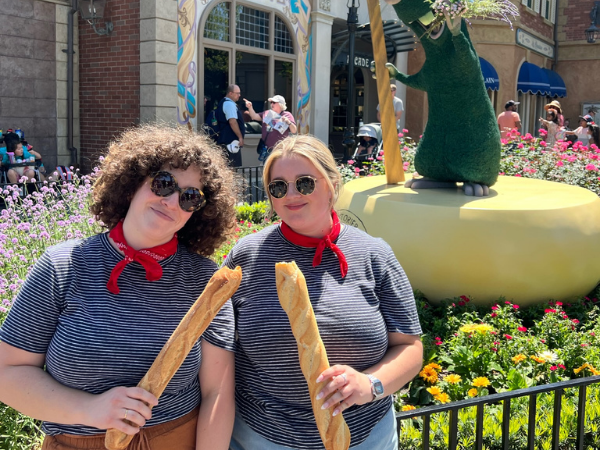 3. Corn Dog Nuggets – Casey's Corner
At Magic Kingdom, right at the end of Main Street USA is Casey's Corner, a baseball-themed quick service location. Here, you will find All-American classics, like hot dogs and french fries. While all of the options at Casey's are a a home run, the corn dog nuggets are the real standout! For $10.29, this meal comes with a large portion of mini corn dogs and a side of french fries. A side of cheese sauce can be added for just $1.00.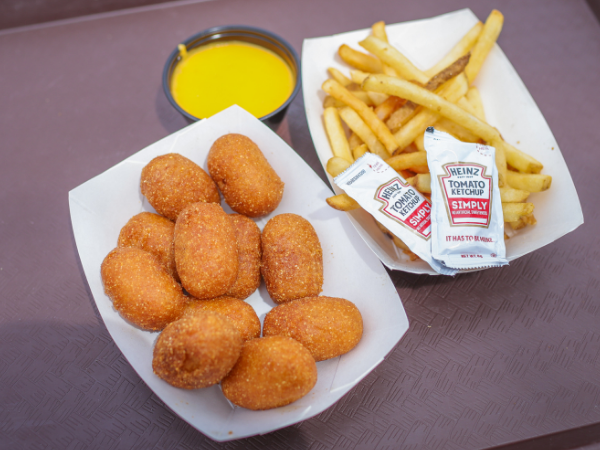 4. Chicken Fried Rice – Yak & Yeti Local Food Cafes
Yak & Yeti Local Food Cafes is located in Asia at Disney's Animal Kingdom. Asian fare, such as teriyaki beef bowls and tempura shrimp, can be found at this location. Under the sides section, you will find an option for Chicken Fried Rice. Despite being a side order, this snack is a healthy portion of rice for only $5.99!
5. Totchos – Woody's Lunchbox
If you need a snack while playing in Andy's backyard in Toy Story Land, you can stop by Woody's Lunchbox. At this Disney's Hollywood Studios quick service location, there are several affordable options, but our suggestions in the Totchos. This snack included potato barrels that are topped with beef and bean chili, shredded cheese, queso, tomatoes, corn chips, sour cream, and green onions. You can get these yummy totchos for just $9.99!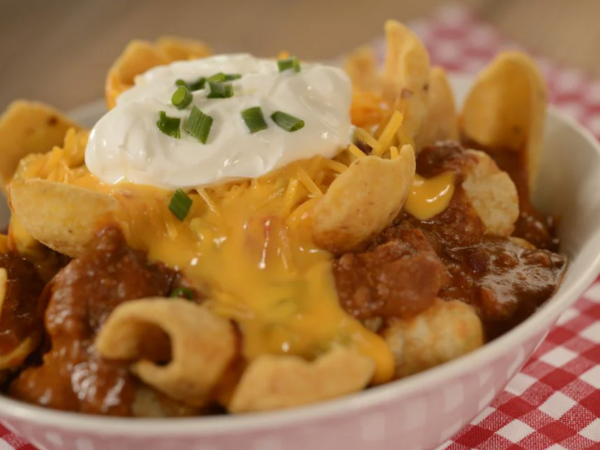 What is your favorite Disney World snack? Let us know in the comments!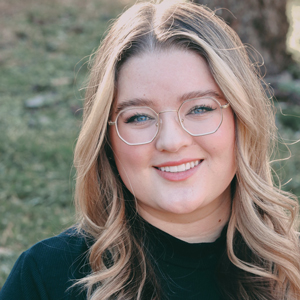 Written by
Emily Murray
Contributing Writer
For as long as Emily can remember, Disney has played a huge role in her life. Her infatuation with Disney resulted in many hours spent rewatching Toy Story and creating multiple powerpoints to convince her parents to book yet another vacation to the "Most Magical Place on Earth". In 2015, Emily followed one of her dreams and moved to Orlando, Florida where she spent just over five years working for the mouse in three separate roles. Emily is passionate about writing and using words creatively and concisely. She loves to make others laugh and hopes to sprinkle a little bit of magic into everything she does.