When preparing for your Disney vacation, it is important to have an idea of what you are going to wear during each day of your trip. Some guests take the opportunity to dress up a bit during their visit to the Disney parks while other guests choose comfort. However you decide to dress, take a look at this ultimate Disney fashion guide to help plan your outfits for your next Disney vacation.
Dressing For The Weather
The weather can be incredibly unpredictable, especially if your vacation is at Walt Disney World in Florida. Be sure to check the forecast for the week of your vacation, but keep in mind that it can change at any time.
It is best to be prepared for rain or shine on any day of your trip. Bringing ponchos along is a great idea, as well as plastic bags, stroller covers, and water-resistant shoes or a pair of flip-flops to change into if needed.
Dressing for the heat is incredibly important, not only for your comfort but also for your health and safety. Breathable fabrics that are loose and light are the best option for the humid Florida heat. Cooling rags, fans, misting bottles, and hats are all good accessories to carry with you during your stay. And of course don't forget your sunscreen!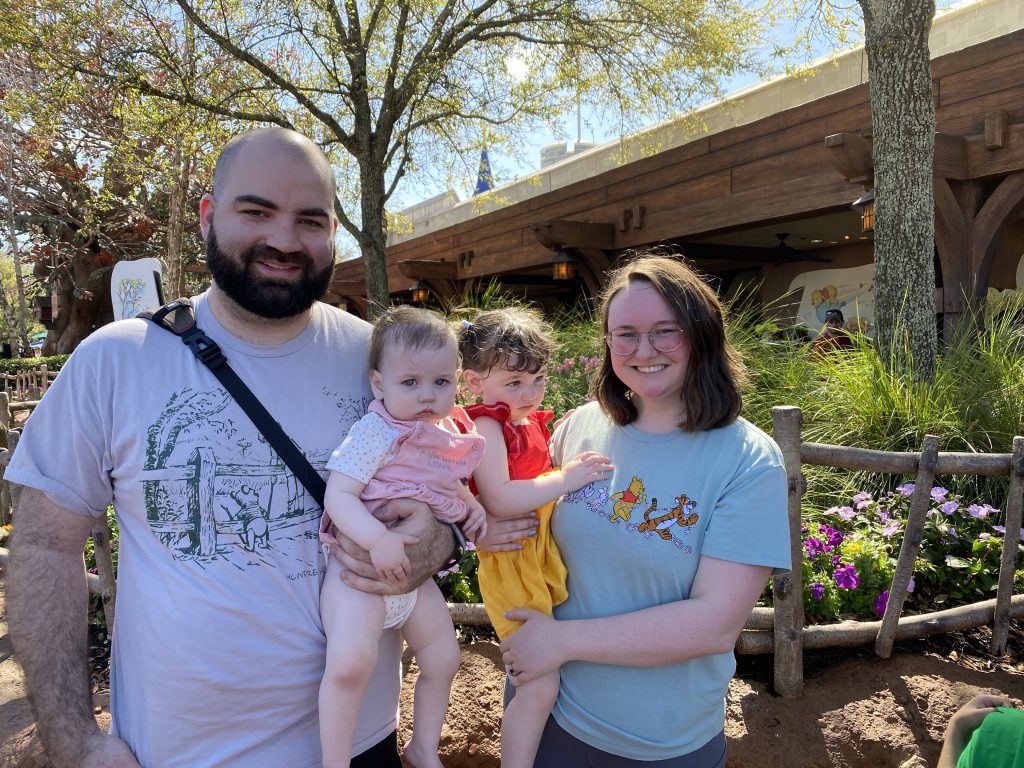 If your Disney vacation is scheduled for the winter months, the weather can become quite cool during the morning and evening hours. It could be chilly one day, and then extremely hot the next day. The best way to dress during the winter at Disney World would be to wear layers. It isn't uncommon to have to begin your day in a jacket and gloves, and then end your day in short sleeves.
Dressing For Walking
During your Disney vacation you will be walking… a lot! Your clothing plays an important role in your comfort during a long day of walking. Comfortable walking shoes are a must if you plan on spending extended time at the parks. If you plan on wearing heels or dress shoes during your vacation then consider packing a change of shoes for later on.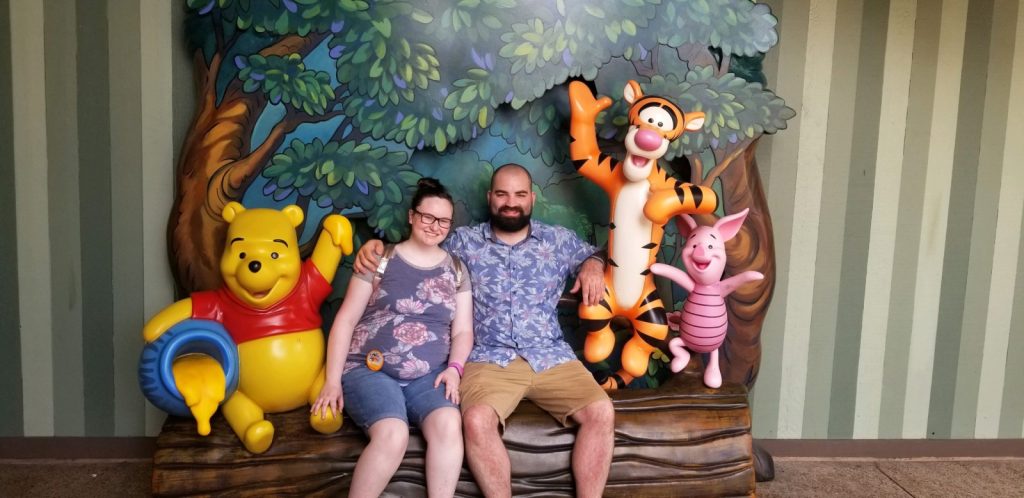 Shoes aren't the only thing to consider when it comes to walking. You will want to make sure that your clothing is comfortable enough to withstand walking long distances. Be aware of things like elastic and consider how comfortable your outfit might feel throughout the day. Wear clothing that won't cause chafing in between your legs, and make sure your shoes won't rub blisters on your feet throughout the day!
Dressing Your Children
One common mistake I often see when people dress their children for Disney is putting them in long sleeves or pants in an attempt to get the sun off of their skin. This method works well for dry heat on the west coast of the United States, but this is the worst way to dress for the humid heat in the American south. The best way to dress children for the heat is with light, airy, breathable clothing. For babies this might look like a single onesie, or a tank top or sundress for older toddlers. Never cloak a blanket or towel overtop a stroller in an attempt to keep the sun off of your baby, as this simply traps the heat and makes your child even hotter than they would be if they were in the direct sunlight.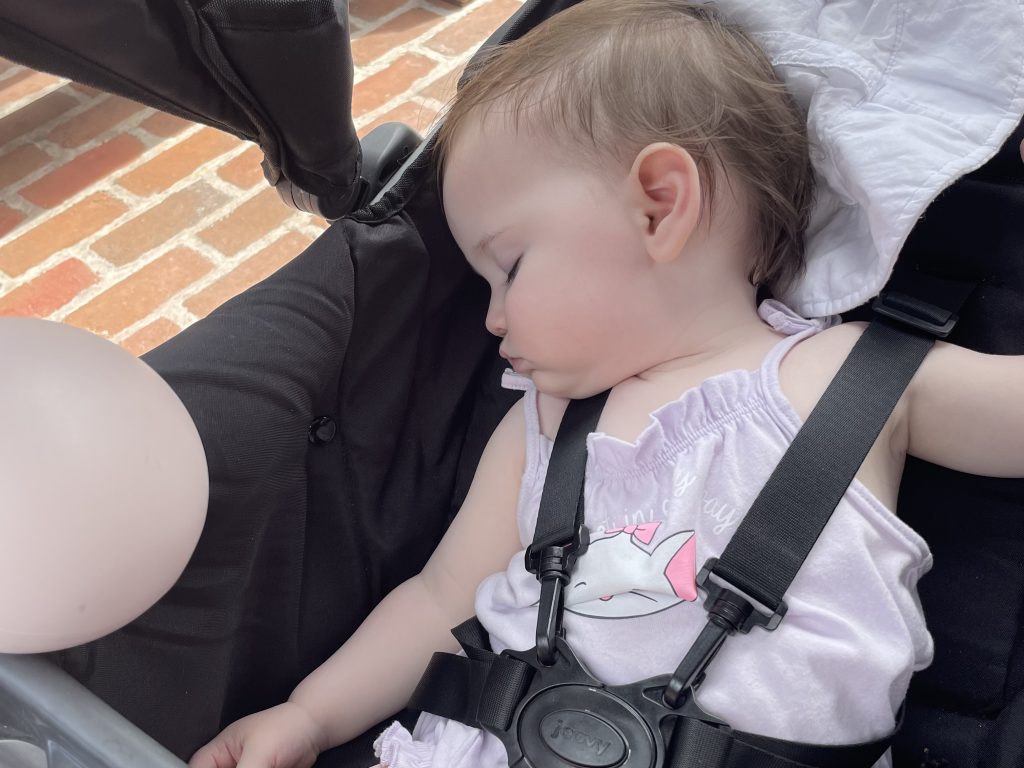 If you plan on taking your child for a makeover at the Bibbidi Bobbidi Boutique, you can consider bringing your own princess dress from home that is more lightweight and breathable than the costume dresses at the boutique. If you plan on using the costume, be sure to pack a change of clothes just in case your princess gets too uncomfortable for hot. Or, schedule the makeover for right before an indoor dining reservation so your child can stay cool and you can get lots of photos too!
Dressing Up For Disney And Disney Bounding
If you'd like to dress up for your Disney trip and get some nice photos then here are a few things to keep in mind. Disney does not allow guests over the age of 13 to dress in costume at the parks. You can participate in a concept called "Disney Bounding" in which you dress in the likeness of a Disney character using regular street clothes. An example of this might be a red shirt and a yellow skirt in order to look like Winnie the Pooh, or a purple dress with flowers in your hair to appear like Rapunzel.
If you want to simply dress nicely for your family's photos at the parks, my favorite way to do this is to wear a comfortable sundress. That way you can look lovely while still staying comfortable and cool. For men, a breathable button-up shirt and shorts can look much dressier than a simple t-shirt and shorts. And don't forget that Minnie and Mickey ears are the perfect accessory to pair with any outfit!
Featured Photo: Emily Murray.
Written by
Megan Woodard
Contributing Writer
Megan was born into a Disney family. Her first trip to Disney World was when she was only 18 months old. Now as an adult, Megan loves to share the magic of Disney with her two toddlers. Keeping up with Disney news and Disney World knowledge is a fun hobby for Megan. Disney World is her favorite place to be and continuously brings back her childhood joy.