When preparing for your Disney vacation, a popular debate arises when packing your suitcase. Apart from whether you'rexxz go with cute or comfortable attire (I strongly encourage comfortable before cute!), you may find yourself debating with your travel party: matching shirts or no matching shirts? While my daughters desire to match in the parks (and even beg to match pajamas when we return to the resort), it may be a hard sell to one or more travel companions who prefer their own style. If you all do happen to be on board to dress alike or you're able to get away with making the decision for younger park goers, here are my favorite places to shop for matching Disney-inspired shirts and outfits.
shopDisney.com
Once you arrive at your Disney Destination, you'll have ample opportunity to buy clothing of all sizes and styles, but, for me, nailing down daily outfits before arrival is a must. shopDisney.com has a variety of matching shirts in sizes for the entire family and even offers coordinating swimwear! Some styles have the option to be personalized! In addtion, shopDisney.com often offers free shipping over $75, an advantage of which you can take advantage when ordering for all travelers.
Walmart And Target
For budget-friendly matching shirt options, visit Walmart or Target either in-store or online. Let's face it, unless you are a passholder who has the glorious opportunity to visit the parks frequently, those matching T-shirts might become night clothes or house-cleaning attire post-Disney vacation, so why spend a fortune? Both stores offer an impressive variety of characters and sizes for a great value. What's more is that certain Targets have their own Disney Store section, resulting in a large variety of apparel available online.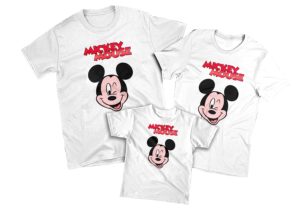 Old Navy, Gap, H&M
Other accessible options for matching shirts and outfits for your Disney vacation come from Old Navy, Gap, and H&M. Whether you shop online or in-person, you are likely to find a wide variety of Disney and Pixar pals in T-shirts, sweatshirts, and pajamas for both children and adults.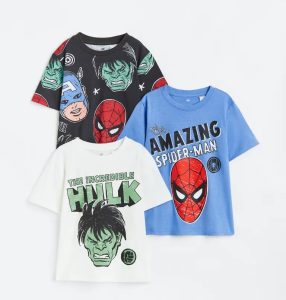 Etsy Shops
Search "Disney Matching T-shirts" on etsy.com for the largest variety of matching and coordinating T-shirts. Support small businesses with customizable options like shirt color and font type for any words or names that you opt to have printed. Because of licensing, apparel from Etsy shops is often unable to feature characters, but you will find an endless selection of "[Insert Name] Family Vacation" shirts and other Disney-inspired designs and sayings. Etsy shops also frequently offer the largest selection of sizing ranging from onesies for infants to adult 3XL and everything in between.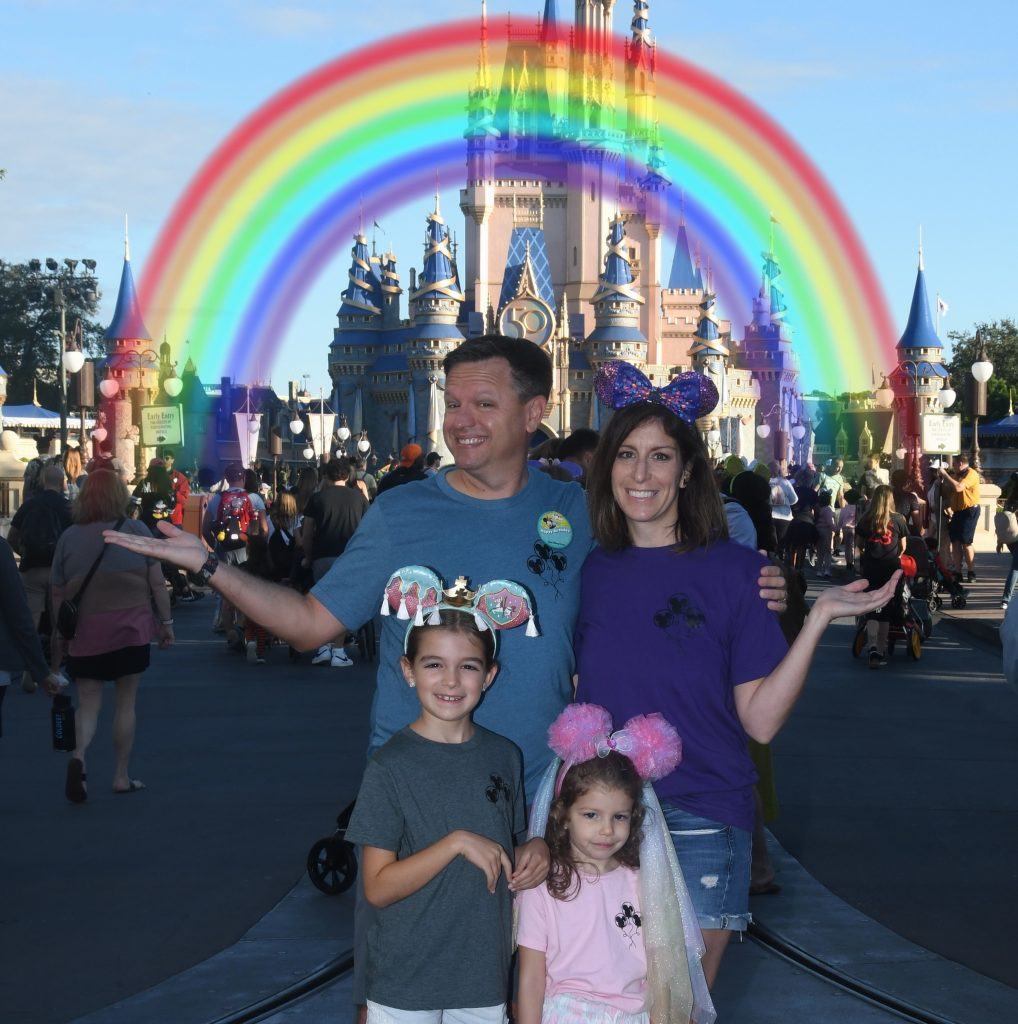 Presley Couture
If you have little princesses at home, you must check out the Disney princess-inspired dresses from Presley Couture. These dresses avoid the itchy and scratchy fabrics and details of costume princess dresses, as they are made with soft and comfortable materials able to be worn all day long. They are also appropriate for post-vacation casual wear, allowing your princess-in-training to go out and about as Cinderella, without the difficult and uncomfortable poof of tulle fabric and scratchy sequins. Available in sizes 12/18 months to 10, these dresses are perfect for a group of little friends, sisters, or a cousin crew. They are priced well and there are often matching ears available to purchase to complete the outfit!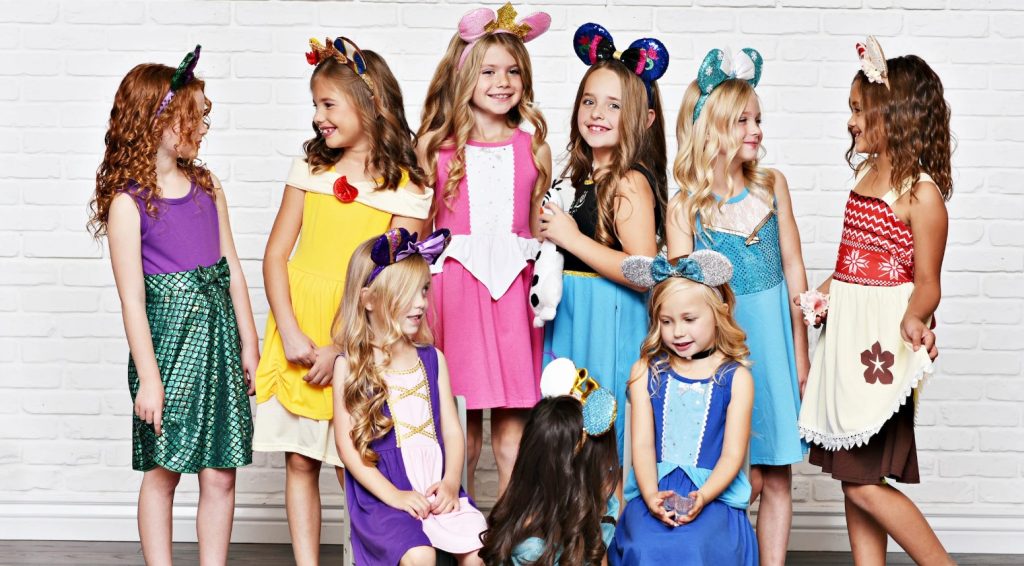 Planning matching shirts and outfits for all Disney-bound guests can build excitement and make for memorable moments once you arrive at Disney. They sometimes lead to fun interactions with other guests, cast members, and characters. Do you like to plan matching outfits for your Disney vacations? Where is your favorite place to shop for Disney apparel? Tell us in the comments below!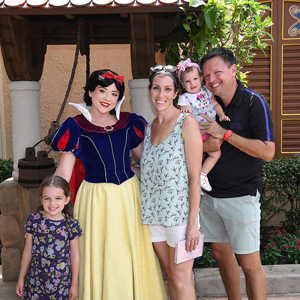 Written by
Shelley Wehler
Contributing Writer
Shelley is a stay-at-home mother of two girls living outside of Charlotte, North Carolina. Her love of all things Disney has grown even more as she sees the magic come alive through the lens of her young daughters. She spends her free time keeping up with the latest in Disney news and daydreaming of her next trip to the parks!