The ultimate makeover experience for your little princess or prince is back at the Walt Disney World Resort. Located right behind Cinderella Castle, the Bibbidi Bobbidi Boutique at Disney's Magic Kingdom will be reopening on August 25th, 2022. Bibbidi Bobbidi Boutique is a one-of-a-kind magical experience in which your child gets to live their fairy godmother fantasy. Guests can choose from many different packages complete with hairstyling, makeup, and even a princess dress or knight's outfit. Read on for our tips and tricks for Disney World's Bibbidi Bobbidi Boutique experience!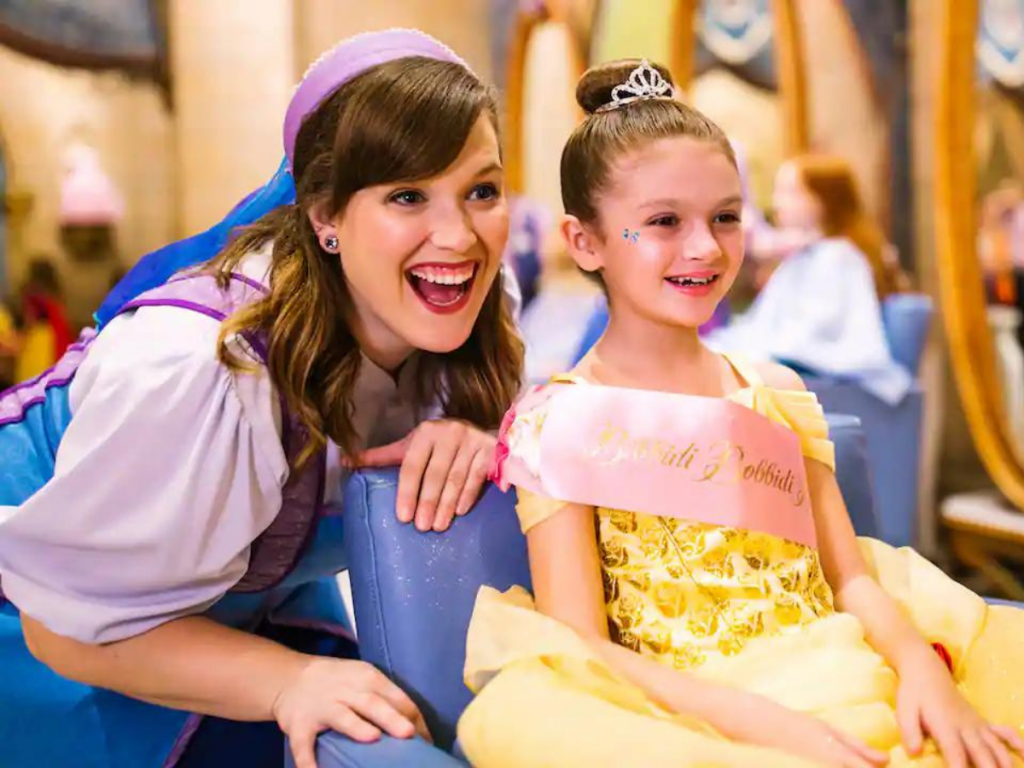 1. Book Your Reservations 60 Days in Advance
The Bibbidi Bobbidi Boutique is one of the most popular experiences at Walt Disney World. Reservations can be made up to 60 days in advance. If you are staying at a Disney resort, you can begin booking up to 60 days before your arrival date, for any day of your stay. Because there is only one location currently operating, the Magic Kingdom location, it will be beneficial to reserve your spot as early as possible.
Just be sure that you already have a reservation for the Magic Kingdom in place, as you must have admission into the park for the Bibbidi Bobbidi Boutique experience. If you must cancel your boutique reservation, be sure to do so over 24 hours before the scheduled time, or your credit card will be subject to a $10 cancellation fee.
2. Know Before You Go: Age Limits and Other Requirements
While everyone wants to feel like a Disney princess at Walt Disney World, unfortunately not everyone can be treated to the Bibbidi Bobbidi Boutique experience. This experience is only for ages 3 through 12, and children must be accompanied by an adult 18 years of age or older. Princesses and Princes are both welcome to this experience. All children should arrive with clean, brushed hair. Each child is allowed to bring 2 guests to watch the magical makeover transformation. The transformation is expected to last 30 minutes to 1 hour, depending on which package is chosen.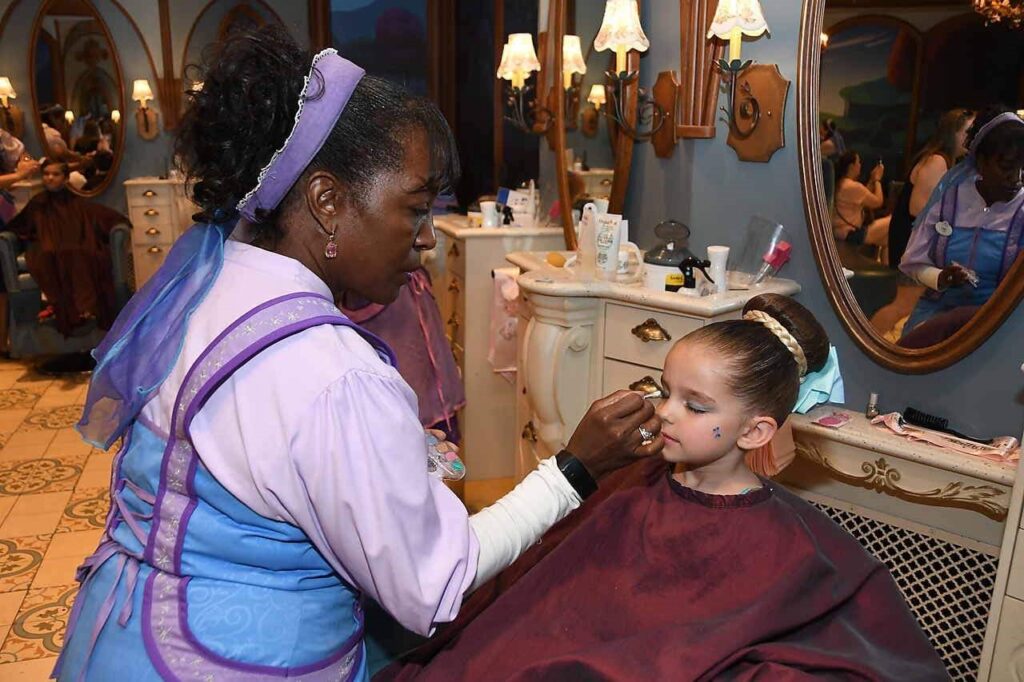 3. Packages and The Royal Experience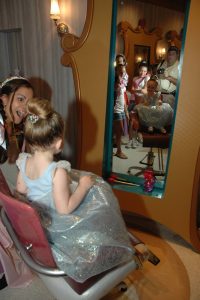 There are many different packages offered at the Bibbidi Bobbidi Boutique. They range in price from $19.95 for the Knight Package to $229.95 for the Deluxe Castle Package. Packages can include makeup, face gems, hairstyle, nail polish, princess gowns, and accessories. For more information on what the packages include, visit Disney's website. You are allowed to bring your own princess gown if you wish, which could save you some money for this royal experience.
Disney Photopass Photographers are also on-site to take both candid and posed photos of your child's magical transformation. If you purchase Memory Maker, these photos will be free to download. If you do not have memory maker, you will be able to purchase these photos individually. Of course, you are always welcome to take your own photos as well.
4. How to Maximize Your Magical Day
In order to make the most out of Disney's Bibbidi Bobbidi Boutique experience, consider scheduling your child's makeover for a day in which you have a dining reservation planned so your princess or prince can showcase their sparkling look. Try and schedule Lightning Lane reservations for character meet and greets after the experience so you can have many photo opportunities with your child dressed up.  Be sure to not schedule any pool time that day and bring a hair net for your child to sleep in so they can preserve the look for the day ahead. According to the fairy godmothers, the hairstyling can last up to 72 hours.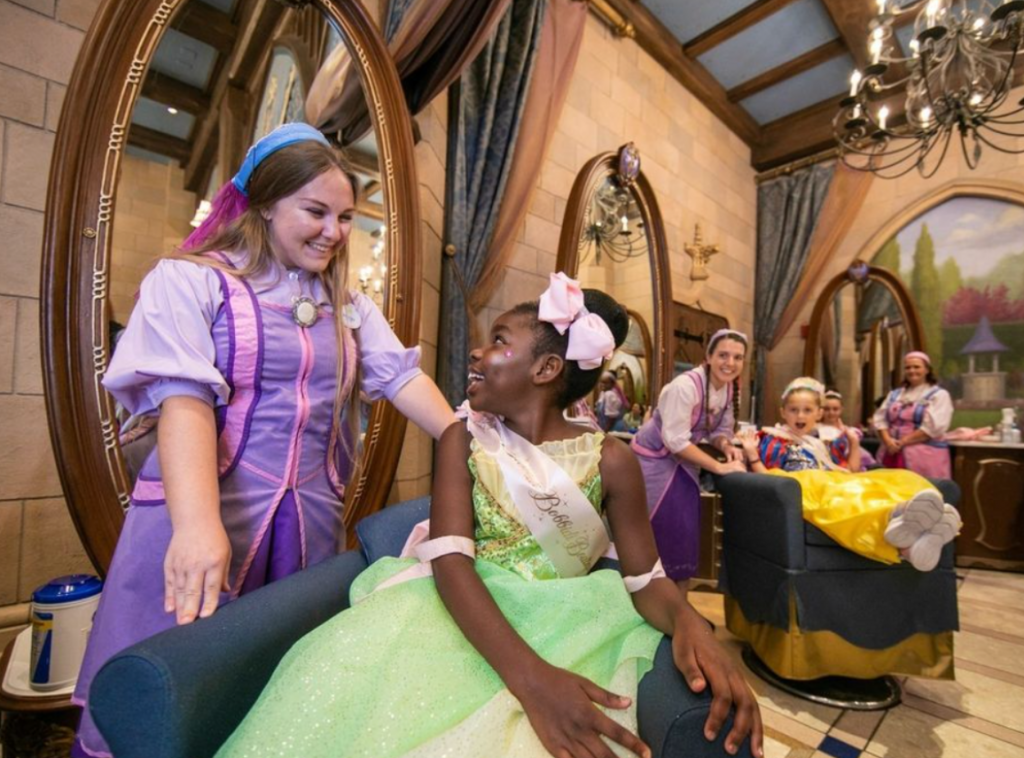 Make Your Reservations Now!
You can make reservations online at Disneyworld.disney.go.com or by calling (407) 939-7529
You and your child will surely enjoy this unique experience, and the chance to feel like true royalty!
Written by
Megan Woodard
Contributing Writer
Megan was born into a Disney family. Her first trip to Disney World was when she was only 18 months old. Now as an adult, Megan loves to share the magic of Disney with her two toddlers. Keeping up with Disney news and Disney World knowledge is a fun hobby for Megan. Disney World is her favorite place to be and continuously brings back her childhood joy.