The holiday season is upon us and experiencing Christmas time in the Disney parks is one of the most amazing and magical experiences that you can have. There are a lot of ways that Disney creates magic throughout the parks for guests, but there are some little hidden gems that you may not have noticed in past years. These are three things that you may not know about holidays in Disney!
Specialty Food in Resorts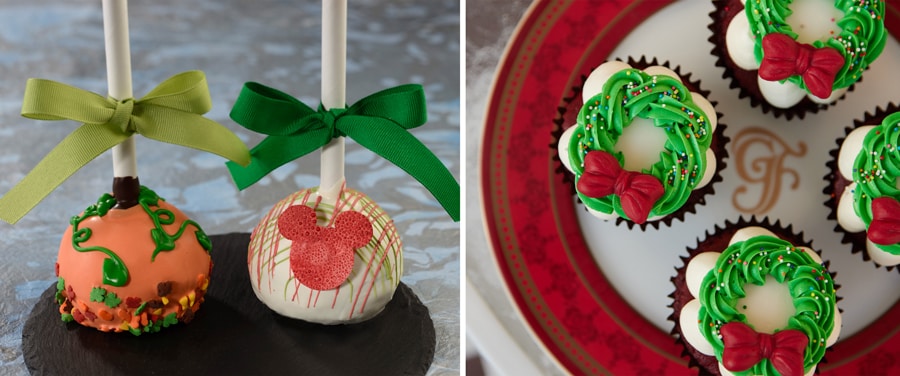 All of the Disney parks bring in special holiday treats during Christmas time, but did you know that each and every Disney Vacation Club resort has their own exclusive holiday menus as well? You can find extra treats and drinks at the resorts that are not available in any of the parks. Some of the resorts even change up their restaurant menus entirely so that the meals purchased during the holidays are different than any other time of the year. The exclusive holiday food offerings are just another great reason to stay on property during the holiday season.
Animal Kingdom's Tree of Awakening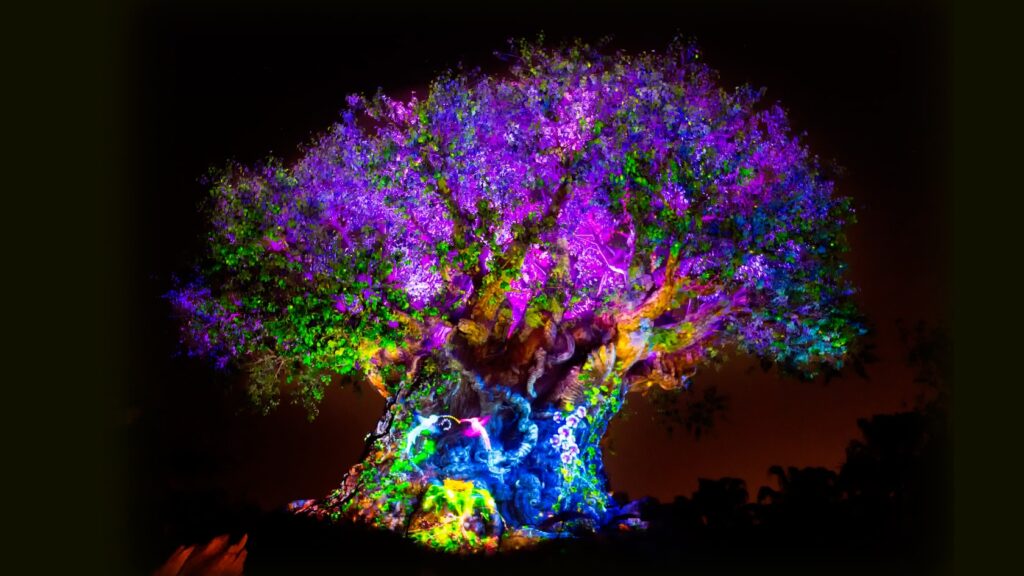 Disney's Animal Kingdom is often overlooked, especially during the holidays. This park may not seem like the most festive of the bunch, but one of the highlights of Animal Kingdom is illuminated at night. The Tree of Awakening has a special holiday edition that comes to life after dark with special holiday magic. It is definitely a highlight of the holidays in Walt Disney World and everyone should see it at least once.
Holiday Overlays for Rides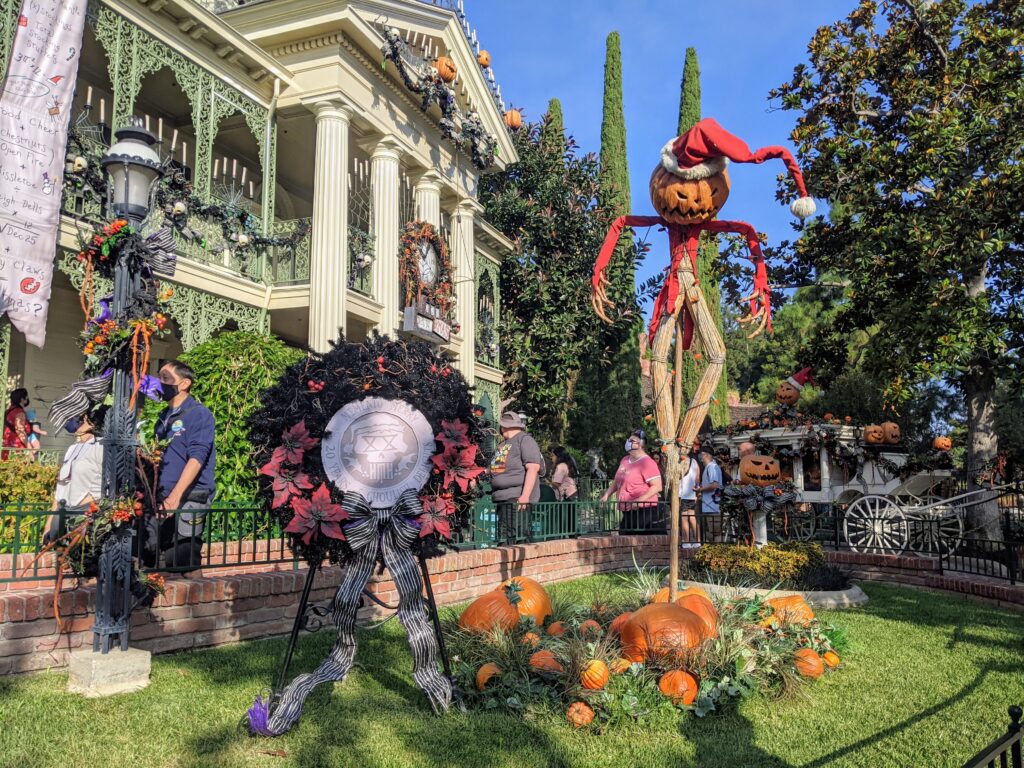 Holiday overlays for rides is a fun change in the Disney parks that can be so much fun. The overlays are extremely extensive and create the feeling that you're enjoying a completely new attraction. The main holiday overlay in Walt Disney World can be found in Magic Kingdom. The Jungle Cruise gets its holiday makeover into the Jingle Cruise. In Disneyland the Haunted Mansion receives its Nightmare Before Christmas makeover before Halloween and it stays with its holiday theming until January.
Bonus Tips!
In case you are looking for extra holiday magic during your time in the Disney parks, here are some extra bonus tips to keep in mind.
Merry Menagerie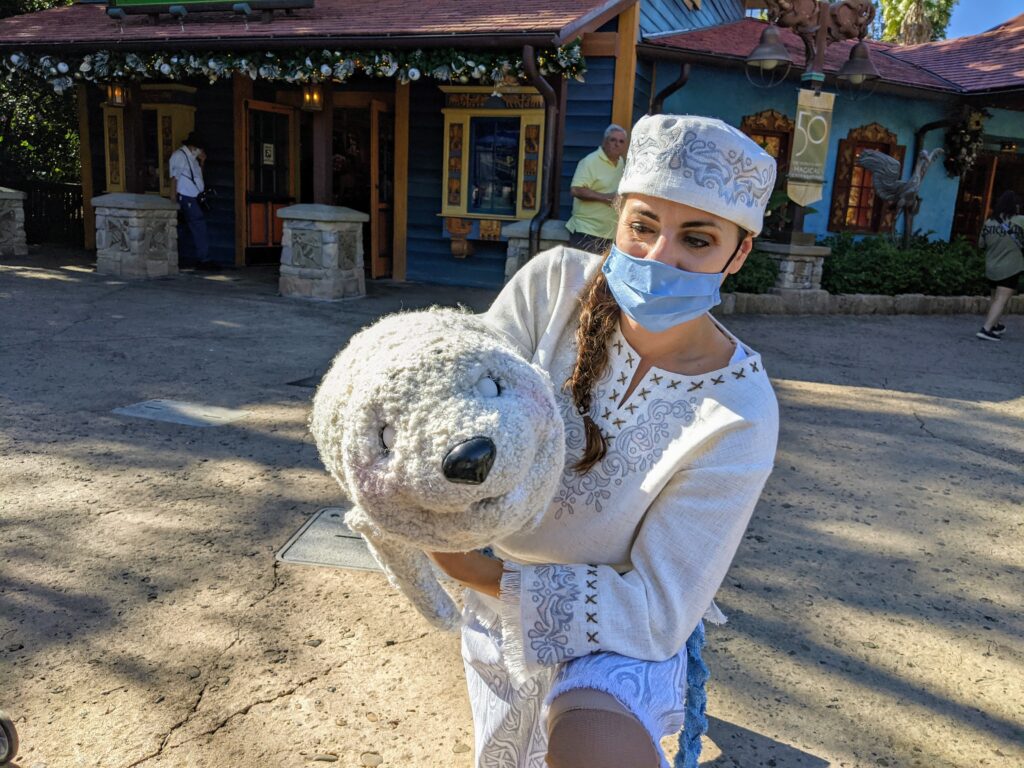 Another instance where Animal Kingdom offers some incredible holiday magic is with the Merry Menagerie. This adorable puppet show is incredibly interactive and makes you feel like you have been transported to a winter wonderland. This is a great way to engage young kids in the holiday magic, maybe while you wait for the Tree of Awakening holiday show.
Santa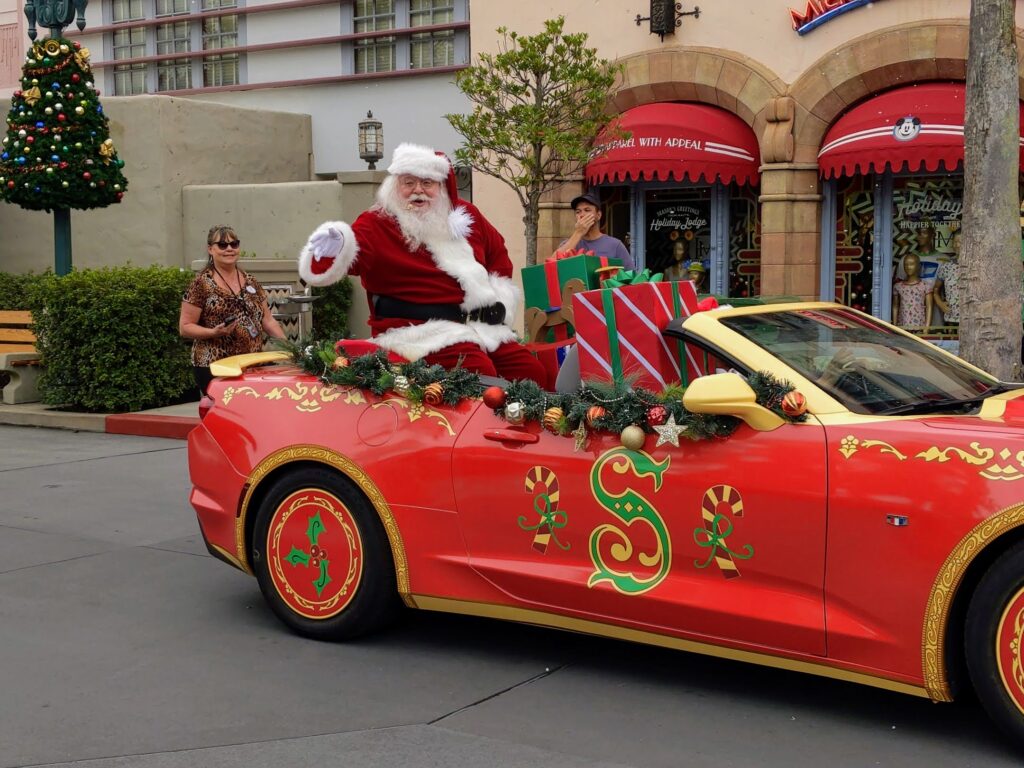 There are a few different places that you can spot Santa in the parks, but the most consistent place to see Santa is in Disney's Hollywood Studios. Here guests can spot Santa sitting in his fancy car waving to guests during a holiday cavalcade.
Snow
The snow that Disney projects at various points during the holidays adds an amazing amount of magic to the holiday experience, especially given the tropical weather in Florida. We do have one major tip for this bit of magic though.
Do not try to eat the snow. It is not snow, it is soap and you will regret it immediately.
Happy Holidays!
Did you learn something new about holidays in the Disney parks? Do you have your own secrets about Christmas in Disney? Let us know in the comments below! And as always, stay tuned to the DVC Shop blog to get all the latest news and updates for Disney parks and Disney Vacation Club resorts.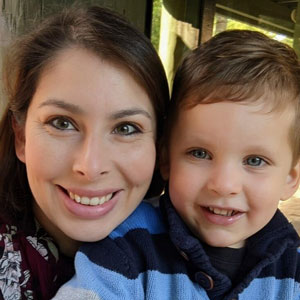 Written by
Rachel Van Norman
Contributing Writer
Rachel fell deeply in love with all things Disney as a little girl. Now as a wife and a mother herself, she shares this Disney obsession with her son and everyone around her. From her love of princesses to eating all the Disney food, Rachel spends her time radiating Disney magic and keeping everyone up to date on Disney news.