One of my favorite ways to feel the magic of Disney World is to enjoy a character dining experience! There is nothing better then pouring syrup all over your Mickey Waffles while the big Mouse himself comes over to greet your table and wish you a happy meal. There are so many character dinning experiences to choose from and they are all uniquely amazing! Here are the 5 best character dinning experiences at Disney World!
Chef Mickey's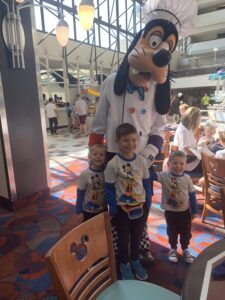 Chef Mickey's is by far one of the best character dining experiences at Disney World! Chef Mickey's is located in Disney's Contemporary Resort, across from Magic Kingdom park. Chef Mickey's is available for breakfast 7:30-12:30pm or dinner 5-9:30pm. Breakfast and dinner for children is $35, and for adults for both meals it is $59.99. And extra special treat about dining at Chef Mickey's is the location! You can take the Monorail from Magic Kingdom to and from Chef Mickey's, which makes for a convenient location if you are visiting Magic Kingdom that day.
You are sure not to leave hungry with it being all you can eat and a family style meal! Each table receives a special autographed keepsake, and during your dining experience you will have appearances by your favorite Disney characters. Mickey Mouse, Minnie Mouse, Donald Duck, Pluto, Daisy and Goofy will make their way around spreading the magic as they go. Advance reservations are encouraged.
Story Book Dining At Artist Point With Snow White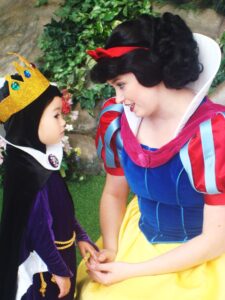 Heigh-ho, heigh-ho, it's off to dinner we go! Located in Disney's Wilderness Lodge is Story Book at Artist Point with Snow White. You will have a dinner the whole family will enjoy while seeing appearances from Disney's characters of the beloved Snow White and the Seven Dwarfs. Just don't let sneezy close to the pepper shaker! You will enter the Enchanted Forest in a rustic setting while the sounds of delight bring the storybook fantasy to a reality.
Be on the look out for Snow White, Dopey, Grumpy and even the Queen as they make their way through the enchanted forest! The dinner will consist of individual entrees and shared starters and desserts. Be sure to try the "Poison" apple for dessert, a dark chocolate apple-mouse, or a fairy-tale Gooseberry tart, and Miner's treasures. And if you can't choose no worries, you get one of each!
Garden Grille Restaurant
Located in Epcot's World Nature, Garden Grille Restaurant revolves as you eat showing you views of Living with the Land. Your favorite characters; Chip n' Dale, Pluto and Mickey Mouse will come greet your table for some extra fun. Currently, only lunch and dinner is being offered at Garden Grille Restaurant. You do need a park reservation for Epcot the day of your dining experience and children cost $35 and adults $59.99. You will enjoy farm fresh food with a view of rainforest, farmhouse, thunderstorm, sandstorm and prairie while enjoying your family style meal! To add even more magic your veggies are grown in Disney's Living with the Land greenhouse!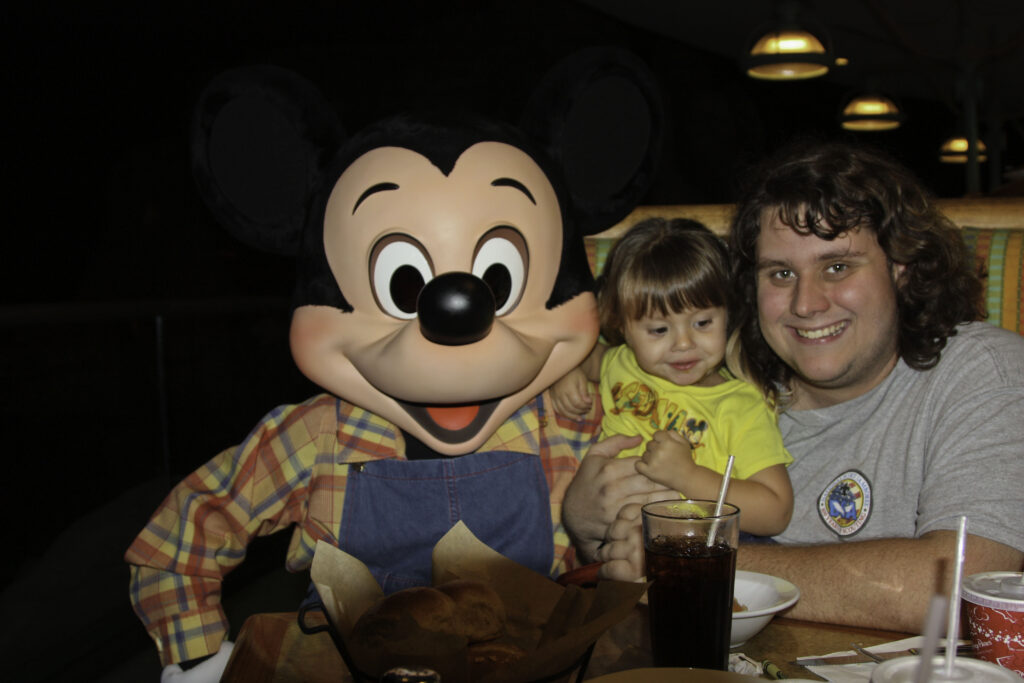 Wonderland Tea Party At 1900 Park Fare
Head over to the Grand Floridian Resort & Spa to enjoy one of the most whimsical character dining; Wonderland Tea Party! You will join in a celebration which includes craft time cupcakes and memories which is geared for kids ages 4-12. In the afternoon your partygoers can enjoy an hour long "unbirthday party!" The guests of honor will enjoy some tea that tastes an awful lot like apple juice, decorate cupcakes and make a take home craft, and don't forget a special photo with the Alice and Wonderland hosts. Currently this character dining is not available, but we are hopeful it will return soon!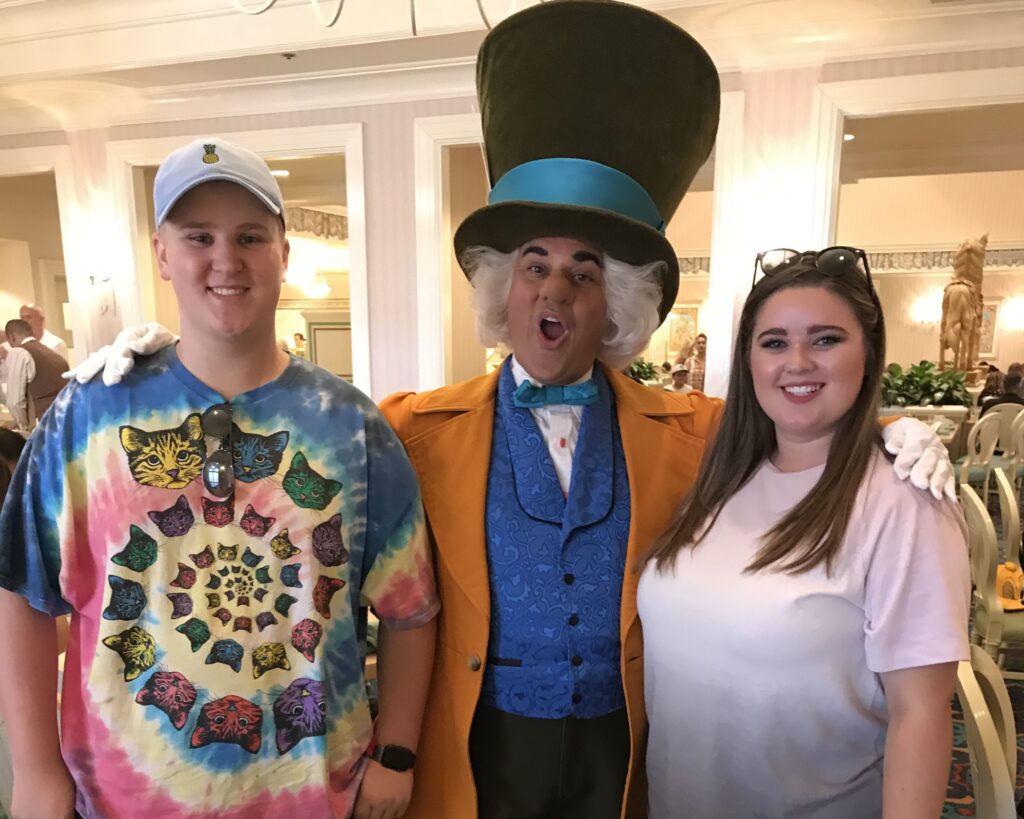 Hollywood & Vine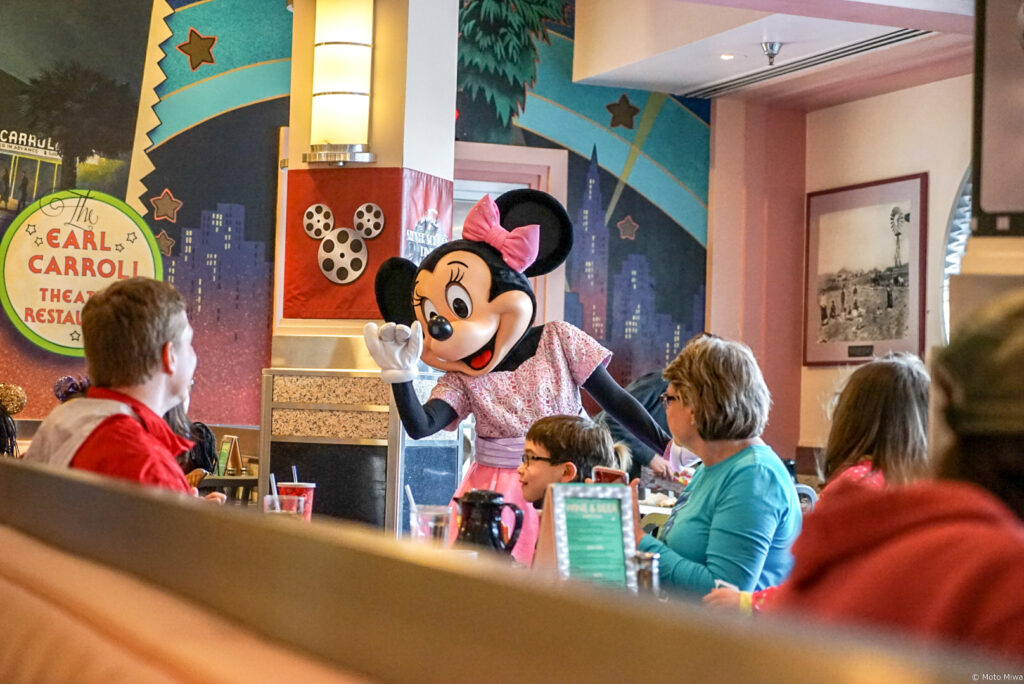 Located in Echo Lake in Hollywood Studios, Hollywood & Vine is a great character dining experience for your younger Disney Junior fans! You need to have a park reservation for Hollywood Studios the day of  your reservation at Hollywood & Vine. For breakfast, you can enjoy the characters from Disney Junior. For lunch and dinner, Minnie and friends will entertain you while you dine, and they will be perfectly dressed for each season! Be sure to check when you make your reservations what characters will be available for lunch and dinner, as they change day to day! For children meals cost $35, and adults $59.99. Lunch and dinner offers you the choice of shared starters and individual plates and desserts.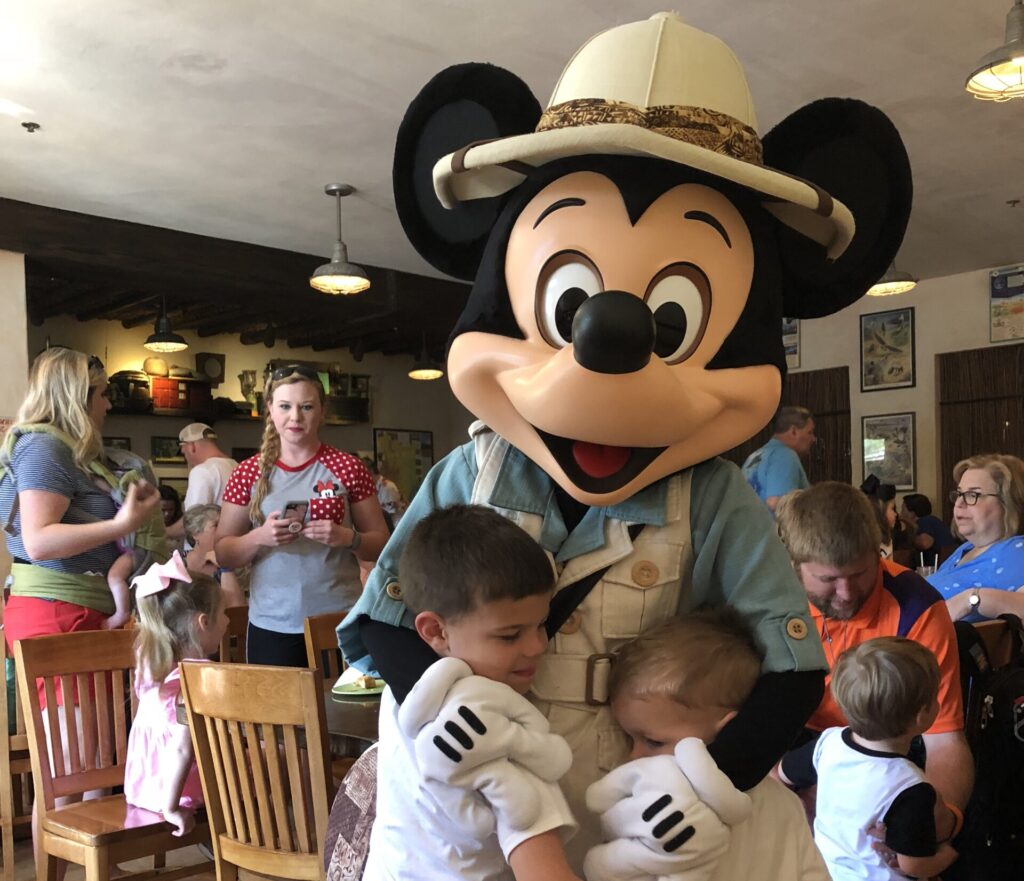 Character dining is a sure way to add some magic to your dining experience at Disney World! Pick one with your favorite characters at your favorite resort or park. Everything will taste that much better after a big hug from Mickey Mouse and other favorite characters!
Written by
Erin Bonsall
Contributing Writer
Erin is mom of 4 little boys and a pre-school teacher, from outside of Charlotte, NC. She remembers one magical Disney trip at a young age, but having children made her want to bring her own kids to the happiest place on earth! One trip 7 years ago started a love for everything Disney! Now her family visits Disney World as much as possible and it is their favorite place to make magical memories!