Splash Mountain first opened in 1989 at Disneyland, and was added to Magic Kingdom at Walt Disney World just two years later. Splash Mountain became an instant classic and was loved by Disney fans throughout the world. So, what is the history behind this iconic flume-style ride? And how did it become so famous?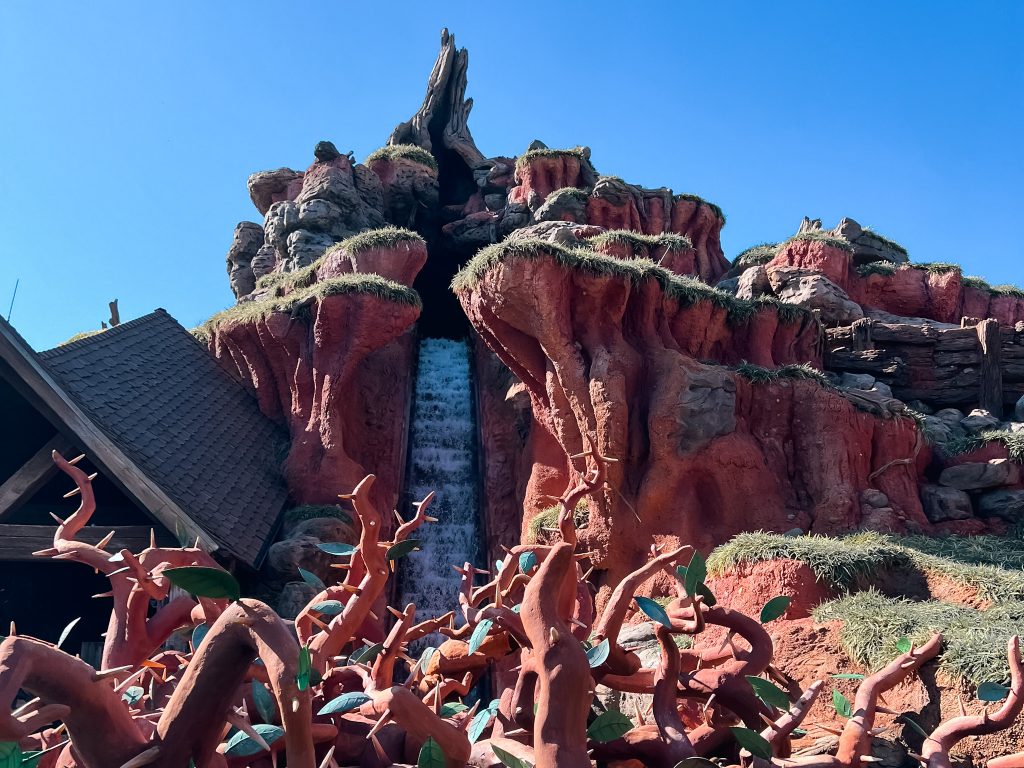 The Imagineering And Planning
Splash Mountain was an idea that came to Imagineer Tony Baxter. The attraction was needed to fill the "Bear Country" area of Disneyland, which didn't attract many guests at the time. Previously, its only attraction was The Country Bear Jamboree. With the poor attendance of the America Sings attraction, many audio-animatronics were about to be available for use. Thus, the idea of a flume-style ride which incorporated these animatronics came into plan. It was ultimately decided to theme the ride after the various stories to exist within Song Of The South, and its music. The Imagineers had been encouraged to create a log flume ride, and it was their goal to create one with a setting that made sense within the context of a log flume. Thus, a wild ride through the briar patch made for the perfect setting.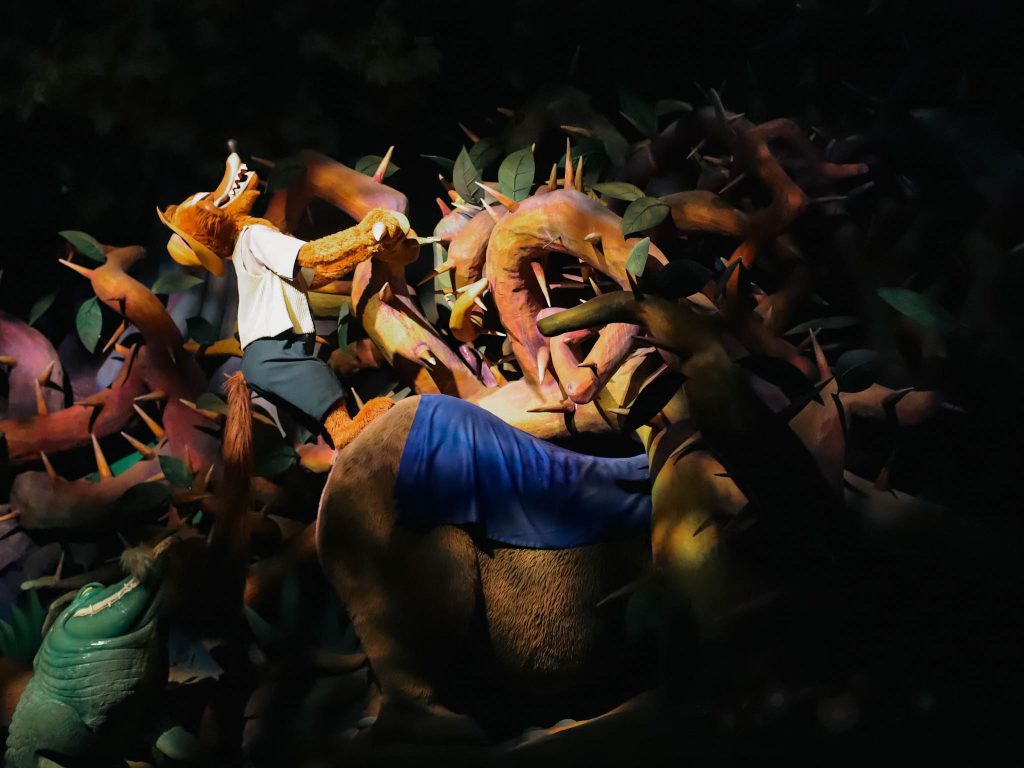 The ride follows the adventures of Br'er Rabbit and his journey to leave the Briar Patch. He is chased by the sinister Br'er Fox and Br'er Bear and is on a journey to find himself. After several drops, a trip to The Laughing Place, and a 5-story drop over the falls, Br'er Rabbit eventually finds himself back home with a newfound appreciation for it. The story for this attraction is simple and charming, and is beloved by many for its storytelling abilities and enchanting scenery.
Plans for Splash Mountain were announced in 1987, America Sings closed the following year, and Splash Mountain quickly became one of Disney's most expensive projects. Splash Mountain went on to open in Disneyland in 1989, Disney World in 1991, and Tokyo Disneyland just one day after Disney World.
Renovation History
Unlike many other Disney attractions, Splash Mountain has never seen a major renovation. The biggest change that Splash Mountain has seen during its lifetime was the addition of lap bars in 2011. Prior to this change, there were no restraints in place on the attraction.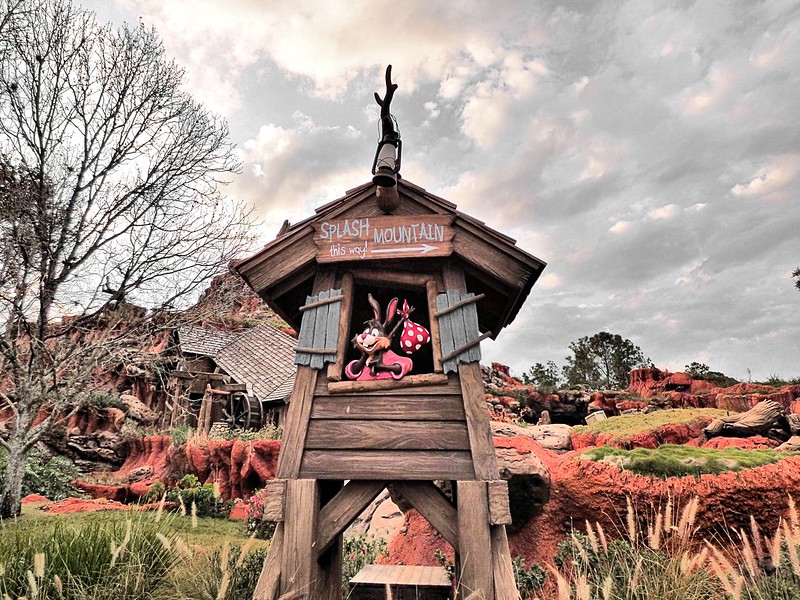 In 2018, the attraction gained a sponsorship from Ziploc, which brought new signage to the queue area and custom plastic bags in which to place belongings during the ride.
The Future Of The Attraction
While Splash Mountain had a good run, in 2020 Disney Imagineers felt that the ride was ready to be re-themed. In 2020, it was announced that ride's Song of The South theming, a film that has been long considered problematic, would be removed and replaced the 2009 animated film: The Princess and The Frog. Splash Mountain as we know it today will close on January 23, 2023 and the new version is expected to open in late 2024!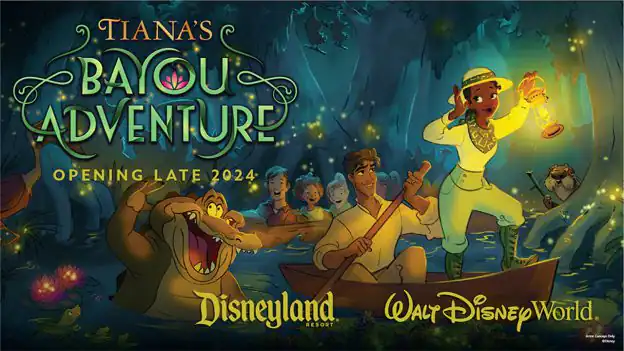 Over the last several months more details of the ride's renovation have been revealed including the new ride name: Tiana's Bayou Adventure. It has been confirmed that the original cast will be reprising their roles for the new attraction, and that the ride is expected to open in late 2024. Splash Mountain's official closing date is January 23rd, 2023 so if you haven't experienced Splash Mountain you have a very limited time to do so before it is gone.
Splash Mountain has become a favorite attraction of many throughout the years due to its charming characters, classic tunes, and thrilling drops. Splash Mountain has been praised for its storytelling through the use of audio-animatronics, scenery, and songs. Why do you love Splash Mountain? Are you looking forward to the new attraction? Let us know your opinions in the comments below!
Written by
Megan Woodard
Contributing Writer
Megan was born into a Disney family. Her first trip to Disney World was when she was only 18 months old. Now as an adult, Megan loves to share the magic of Disney with her two toddlers. Keeping up with Disney news and Disney World knowledge is a fun hobby for Megan. Disney World is her favorite place to be and continuously brings back her childhood joy.