It's been a long time coming, but Splash Mountain is finally closing its doors for good. The iconic Magic Kingdom attraction will shutter on January 23rd, 2023 to make way for Tiana's Bayou Adventure, a new ride based on the popular Disney film The Princess and the Frog. This announcement has split many Disney fans between heartbreak for losing a classic Disney attraction and excitement for a fresh look and story coming to Magic Kingdom's water ride. The good news is, there's still plenty of time to experience the attraction before it closes forever.
Thrilling Guests Since 1992
Splash Mountain is an iconic Magic Kingdom attraction that has been thrilling guests since 1992. It's Splash Mountain's classic flume track, audio animatronics, and of course the "Zip-a-Dee-Doo-Dah" soundtrack all make Splash Mountain a must ride for all Disney fans. The popular log flume attraction takes guests on a journey through some of Splash Mountain's most famous scenes, including Briar Patch and Splashdown. With Splash Mountain closing its doors, fans are already taking to social media to reminisce about the beloved Magic Kingdom ride with pictures and stories.
Tiana's Bayou Adventure
The exciting news for Magic Kingdom fans is that Splash Mountain will be replaced by Tiana's Bayou Adventure. Guests will be able to join Princess Tiana and Prince Naveen on a thrilling journey through the bayou of Louisiana, set to the classic songs from The Princess and the Frog. It looks like this new ride will feature a completely new theme, some groundbreaking technology, and will undoubtedly feature excellent story-telling as well, with exact details about the attraction being scarce until Disney releases further information.
One Last Chance To Ride!
January 23rd is fast approaching and Splash Mountain will be closing its doors for good. For all the Splash Mountain fans out there, you have until then to experience this Magic Kingdom classic one last time before it's gone forever. With Tiana's Bayou Adventure being on the horizon, there's a lot to look forward to for Magic Kingdom fans.
So if you're a Splash Mountain fan, don't miss out on your chance to say goodbye before the ride is gone forever. Splash Mountain will close its doors for good on January 23rd, 2023 – make sure to get those last rides in! What are your thoughts on this news? Are you sad to see a bit of Disney history done away with? Are you excited to see what's in store for Tiana's Bayou Adventure? Let us know in the comments below!
If you're looking to get one more Disney trip in before this iconic attraction goes away, DVC Shop has a wide selection of confirmed reservations, and you can submit a request for your own custom rental booking as well. There's never been a better time to sneak in one more Disney trip if you're a big Splash Mountain fan.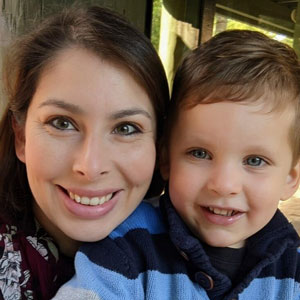 Written by
Rachel Van Norman
Contributing Writer
Rachel fell deeply in love with all things Disney as a little girl. Now as a wife and a mother herself, she shares this Disney obsession with her son and everyone around her. From her love of princesses to eating all the Disney food, Rachel spends her time radiating Disney magic and keeping everyone up to date on Disney news.