Though some might not have guessed, Disney World has long been a popular romantic vacation destination. Each year Disney World hosts well over 1,000 weddings, thousands more honeymoons, and countless anniversary celebrations. Couples are drawn to the resorts, theme parks, and magical extras for their romantic occasions–including date nights.
We have some tips and suggestions to help you plan your next date night at Magic Kingdom!
Schedule An Advance Dining Reservation
While Magic Kingdom can seem heavy on the quick service restaurants, there are a few underrated table service gems that are perfect for a date night meal:
Jungle Navigation Co. LTD Skipper Canteen: For couples that appreciate a good pun, try Skipper Canteen for the fun theming and adventurous menu. 
Be Our Guest Restaurant: The fairytale setting of this popular restaurant is perfect for a date night. You can enjoy your French-inspired prix fixe meal in the opulent Grand Ballroom, or perhaps the dark and mysterious West Wing! 
The Plaza Restaurant: While the menu here is not incredibly daring, the dining room can provide an intimate, vintage setting to enjoy your meal. The windows also have views of the Hub in front of Cinderella Castle, perfect for people watching.
Make sure to schedule an advance dining reservation for your date night dinner. Don't let a full walk-up list derail your romantic evening!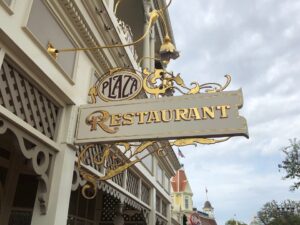 Plan A Special Activity
Though your evening may include some of the attractions throughout Magic Kingdom, don't miss out on the other offerings available in the park! Experiencing a special activity together can add a fun and romantic element to your evening:
Book a Capture Your Moment Photo Session and take some photos around the park together.

Sit at the tables outside Casey's Corner and listen to the Casey's Corner Pianist play some familiar favorites.

Go for a ride down Main Street U.S.A. on a classic turn-of-the-century Main Street vehicle. 

Catch an entertaining Dapper Dans performance.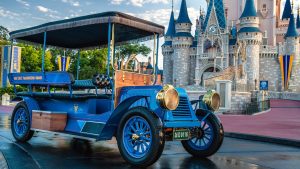 Shop For A Special Souvenir
To commemorate your special date, go shopping together for a memento:
Have a special photo etched into crystal at the Crystal Arts shop on Main Street U.S.A. 

Find a special Christmas tree ornament at Ye Olde Christmas Shoppe in Liberty Square and have it personalized with a special message or date.

Buy a photo frame at the Emporium to hold a special picture from your romantic day together.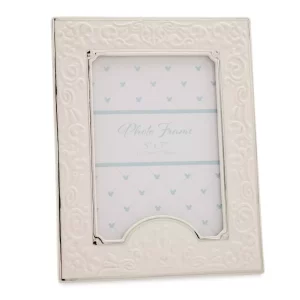 Watch The Fireworks
To end your date night, make sure to stay to watch the Happily Ever After fireworks spectacular. There are a number of viewing locations inside the park that are perfect for enjoying the show together, such as in the castle hub, Main Street train station, behind the castle in the center of Fantasyland, or near the TRON plaza.
For an extra-special fireworks viewing experience, splurge on a Magic Kingdom Fireworks Dessert Party. This experience includes a selection of desserts and drinks in Tomorrowland Terrace, as well as reserved seating for the fireworks (in Tomorrowland Terrace or the Plaza Garden, depending on which party you book).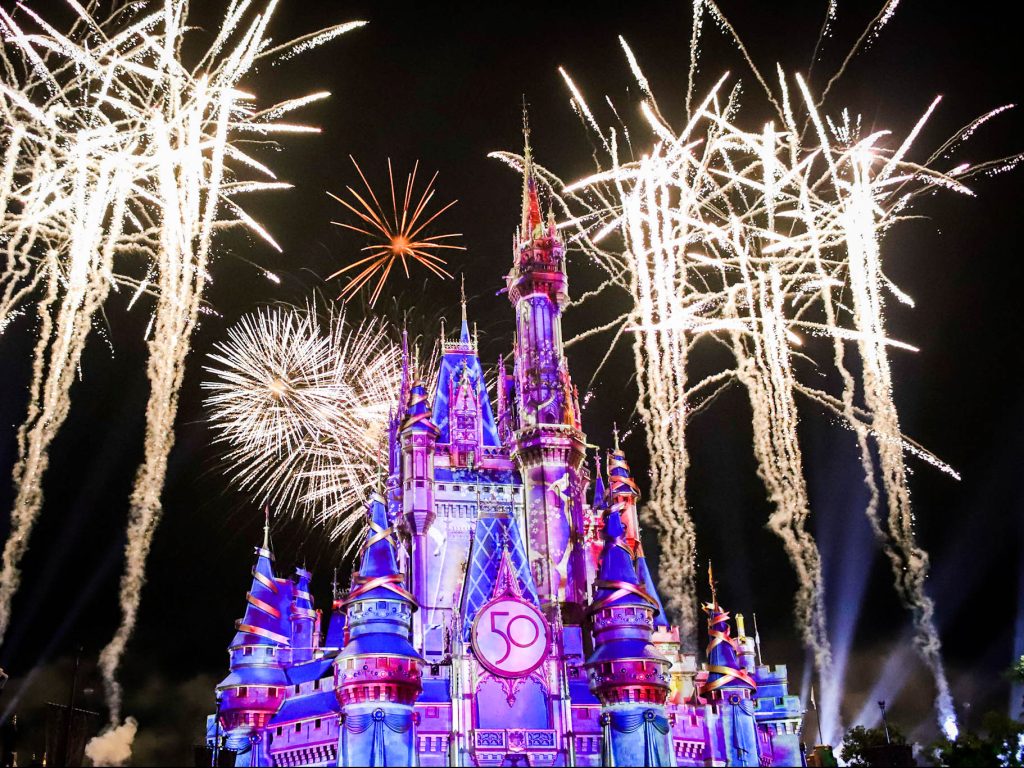 Do you have any Magic Kingdom date night recommendations? Tell us in the comments!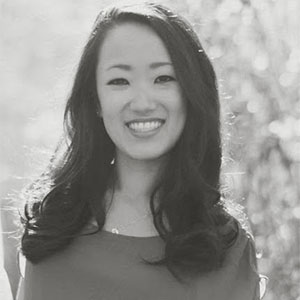 Written by
Leia Cullen
Leia is a proud mom of two boys. She has been in love with Disneyland and Disney World since her first visit to the parks many years ago, and she continues to relive the magic now with her family. She is passionate about creating helpful content that shares news or information about all things Disney, in the hopes it helps others create their own magical moments.