Get ready to capture some magical moments at Walt Disney World Resort! Did you know you can book a personalized 20-minute photo session, where our photographers will snap pictures of you and your loved ones throughout the Walt Disney World theme parks? This service, which is called "Capture Your Moment", allows you to get plenty of stunning photos of everyone in your party, and preserve some unforgettable memories that will last a lifetime!
In this article, we'll be exploring the Capture Your Moment service in depth covering everything you need to know about it including it's price, where it's offered, and much more. Let's dive right in!
What Is Capture Your Moment?
Capture Your Magic gives you the opportunity to reserve a 20-minute slot and have one of Disney's talented PhotoPass photographers. You'll be taken to 2 to 3 different locations within the park you reserved, and will be guided by the photographer to get much higher quality shots than the normal cell phone variety of photos.
Capture Your Moment sessions are available at all four theme parks:
Magic Kingdom: Main Street, U.S.A. & Cinderella Castle -or- Fantasyland & Beyond
EPCOT: World Showcase & more
Hollywood Studios: Hollywood Boulevard, Echo Lake, Sunset Boulevard & more
Animal Kingdom: The iconic Tree of Life & more
If you're looking for more time and photo options, consider booking two sessions back-to-back for a total of 40 minutes with your photographer and the opportunity to visit additional photo locations.
This is the perfect way to remember your special day, such as:
Engagement
Honeymoon
Anniversary
Child's Birth or Adoption
Birthday
First Walt Disney World Visit
Family Reunion
Family Portraits
Graduation
And more!
Please keep in mind that valid theme park admission and park reservations are required and not included in the session price.
How To Book
You can begin making Capture Your Moment reservations up to 60 days in advance, and reservations can be made on the Disney World website. Also, in-person reservations can be made by going to one of the following locations, depending on which park you are visiting:
Magic Kingdom: Tony's Town Square Theater
EPCOT: American Adventure Pavilion
Hollywood Studios: Sid Cahuenga's One-of-a-Kind
Animal Kingdom: Island Mercantile
You'll be required to check-in for your appointment at the locations mentioned above about 10 minutes before your scheduled time.
Capture Your Moment Price
The price for the photoshoot itself is currently $99 for each 20-minute session. Keep in mind, this only pays for the photoshoot itself, and does not include the price of downloading and saving the photos.
It's recommended to pair the Capture Your Moment service with the Memory Maker package, which will allow you download and save an unlimited number of photos for one set price. One day prices for the Memory Maker package costs $69, while a package that spans your entire vacation can be as low as $169 if purchased prior to the beginning of your vacation.
All in all, it will cost you the $99 for the photoshoot plus at least $69 for a grand total of $168 to be able to download and save as many photos as you like from your photoshoot.
Important Considerations
Photoshoots are only available during regular park hours, so make sure to plan accordingly
No gratuity is required
Up to 8 guests can be accommodated for each photoshoot
Payment is due in full at the time of booking your photoshoot
Cancellation can be made up to 24 hours prior to your scheduled time
If a guest doesn't show, or cancels within 24 hours of their appointment time, they will be charged the full price of their photoshoot
All clothing and handheld items must comply with Walt Disney World's rules
Wedding attire is not permitted
Guests under 14 years old must be accompanied by an adult that is 18 years or older
Valid park admission and Park Pass Reservations are required
Not all locations are available at all times due to weather conditions or park operations
So don't hesitate any longer, book your Capture Your Moment session and create unforgettable memories that will last a lifetime!
As always, stay tuned to the DVC Shop blog to get all the latest developments from inside the Disney parks and the best information to make your next Disney vacation the most magical one yet!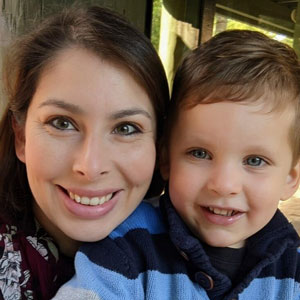 Written by
Rachel Van Norman
Contributing Writer
Rachel fell deeply in love with all things Disney as a little girl. Now as a wife and a mother herself, she shares this Disney obsession with her son and everyone around her. From her love of princesses to eating all the Disney food, Rachel spends her time radiating Disney magic and keeping everyone up to date on Disney news.