A honeymoon is the most important and the first trip as a married couple you both will take. Honeymooning at Disney World and at a Disney resort can make your honeymoon that more special and magical. A Disney honeymoon guarantees a fairy-tale getaway with enchanting accommodations and award winning restaurants! We have listed the best and most romantic resorts to make your dream destination come to life.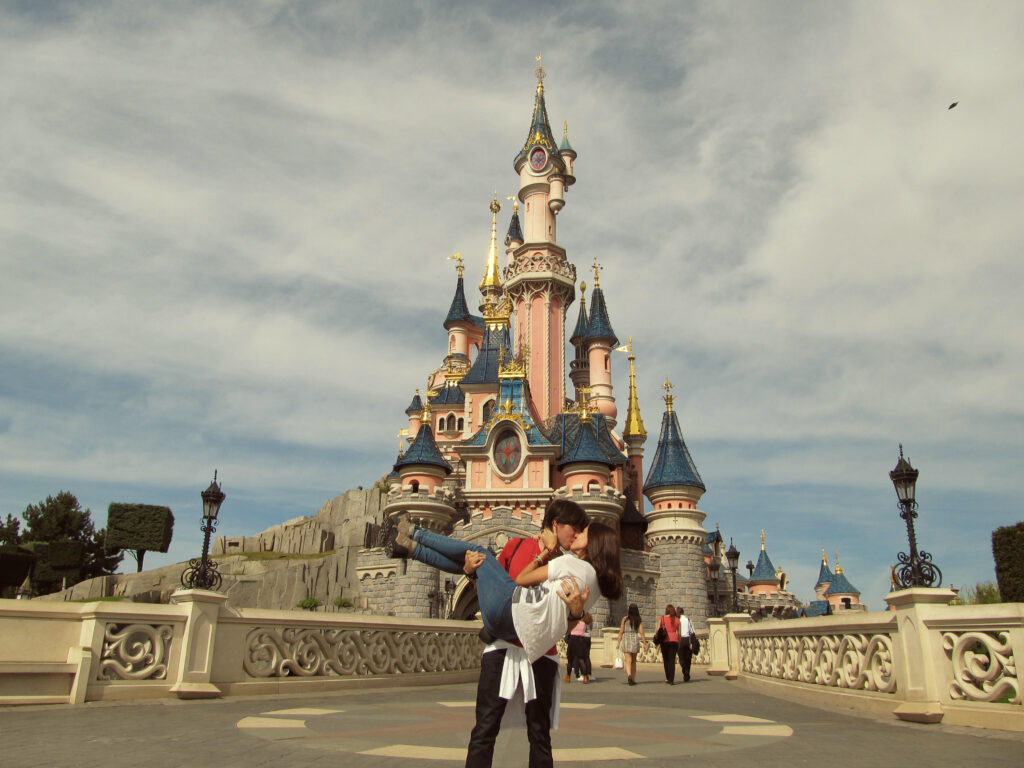 Disney's Grand Floridian Resort & Spa
Disney's Grand Floridian Resort & Spa is a great choice to spend your honeymoon. It is a luxurious getaway for couples and this amazing resort truly stands out! The Grand Floridian has a Victorian elegance with a modern sophistication where you can relax outdoors or unwind with a couples massage. It is a perfect place to watch the nighttime fireworks from Magic Kingdom which is only a walk away on the new scenic walkway!
The Grand Floridian offers exquisite dinning options to enjoy romantic meals togethers. You can start your day at Gasparilla Island Grill and enjoy some delicious Mickey waffles or a breakfast platter. Catch lunch at the casual dining option; Grand Floridian Cafe, and save the best for last and delight in dinner at Narcoossee's and enjoy an evening cocktail at the Enchanted Rose. If fun is what you are seeking you can enjoy a 181 foot waterslide at the Beach Pool! You can rent a private cabaña for you and your other half for added luxury during your honeymoon.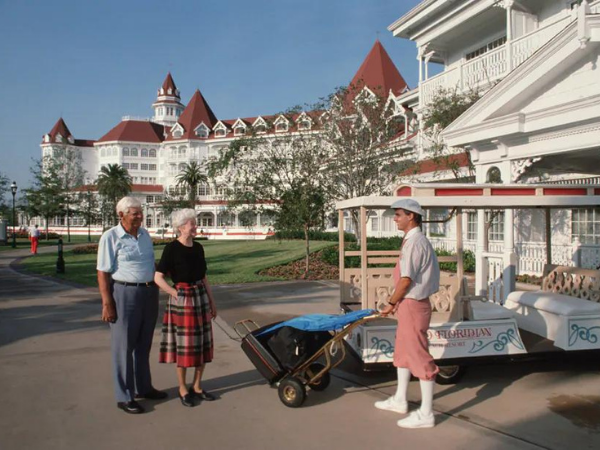 Disney's Riviera Resort
At the Riviera Resort romance awaits you! This resort aspires to capture the essence and the magic of Europe, which it fully does. Once you arrive you will be welcomed by lining palm trees along the boulevard, and from there you will be amazed by the grand archways, towers and terraces. It is truly an elegant resort! For your romantic honeymoon you can book a one bedroom villa that includes a bubble-jet-bathtub and a separate bedroom for privacy.
One of the best perks about staying at the Riviera Resort is being a short stroll from the Disney Skyline transportation. You can cruise all around Disney World high above riding in aerial gondolas and it connects you to Hollywood Studios, Epcot, and more Disney resorts; Art of Animation Resort, Caribbean Beach Resort, and Pop Century Resort. It is truly a fun filled experience staying at the Riviera Resort for your special getaway!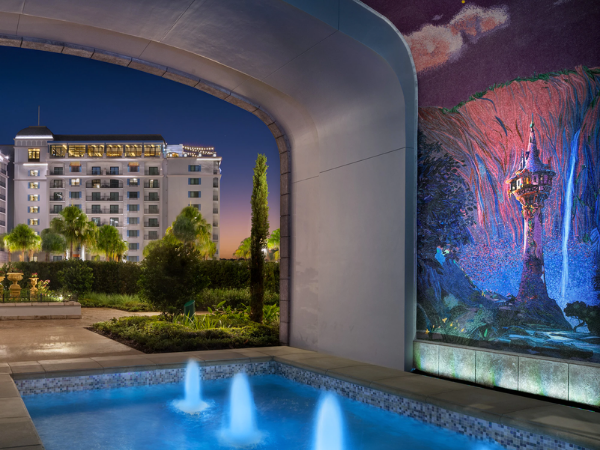 Disney's Coronado Springs Resort
The Coronado Springs Resort is truly for honeymooners as you are swept away into a romantic paradise! If beautiful views is something you and your significant one enjoys, you will particularly will be enchanted by the magnificent view of the hotel at night because of its dramatic lighting. Besides gorgeous views the Coronado Springs Resort also has several amenities located at Lake Villa which offers recreation and relaxation. There is a fire pit to enjoy your evening cocktails as the sun is setting.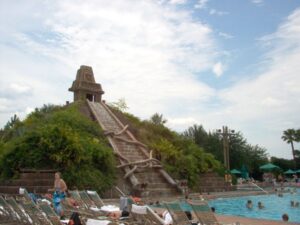 And if fun is what you are after this hotel also has a fun and daring waterslide at its resort's Dig Site Pool. There you can also relax in one of the largest hot tubs that can fit up to 22 people! Don't forget about the amazing restaurants this resort has to offer! Enjoy a Spanish inspired cuisine from Toledo's, with spectacular views on this rooftop restaurant!
Disney's Port Orleans Resort Riverside 
Last, but certainly not least, for your special honeymoon there is the Port Orleans Resort Riverside. This gorgeous resort evokes the romance of rural Louisiana. The newly refurbished rooms in the resort have regal touches that let you see out to courtyards, gardens and woods. At the Port Orleans you can enjoy southern comfort at the charming restaurants and bars. Be sure to stop at River Roost, a welcoming watering hole that offers beer. With just a short water taxi you can enjoy the restaurants and amenities at Resort French Quarter and Disney Springs.
If romance if what you are after enjoy a horse drawn carriage ride as you enjoy a 25 minute ride along the Sassagoula River. It costs $55 and reservations must be made in advance. You can also enjoy a movie under the stars on select nights. Over the campfire enjoy roasted marshmallows at the de'Bayou! The Port Orleans Resort is also a dog friendly resort, so if you are wanting to bring your best friend on your romantic getaway they are more than welcome!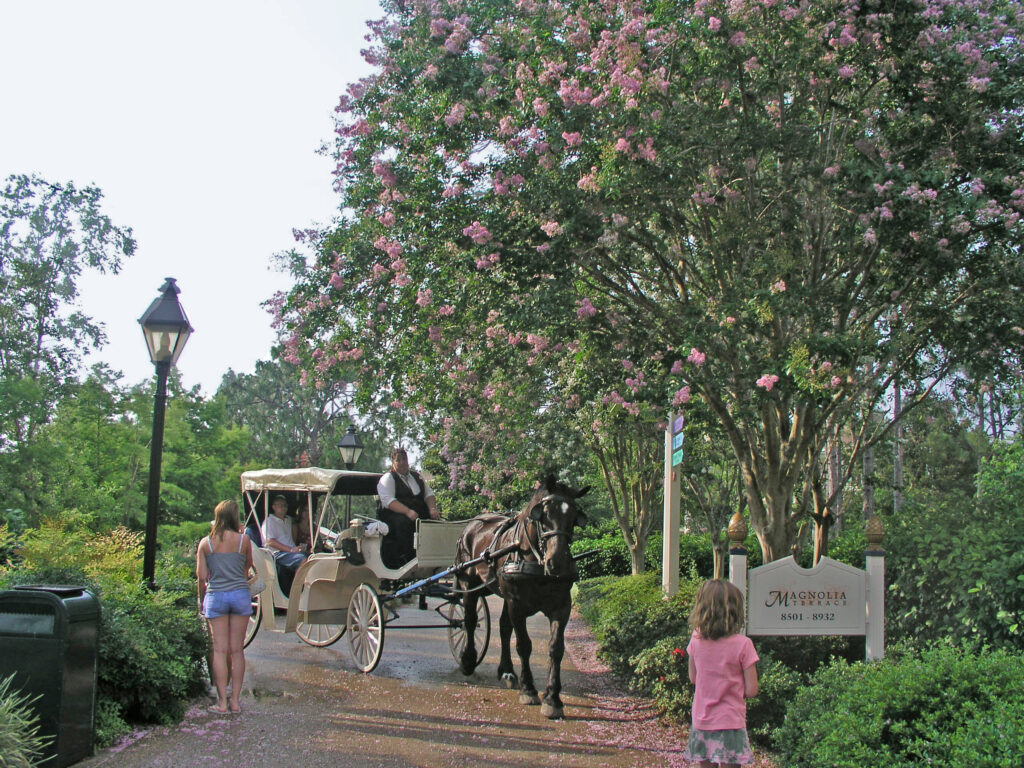 Whatever resort you and your significant other is booking for your honeymoon, you are sure to have a romantic and magical getaway you will never forget! From luxurious hotels with romantic vibes, delicious meals and specialty cocktails, or fun and exciting amenities, your first days as a married couple will be filled with adventure and relaxation!
Find out how DVCShop Rentals can help you plan your Disney World honeymoon. Happy booking!
Featured photo: Disney.
Written by
Erin Bonsall
Contributing Writer
Erin is mom of 4 little boys and a pre-school teacher, from outside of Charlotte, NC. She remembers one magical Disney trip at a young age, but having children made her want to bring her own kids to the happiest place on earth! One trip 7 years ago started a love for everything Disney! Now her family visits Disney World as much as possible and it is their favorite place to make magical memories!