Walt Disney World and Disneyland both have original attractions that are still available to experience today. Some of these attractions are exclusive to these parks and cannot be found anywhere else. Here are some original Disney rides that are exclusive to one Disney Park.
Mr. Toad's Wild Ride at Disneyland
This Disneyland attraction is a fan favorite, and was an opening day attraction. This attraction previously had a clone at Walt Disney World until it was closed to make way for The Many Adventures of Winnie The Pooh. Since the closure of the Walt Disney World location, Disneyland is now the only Disney park where you can experience Mr. Toad's Wild Ride. This classic dark ride takes you through an English manor in an open-air buggy as you wreak havoc throughout the home and try to escape without consequence. This ride is based on the classic Disney film "The Adventures of Ichabod and Mr. Toad" and is available to guests of all ages and heights.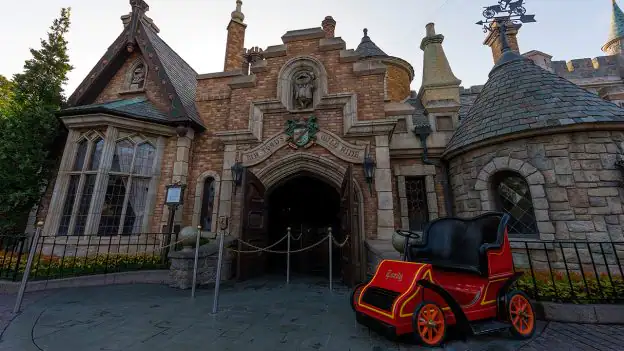 Country Bear Jamboree at Walt Disney World
This animatronic musical jamboree was an idea that Walt Disney had himself for a ski resort attraction. After Walt's death, his imagineers brought his vision to life at Walt Disney World's Magic Kingdom. Country Bear Jamboree was an opening day attraction that still entertains visitors today. This show is funny, charming, and one of the last attractions to have ever been developed by Walt Disney himself. It's home in Walt Disney World is a must-see.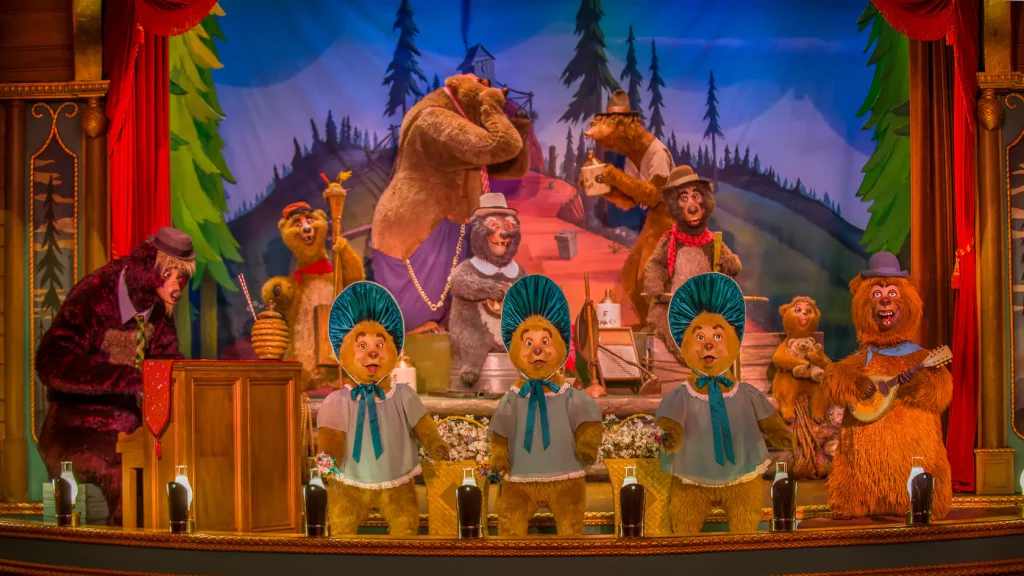 Casey Jr. Circus Train at Disneyland
This train ride is inspired by Dumbo and takes guests through scenes from beloved Disney animated films. This train is perfect for small kids and adults as well. Casey Jr. Circus Train is lined with miniature scenes from movies like Frozen, Peter Pan, The Little Mermaid, Alice in Wonderland, Cinderella, and more. This ride is suitable for guests of all ages!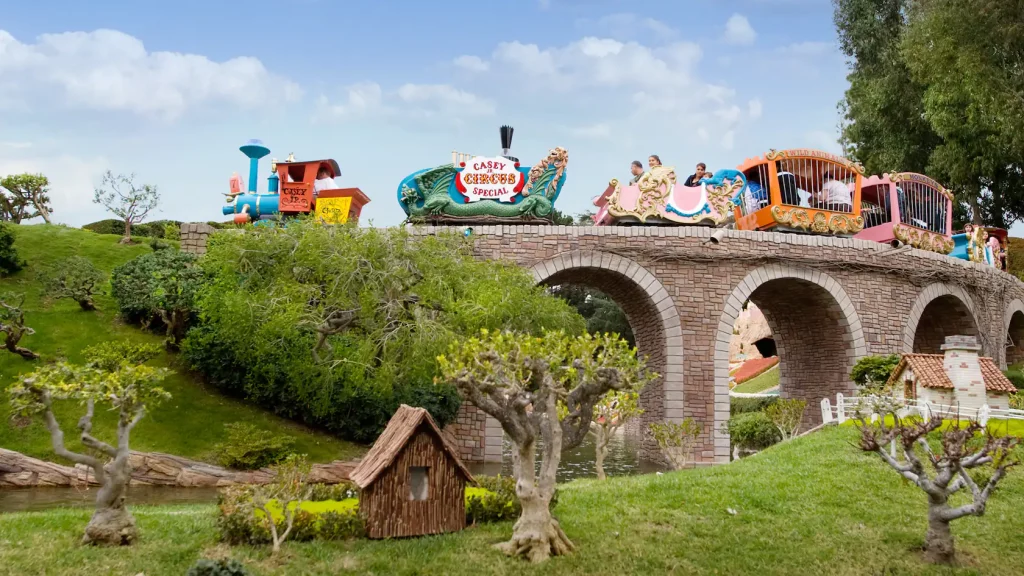 TRON Lightcycle Power Run at Shanghai Disneyland
This thrilling coaster is soon coming to Walt Disney World in Florida, but in the meantime, it remains exclusive to Shanghai Disneyland's Park. Located in Tomorrowland of Shanghai Disneyland, this attraction made its debut alongside the park. It is a high speed chase through the 3-D world of TRON. The ride vehicles are designed to look like light bikes from the movie TRON. You must be 122 cm or taller for this high-speed attraction.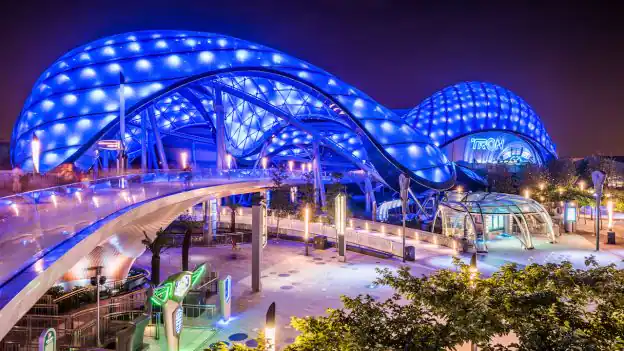 Spaceship Earth at EPCOT
Located in EPCOT at Walt Disney World in Florida, Spaceship Earth was one of EPCOT's opening attractions. The attraction has seen a few renovations in the past but all have kept it true to its original form: a message of human progress and innovation. This dark ride is suitable for all ages and is located inside of the great "EPCOT ball". This ride has become the symbol of the EPCOT park.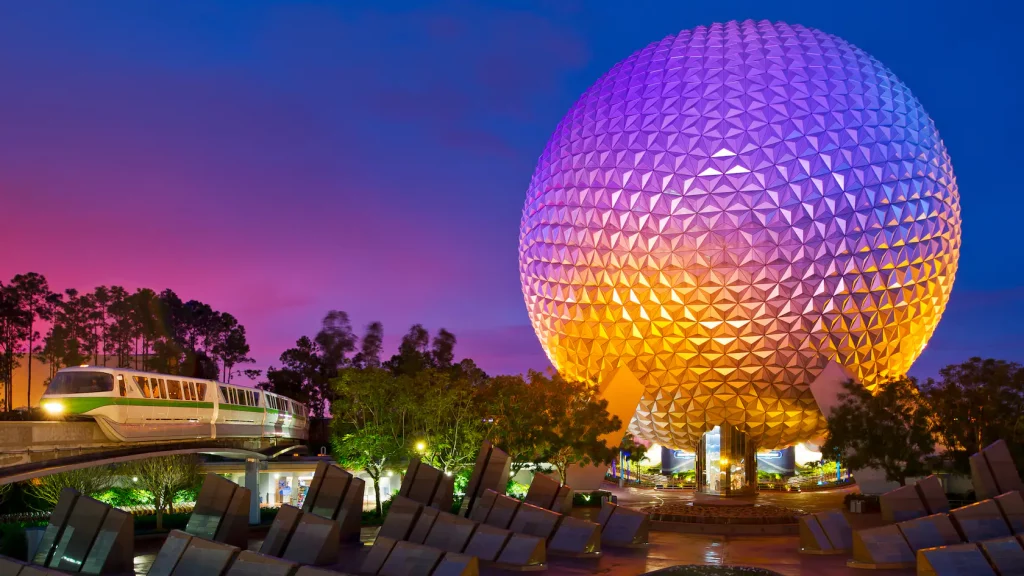 Kilimanjaro Safaris at Animal Kingdom
This unique ride is like no other, and the only place you can experience it is Disney's Animal Kingdom in Florida. Kilimanjaro Safaris is an all-ages safari experience that takes you on an up-close journey through the African savannah. See free-roaming giraffes, elephants, lions, zebras, and more as you are driven through the massive wildlife reserve in a real safari vehicle. Have your cameras ready, because every ride experience is different from the last!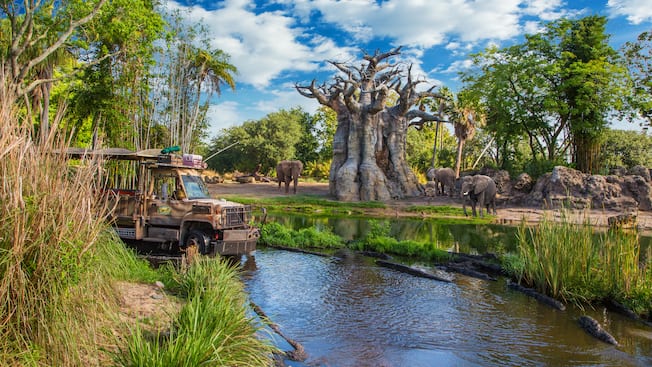 What is your favorite original Disney ride that is exclusive to one park? Which Disney park is your favorite to visit? Let us know in the comments below!
Featured Photo by Disney
Written by
Megan Woodard
Contributing Writer
Megan was born into a Disney family. Her first trip to Disney World was when she was only 18 months old. Now as an adult, Megan loves to share the magic of Disney with her two toddlers. Keeping up with Disney news and Disney World knowledge is a fun hobby for Megan. Disney World is her favorite place to be and continuously brings back her childhood joy.