Zip through the English countryside as Mr. Toad in a 1900's Motorcar buggy avoiding all kinds of danger and mayhem on Mr. Toad's Wild Ride at Disneyland! 
Mr. Toad's Wild Ride Details

| | |
| --- | --- |
| Disneyland Resort Park | Disneyland Park |
| Location in Park | Fantasyland |
| Height Restrictions | Any Height |
| Age Interests | Kids, Adults, Tweens |
| Thrill Type | Slow ride, Loud, Dark, Scary |
| Hours | Park open to park close |
| Wait Times | Average of 15 minutes |
| FastPass+ | No |
| Accessibility Information | Must Transfer from Wheelchair/ECV, Handheld captioning, Audio description |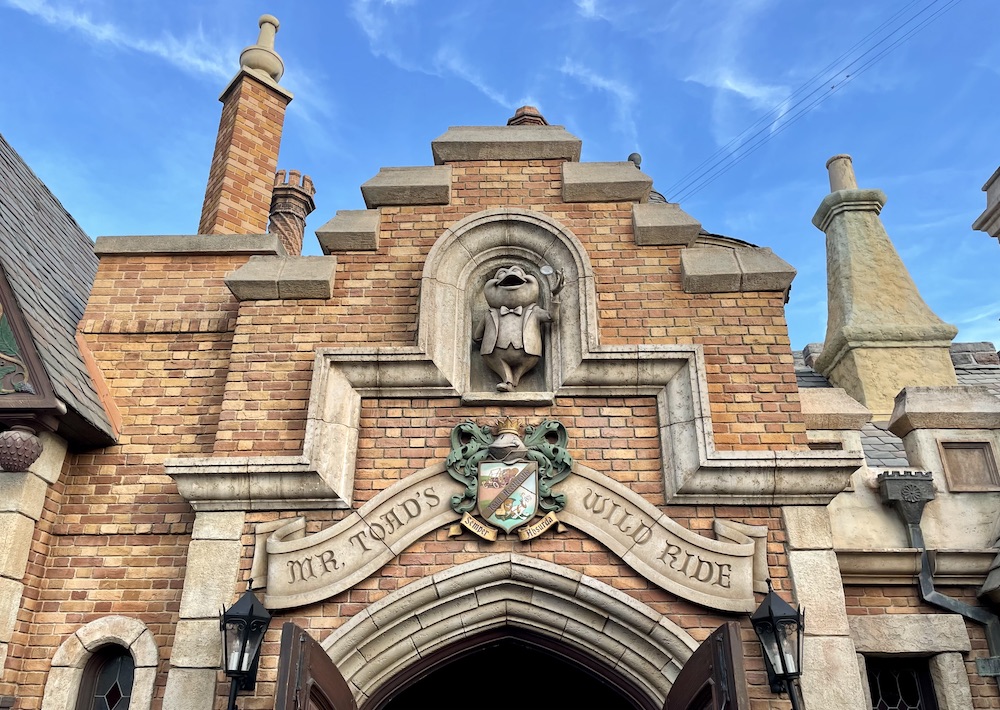 Attraction Overview
Mr. Toad's Wild Ride is an opening day ride and is one of three original dark rides at Disneyland. It opened July 17, 1955 with a revamp of the ride in May of 1983. The ride is loosely based on the animated Disney film: The Adventures of Ichabod and Mr. Toad. On this ride guests assume the role of Mr. Toad, enter Toad hall, and jump into Mr. Toad's early 1900's motorcar. Guests can experience his reckless driving skills through the countryside of London. Next, guests crash into the library where MacBadger is on a ladder teetering while holding a stack of books, pass by angry policemen with batons, and enter a warehouse full of explosives. Guests then enter a courtroom and are deemed guilty by a judge and end up in a dark prison cell. Upon leaving the prison cell guests bounce along train tracks only to face a head-on collision with a train! The ride comes to an end after escaping a fiery hot room filled with flames and devils.
Map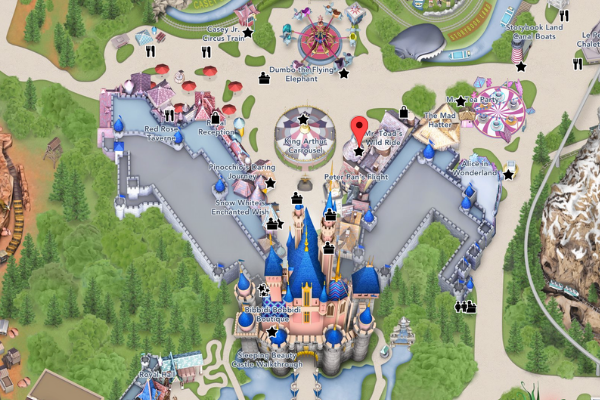 Location & Wait Times
Mr. Toad's Wild Ride is located in Fantasyland at Disneyland Park. Walk through Sleeping Beauty's castle and stay to the right where you will pass by Peter Pan's flight. Wait times average around 15-17 minutes with highest wait times averaging around 35 minutes. The ride may close at times to accommodate fireworks and or night show performances.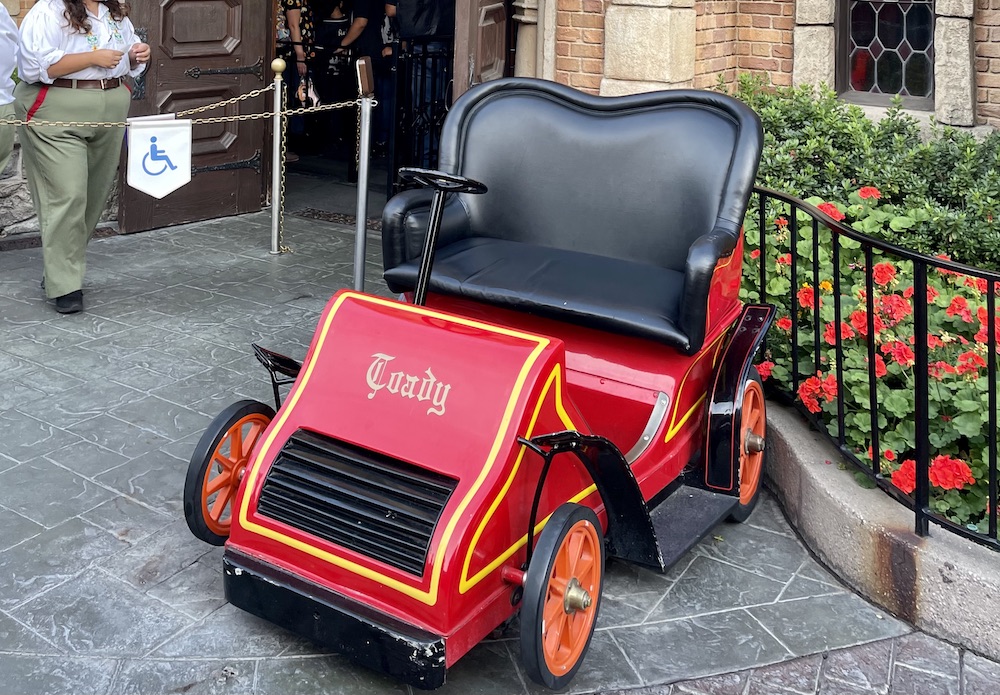 Queue Experience
The Queue is an indoor/outdoor line with views of King Arthur Carrousel and Snow White's Enchanted Wish.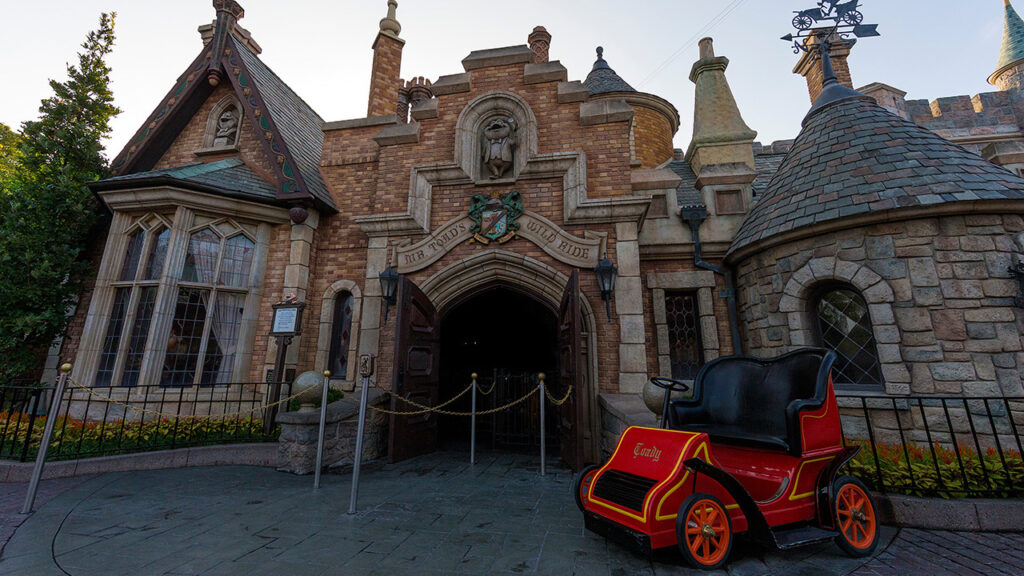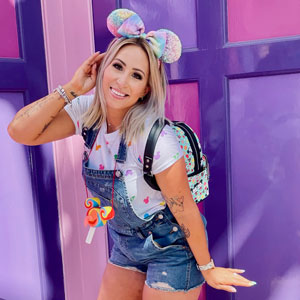 Written by
Brittney Malina
Contributing Writer
Brittney has been going to Disneyland since she was 3 years old. She has had a deep love for all things Disney ever since. Now as a wife and mother of two, she gets to share the love with her family and re-live the Disney magic through her children's eyes. Brittney is a Legacy Passholder and you can find her walking down Main Street, U.S.A. with a churro or iced coffee in hand.