Have you made the decision to stay at one of the liveliest DVC resorts? Disney's' Boardwalk Resort comes with both standard rooms and DVC villas. This resort is modeled after a 1940s Atlantic city boardwalk. This is a great resort with an optimal location, being just walking distance to both Hollywood Studios and Epcot. This resort is large and packed with so much to do that you might want to dedicate an entire day to experiencing it.
Morning
My personal favorite way to start my day is with a stroll around the resort. Disney's Boardwalk Resort has many opportunities for walking and exploration. A jogging trail loops around Crescent Lake, and the resort has two paths to Hollywood Studios and EPCOT. You will not have any problems getting your steps in while you spend time at this resort. The boardwalk itself is also a fun place to walk and explore in the morning before the crowd settles in. For little ones there is the Luna Park Crazy Play Area playground onsite. If you prefer to ride instead of walk, there are bike and surrey bike rentals available for guests. The Muscles & Bustles Health Club is full of state-of-the-art exercise equipment and anything you might need for your morning workout.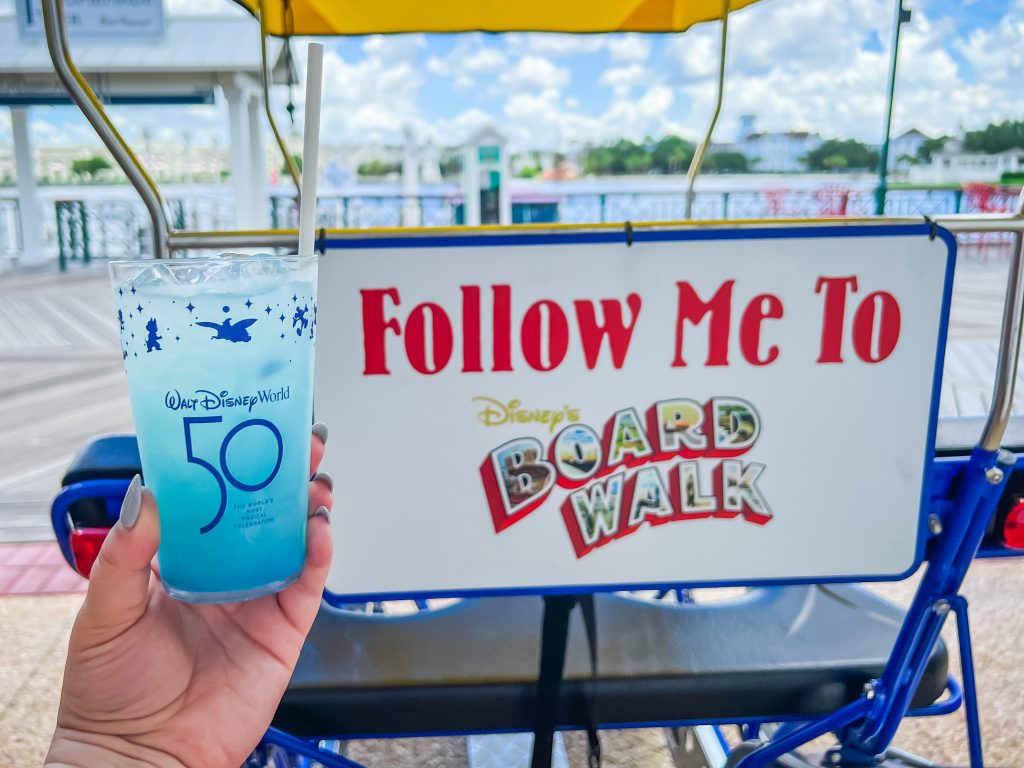 For breakfast, Carousel Coffee is a new shop that serves specialty coffee beverages, on-the-go food, and pastries. Enjoy your favorite Joffrey's' Coffee creations in the form of lattes, cappuccinos, cold brew, and more. On-the-go food includes a variety of cereal, fruit, yogurt, chicken wrap, and even smoked salmon and bagel. An assortment of pastries are available for sale such as muffins, bagels, croissants, cookies, brownies, and danishes.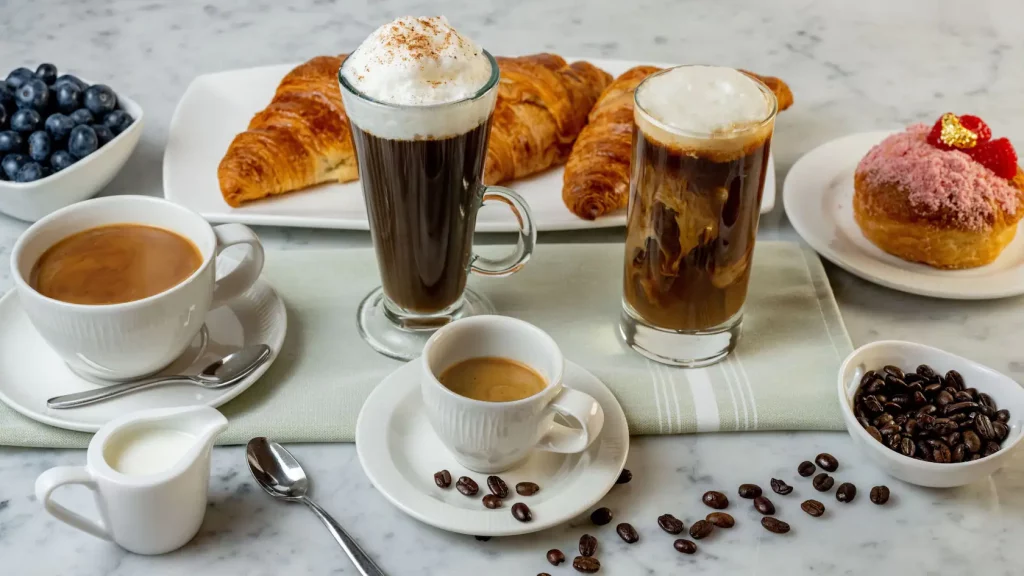 Boardwalk Deli is another option that serves breakfast. This quick-service restaurant serves bagel sandwiches, pastries, fruit, and several other side options.
Afternoon
While at Disney's Boardwalk Resort, one must explore their massive pool. Luna Park Pool is home to an incredible 200 foot-long waterslide styled after a classic coaster that one might find in a coastal amusement park. This pool area is also home to a hot tub for the adults and a kiddie pool for the smallest of guests. Cast Members will host various poolside activities throughout the day such as games or trivia. Two additional leisure pools are also available on property for those looking for a more quiet and laid-back swimming experience.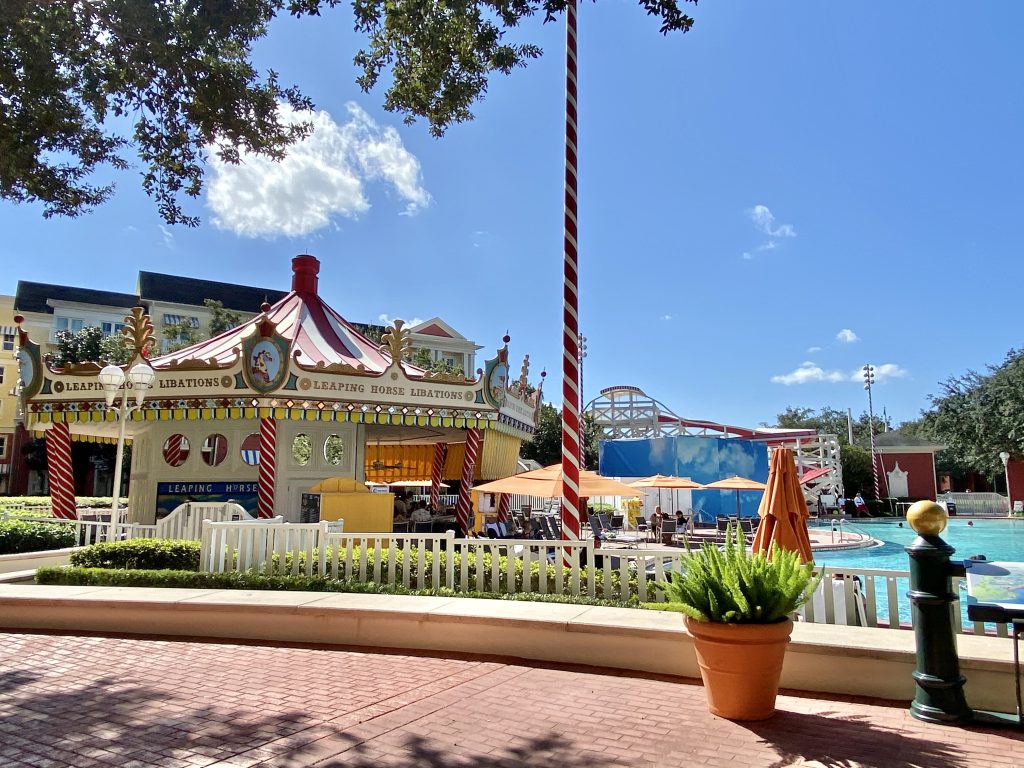 What better way to relax after the pool than to indulge in some ice cream? Boardwalk Ice Cream is a classic old-timey ice cream parlor that serves classic creations like sundaes and milkshakes.
Need more food? Pizza Window is the perfect lunch spot at Disney's Boardwalk. This walk-up window serves exactly what it's name implies: slices of pizza, as well as salads, beer, and cannolis.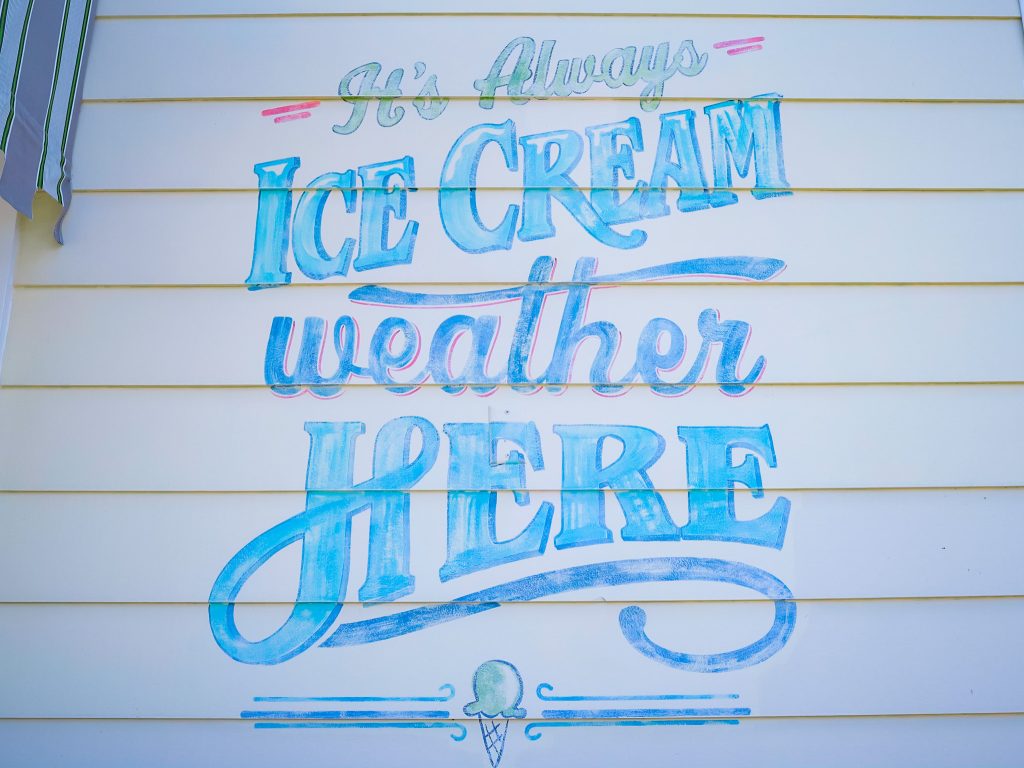 Evening
As the night winds down you can relax at Boardwalk's Community Hall. The Community Hall has video games, foosball tables, daily crafts and activities, and DVD rentals for your room. This is a great place to unwind, relax, and socialize with other guests.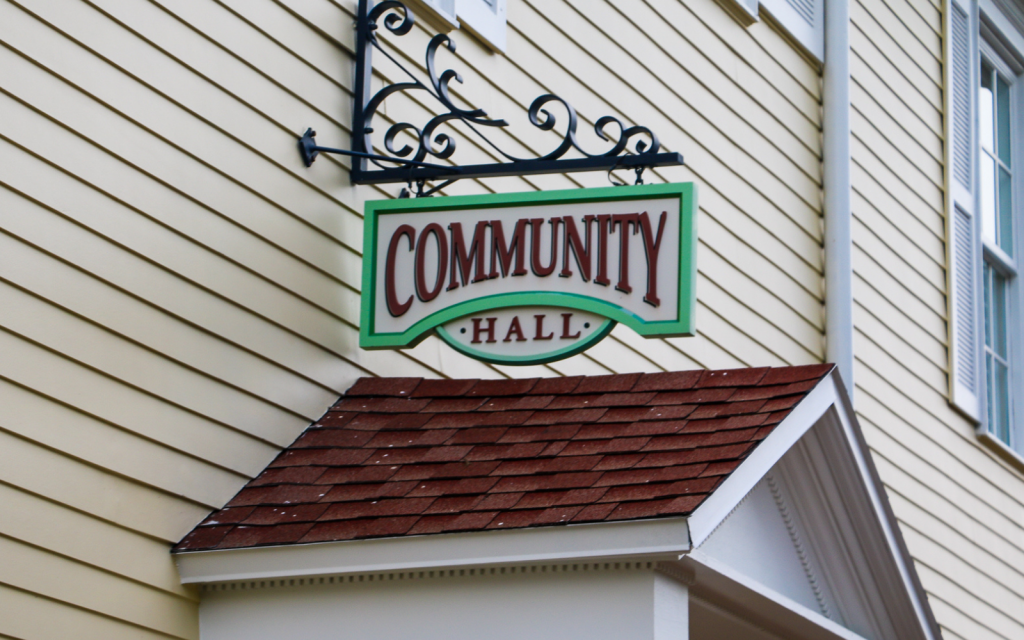 Near the Community Hall, campfire activities occur nightly at 6:30pm. Sing songs, roast marshmallows, and enjoy this timeless activity. Movies Under the Stars also occur nightly on the Village Green beginning at 8pm.
Looking for an indoor activity? Side Show Games Arcade is located near the main pool and is jam-packed full of fun arcade games for the whole family!
For dinner, check out Big River Grille & Brewing Works. This eatery is unique because it is a functional microbrewery located right here at Disney's Boardwalk. Enjoy handcrafted beer that you can't find anywhere else, as well as delightful food such as BBQ Ribs and mashed potatoes.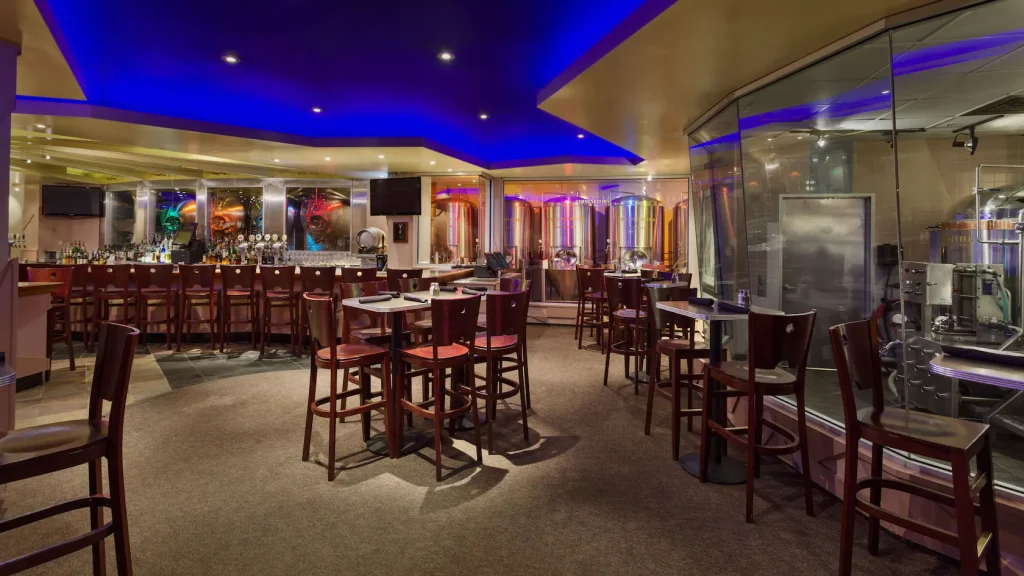 Are you planning a stay at Disney's Boardwalk? What is your favorite way to keep busy? Let us know in the comments below!
Featured Photo: Emily Murray.
Written by
Megan Woodard
Contributing Writer
Megan was born into a Disney family. Her first trip to Disney World was when she was only 18 months old. Now as an adult, Megan loves to share the magic of Disney with her two toddlers. Keeping up with Disney news and Disney World knowledge is a fun hobby for Megan. Disney World is her favorite place to be and continuously brings back her childhood joy.