When you think of Magic Kingdom Park, you likely think of some of Disney's most classic and iconic rides. Attractions like Pirates of the Caribbean, Haunted Mansion, and Peter Pan's Flight are quintessential Disney experiences. Because a lot of the attractions at Magic Kingdom are considered classics, the lines can sometimes be pretty lengthy, especially when the park is crowded. Luckily, there are plenty of things you can do at Magic Kingdom without waiting in any lines! If you are headed to the park soon and are looking for some fun line-free experiences, read on for our recommendations.
Watch The Festival Of Fantasy Parade
While there are lots of characters to see at Magic Kingdom, meet and greats can sometimes have long lines. An easy way to see a bunch of your favorite Disney characters at one time is to watch Disney's Festival of Fantasy Parade! Currently, the parade runs at 12:00 PM and 3:00 PM. This means you have two opportunities to catch this parade during your park day. For less waiting time, watch the parade at the start of the route in Frontierland.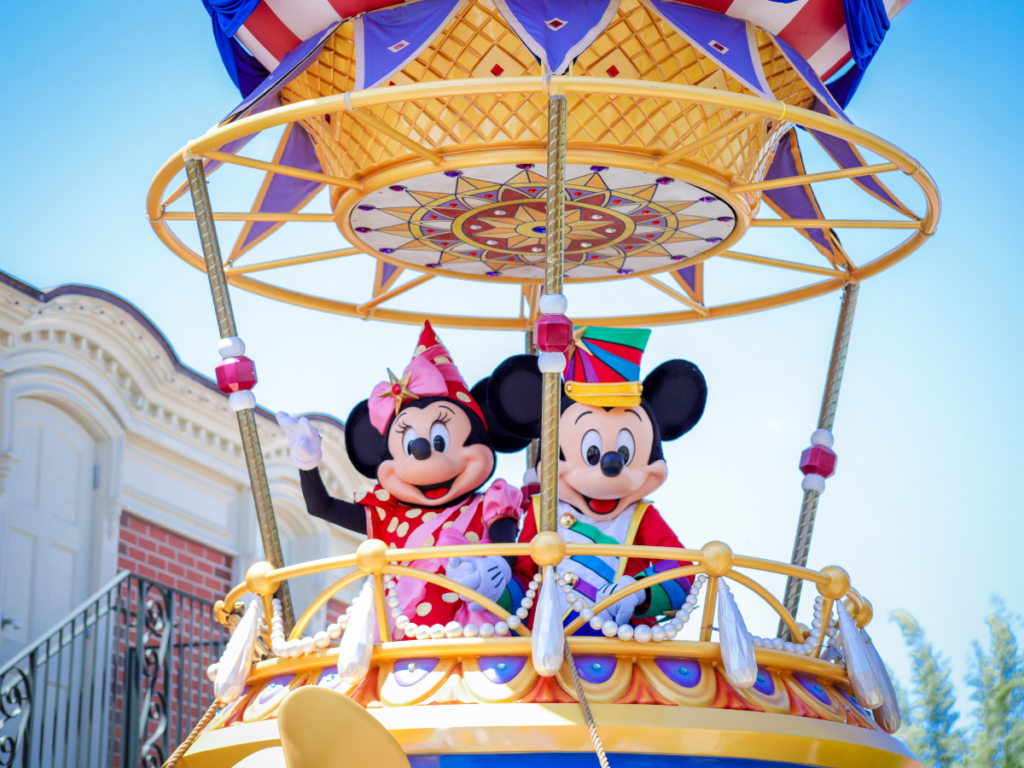 Explore Tom Sawyer Island
If you are looking for an adventure, head to Tom Sawyer Island in Frontierland! This walkthrough attraction, inspired by Mark Twain's The Adventures of Tom Sawyer, is essentially one big playground that guests of all ages can enjoy. Explore the dimly-lit caves, barrel bridge, and escape tunnel. For a more relaxed experience, take a leisurely stroll around the island and take in the Frontierland views.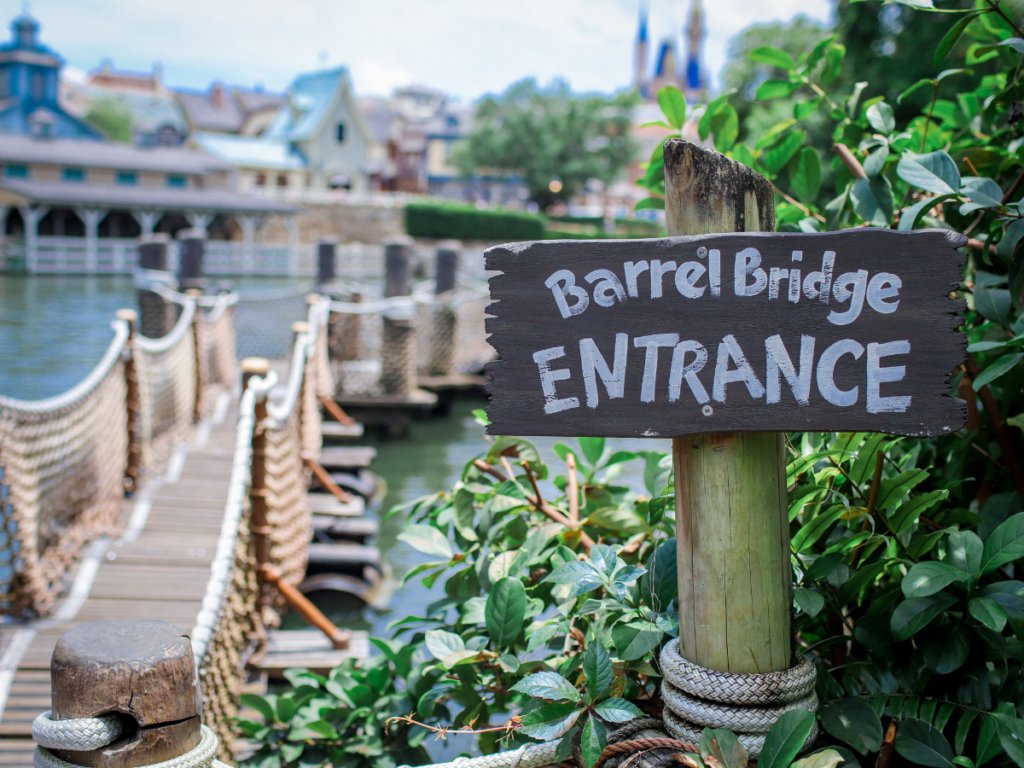 Find All Of The Fab 50 Character Statues
Right now, it is The World's Most Magical Celebration at Walt Disney World! For this celebration, 50 golden character statues have been placed around the 4 parks. At Magic Kingdom, there are 19 statues (25 characters total). For a fun, line-free activity, you can do a scavenger hunt to find all 19 of Magic Kingdom's Fab 50 Statues!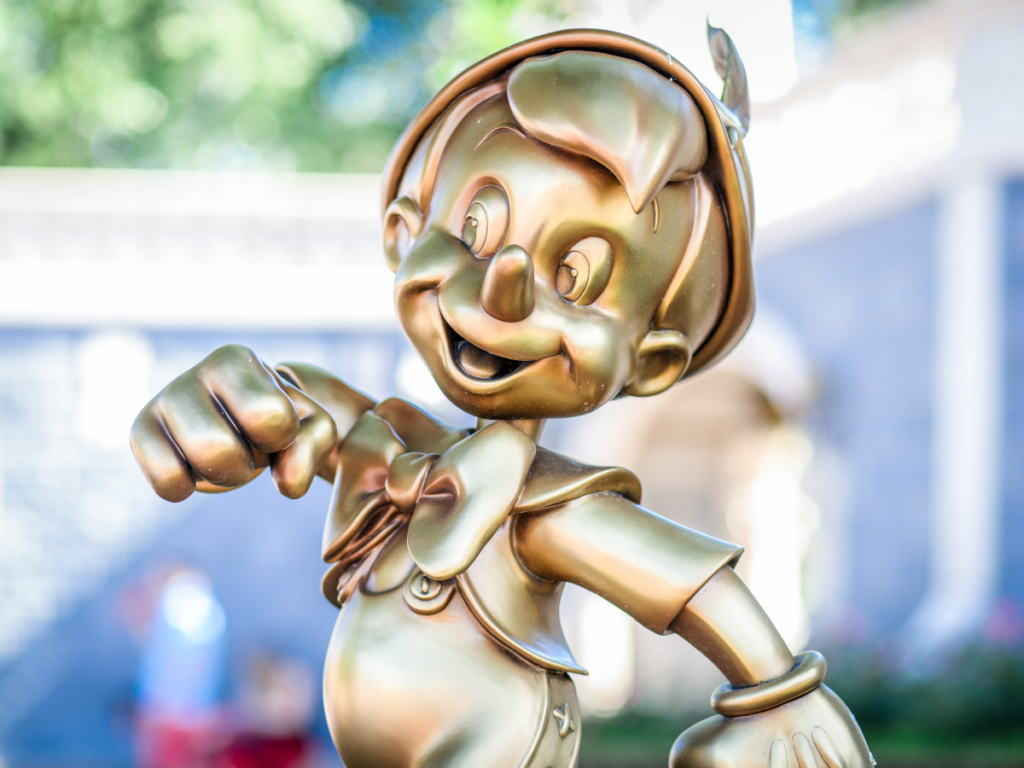 Get An Ice Cream And Take In The Sights
To me, a visit to Magic Kingdom is incomplete without ice cream. With floats, sundaes, and sandwiches on the menu, the Plaza Ice Cream Parlor on Main Street has the largest selection of hard packed ice cream in the park. Being located on Main Street, there are plenty of spots nearby where you can sit and just take in the ambiance of Magic Kingdom. Center Street, between Uptown Jewelers and Crystal Arts, and the hub grass are both great for ice cream eating!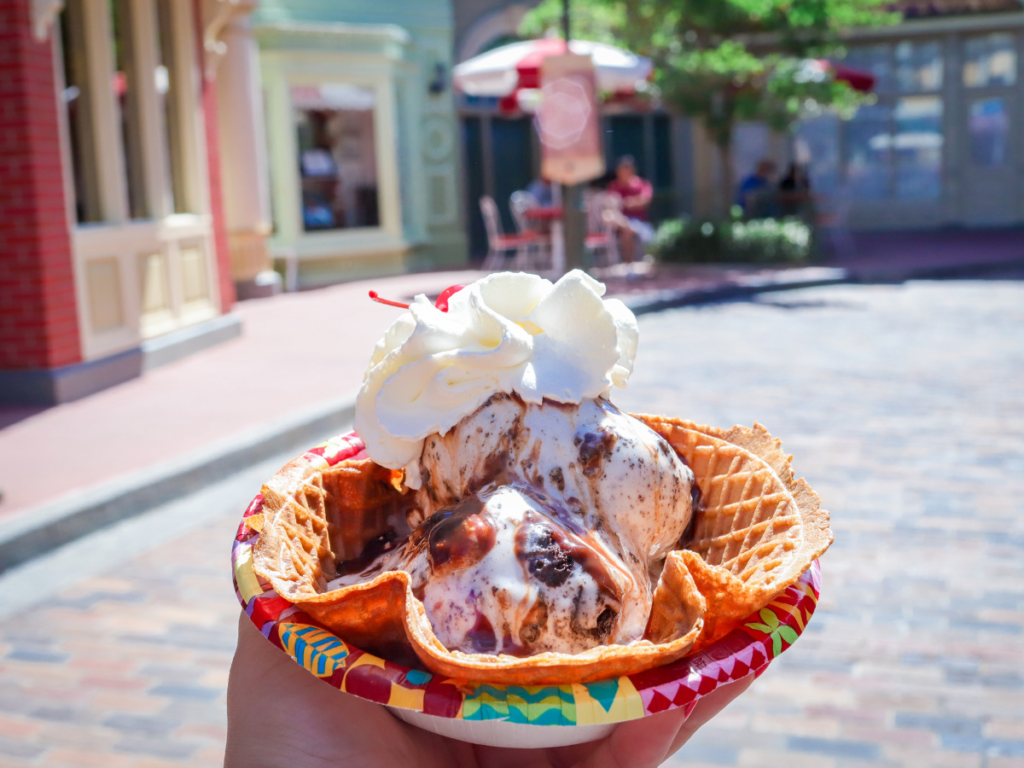 See Some American History In Liberty Square
While Magic Kingdom is obviously full of fantasy, there is also a lot of real history that can be found in the park, especially in Liberty Square. Instead of waiting in an attraction line, spend time exploring Liberty Square and its American history features. At the center of Liberty Square, sits a replica of the Liberty Bell that was made from mold as the original. Near the bell is the Liberty Tree which is meant to symbolize the one in Boston of the same name. A great deal of history can also be found inside the Hall of Presidents lobby, including the Great Seal of the United States. Because this attraction does not have an official line, you can view the historical artifacts while you wait for the next show to begin!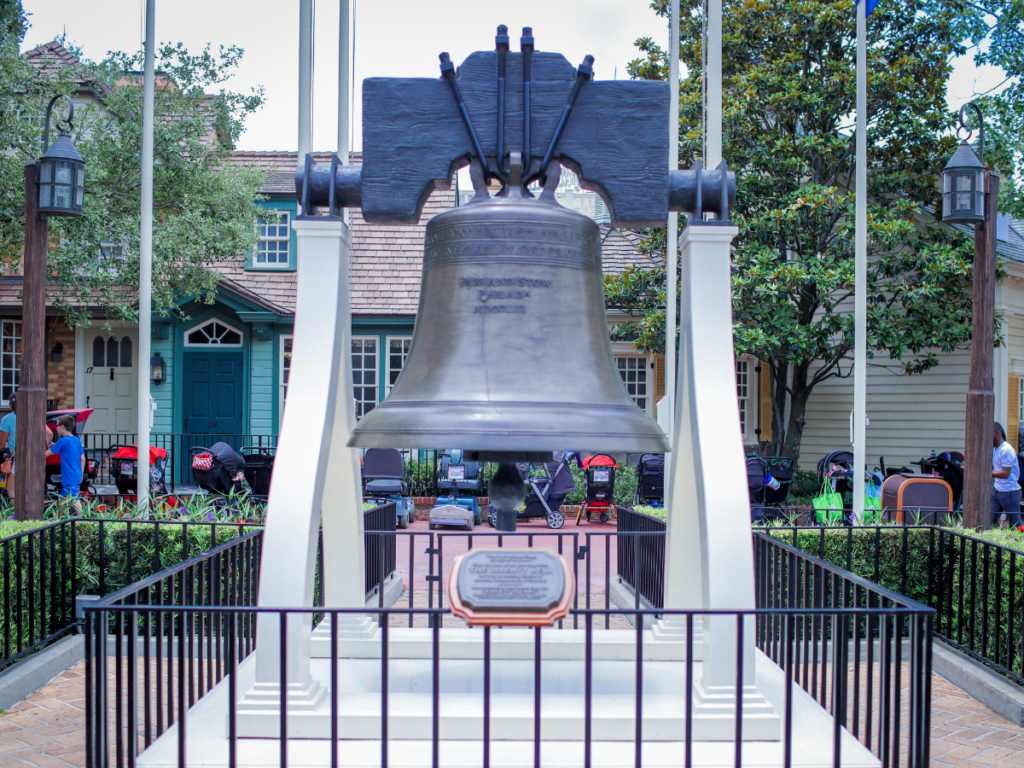 What is your favorite thing to do at Magic Kingdom that does not require waiting in a line? Let us know in the comments!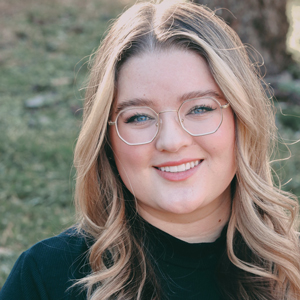 Written by
Emily Murray
Contributing Writer
For as long as Emily can remember, Disney has played a huge role in her life. Her infatuation with Disney resulted in many hours spent rewatching Toy Story and creating multiple powerpoints to convince her parents to book yet another vacation to the "Most Magical Place on Earth". In 2015, Emily followed one of her dreams and moved to Orlando, Florida where she spent just over five years working for the mouse in three separate roles. Emily is passionate about writing and using words creatively and concisely. She loves to make others laugh and hopes to sprinkle a little bit of magic into everything she does.