When you think of Disney Springs, you likely think of dining at a delicious restuarant or shopping for magical Disney merchandise. It makes sense that these activities are the first thing to come to mind as there are 103 shopping locations and 54 dining options at Disney Springs. Even though eating and shopping are the main events, there is so much more to do at Disney's outdoor complex. Here is our list of the 5 things to do at Disney Springs that aren't shopping and dining!
1. See a Movie
At AMC's Disney Springs location, you can see the latest movie releases, and not just Disney's newest films! AMC Disney Springs 24 Dine-In Theatres offers ones of the highest quality movie going experiences. 6 of the 24 theaters are dine-in with plush, reclining seats. There is also a Dolby Cinema theater which features powerful image and sound technologies along with comfortable chairs that lay back.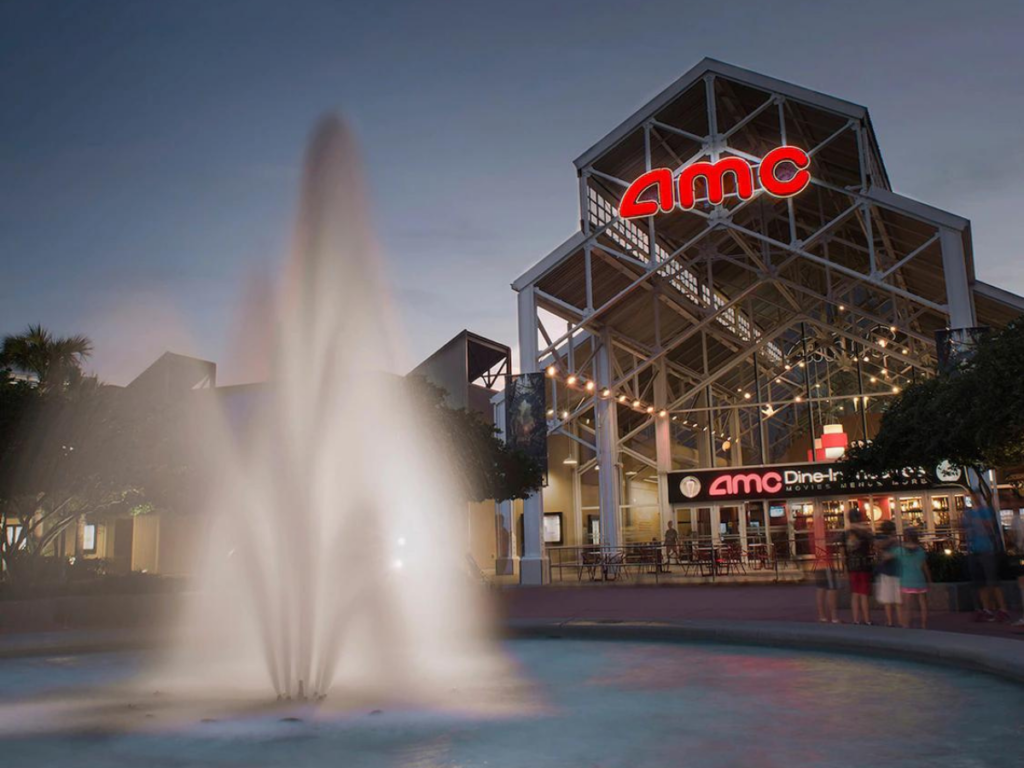 2. Go Bowling
Bowling is a fun activity for all ages which makes it a perfect experience to add to your Disney vacation. Splitsville Luxury Lanes is a 2 floor bowling alley with a retro-glam, yet modern aesthetic. Billiards and live music can also be found at Splitsville. As you bowl, you can grab a bite to eat from their menu of fresh sushi, pizza, burgers, and other shareable snacks. Reserve your lane online or call (407) 938-7467.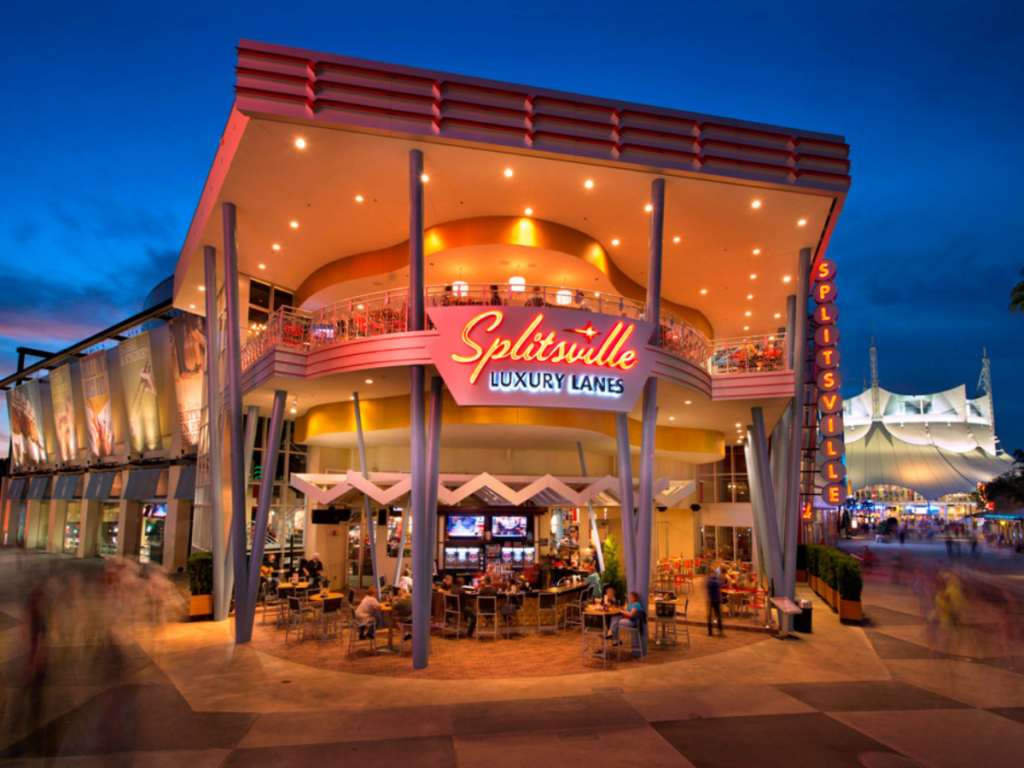 3. Meet the Coca-Cola Polar Bear
There are a lot of characters that you can meet at Disney World but did you know the Coca-Cola polar bear was one of them? On the second floor of the Coca-Cola store at Disney Springs, you can greet the 7-foot mascot of the Coca-Cola company! Bring your camera to snap a picture or a photographer in the location can take a one for you. Make sure to call the Coca-Cola Store at (407) 560-0107 to check the Polar Bear's hours.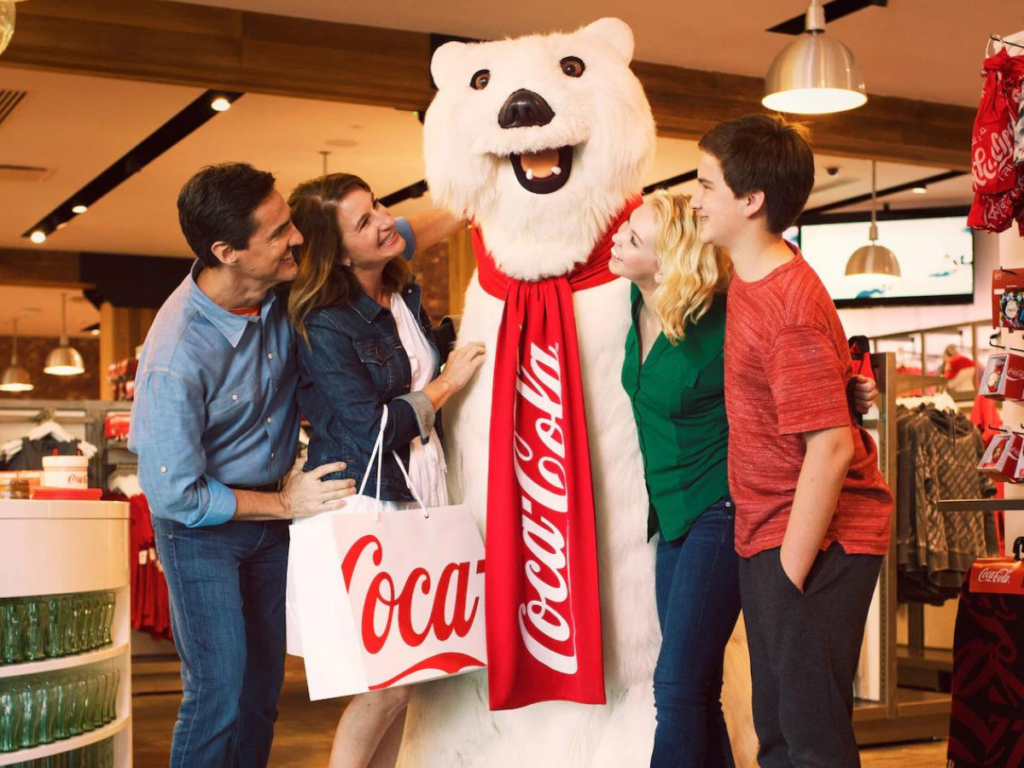 4. Fitness and Wellness Events
For the past few months, Disney Springs has been offering fitness and wellness events. Many of these events take place early in the morning and are a great way to kick off your day the healthy way. This month there was High Intensity Interval Training Bootcamp and yoga sessions. Check Disney's website for upcoming events!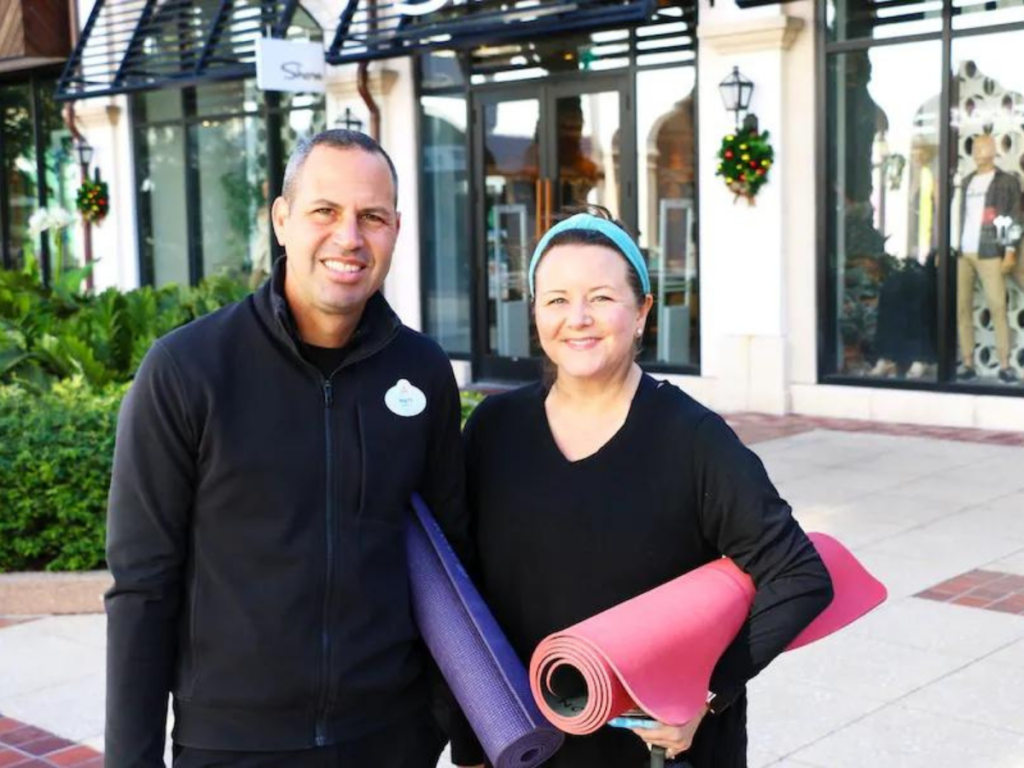 5. Soar above Springs on a Helium Balloon
You can fly high above Disney Springs on the hand painted Aerophile. This helium tethered balloon takes you on an 8 minute ride with unbelievable views of Disney Springs. 29 people can fit in the basket of this balloon. Tickets are $25 for adults and $20 for children (3 to 9). If winds exceed 22 mph, this balloon will not fly.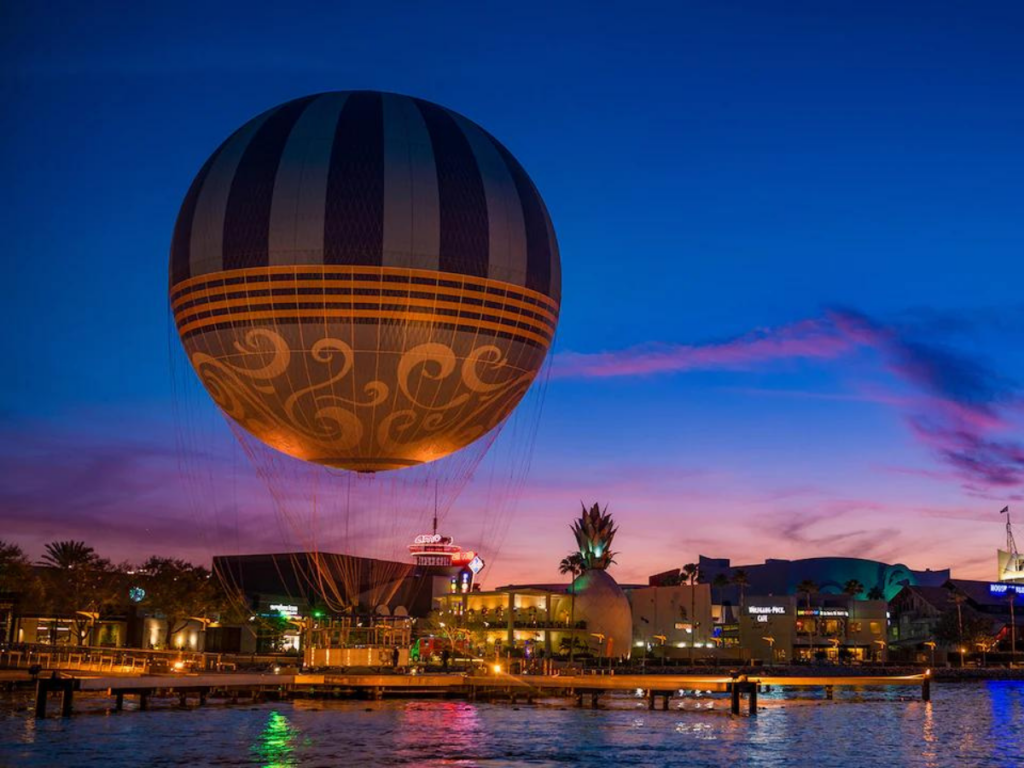 What is your favorite thing to do at Disney Springs? Lets us know in the comments.
Do you love spending time at Disney Springs during your Disney vacation? Find out how DVCShop can help you book a stay at Disney's Saratoga Springs Resort which is close to Disney Springs!
Featured photo: Disney Springs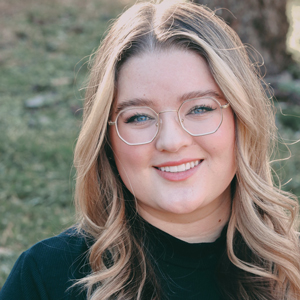 Written by
Emily Murray
Contributing Writer
For as long as Emily can remember, Disney has played a huge role in her life. Her infatuation with Disney resulted in many hours spent rewatching Toy Story and creating multiple powerpoints to convince her parents to book yet another vacation to the "Most Magical Place on Earth". In 2015, Emily followed one of her dreams and moved to Orlando, Florida where she spent just over five years working for the mouse in three separate roles. Emily is passionate about writing and using words creatively and concisely. She loves to make others laugh and hopes to sprinkle a little bit of magic into everything she does.