You've probably heard of eating and drinking around EPCOT's World Showcase. But, have you ever tried to take a photo in all of the pavilions? Between the 11 pavilions there are so many picturesque locations! Read on to see the hidden photo spots around EPCOT's World Showcase!
1. Donald Meet And Greet Area – Mexico
This aztec-themed wall is located just past the main building in the Mexico building. Typically, Donald Duck meets here in a large sombrero but at certain times of the day, it is empty. If you happen to walk past during these times, be sure to take advantage of the photo-op!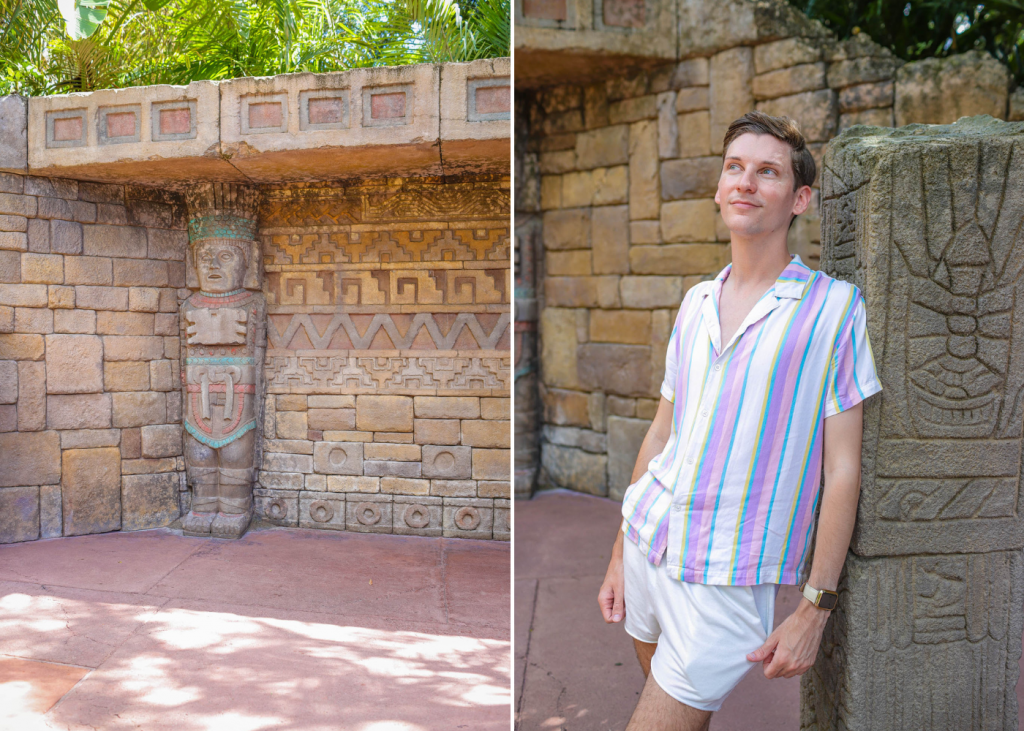 2. Stave Church – Norway
The Norway pavilion has a full replica of Norway's Stave Church. Inside the church is a gallery of Norse mythology such as the tales of Thor, Loki, and Freya. The outside makes for a great photo backdrop. Past the main area of this pavilion is a large rock that you can stand by to get the best view of this church.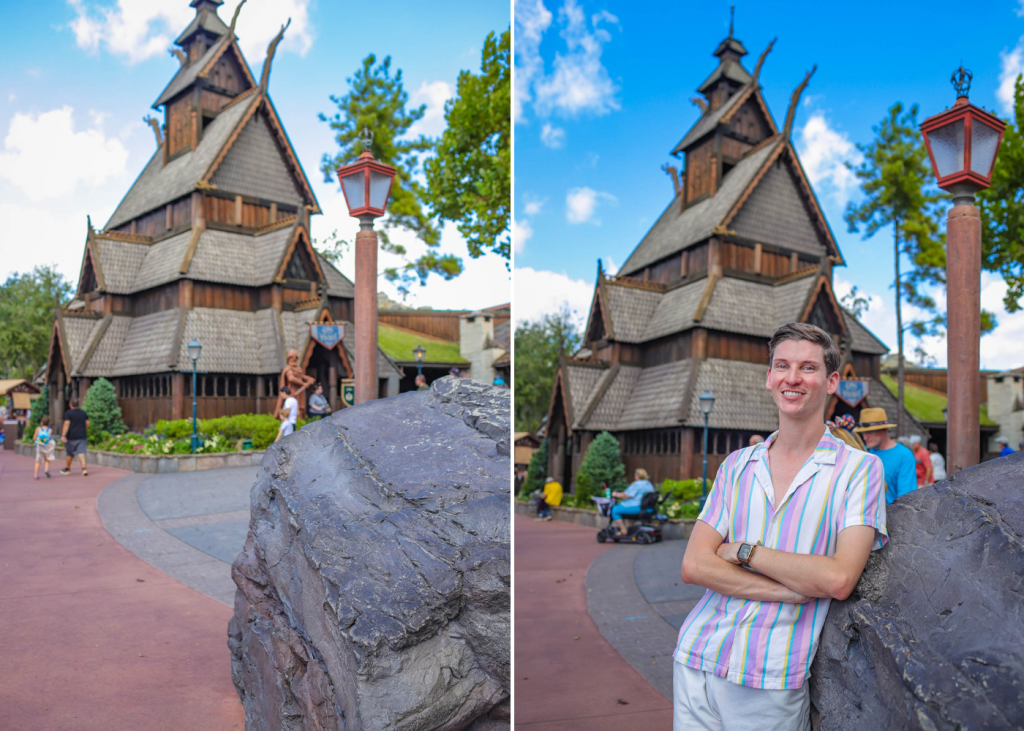 3. Temple Of Heaven Bridge – China
At the center of the China pavilion is a replica of the Temple of Heaven. There are plenty of good places to get a photo with this structure but we think one of the best the small bridge on the right side of the pavilion. You will find this spot close to the replica amongst the ponds.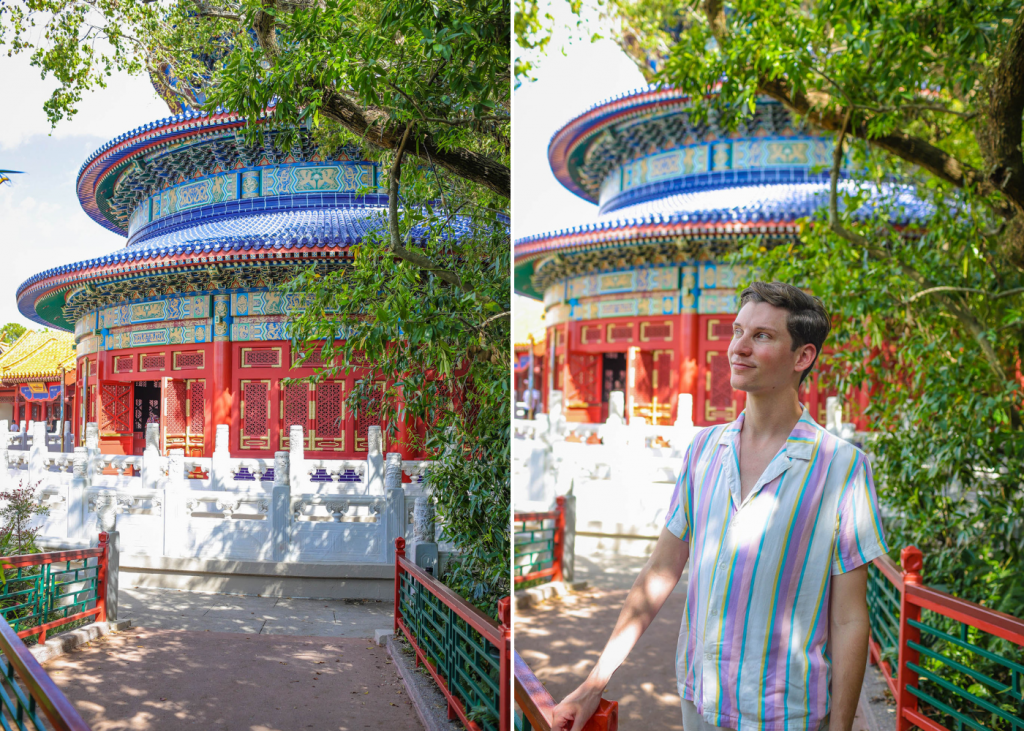 4. Arribas Brother's Glass Window – Germany
Arribas Brother's is one of Disney's longest partnerships dating back to 1967. This company creates handmade, crystal souvenirs, such as jewelry. In the Germany pavilion, there is an Arribas Brother's location. On the back side of this merchandise stand is a beautiful stained glass window that also serves as a beautiful photo backdrop.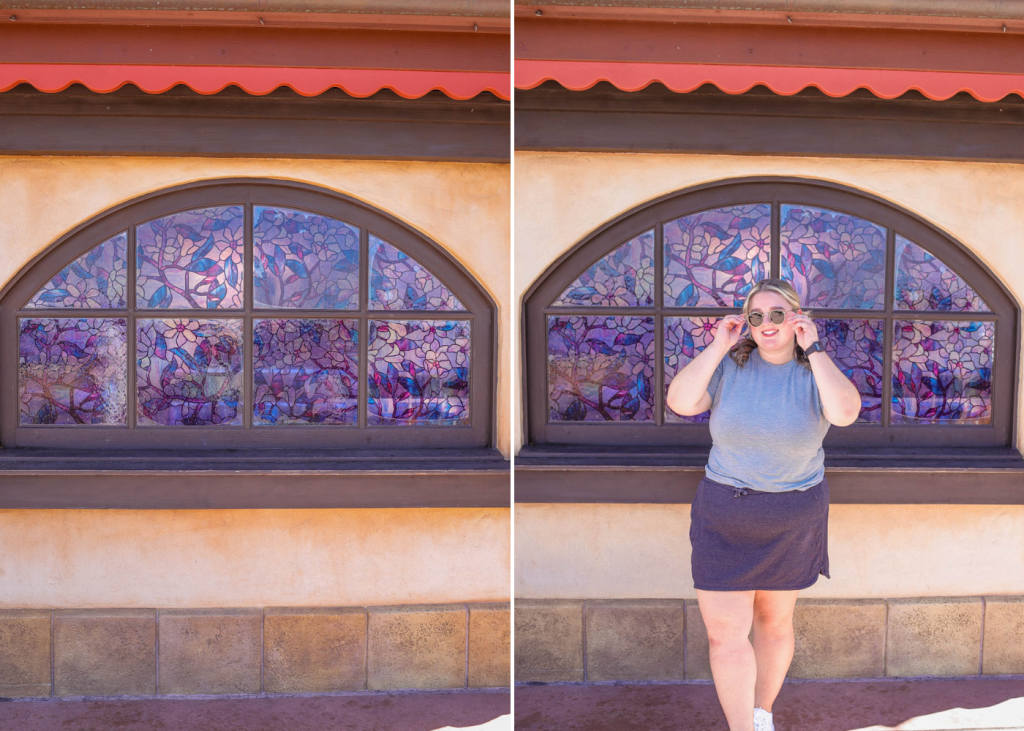 5. Yellow Nook – Italy
This yellow nook in the Italy pavilion is truly hidden. When exploring this area, you might not even see it at first glance. This photo-op sits in the back left corner next to Via Napoli. The gorgeous tiling and bright colors make this little corner spot great for taking a picture.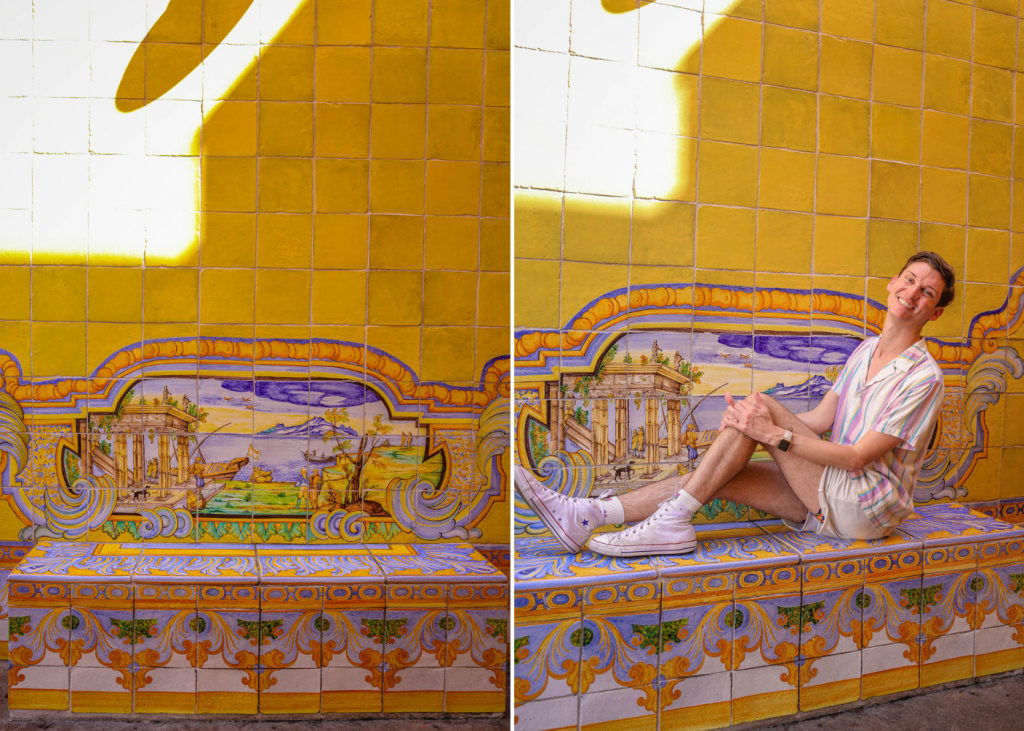 6. American Adventure Fountain – America
If you are looking for a patriotic photo, look no further than the World Showcase's largest pavilion: America. The fountain at the center of the pavilion, and in front of The American Adventure, is quite large. This means it can work well for individual and group photos!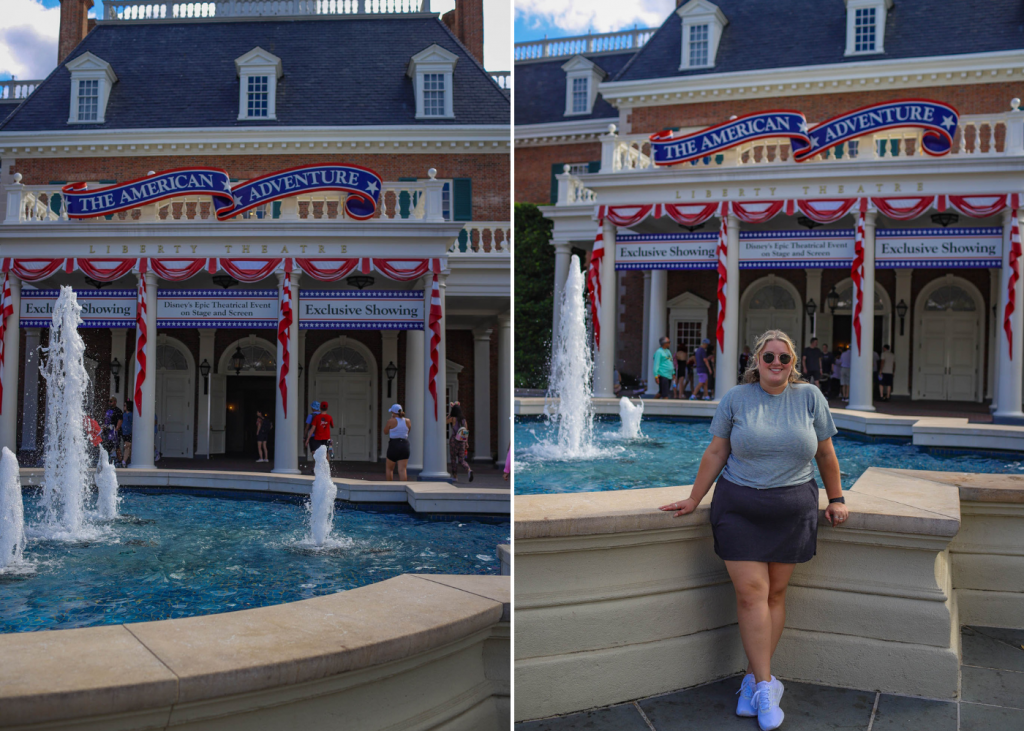 7. White Heron Castle – Japan
EPCOT's Japan pavilion is filled with beautiful tall structures. One you may not notice in the back left corner is the replica of the White Heron Castle. The best way to get a photo with this building is to head up the stairs that lead to Teppan Edo, which is above the Mitsukoshi gift shop.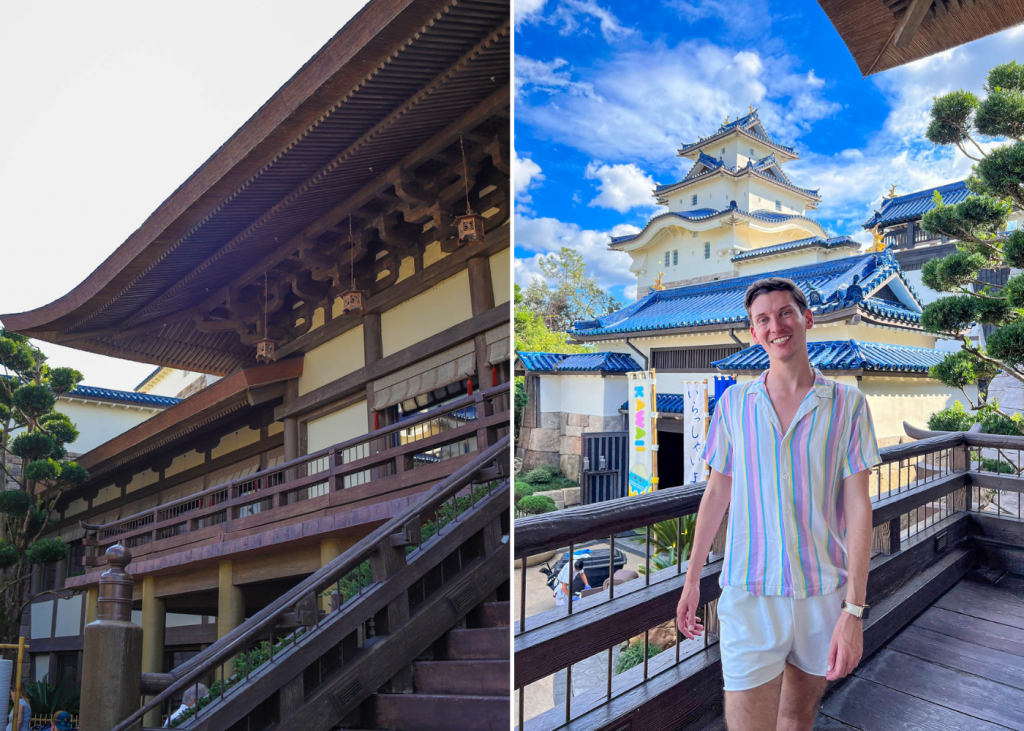 8. Mosaic Fountain – Morocco
Morocco is one of the most detailed pavilions in the World Showcase. When developing this area, Moroccan artisans were actually sent to EPCOT to help create the mosaics used in the design. The best way to get a photo with these beautiful mosaics is to find this fountain near the Brass Bazar.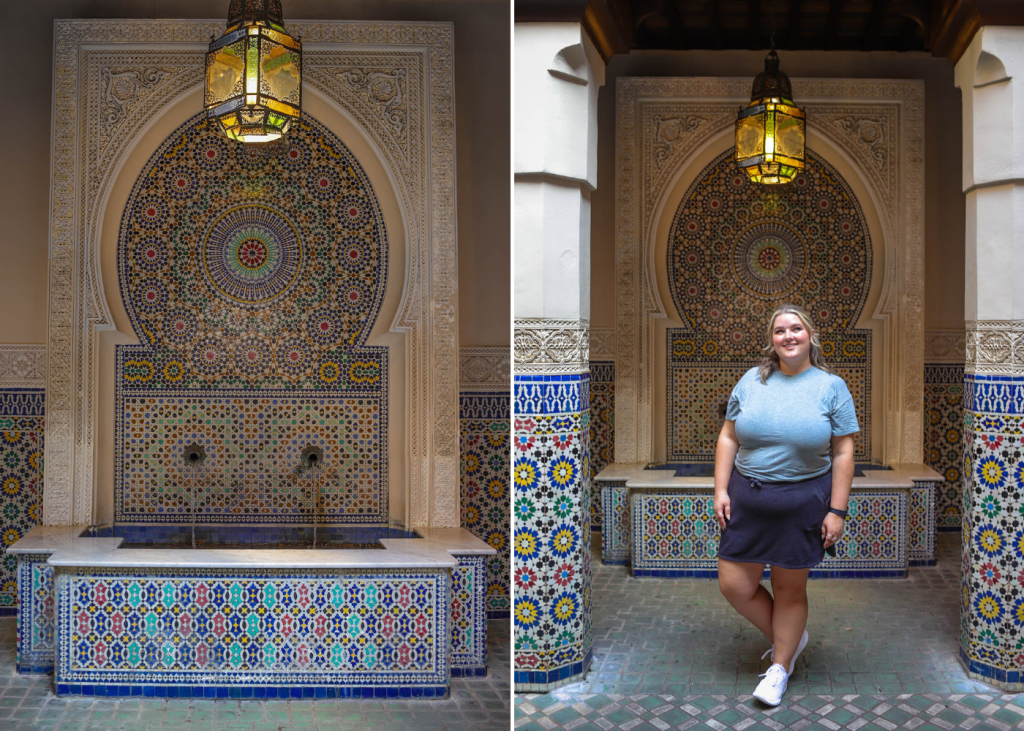 9. Ratatouille Moped – France
Even though there are lots of cheese-themed details in the new Ratatouille part of the France pavilion, you won't take a cheesy photo in this spot! Across from the exit of Remy's Ratatouille Adventure is this red moped. Because the backdrop looks like a typical French street, you can sit on the bike and act like you are really in France!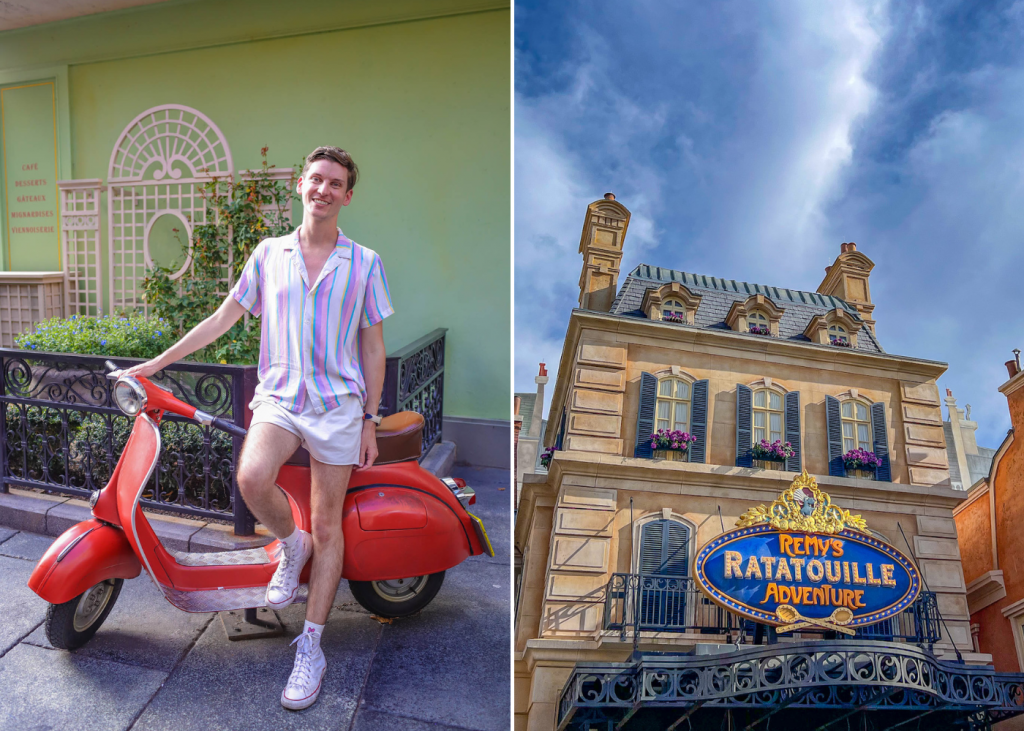 10. Tea Tour Arch – United Kingdom
One of the most unique features of the United Kingdom pavilion is the Twinings Tea Tour. At the entrance of this area, there is a this very pretty arch that is great for a photo. Because this arch is large in size, you can also take a good group photo here. Be sure to also check out this spot at night because it is typically light with string lights.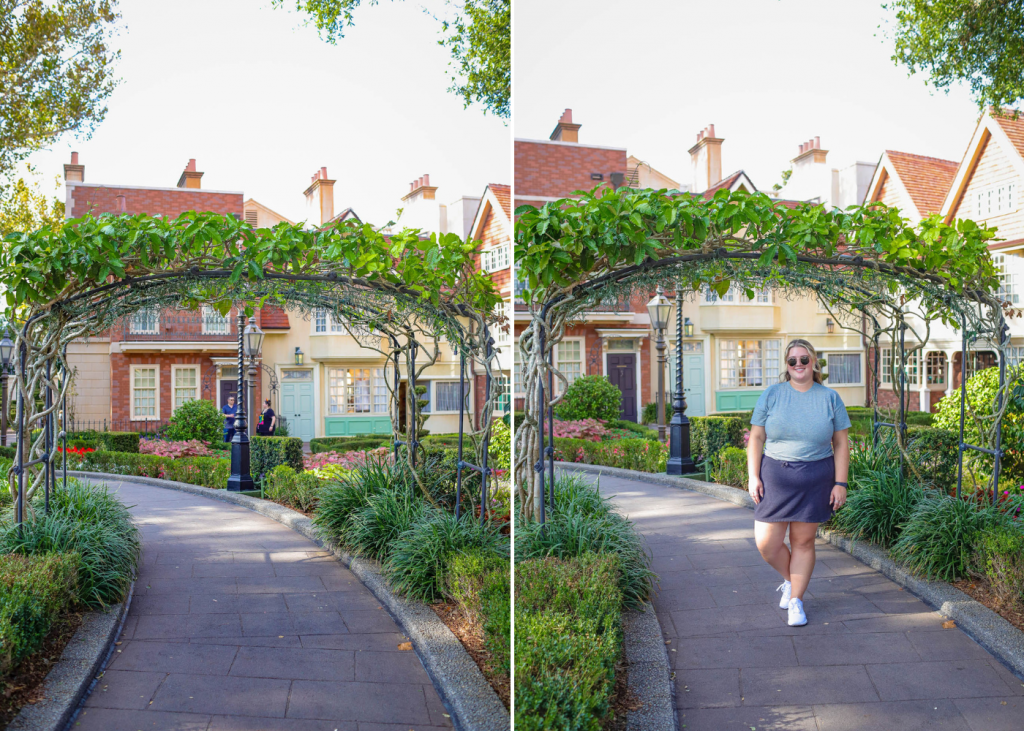 11. Victoria Garden Pathway – Canada
The Victoria Gardens in the Canada pavilion were designed to look like the Butchart Gardens near Victoria, British Columbia. The pathway along this brightly colored garden provides a great view of the Château Frontenac for your photo!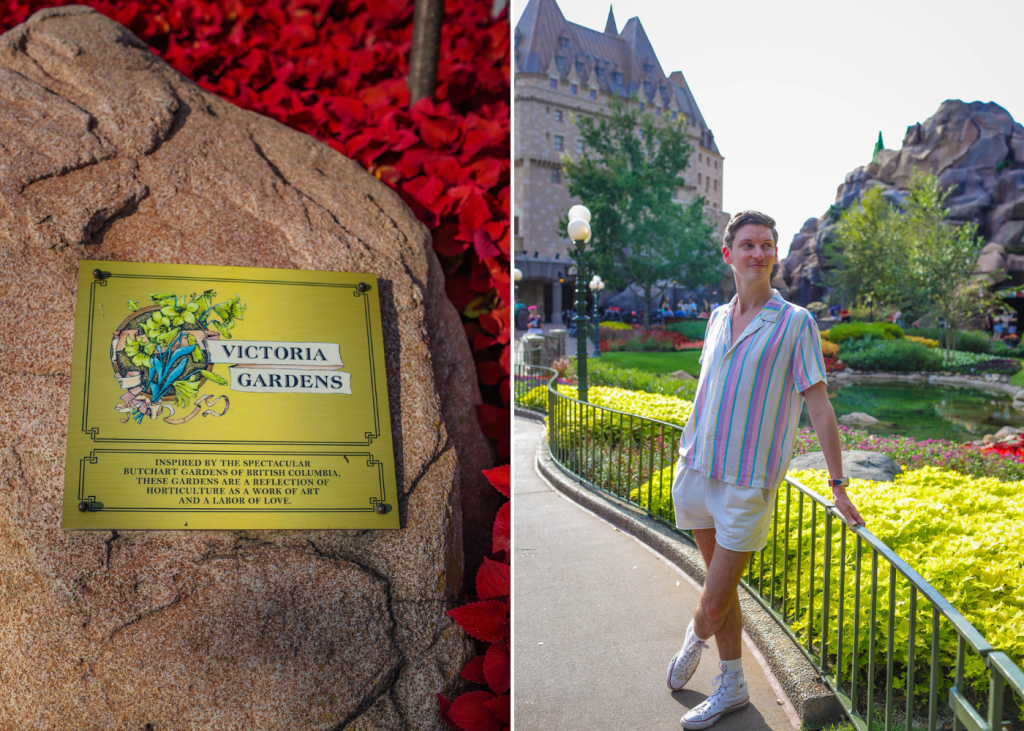 Where is your favorite place to take photos at EPCOT? Let us know in the comments!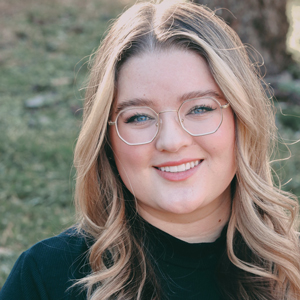 Written by
Emily Murray
Contributing Writer
For as long as Emily can remember, Disney has played a huge role in her life. Her infatuation with Disney resulted in many hours spent rewatching Toy Story and creating multiple powerpoints to convince her parents to book yet another vacation to the "Most Magical Place on Earth". In 2015, Emily followed one of her dreams and moved to Orlando, Florida where she spent just over five years working for the mouse in three separate roles. Emily is passionate about writing and using words creatively and concisely. She loves to make others laugh and hopes to sprinkle a little bit of magic into everything she does.