With the return of Fantasmic coming soon, on November 3, 2022, comes the return of Fantasmic Dining Packages. The dining experience includes VIP seating, so you're guaranteed to see this nighttime spectacular.
Many people have been long waiting for the return of Fantasmic, and it's expected that many of the showings will fill to capacity! A way to avoid standing in the queue for an extended period would be by making a reservation for Fantasmic Dining at one of the five restaurants at Hollywood Studios. When you book a reservation through the dining package, everyone in your party gets guaranteed seating for the show.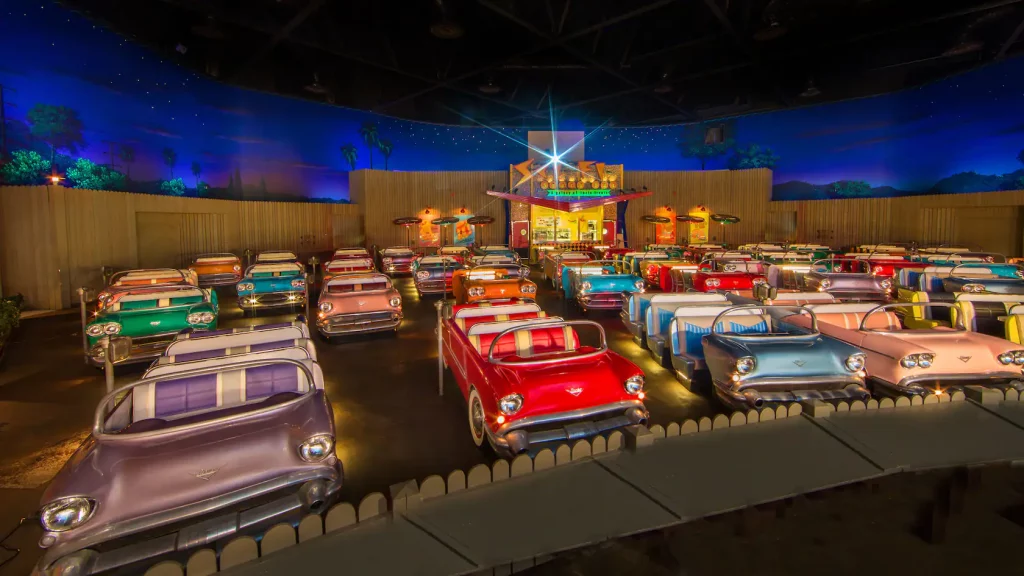 Fantasmic Dining Package became available on October 26, 2022, for performances on November 30 and beyond. Before booking one of these select locations, you'll want to make sure you have a park reservation so you can enter the parks to get to your dining reservation. The locations that are participating in this dining package are Mama Melrose, 50's Prime Time Cafe, Hollywood & Vine, Sci-Fi Dine-In Theater Restaurant, and The Hollywood Brown Derby. Each one these locations have different price points and some include character dining.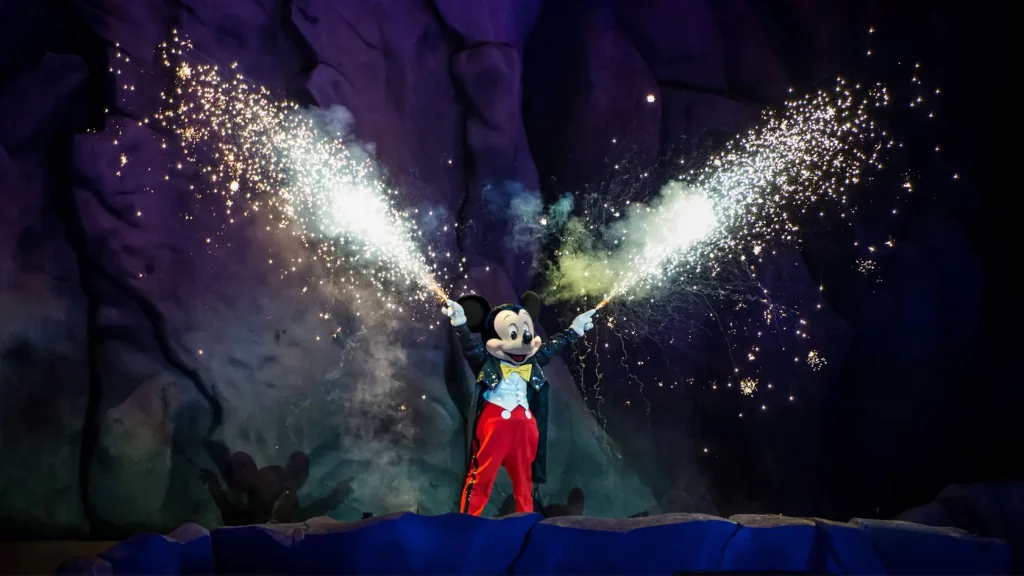 When you arrive for your meal, you'll receive a voucher for each party member. To enter Fantasmic through the dining package entrance, you will want to check in at the Beauty and The Beast – Live on Stage entryway. You'll be able to locate this area on Sunset Boulevard; that way, you can enter the Hollywood Hills Amphitheater to enjoy the show. You must arrive 25 minutes before the show, and it's suggested to arrive prior because this section does not have assigned seats. The theater opens 90 minutes before showtime if you'd like to get there nice and early.
Prices For Dining Packages
50's Prime Time Cafe: Adult – $51.00, Child – $22
Hollywood & Vine: Adult – $54.00 to $71.00, Child: $36.00 to $47.00
Mama Melrose's Ristorante Italiano Mangia: Adult – $54.00, Child – $22.00
Sci-Fi Dine-In Theater Restaurant: Adult – $49.00, Child – $22.00
The Hollywood Brown Derby: Adult – $73.00, Child – $29.00
Which Fantasmic dining location would you choose? Let us know in the comments!
Written by
Bobby Asen
Contributing Writer
Bobby has a strong passion for Walt Disney's stories and the Disney Parks. From taking vacations to the parks, to being an Annual Passholder, to working as a cast member for seven years at Magic Kingdom, his passion for Disney continues to grow. After visiting every Disney Park in the world, Bobby knew he wanted to share his experiences and his love for Disney in his writing.