Pizza, pasta, bread, wine, for many of us Italian food is comfort food. It makes us feel warm and cozy, serving sizes are usually abundant and there is always something on the menu that is exactly what we were hoping to eat. Thankfully, at Walt Disney World there are several Italian dining options for the whole family to enjoy a bit of comfort food while visiting the Disney parks and resorts. For those thinking of stopping for a bit of Italian cuisine while at the resort, here are the top six Italian restaurants at Disney World. 
Our list of the best Italian restaurants are based on reviews of table-service locations at the Disney Parks, Disney Hotels and Disney Springs only.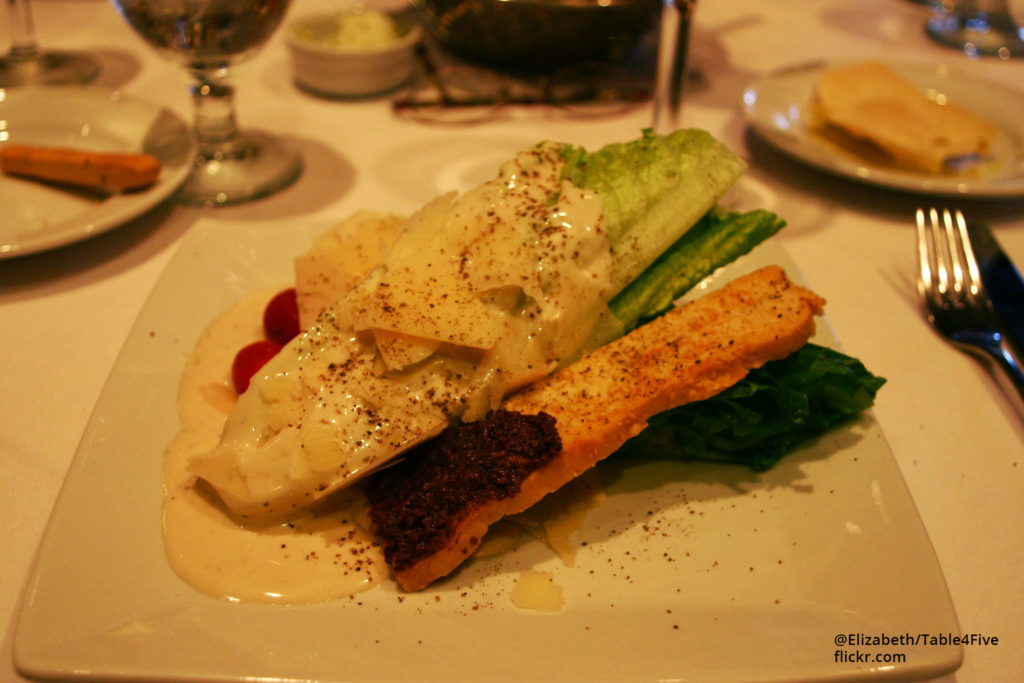 The signature restaurant at Epcot's Italian Pavilion has gone through several changes over the years. Thankfully, the current Tutto Italia has been a hit with Epcot guests. Tutto Italia is an upscale restaurant serving delicious and well-crafted Italian classics. On the menu you'll find pastas, seafood, steak, and more. While the menu is not extensive, it does offer several delicious options that will make it easy to please even the pickiest of eaters. Try the popular Lasagna alla Bolognese for lunch ($27) and the Lobster Ravioli for dinner ($31). 
Visit the following link for reservations and the full menu at Tutto Italia.  
5. Mama Melrose's Ristorante Italiano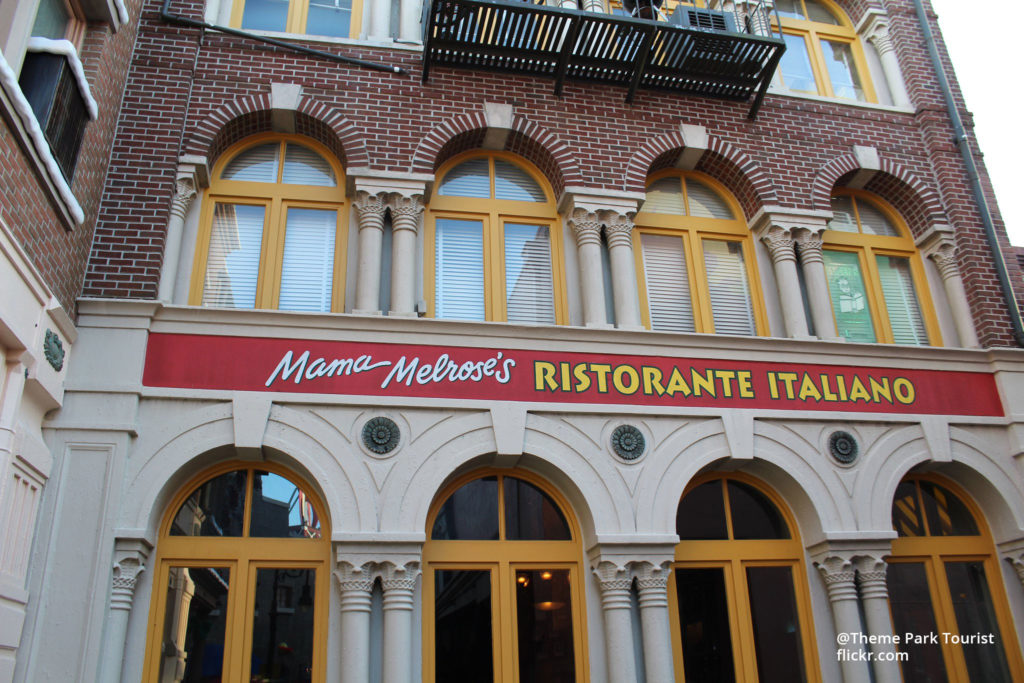 Tucked in a back corner of Disney's Hollywood Studios' Grand Avenue you'll find Mama Melrose's Ristorante Italiano. From the outside it might look like just another fake facade along the streets of the avenue, but rest assured, it is a real restaurant serving up some real delicious Italian fare. This casual eatery offers a menu full of Italian classics like Mama's Italian Pasta and Oven-baked Chicken Parmesan. However, there are few more unique menu items as well for those who are looking for something different. Try the Saltimbocca, pork tenderloin with lemon caper sauce ($28) or the Seafood fra Diavolo pasta, a mix of various seafood in a spicy red sauce ($26), two guest favorites. 
Visit the following link for reservations and the full menu at Mama Melrose.  
4. Via Napoli Ristorante e Pizzeria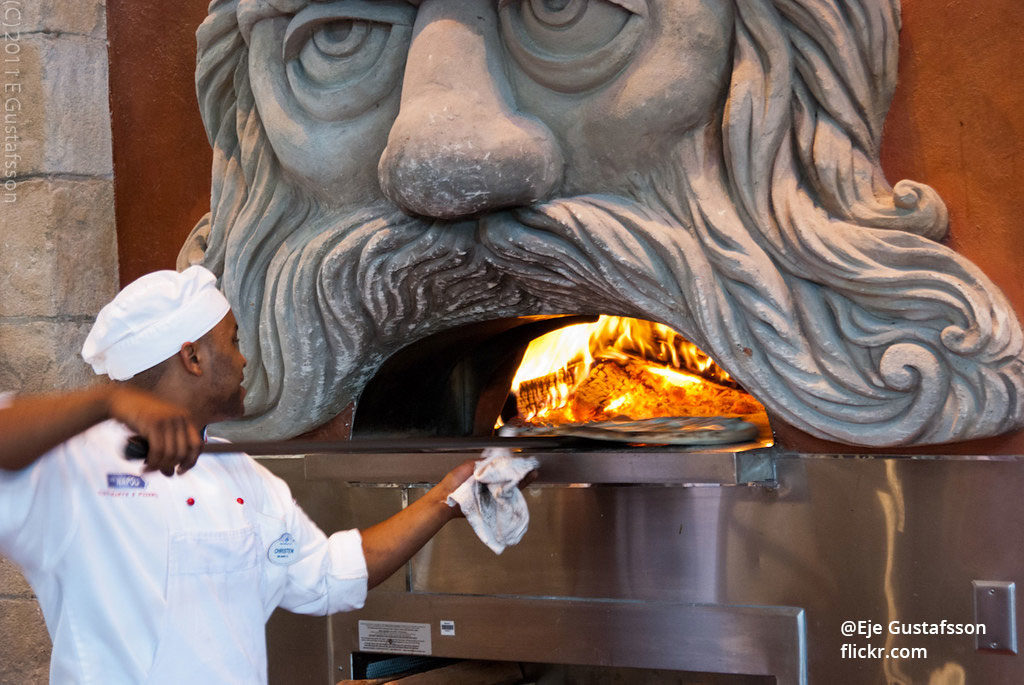 Just 10 years ago Epcot's Italian Pavilion opened this authentic pizzeria and it's been a hit ever since. While the restaurant offers a few appetizers, salads, pastas and entrees, the main draw here is the pizza. Via Napoli's pizza honors its namesake with authentic Neapolitan pizza baked in wood-burning ovens in record time. Pizza ingredients have been selected to mimic what you would find in famous pizzerias in Napoli. Italian tomatoes, fresh cheese, imported Italian flour and even specific water is sourced for the dough to match the flavor of classic Neapolitan pizza and to ensure that each pie is as authentic as possible. 
Visit the following link for reservations and the full menu at Via Napoli.  
3. Trattoria Al Forno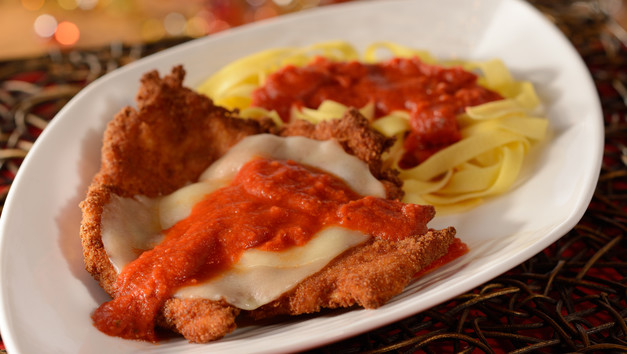 Located on Disney's Boardwalk, Trattoria Al Forno is the perfect place to start or end your day. The restaurant serves a character breakfast daily until noon with dinner starting at 5PM. 
For dinner, several delicious oven baked and wood-fired entrees grace the menu. From lasagnas to pizzas to pasta, you'll find some of your favorite Italian dishes with a bit of a twist. Try the braised short rib Pasta alla Bolognese ($28) or the Pettini di Mare, seared scallops and artichoke-cheese ravioli ($38). With an open kitchen, huge brick oven and a relaxing ambience, Trattoria Al Forno is a great choice for the whole family.
Visit the following link for reservations and the full menu at Trattoria Al Forno.  
2. Il Mulino New York Trattoria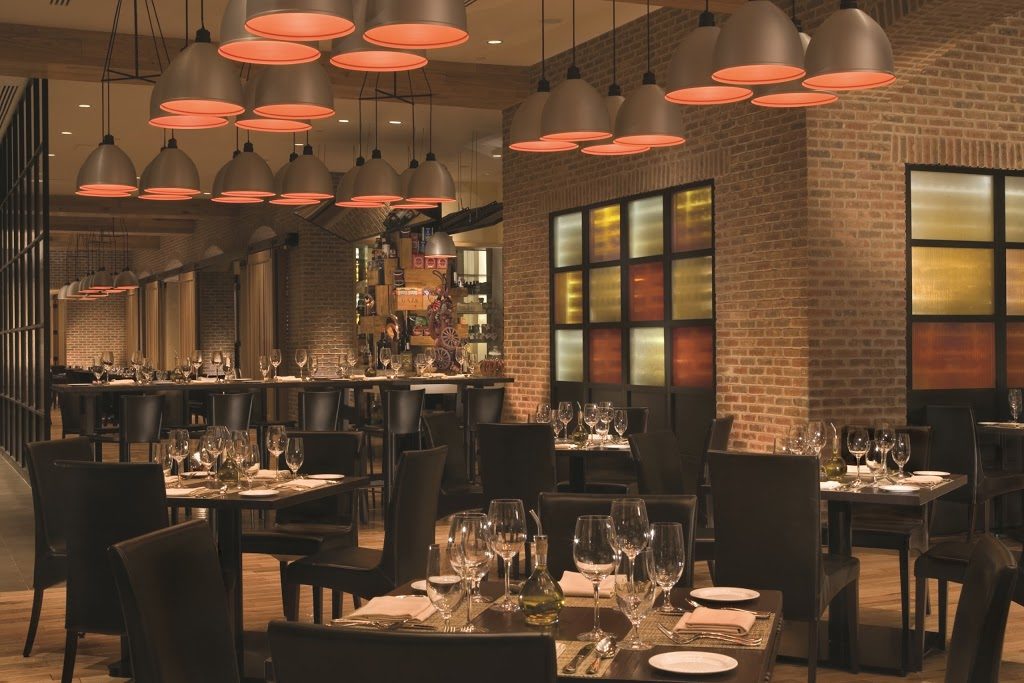 For over 35 years, Il Mulino restaurants have been serving delicious Italian meals across the US. The Swan hotel's Il Mulino is an elegant establishment offering a menu full of traditional, upscale Italian options. While the menu might be traditional, the food itself is exactly what you hope for from a fine Italian restaurant. Each item is well executed and full of rich flavor. Some guests favorites are the Vitello Parmigiana, veal parmesan ($35) and the Gamberi Francese, egg battered shrimp scampi ($35).
Visit the following link for reservations and the full menu at Il Mulino New York Trattoria. 
1. Terralina Crafted Italian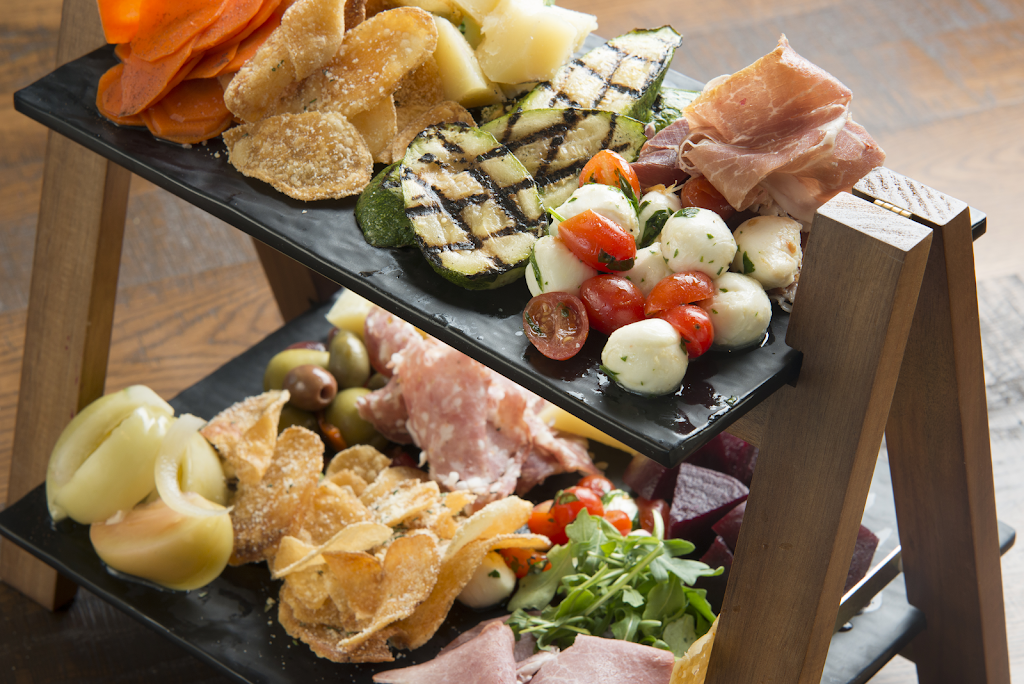 Formally Portobello's, the recently opened Terralina Crafted Italian at Disney Springs is one of the top spots to grab an Italian meal after a long day in the parks. With a new gorgeous patio with sweeping views of the lake at Disney Springs and a menu full of thoughtly crafted dishes, Terralina is a winner amongst other Italian locations at Disney world. Fresh pastas, pizza, delicious salads and entrees fill the menu and will fill your stomachs at this relatively new dining locale. For a treat, try the Antipasti Tower ($37) which turns traditional antipasti salad into a fun feast for the table. Also a hit are the Eggplant Parmesan Stack ($21) and Spaghetti and Meatballs ($22).
Visit the following link for reservations and the full menu at Terralina Crafted Italian.  
While there are currently quite a few Italian restaurants to choose from at Disney, these are our picks for the top six Italian restaurants at Disney World. What is your favorite Italian restaurant at Disney World? What's your favorite dish?  Let us know in the comments below.
Katherine Rand
DVC Shop Editorial Team