The Disneyland versus Disney World debate has been ongoing since the latter opened in October of 1971. Each location has their own strengths and weaknesses, but I'm not here to pit these two wonderfully different resorts against each other. Deciding which destination is a better fit for your family really comes down to how much time you have and what kind of vacation you're looking for. So which resort is best for your next Disney Vacation, The Happiest Place On Earth or The Most Magical Place On Earth?
Location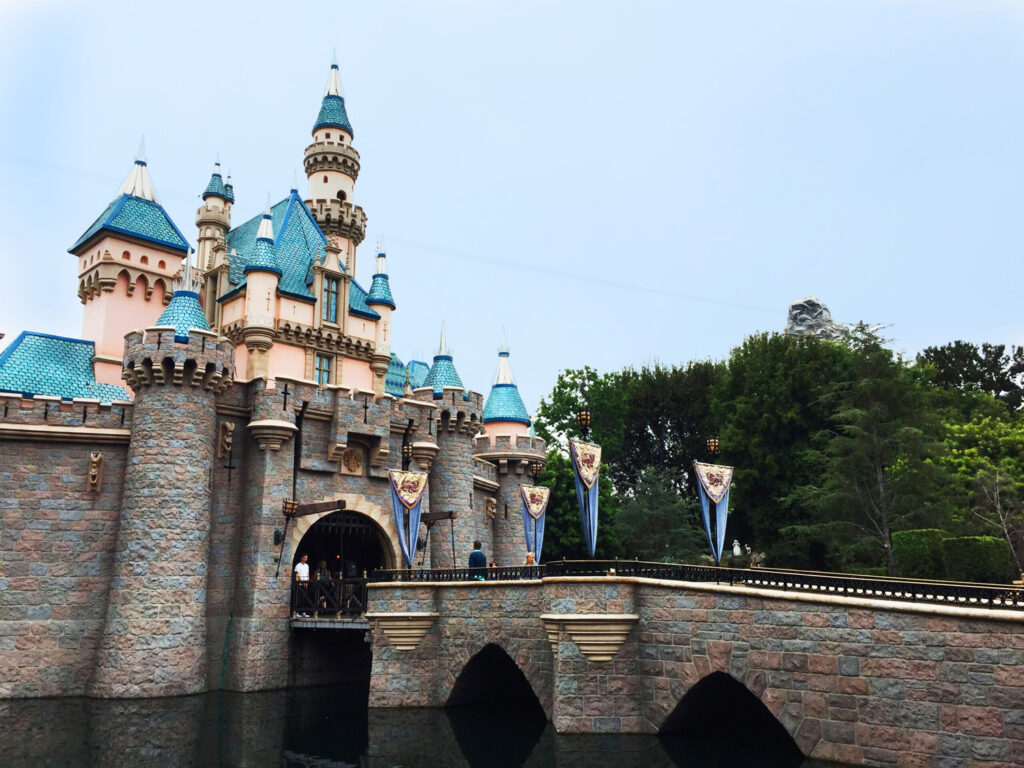 Ironically, both the Disneyland Resort in California and Walt Disney World in Florida are located within Orange County in their respective states. Since Disneyland is located about 35 miles south of Los Angeles International Airport, it's usually necessary to rent a car, especially if you're planning on visiting other parts of southern California. There are some third-party shuttle services that will usher guests from LAX to the Happiest Place on Earth, and there's always the option of cabs or ride-share services.
Disney World used to have a leg-up in this area due to Disney's Magical Express, but last year it was announced that Disney will be retiring this service in 2022. However, Mears, who operates the Magical Express alongside Disney, will be starting their own shuttle service from Orlando International Airport to Disney World in January 2022; pricing has not yet been released.
Size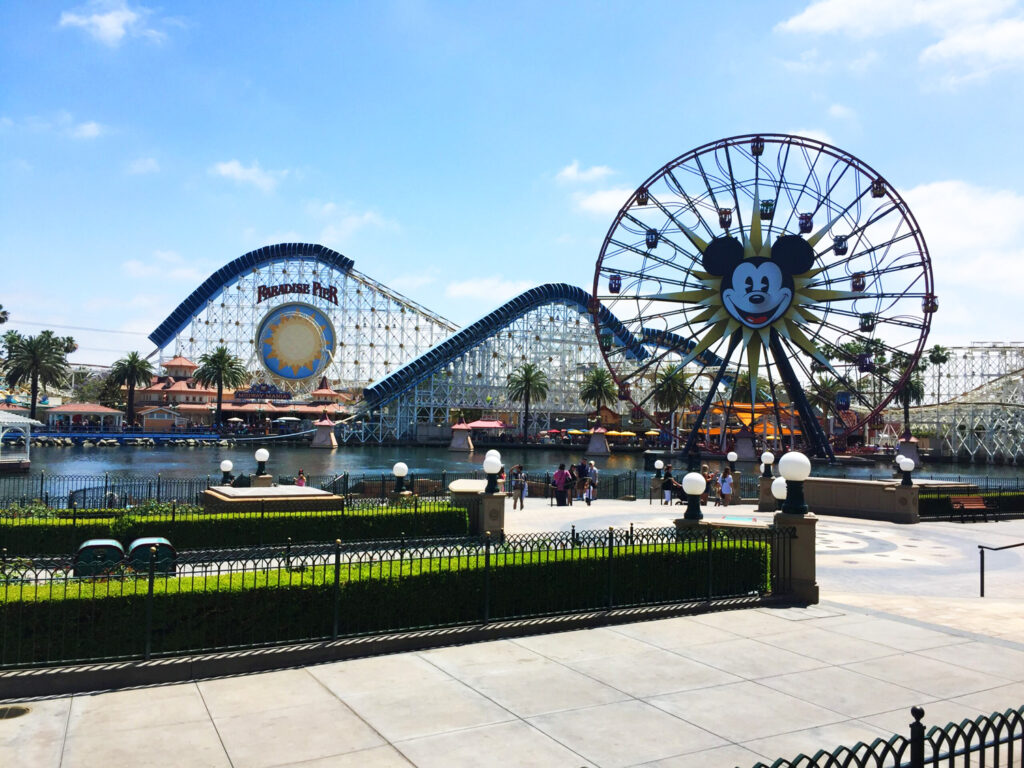 At 43 square miles, Walt Disney World is twice the size of Manhattan and features four theme parks, Magic Kingdom, Epcot, Disney's Hollywood Studios, and Disney's Animal Kingdom, two water parks, a shopping district, four golf courses, a residential neighborhood, and over 25 hotels.
Disneyland doesn't have the blessing of size, but they make great use of their 510 acres, which features two theme parks, three hotels, and a shopping district. To some families, Disney World's sheer size can seem overwhelming, while other families want to be immersed in the "Disney bubble" and are keen to take advantage of Disney World's plethora of amenities.
Transportation
Since Walt Disney World is so vast, it became necessary for Disney to provide their guests with transportation options to get them to and from the theme parks. Nowadays, guests can travel from their resort hotel to one of the four parks via monorail, boat, bus, or Skyliner.
Over on the west coast, Disneyland's small size omits the need for transportation. In fact, you can easily walk from all three of the on-property hotels to the front gates of Disneyland or Disney California Adventure. This also makes parkhopping easier: all you have to do is cross the esplanade and boom! You're there!
Hotels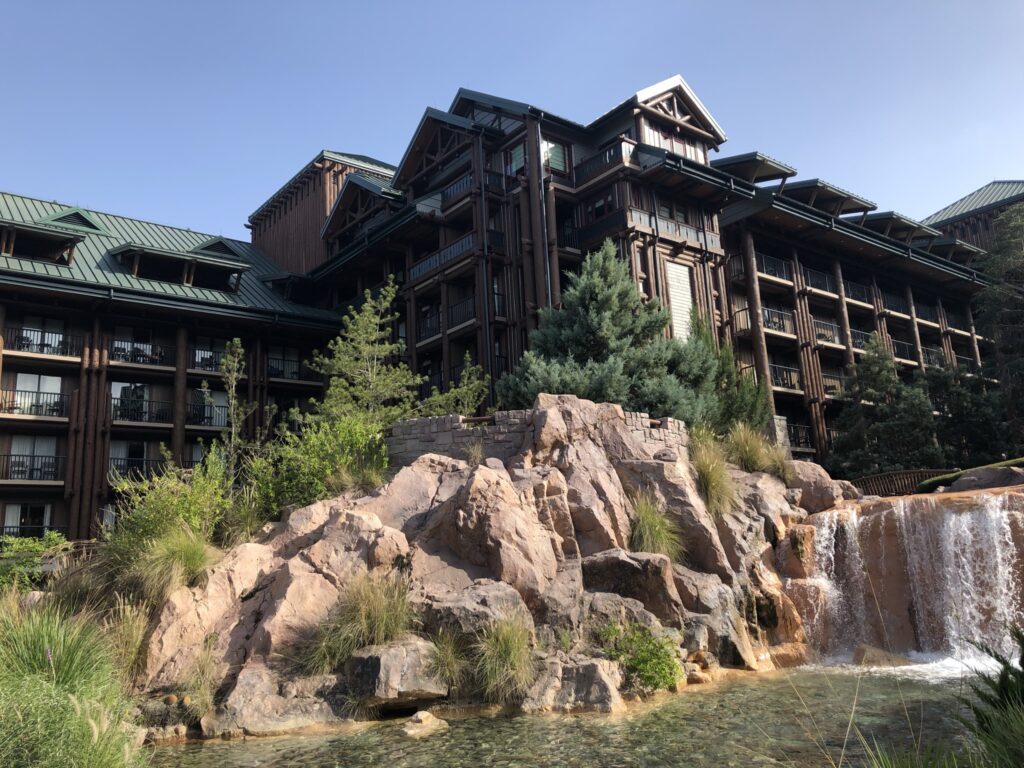 Disney World offers hotels in four unique categories- value, moderate, deluxe, and deluxe villas -that cater to every budget imaginable. Each resort has their own distinct theming, which gives guests the opportunity to stay at a different immersive hotel each time they visit. Disney World is also home to 11 Disney Vacation Club Resorts, which makes it much easier for DVC members to make reservations on the east coast.
At Disneyland, guests are given the choice between three individual hotels, which are all on the same level as Disney World's deluxe resorts. However, there are many Good Neighbor hotels, which are located within walking distance of the Disneyland Resort. These hotels offer a more economical option for your Disneyland trip and you can even see some Disneyland icons- like the Matterhorn and the monorail- from your hotel room.
Dining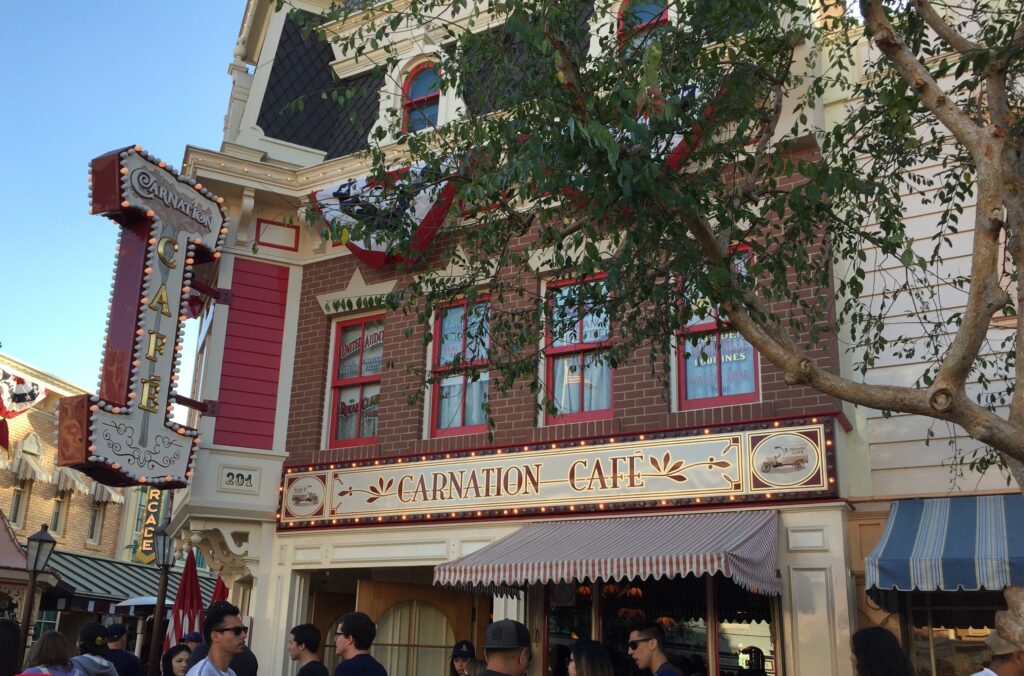 No Disney trip is complete without delicious Disney snacks, like popcorn, Mickey waffles, churros, and Dole Whips. Thankfully, both Disney World and Disneyland serve these fan-favorite foods and they offer menu options for guests with dietary restrictions.
Due to Disney World's size, they naturally have more restaurants and character dining experiences. However, on my trips to Disneyland, I noticed that they seem to offer more health-conscious options, in addition to standard theme park fare. At the moment, Disney World's popular dining plan is on hold, but it was always a budget-friendly way to maximize your meals around the resort. Disneyland's former dining plan never took off in way that Disney World's did and was discontinued in 2014.
Attractions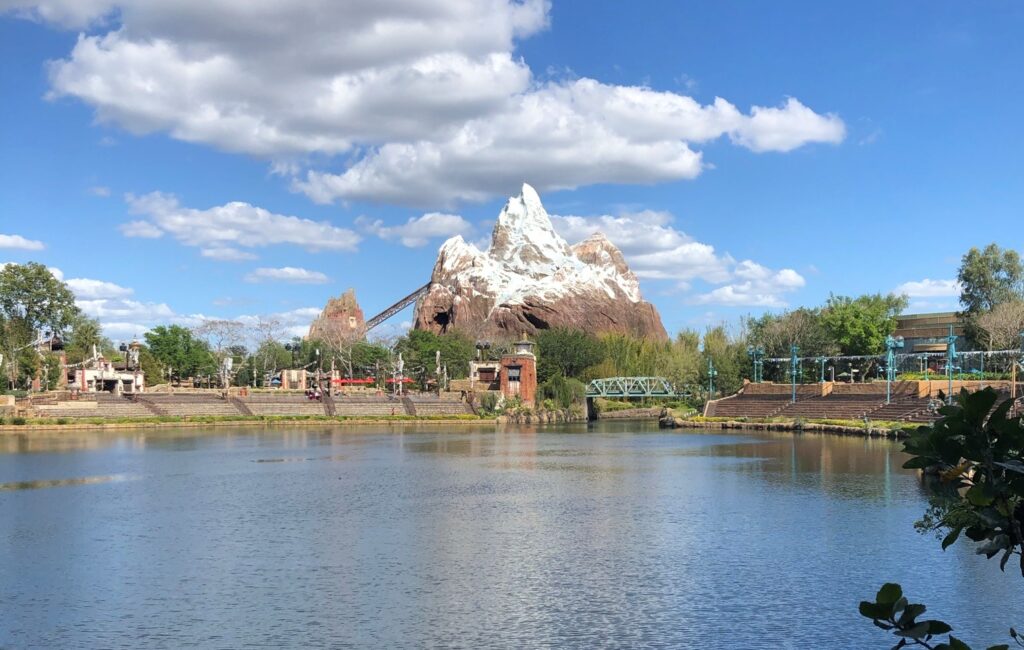 There are around 20 attractions that overlap between Disney World and Disneyland, such as Jungle Cruise, Space Mountain, and Soarin'. Even though many of these rides seem the same on the surface, there are noticeable differences between the east coast and west coast versions. With two extra parks, Disney World does have their own original attractions- like Kilimanjaro Safaris and Spaceship Earth- but Disneyland is still home to classic dark rides, like Mr. Toad's Wild Ride and Snow White's Enchanted Wish (formerly Snow White's Scary Adventure). Both resorts feature a diverse lineup of attractions that will appeal to little ones as well as thrill junkies.
Opening on July 17, 1955, Disneyland is the only park that Walt Disney ever walked in, so there is a sense of nostalgia across the resort. Disney World is Walt's legacy, a resort built by his brother Roy in his memory. Both the Happiest Place on Earth and the Most Magical Place on Earth offer world-class attractions, restaurants, and hotels, and have enough to keep a family entertained for well over a week.
It's impossible for us to choose which vacation destination is better for you as the decision comes down to what you and your family are looking for. Disney World is much more than an east coast Disneyland, and Disneyland is much more than a miniature version of Disney World. Each resort has its own identity and special offerings that make them both must-visit locations.
Have you been to Disneyland, Disney World, or both? Which is your favorite resort and why? Share your thoughts in the comments below.
Written by
Erika Lucas
Contributing Writer
Erika has lived in Orlando her whole life, so she was practically raised at Walt Disney World. While in college, she worked for Disney in roles ranging from character attendant to VIP tour guide. Nowadays, she spends her days planning her next trip to the parks or dreaming about setting sail on another Disney Cruise.