The latest digital service set to aid guests in both Walt Disney World Resort and Disneyland Resort is the Disney Genie app. Various features in this new app will assist guests in making the most out of their Disney vacation via complementary and paid services. However, you may find yourself wondering, what exactly is the Disney Genie app, and what does it mean for you?
Set to launch this Fall, Disney Genie has been created To act as a "virtual personal assistant" to guide guests through the parks with tips to streamline their days. There are many different layers to the Disney Genie app, so let's break it down by the cost of the app.
Free Services
The most important thing to mention up front is that Disney Genie is a free service. Disney Genie will be added as a part of the current My Disney Experience app and the Disneyland app automatically.
Disney Genie will assist guests in planning out their visits to the parks based on the things they are most interested in from rides to restaurants. Other features will include projected wait times, assistance with mobile ordering, and waitlist reservations for restaurants. Disney Genie will create an itinerary for the day that can be changed as guests are experiencing the parks and as real time data comes in such as the current wait times for rides.
Disney Genie+
Along with the announcement of the Disney Genie app also comes the announcement that Fast Passes will not be returning to the Disney parks. For guests that wish to skip the lines and get the Fast Pass experience, they will wish to upgrade to the Disney Genie+ service with an added fee.
With Disney Genie+ guests will select an attraction and a time to return to the ride. When the arrival time comes up, guests will enter the rebranded FastPass line, now called the Lightning Lane, and skip the standard line.
How Many Selections Can You Have?
Similar to FastPass, guests can only have 1 attraction selection with Disney Genie+ at a time. Once you enter the Lighting Lane, which will be done by tapping in on the app, guests will be able to book their next one. All selections will be subject to availability.
Guests will be able to make their Disney Genie+ ride selections at the following times:
Walt Disney World – 7:00 AM on the day of their park visit
Disneyland Resort – when guests enter the park
Included Attractions
The complete list of included attractions for Disney Genie+ has not yet been released, although a few fan favorites are included. A couple of the released attractions include Millennium Falcon: Smugglers Run and Haunted Mansion.
Overall Disney Genie+ will include over 40 Disney World attractions and 15 Disneyland attractions.
Other Perks
Disney Genie+ will also offer a Disney PhotoPass Augmented Reality lenses in Walt Disney World. In Disneyland, guests will have access to all Disney PhotoPass downloads from their day with the purchase of the Disney Genie+.
Another feature that Disney Genie+ will offer is the exclusive audio experiences that will feature special guests and Imagineers. This is a great way for guests to learn more about attractions and the parks from the people who created it first hand.
Cost
The most burning question about Disney Genie+ is, what will it cost?
Disney World – $15 per ticket, per day
Disneyland – $20 per ticket, per day
Disney Genie+ can be purchased in advance to guests' visits, but the attractions are only available on the actual day of your trip.
Individual Attraction Selections
In addition to the free services and the Disney Genie+ paid services, there is another option that guests may access. Individual attraction selections will allow guests to purchase Lightning Lane access for the most popular rides, for a fee.
What Attractions are Offered?
As noted earlier not every attraction is available with the purchase of Disney Genie+. Some of the most popular attractions were left off of that list, but are available for the individual selections. These attractions will include:
It is worth noting that a couple of these attractions are virtual queues. Disney states that this will not change. All guests will be able to access virtual queues free of charge. If, however, guests were not able to receive a boarding group they will be able to attempt to secure a spot using the Individual Attraction Selection.
Cost
There is not a set cost for each ride. Disney has stated that pricing for the Individual Attraction Selection will vary based on attraction, park, and the date.
The best part about the Individual Attraction Selection is that guests will not need to purchase Disney Genie+ in order to use it. Guests will be able to pick and choose according to their budget and attraction priority. If you only wish to use it to ride one attraction for the entire day, that is completely possible.
How Many Selections Can You Make, and When?
Guests will be able to schedule 2 popular rides per day. When returning at the scheduled time guests will be able to use the Lightning Lane to access the attraction much faster.
For those who enjoy Park Hopping, no need to worry. Those 2 high demand attractions can be scheduled at 2 different parks as long as guests have a Park Hopper ticket.
Guests will need to book their ride selections on the day of their trip. Here is where staying on Disney property provides extra benefits to guests once again. Those who stay at a Disney owned and operated hotel, the Walt Disney World Swan and Dolphin, or the Shades of Green hotel will be able to make their ride selections at 7:00 AM on their park days. All other guests will have to wait until they are in the park to make their Individual Attraction Selections.
Big Changes
The development of the Disney Genie+ app is certainly creating big changes in the Disney parks. However, for those that do not wish to increase the cost of their vacation, standby lines and virtual queues will still remain the same. The Disney Genie+ app is simply here to create a day filled with as much fun and magic as possible, if guests choose to use it.
What do you think about the addition of the Disney Genie app? Do you plan on utilizing some of the newest paid services? Let us know your thoughts in the comments below!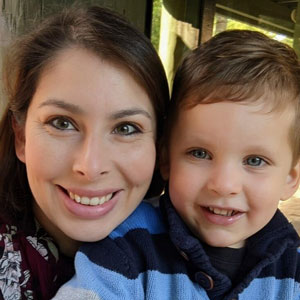 Written by
Rachel Van Norman
Contributing Writer
Rachel fell deeply in love with all things Disney as a little girl. Now as a wife and a mother herself, she shares this Disney obsession with her son and everyone around her. From her love of princesses to eating all the Disney food, Rachel spends her time radiating Disney magic and keeping everyone up to date on Disney news.