Today, Disney Cruise Line will set sail for the first time since March 2020 for some Disney Magic at sea. This limited time offering is only available for UK residents and the sailings will be departing from ports throughout England. Hopefully, this means that the return of DCL in the United States is on the horizon. But in the meantime, this is a great time to daydream about all the amazing offerings that Disney Cruise Line provides and what makes a Disney Cruise such a perfect vacation.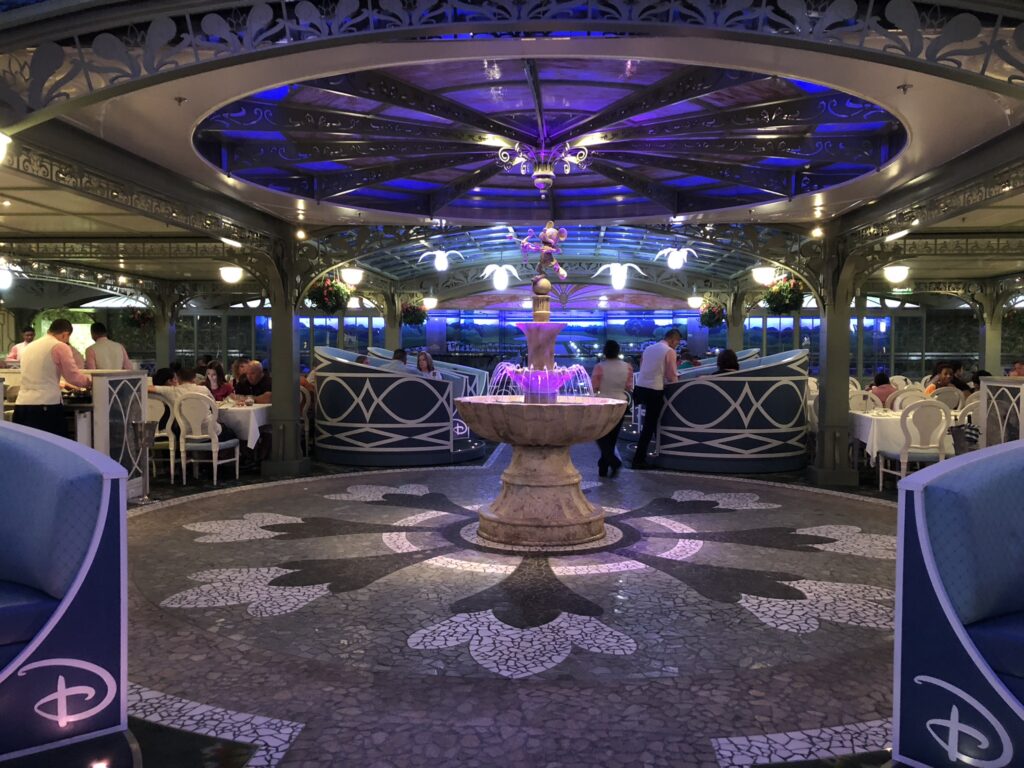 The Banquet's All Prepared For Delicious Cuisine
Whenever I board a Disney ship on embarkation day, the first thing I do is head straight to Cabanas to indulge in an all-you-can-eat buffet. Then I spend the rest of the trip dreaming about my next meal! Not only is the food on Disney cruises delicious, but it's also readily available and catered to suit any palate. Room service is available 24/7 and is included in your cruise fare, plus there's always soft-serve ice cream available on the pool deck.
One of my favorite parts of Disney Cruise Line is rotational dining: each night you dine at one of three different restaurants, but your wait staff travels with you so they quickly memorize your preferred drinks and if there are any food allergies.
Additionally, Disney Cruises offer some of the most unique dining experiences you'll find on any vacation, such as the new Avengers: Quantam Encounter that will debut on the Disney Wish.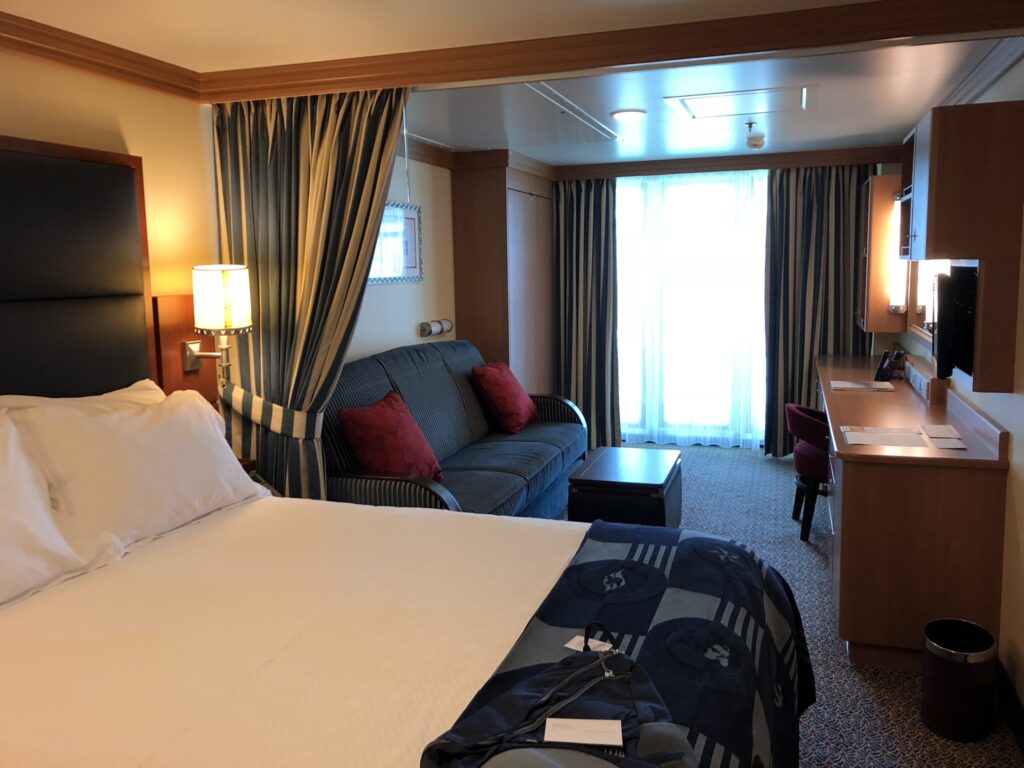 Smart And Spacious Cabins
Cabins in the cruise industry are notorious for being small and cramped. But Disney Cruise Line has found ways to maximize space to make your stateroom feel as open and spacious as possible. Almost everything in your room has more than one purpose.
For example, the couch can be turned into a bed by your stateroom host, and some rooms even offer a top bunk that pulls down from the ceiling. Another awesome feature in the staterooms is the split bathroom concept: there's one room that contains a sink and shower and another that contains a sink and toilet. This makes it easy for multiple members of your party to get ready at once, instead of having to take turns. From inside staterooms to staterooms with a full verandah, there's something for every budget and family size.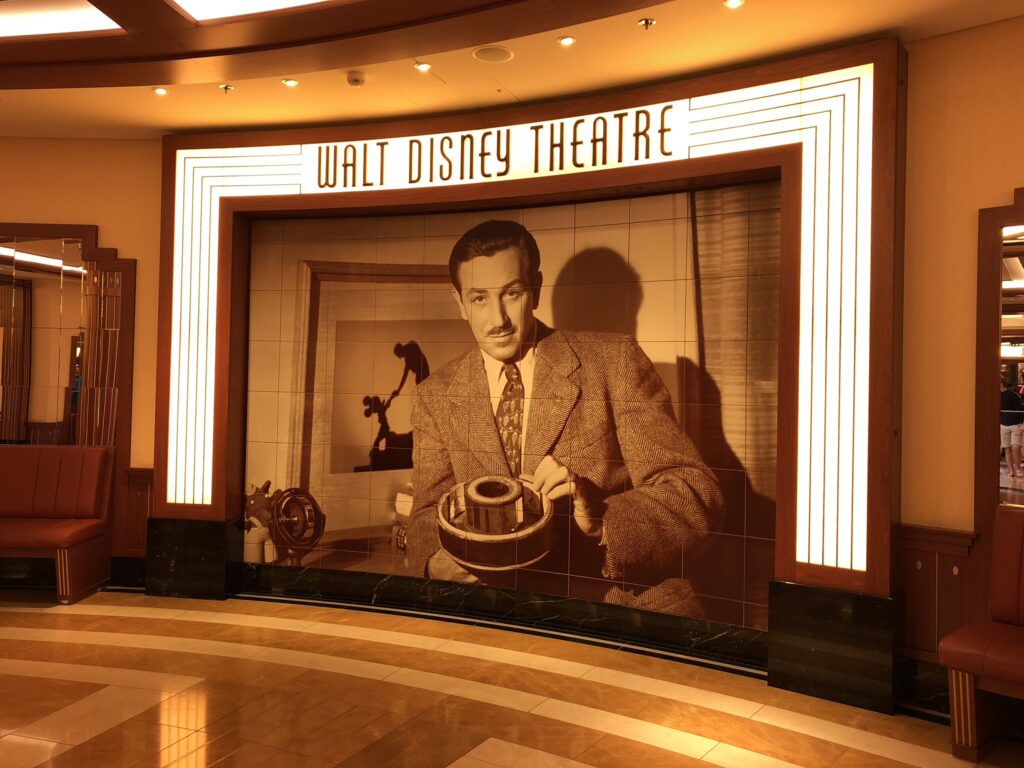 There'll Be Music, There'll Be Light, And World Class Entertainment
The Walt Disney Company is known for its world-renowned entertainment, and Disney Cruise Line is no exception. Each ship features three Broadway-style stage shows that are presented in a beautiful theatre. There's also a movie theatre on each ship that plays first-run movies, and Disney even has a massive screen on the back of one of the funnels, known as Funnel Vision, that shows your favorite Disney movies while you're taking a dip in the family pool.
And since this is a Disney cruise, your favorite Disney pals are available for photo ops all around the ship in themed outfits for Meet 'n Greets. My favorite is when they're all in black-tie for formal night. One of the highlights of every Disney cruise is Pirate Night, which features Mickey's Pirates in the Caribbean Deck Party, as well as fireworks at sea! Just like a fireworks spectacular at one of the Disney parks, these fireworks are set to a fantastic score from the Pirates of the Caribbean film series. Best of all, the firework shells are biodegradable, so they won't harm any of the creatures in the ocean.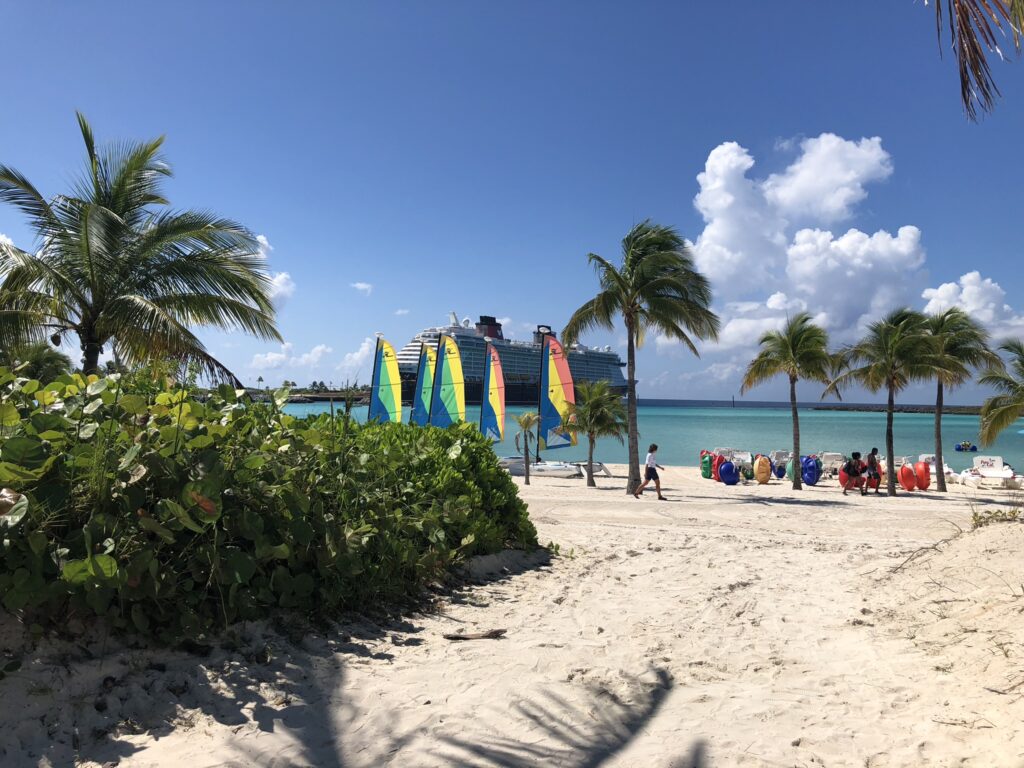 I Can Show You the World, With Amazing Ports Of Call
While a trip to a Disney theme park is awesome, Disney Cruise Line gives you the opportunity to explore multiple destinations in one trip. Currently, DCL offers itineraries in the Caribbean, Bahamas, Mexico, Canada, Europe, and Alaska, plus there's a couple sailings each year that travel through the Panama Canal or across the Atlantic from England to Florida. It really is an amazing way to see the world, while also getting your Disney fix.
One of the biggest perks of Disney Cruise Line is their private island in the Bahamas, Castaway Cay. This tropical oasis offers miles of sandy beaches (including an adults-only beach), multiple dining locations, a kids' club, water sport excursions, and beautiful, crystal-clear water. On some itineraries, you're lucky enough to make two stops at Castaway Cay. But if it was up to me, they could just leave me there forever!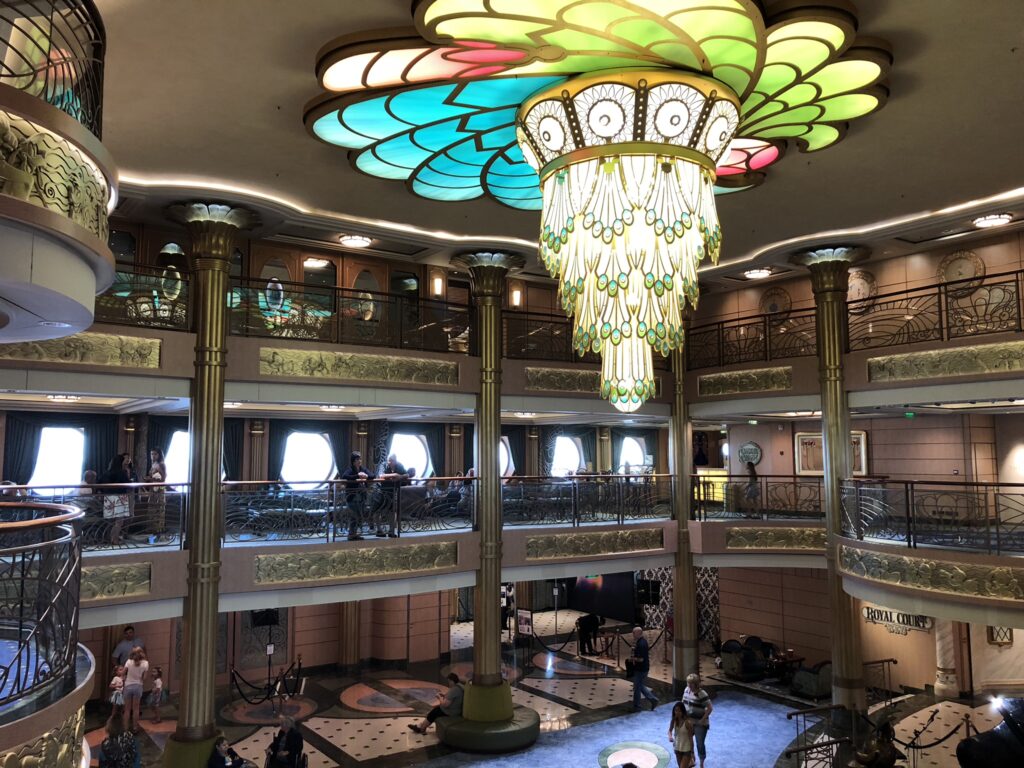 It's Our Problem-Free Planning Philosophy
Personally, I enjoy planning my vacations; it's a great way to take my mind off daily life and to get me excited for my trip. But I know not everyone loves planning every part of their vacation, which is why Disney Cruise Line is so perfect. Before you set sail on a Disney cruise, you can do as much or as little planning as you'd like. You can simply book your stateroom, get on the ship, and wing it, and have a marvelous time. Your dinner seating is already booked for you, and there are plenty of activities onboard and places to relax that don't require any previous planning.
Or you can book special dining experiences, beverage tastings, spa treatments, and excursions at every port so that you have a jam-packed schedule. It really is up to you and what your family is looking to get out of your Disney Cruise experience.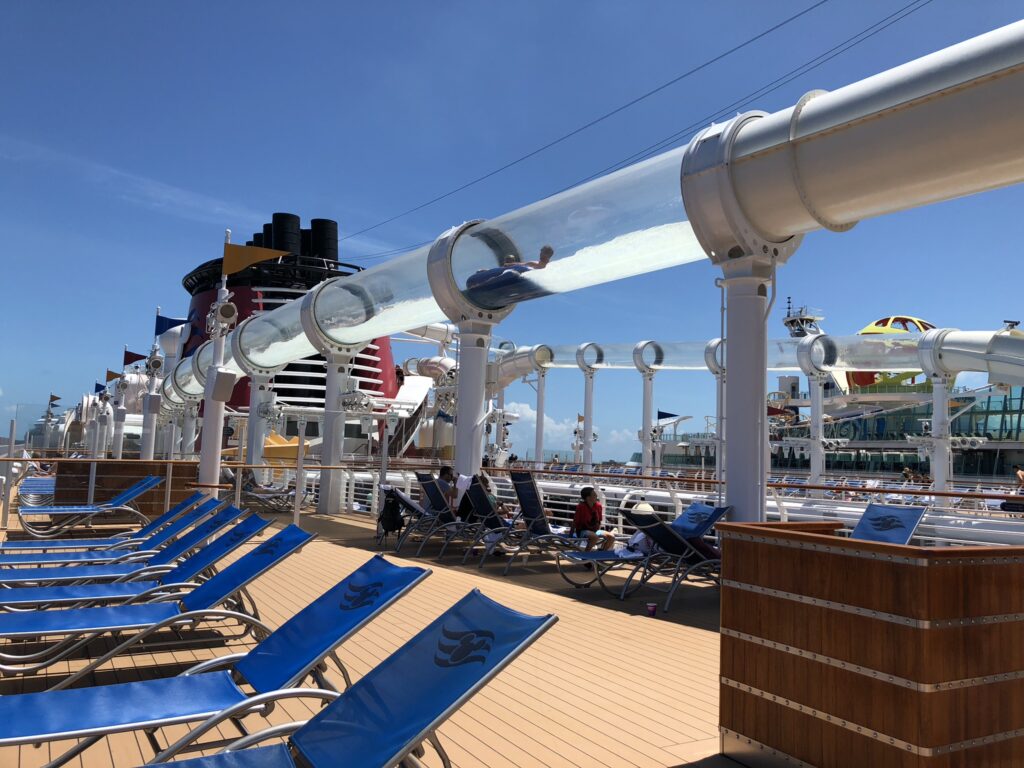 Two Worlds, One Family, Or Go Alone
Many people assume that a Disney cruise is just for families with young children, but that is definitely not the case. On Disney Cruise Line, there really is something for everyone. Each ship is home to Disney's Oceaneer Club, which is an interactive venue for kids ages 3 to 12. Here they can play games, do crafts, make new friends, and become a part of some of their favorite stories.
There's also a separate club for tweens called Edge, and a hangout for teens, known as Vibe. And don't worry, there's plenty for adults to do as well. The Senses Spa is the perfect place for grown-ups to relax and indulge in a personalized spa treatment. All four ships also offer an adults-only pool, plus an entertainment district for guests 18 and older. And even if your family spends the day engaging in different activities, you still get to meet up for an amazing dinner in the evening.
Disney Cruises are really the perfect vacation for people of all ages. A Disney Cruise a great way to see different corners of the world, while also getting to experience some much needed Disney magic. Currently, the Disney Cruise Line fleet consists of four ships: the Disney Magic, Disney Wonder, Disney Dream, and Disney Fantasy. But there are three brand new ships currently in development, with the Disney Wish setting sail beginning in June 2022.
Have you ever been on a Disney cruise? Tell us what you loved about your Disney Cruise experience. Or, if you've never cruised with Disney before, what you're most looking forward to.
Written by
Erika Lucas
Contributing Writer
Erika has lived in Orlando her whole life, so she was practically raised at Walt Disney World. While in college, she worked for Disney in roles ranging from character attendant to VIP tour guide. Nowadays, she spends her days planning her next trip to the parks or dreaming about setting sail on another Disney Cruise.