Meeting their favorite Disney character is every child's dream. After years of seeing these characters on TV, in movies, on lunchboxes and pajamas, this is the moment they've been waiting for. This short encounter is the moment that truly brings the magic of Disney alive for a child.
While there are plenty of meet and greet opportunities throughout the Disney World Resort, the following is our list of the best character meet and greet experiences at each Disney World park.
Animal Kingdom
While the biggest draw at Animal Kingdom may be the live animals and the fairly new Pandora – The World of Avatar area, this is a great place for a unique Meet and Greet experience. 
Pocohontas
Located along the wooded, winding paths of the Discovery Island Trails you'll find the elusive Pocohantas. This is the only Meet and Greet location for Pocohontas in any Disney World Park so be sure not to miss her if you or your little ones love the Pocohontas movies and series.
Tucked away behind the Terra Treats snack stand on the Northwestern side of Discovery Island, the Pocahontas Meet and Greet location can be easy to miss. From the entrance of the park, head toward the Tree of Life. Once at the main thoroughfare in front of the tree, head left toward Africa. Before crossing over the bridge to Africa, take the pathway just behind Terra Treats to find Pocohontas.
Mickey and Friends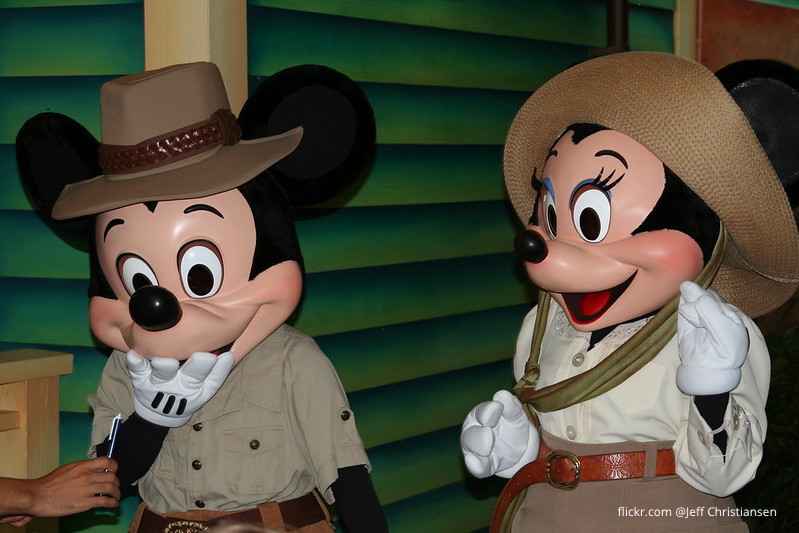 Another fantastic Meet and Greet at Animal Kingdom is Adventures Outpost on Discovery Island. Just before heading over the bridge to Dinoland you'll see the Adventures Outpost on your right side. Located inside you'll find your favorite Disney pals, Mickey and Minnie decked out in full safari gear. 
What's great about this location is that you'll get to meet and take photos with both characters at the same time. That means one queue and one set of photos with the two most famous Disney characters. If you have small children and are looking for one, efficient character Meet and Greet experience, this is a great choice.
Magic Kingdom
Mickey Mouse
At Disney World's signature park, there are a multitude of Meet and Greet opportunities. Upon entering the park, many are tempted to immediately jump into the Town Square Theater to see the holy grail of characters, Mickey Mouse. This generally creates very long lines early on in the day. While Mickey Mouse is likely on your must see list, it's best to come back to this location in the late afternoon or early evening if you'd like to see the mouse who started it all within a reasonable timeframe.
Tinker Bell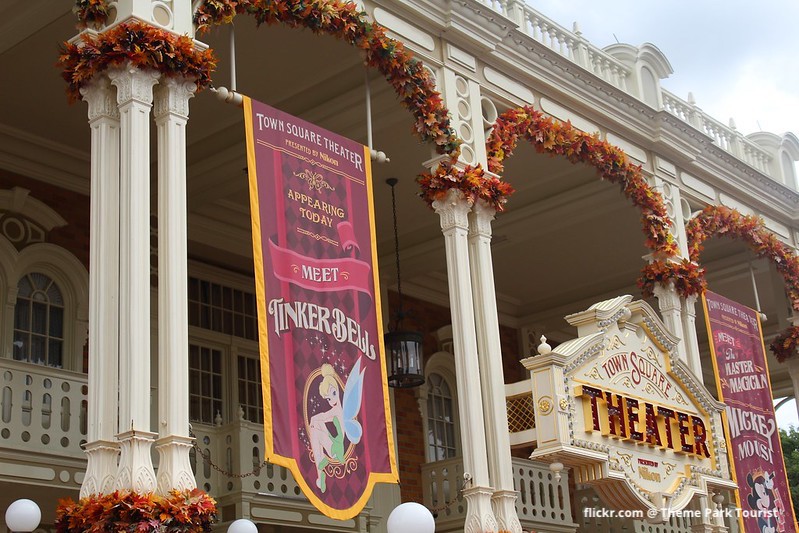 Also located in the Town Square Theater is our favorite feisty fairy, Tinker Bell. Most often, her line is quite short in the morning as the majority of early visitors are queued up to see Mickey Mouse.
Ariel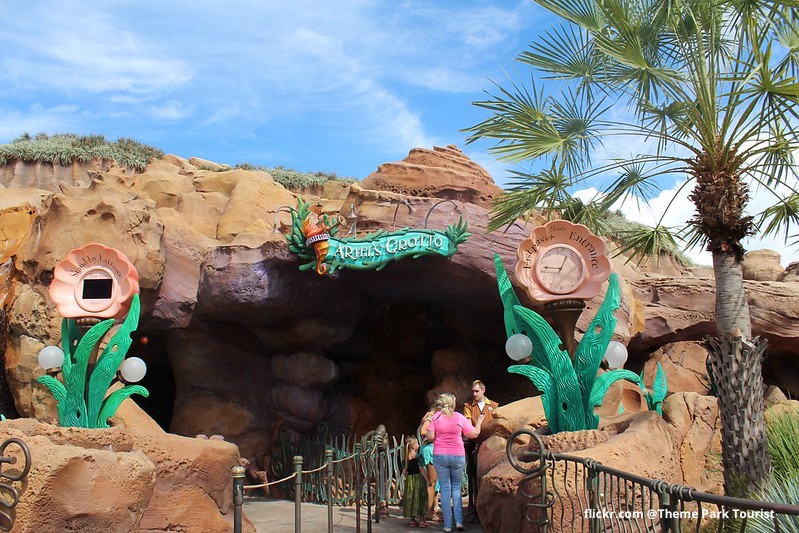 If you're looking for a Meet and Greet experience with great theming, head over to Fantasyland and visit Ariel at her Grotto. Adjacent to the The Little Mermaid's Journey Under the Sea ride is Ariel's seaweed covered grotto complete with a clamshell chair and the underwater princess herself. 
Cinderella, Elena, Rapunzel and Tiana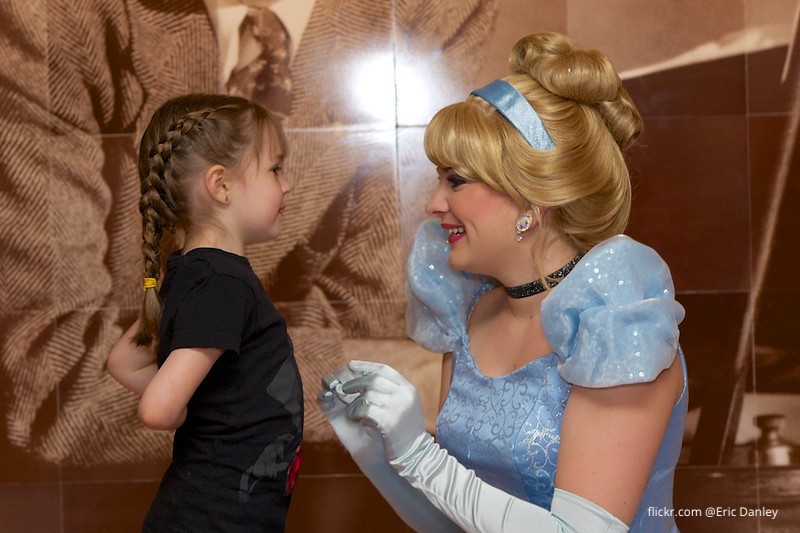 If you're at the Magic Kingdom and visiting Cinderella's Castle, naturally you may also want to meet the namesake princess herself. Just behind the castle, in Fairytale Hall is where you'll find the beloved princess along with several other Disney princesses. Fairytale Hall hosts a total of four princesses everyday, Cinderella, Elena, Rapunzel and Tiana. One queue is for Cinderella and Elena, while the other is for Rapunzel and Tiana.
Epcot
Elsa and Anna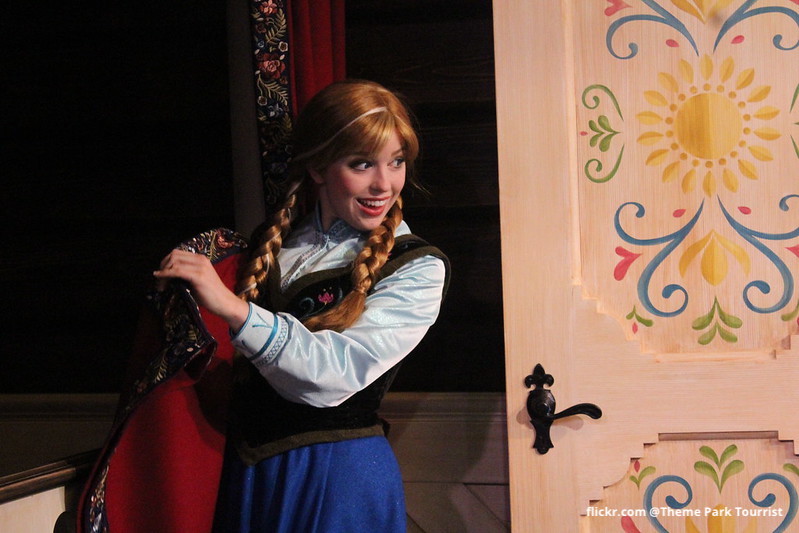 In 2016, Epcot added the Royal Sommerhus to its Norway Pavilion in the World Showcase. Royal Sommerhus is one of the best themed Meet and Greet locations and is home to two of Disney's most popular princesses, Frozen's Elsa and Anna. Inside the Royal Sommerhus guests will make their way through the quaint summer home of the Frozen sisters and then meet the two A-Listers in person. For anyone who loves the Frozen movies, this is a must experience Meet and Greet.
Until this year, Epcot's Character Spot was a great place for a three-in-one Meet and Greet where guests could see Mickey, Minnie and Goofy in their traditional attire all at once. Due to renovations and construction at Epcot, the Epcot Character Spot is closed. We hope to see a similar experience when renovations are completed. 
Hollywood Studios
Chewbacca, Darth Vadar, BB8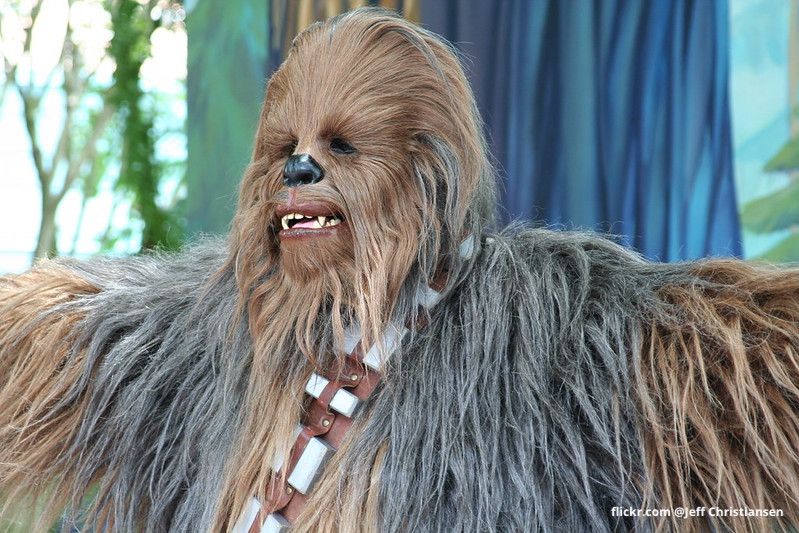 If you're a Star Wars fan, Hollywood Studios is the place to be for several memorable Meet and Greet encounters with your favorite Star Wars characters. At Star Wars Launch Bay guests can meet a variety of Star Wars characters including Chewbacca, Darth Vadar and BB8. Characters at this location have separate queues and the line-up tends to change on occasion. 
Minnie and Sorcerer Mickey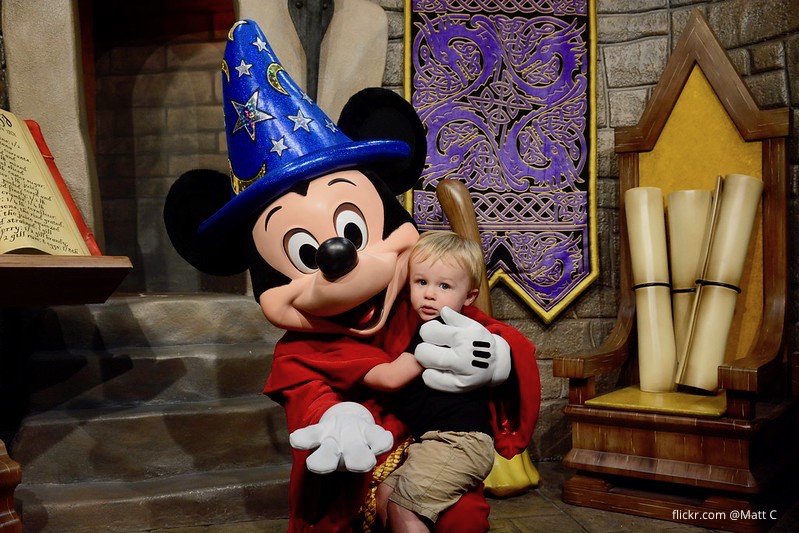 If you're a fan of Fantasmic!, then head over to the Red Carpet Dreams Meet and Greet location at Hollywood Studios. This is currently the only location to meet Sorcerer Mickey and see him wearing his famous red cape and blue magician's hat. 
Guests line up only once for both characters at Red Carpet Dreams, making it an efficient and fun Meet and Greet experience. 
Meeting your favorite characters at Disney World is a magical experience that you don't want to miss. Keep in mind that Disney often rotates characters at designated Meet and Greet locations. Before your next trip to Disney, check out all of the current Meet and Greet experiences to be sure you don't miss anyone on your must-see list. We hope this list of best character meet and greet experiences at each Disney Park helps you plan your next Disney World vacation.
What is your favorite Meet and Greet Experience at Disney World? Share your recommendations in the comments below.
Katherine Rand
DVC Shop Editorial Team