Walt Disney believed "if you can dream it, you can do it". Along with his desire to create a place of magic for everyone, Walt Disney made a commitment to the conservation of our planet. He believed that conservation is a matter concerning all of us, "a science whose principles are written in the oldest code in the world – the laws of nature".
Beginning with several early Disney movies like Flowers and Trees and Bambi, we are inspired to recognize the delicate balance between nature and man. The five areas of environmental focus of the Walt Disney Company include water and energy conservation, greenhouse gas emissions reduction, waste minimization, ecosystem conservation, and inspire action. Here are the different ways Walt Disney's mission to preserve our planet continue today inside and outside the Disney Parks.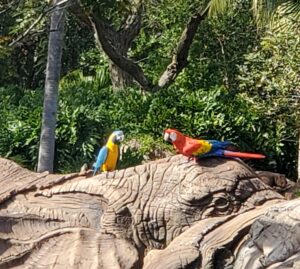 The Disney Conservation Fund
In keeping with Walt Disney's commitment to conservation, the Walt Disney Company established their philanthropic initiative, the Disney Conservation Fund, on Earth Day in 1995. To date the Disney Conservation Fund has directed over $100 million in grants to nonprofit organizations in support of over 2000 conservation projects helping to protect over 1000 species around the world.
These grants are saving wildlife, inspiring action, and protecting the planet. Several examples of the work that DCF has accomplished include, combatting elephant poaching in Mali, providing emergency funding for community-based forest rangers, coral restoration program, expanding zebra conservation in Kenya, and increasing the Galapagos penguin population.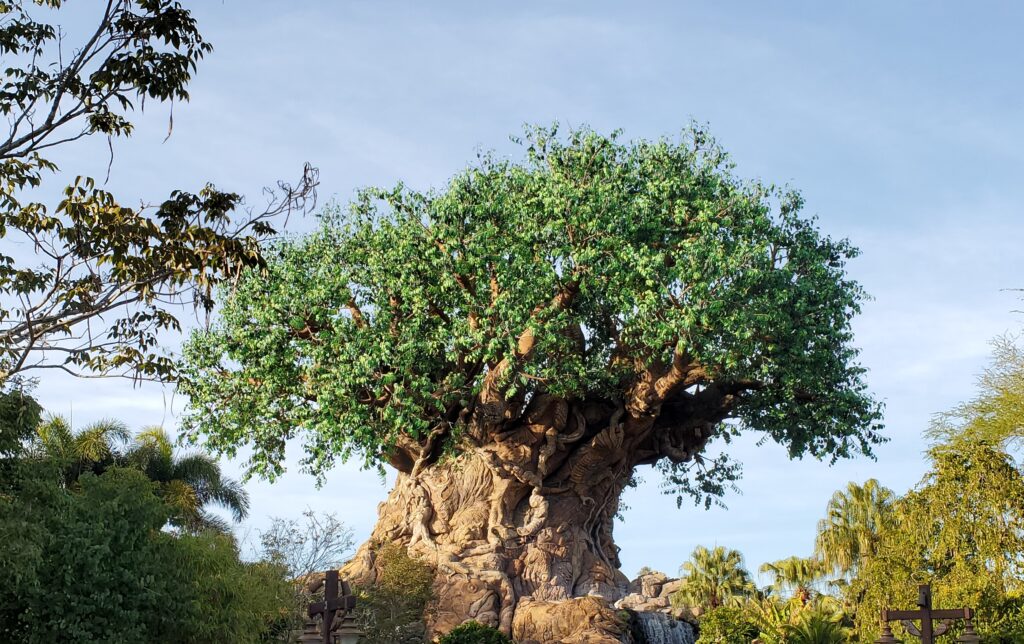 Disney's Animal Kingdom
On Earth Day, 1998, Disney's Animal Kingdom opened as the largest theme park in the world encompassing 580 acres. This Disney Park is themed around the natural environment and animal conservation. Engaged in research and conservation efforts involving its animal species, Animal Kingdom has celebrated many wildlife births of threatened animal species including elephants, giraffes, and white rhinoceros.
The attraction, Rafiki's Planet Watch, provides an in-depth look at animal habitats around the globe and it is a place where guests can explore where the animals of Walt Disney World receive expert veterinary care. There is also a petting zoo that provides a hands-on learning experience. Other ways Animal Kingdom promotes conservation in the park include recycling containers throughout the park and eliminating the use of plastic for lids and straws.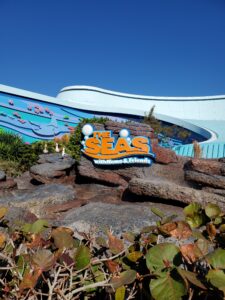 The Seas, With Nemo And Friends Pavilion
Epcot's The Seas, With Nemo and Friends is a unique experience that incorporates an aquarium, interactive museum, and a ride. As you walk off the ride you are immersed in an underwater environment where you come face to face with over 42 species of fish, dolphins, sea turtles, and other sea creatures in the second largest aquarium in the US. There is also a manatee exhibit and other smaller aquariums and fish tanks encouraging a fun and educational environment that portrays how vital conservation is for us all.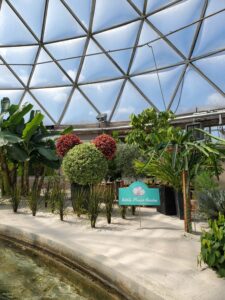 Living With The Land
Another attraction at Epcot that represents Disney's commitment to conservation is Living with the Land. This slow-moving narrated boat ride provides a voyage through three different ecosystems and Disney's experimental greenhouses and aquaculture areas providing a look at new technology to make agriculture more environmentally friendly, efficient, and sustainable.
Disney's greenhouses use innovative growing techniques that yield better crops and control diseases. The unique plant growing design allows Disney to produce over 15 tons of produce every year that is served in restaurants at The Land. The sustainable water system allows Disney to serve 5,000 pounds of fish per year around Walt Disney World. Disney's continuing conservation efforts are improving the quantity and quality of the world's food production while protecting the natural environment.
Did You Know?
Nearly 1/3 of the Walt Disney World Resort (more than 8,000 acres) has permanently been set aside for wildlife conservation.
Over 300 endangered sea turtles and 15 manatees have been nursed back to health and returned to the wild at The Seas with Nemo & Friends Pavilion at Epcot.
Over 500 nest compartments around Walt Disney World Resort provide a safe place for the migratory purple marten songbird to raise their families.
Disney Conservation Team Wildlife have planted corals to rehabilitate five coral reefs in The Bahamas.
Conservation And You
Understanding that man and nature are connected in a profound way, Disney invites all of us to get out, get inspired, and help at risk wildlife in our communities. Follow Disney's conservation efforts on Facebook and Instagram, @Disneynature, @DisneyConservation, and at Disney Conservation – The Walt Disney Company.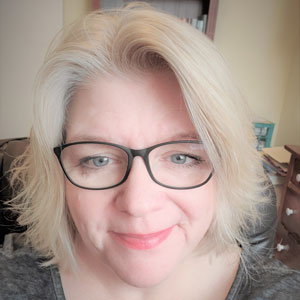 Written by
Tracy Engstrand
"All our dreams can come true if we have the courage to pursue them." – Walt Disney Tracy not only believes this but lives her life trying to exemplify Walt's positive attitude. Walt Disney World is a destination for Tracy and her family at least twice a year and it's a new adventure every time. Her favorite resort at the present time is Animal Kingdom Lodge, and her #1 bucket list item is an Alaskan Disney Cruise.