So you've decided it's the right time to bring your child to Disney World or Disneyland. You may find yourself wondering how to make your child's first visit to Disney parks extra magical. Although every Disney trip is absolutely magical, there are some options to enhance your child's first experience. 
Book At A Disney Vacation Club Resort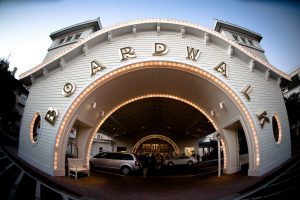 Kids adore staying in Disney Vacation Club Resorts because of the full immersion in the Disney magic that this experience brings. With a large variety of resort options to choose from, it is an easy upgrade for your Disney vacation. Each of the DVC resorts have its own theme and offer extra amenities such as Community Halls, character dining on the premises, pools, and more. Staying in a DVC resort allows guests to continue their magical Disney experience, even when resting in their rooms or while enjoying a rainy day at the resort.
Many of the Disney Vacation Club Resorts are also extremely convenient for park entry. Some resorts offer specialized transportation like the Skyliners that connect Disney's Riviera Resort to Epcot or ferries from Disney's Grand Floridian to Magic Kingdom. Others are even more conveniently located and are an easy 15-20 minute walk to some of the parks, such as Disney's Boardwalk Villas or Disney's Contemporary Resort. No matter which resort you choose, it is sure to make a first time visit extra special, and convenient for your little one if they need a rest during the day.
Pick Up A First Visit Button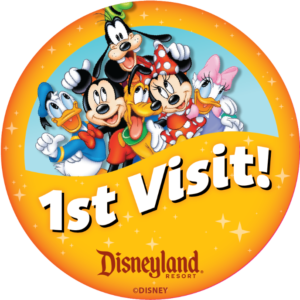 The "First Visit" button is a complementary gift to those who are visiting the parks for the first time. It is easy to make a lot of souvenir purchases to capture the moment of your little one's first visit, but this souvenir is absolutely free and bound to make anyone, but especially kids feel special. 
When your child dons this commemorative button, Cast Members will go out of their way to welcome them to the Happiest Place on Earth. They will do everything in their power to make your little one feel extra special on this magical trip by engaging with them and asking them questions about their time in the parks. This makes kids feel like the star of the show.
Parents will be able to find these First Visit Buttons at Guest Services or any of the shops throughout the parks. 
Purchase Disney's Memory Maker PhotoPass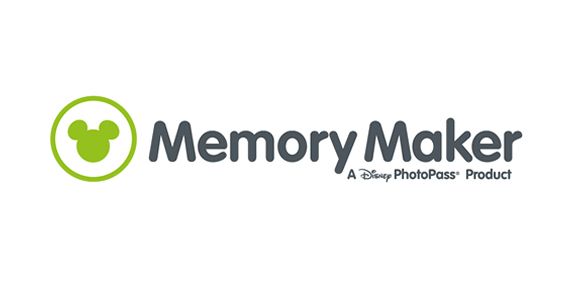 Disney's Memory Maker PhotoPass is a great way to be able to capture all the classic Disney shots, while still being in the moment with your child. Professional photographers are located throughout the parks in iconic places such as in front of Cinderella's Castle or SpaceShip Earth and will take your family's pictures, even adding in special effects sometimes such as pixie dust or characters. When you purchase the Memory Maker PhotoPass, it also gives you access to pictures that are taken on the rides as well. All the photos will be conveniently downloaded digitally to the My Disney Experience App.  
For all the pictures and memories that are captured with this add-on, the price is perfect. If parents book Disney's Memory Maker in advance, it is $169. If you book it the day you are in the park, the cost will go up to $199. Although it is a higher price, it is definitely still worth it. The package includes a large amount of pictures and the quality is excellent. If you're wondering whether the Memory Maker Packages are worth it you can read our article here: Is Disney's Memory Maker Package Worth The Price?
Make A Character Dining Reservation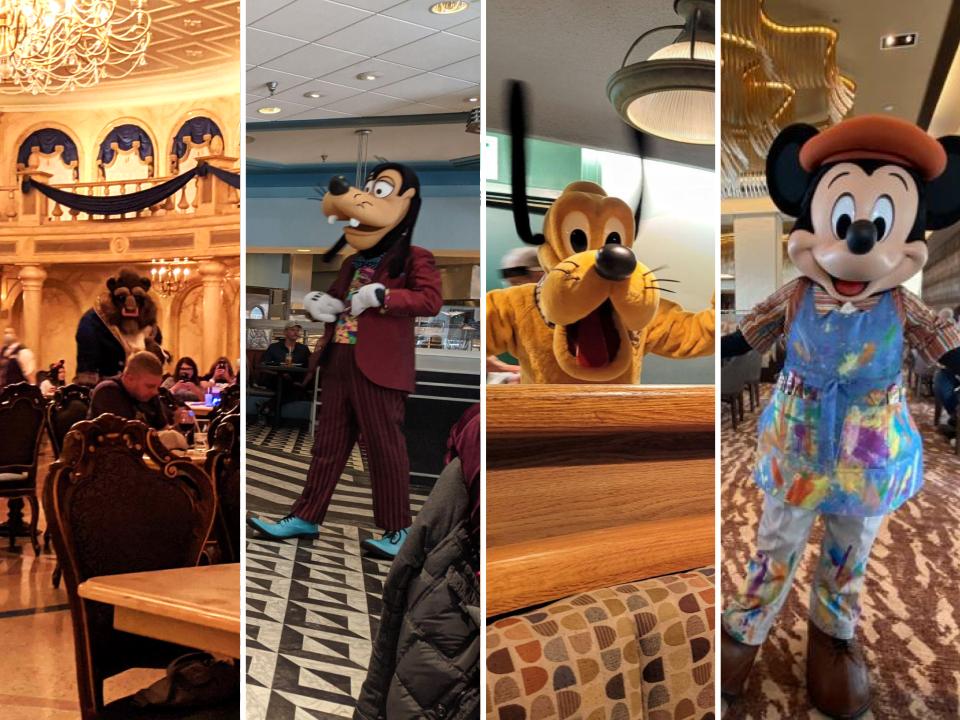 What is even more magical than your child seeing their favorite Disney characters in the Walt Disney World theme parks? Eating with them, of course! Making a reservation for character dining allows your child to get up close and personal with their favorite characters, all while enjoying a delicious breakfast or dinner. 
Although availability may vary, character dining options are all over the theme parks, as well as DVC resorts. These character dining options include:
Buy The Extra Special Souvenirs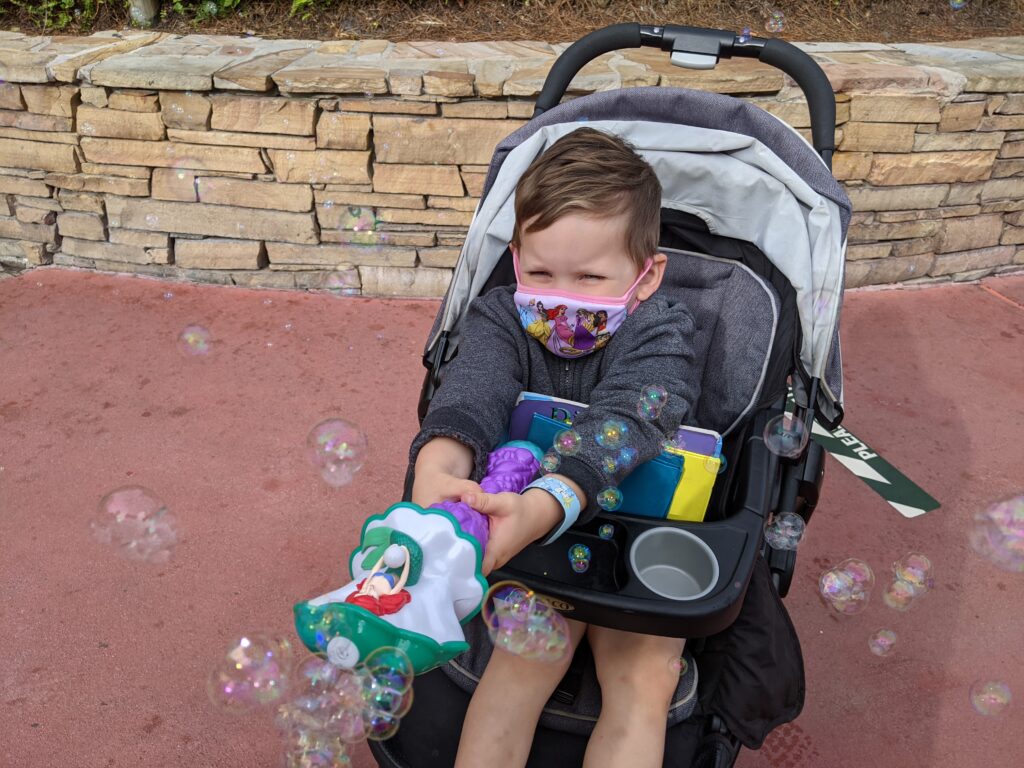 Although parents will receive a free souvenir in the form of the First Visit button, it is also always fun to allow your child to pick out an extra special souvenir that they can cherish forever. If your child is too small to make a choice, such as a baby or young toddler, you may wish to choose something for them. A souvenir such as their first pair of Mickey ears or a monogrammed Mickey hat are always a classic choice. However, if your little one is older, they may choose a special toy such as a play set, princess dress, lightsaber, bubble wand, or stuffed animal for their souvenir. These extra special souvenirs are the things you will hold onto forever more, that your child can always look at, hold onto, and remember their magical vacation with you. If you're looking for some tips on saving money on souvenirs you can read our article: Expert Disney Souvenir Tips: Get The Best Value At The Parks. 
Let's Review
Although taking your little one on a Disney vacation is magical enough on its own, there are definitely some ways to make your child's first visit extra magical. 
Book a DVC Resort

Get A First Visit Button

Buy the Memory Maker Photo Package

Partake in Character Dining

Get A Special Souvenir
Your child will only go to Walt Disney World for the first time, one time. Some of these extras may involve a little more splurging, but even though it's meant for your child, you and the rest of your family will be able to enjoy them too, making all of these magical tips, so worth it.
What did you do to commemorate your child's first visit to Walt Disney World? Let us know in the comments below.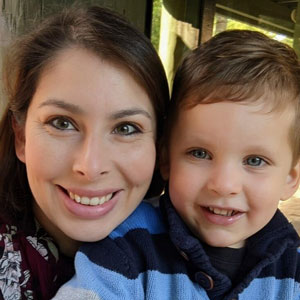 Written by
Rachel Van Norman
Contributing Writer
Rachel fell deeply in love with all things Disney as a little girl. Now as a wife and a mother herself, she shares this Disney obsession with her son and everyone around her. From her love of princesses to eating all the Disney food, Rachel spends her time radiating Disney magic and keeping everyone up to date on Disney news.