Of Disney Vacation Club's 15 resorts, here are our picks for the best DVC resorts for families. While we understand every family is different, for the purposes of our article we are thinking of a family of four or more with children that are looking for a variety of entertaining options. 
#1 Animal Kingdom Villas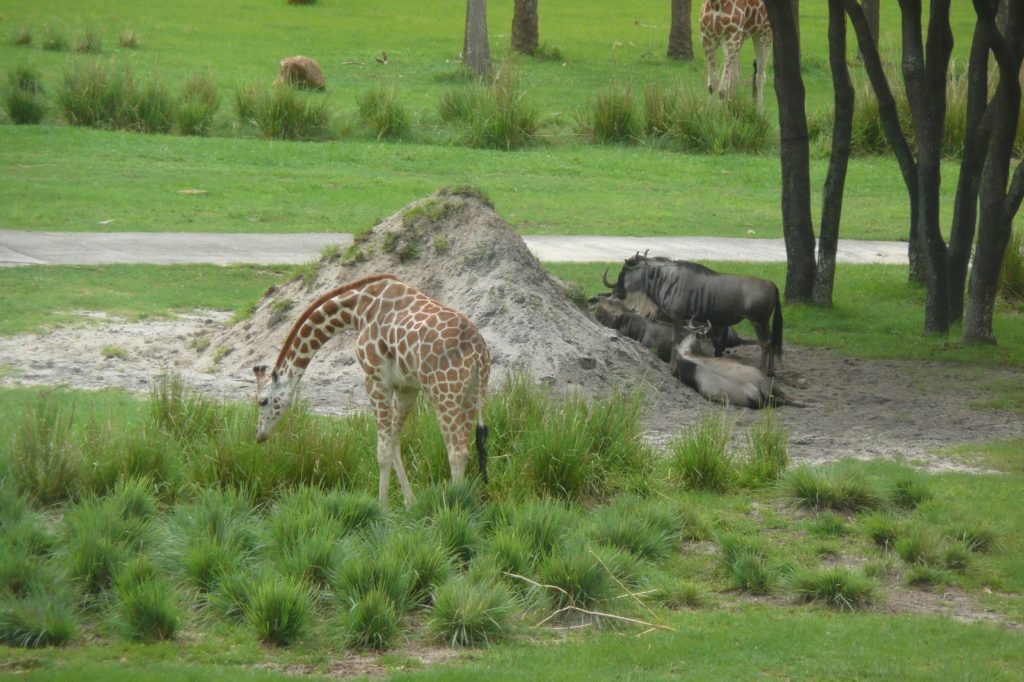 While Animal Kingdom Villas may be set farther away from many of the parks, its main draw for families is the sprawling savanna which is occupied by over 200 animals. For children (and adults), this is an amazing attraction that is well worth the extra few minutes it takes to get to this area of the Disney Resort. If seeing these majestic animals everyday isn't enough of a draw, families also get the benefit of an extra bathroom in the one-bedroom suites at Kidani Village! Animal Kingdom Villas Kidani Village is one of two DVC resorts where you'll get to enjoy the benefit of an extra bathroom. The second location is further down our list.
Additionally, families traveling to Orlando during the warm seasons of summer, spring, fall and (sometimes) winter, can enjoy the largest swimming pool located at the Disney World Resort, Uzima Springs Pool. At 11,000 square feet, Uzima's pool, slides, hot tubs and kids zone is a great way to spend an afternoon. 
Finally, Animal Kingdom is home to two of Disney's most popular restaurants, Sanaa and Boma. Both of these highly rated dining locations offer a wide range of African themed cuisine as well as child friendly options with classic favorites.
#2 Beach Club Villas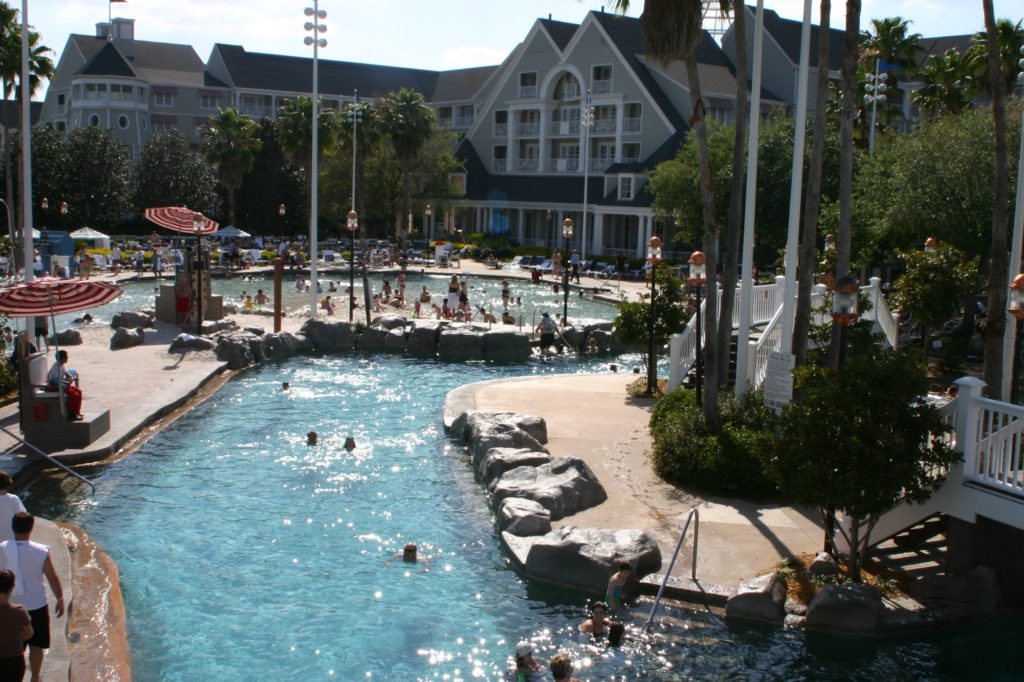 Stormalong Bay is the main attraction for kids at the Beach Club Villas. This enormous pool area is one of the most popular pools at the resort and for good reason. Stormalong Bay includes a swimming pool, a lazy river, and a shallow sand area that is great for younger children. Calling Beach Club Villas home for a few days will definitely make your kids happy.
If the pool area is not enough of a draw, Beach Club Villas' location is another reason this resort is a great choice for families. The Boardwalk area is full of fun attractions like bike rentals, ice cream shops and a multitude of delicious restaurants serving up any type of cuisine you could imagine. Additionally, its proximity to Epcot and Hollywood Studios is a huge plus for easy access to both parks. Beach Club Villas is a perfect location to make entertaining the whole family a breeze.
#3 Polynesian Villas

Proximity to the Magic Kingdom is not the only draw for the Polynesian, although it's a huge benefit. The resort is full of fun activities and amazing restaurants that the whole family will love. The resort has two pools, plush lounge chairs, poolside activities for kids, and cabana bars for adults which are all illuminated by tiki torches to keep your fun going well into the evening. 
Delicious food is never far when staying at the Polynesian with Kona Cafe, Ohana and the Spirit of Aloha Dinner Show all located on property. With Lapu Lapus, a special cocktail served in a pineapple, and Dole Whips available at any time, the Polynesian definitely won't disappoint your family.
#4 Bay Lake Tower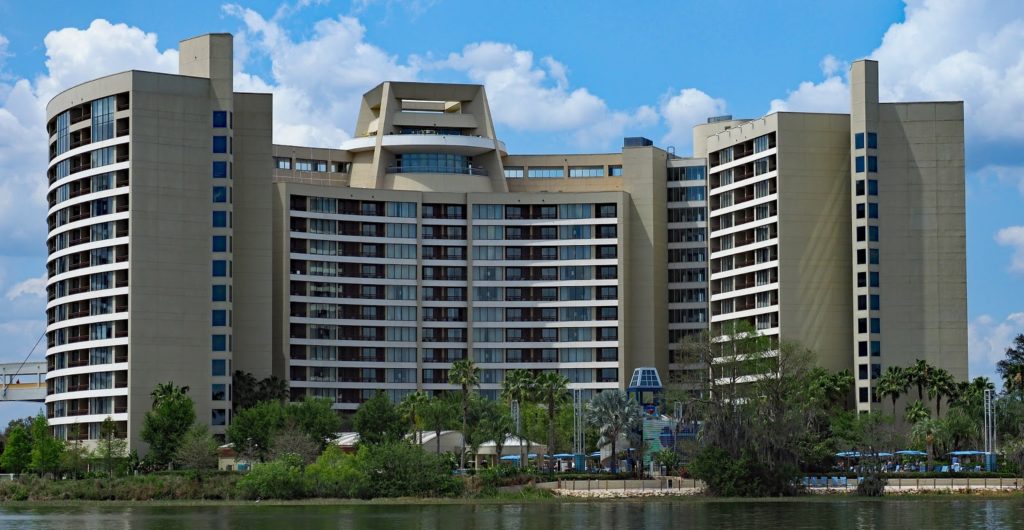 Again, proximity to Magic Kingdom is a main factor in our number four choice. The closest resort to the Magic Kingdom, Bay Lake Tower is just a short walk to the gates of Disney's most visited park. Additionally, guests can use the monorail at the Contemporary to get to the Magic Kingdom as well as the Transportation and Ticketing Center.
Bay Lake Tower's amenities are limited to a pool, game room and the Top of the World lounge. But the resort has the advantage of being next door to the Contemporary which is full of restaurants, services and other amenities. Additionally, many guests enjoy the fact that Bay Lake Tower doesn't have amenities that might draw guests to the resort as it makes the resort a quiet and peaceful retreat to what is likely an otherwise hectic vacation.
Quite possibly, the best reason Bay Lake Tower makes it into our list of top resorts for families is the extra special one-bedroom units. One-bedroom suites at Bay Lake Tower come with two bathrooms! This is a huge plus for families who are traveling with teenagers or young adults. The extra bathroom will save valuable time each morning so you can spend extra time at the parks and around the resort. 
#5 Old Key West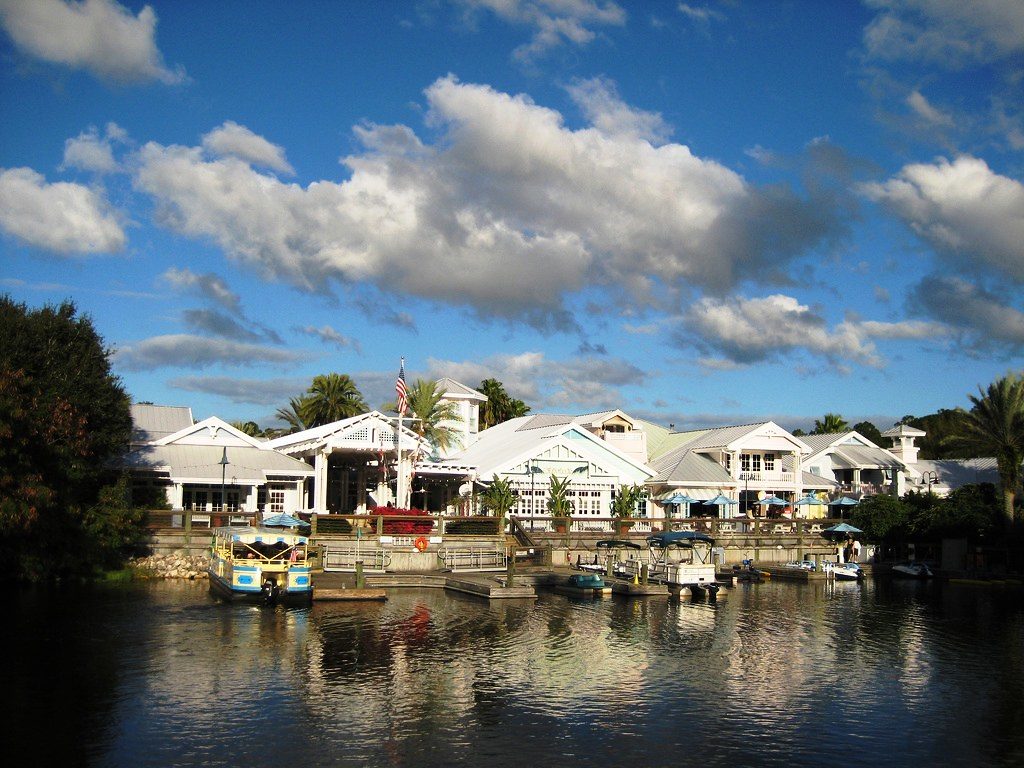 For those traveling with a family of 4 or more and planning to stay in a one-bedroom suite, Old Key West is likely the optimal choice. The resort's one-bedroom villas are larger than others in the DVC family, making it a great choice if you need the extra space. While the resort is not within walking distance to any park, there are a number of amenities located at the resort like several pools and playgrounds for younger children.  
While it's approximately a 35-minute walk to Disney Springs and its multitude of shops and restaurants, guests can take a relaxing and quite beautiful boat ride to the Disney Springs area. Keep in mind that Old Key West is a very large resort and may be ideal for guests who have their own vehicle.
While every one of DVC's locations offer a wide range of amenities, activities and dining options, the above are our top five choices for best DVC resorts for families. What is your favorite DVC resort to stay in when you travel with your family? Let us know in the comments below.