When asking those that have been to Mickey's Not-So-Scary Halloween Party about their favorite part of the after-hours event, Mickey's "Boo-to-You" Parade is a popular response. Proceeding along the same route as the Festival of Fantasy parade, attending guests can view the parade in Frontierland, Liberty Square, Main Street U.S.A., and Town Square. "Boo-to-You" is scheduled two times each night of the party at 9:15PM and 11:15PM. Especially since there are so many activities, attractions, and entertainment to choose from at Mickey's Not-So-Scary Halloween Party, Mickey's "Boo-to-You" is the perfect opportunity to see both favorite and rare characters in the event you do not have the time to fit in many character meet-and-greets throughout the evening.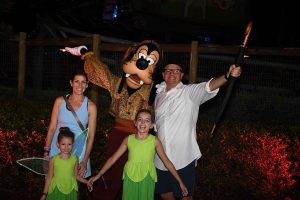 The 2023 "Boo-to-You" parade has been expanded to include more characters and performers than in recent years. Before the parade begins, guests witness the eerie march of the Headless Horseman through the entire parade route. After he clears the way, Powerline Max and friends come to warm up the crowd with an interactive dance party. If you have ever dreamed of dancing on Main Street U.S.A. with Disney Cast Members, this is your opportunity!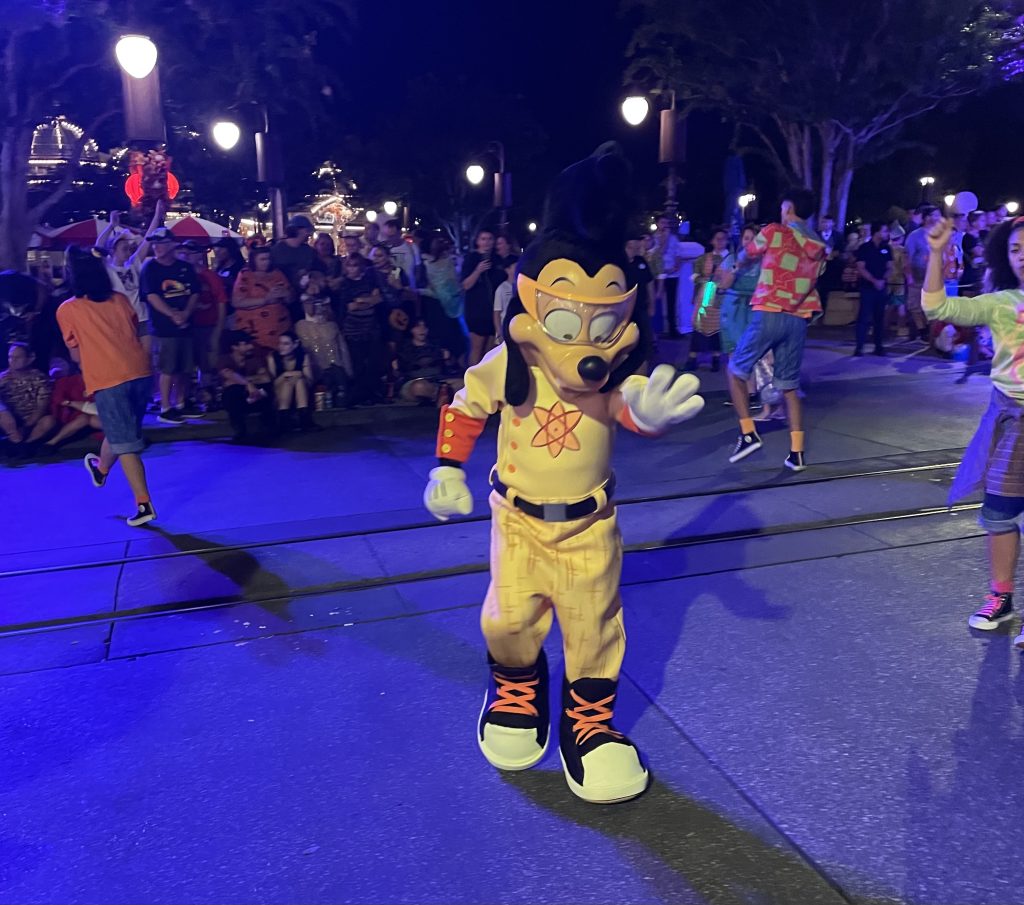 Shortly after Max performs and moves down the route, guests begin to hear the earworm tune of "Boo to You" and the official parade begins.  Below is every character that you can expect to see during Mickey's "Boo-to-You" parade.
Pluto along with Pooh, Tiger, Alice, The Madhatter, Snow White, Dopey, Rapunzel, Flynn Ryder, Jasmine, and Aladdin are the first to greet guests while they dance and hide behind masks.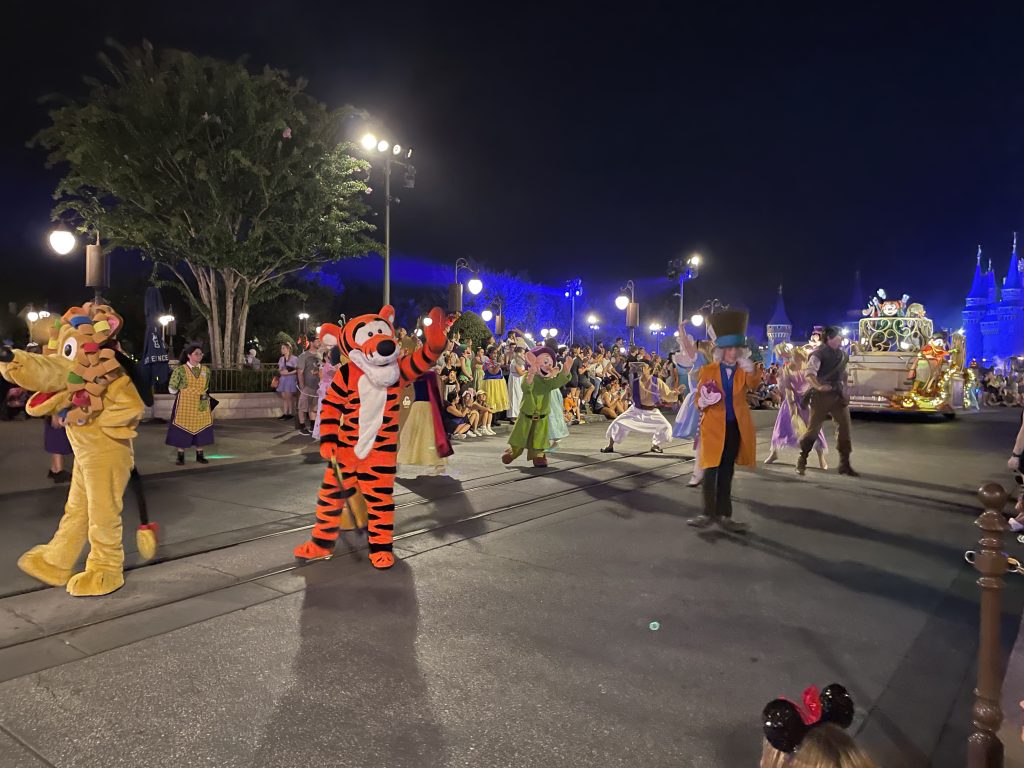 On the first float, Mickey and Donald in costume wave from the front while Minnie, Daisy, and Clarabelle dressed as the Sanderson Sisters can be found on top. Chip and Dale are situated on the back of the float wishing all a "Happy Halloween."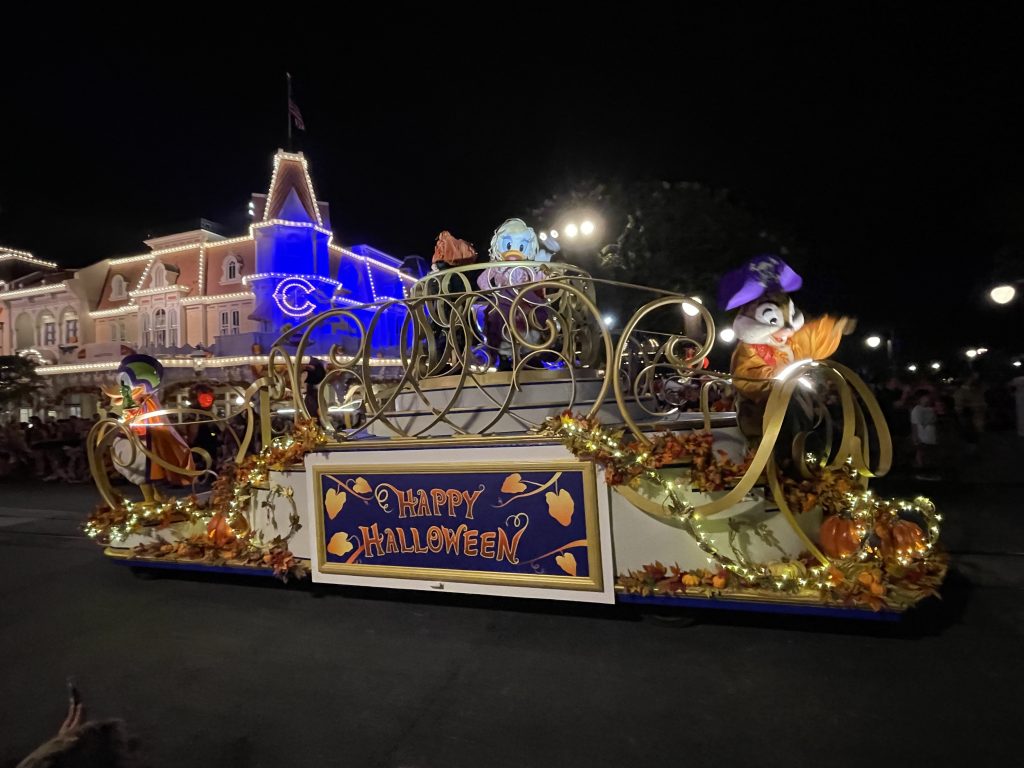 Next, Peter Pan and friends make their way along the route. You can expect to see Captain Hook, Wendy, Smee, and a few of the lost boys. Tinkerbell has her own float as she sits atop a large treasure chest overflowing with golden coins and jewels.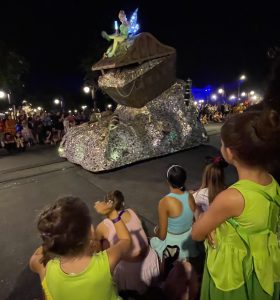 A group of pirate flag twirlers present a large ship filled with Pirates of the Caribbean including Captain Jack Sparrow himself!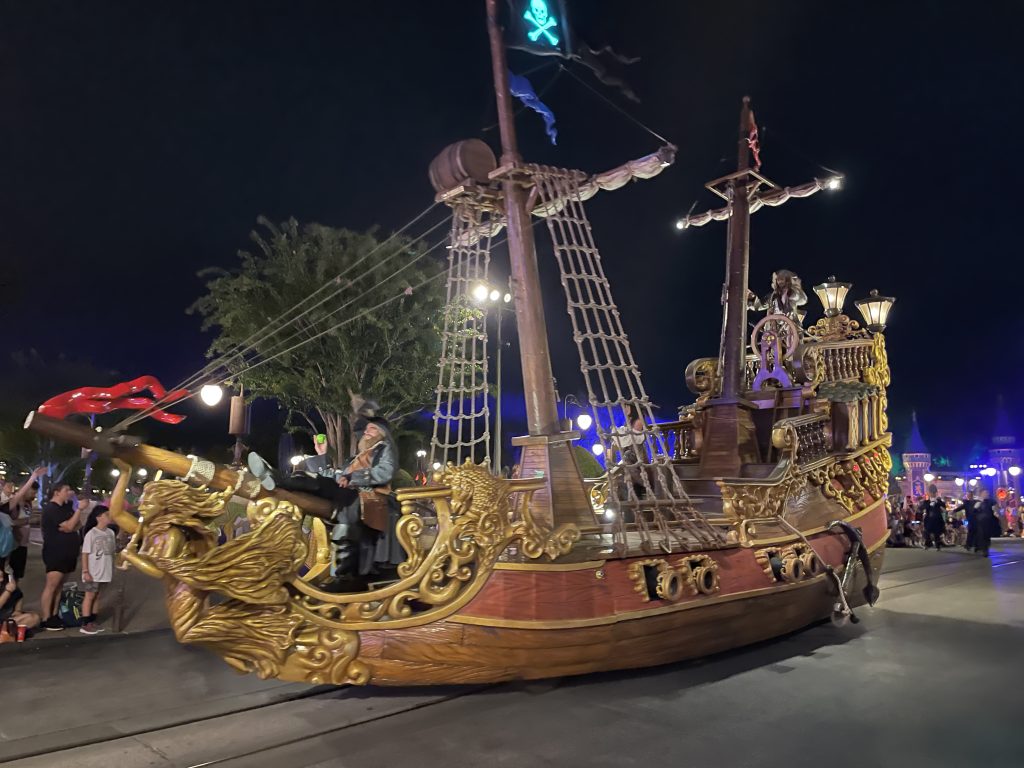 A group of butler grave diggers perform their sparking choreography with real shovels before a passing float of gravestones from Haunted Mansion residents, including Madame Leota and Good Ole Fred. They are followed by a glowing Constance Hatchaway and six pairs of the waltzing dead dressed in their tattered ballroom gowns and worn tuxedos. The Hitchhiking Ghosts round out the characters from Haunted Mansion on their own float, glowing in a ghostly color and indicating with their thumb that they need a ride to their next destination.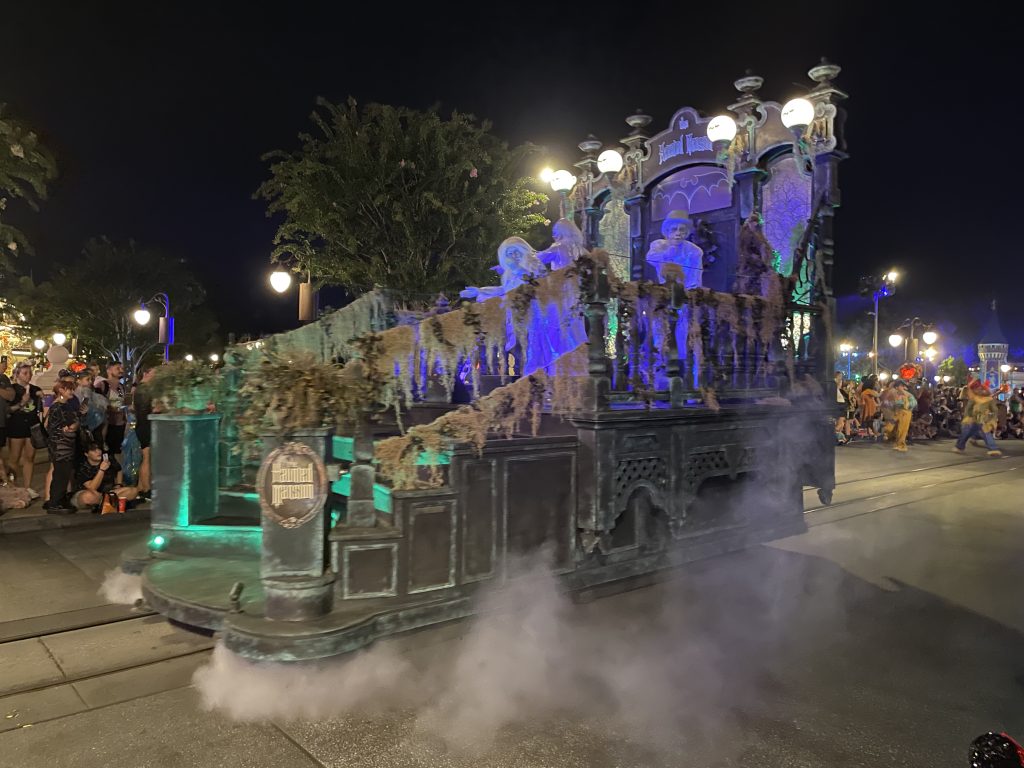 The Halloween Hoedown comes next with delightful dancing scarecrows paving way for Farmer Goofy, the Country Bears, and Clara Cluck peeking out of the top window of her red barn.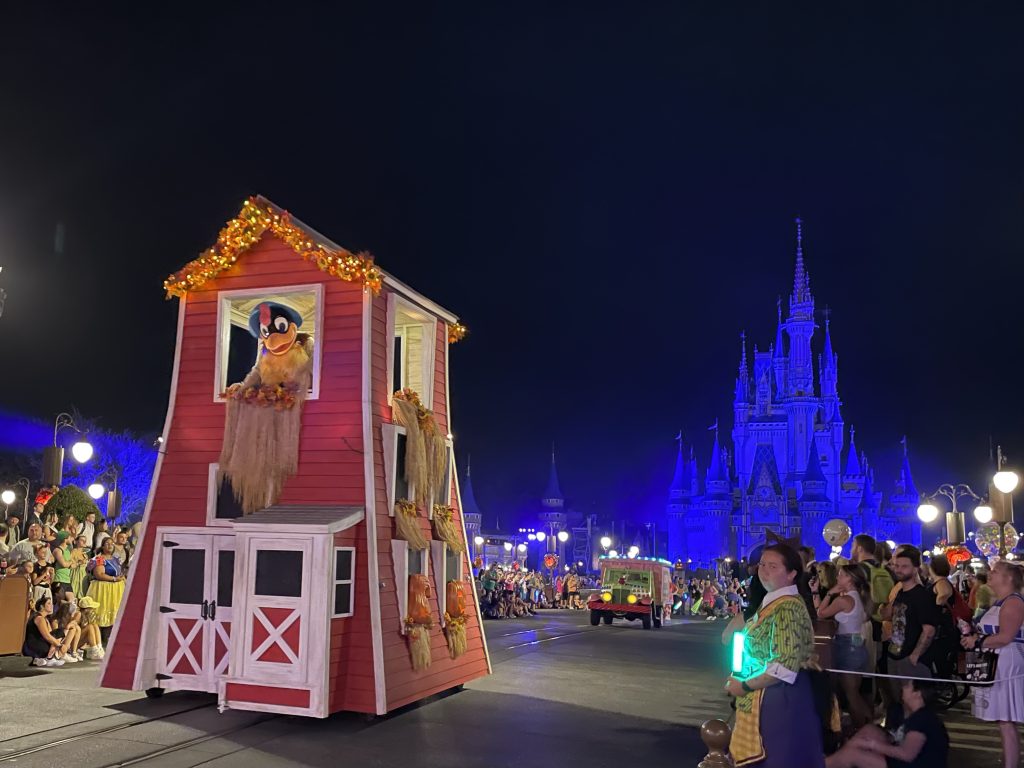 The Sugar Rush delivery truck arrives next followed by Taffyta Muttonfudge and several Sugar Racers from the movie Wreck-It Ralph. Behind them appears Vanellope von Schweetz atop a fascinating candy-making machine.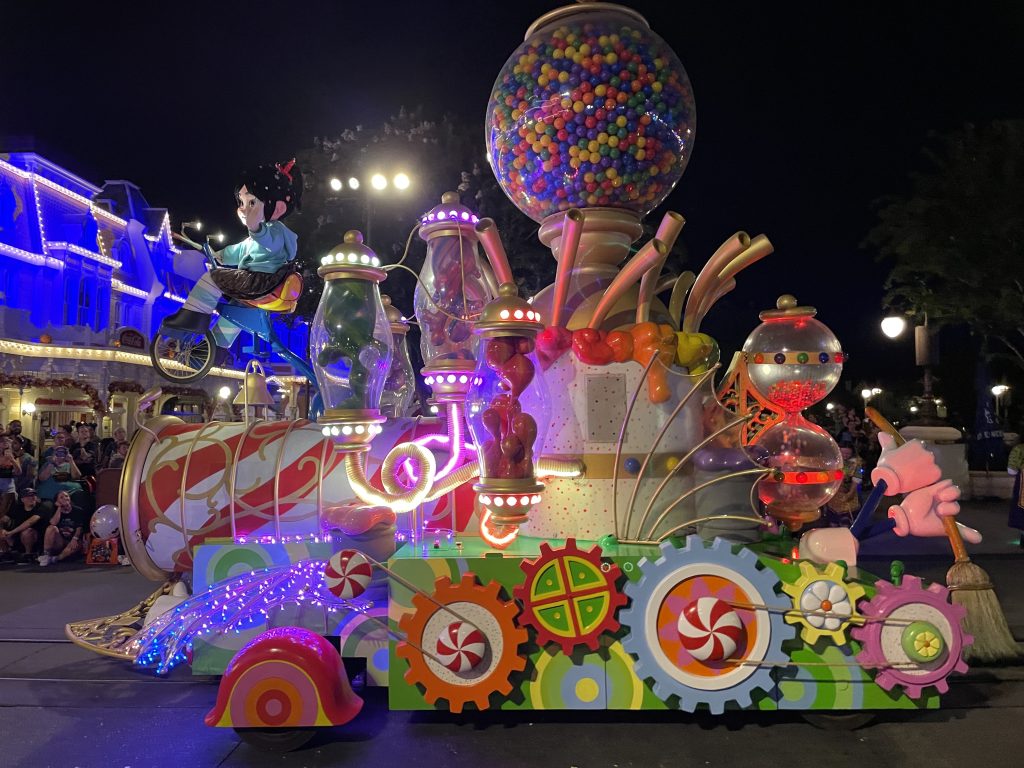 The final group of characters in Mickey's "Boo-to-You" parade are some of Disney's most recognizable villains. Ursula, Flotsam, Jetsam, Cruella De Vil, the Queen of Hearts, and her playing card guards proceed in front of a float featuring a skeleton band and Pain and Panic from the movie Hercules. Next come Oogie Boogie, the evil stepsisters and stepmother from Cinderella, Gatson, Dr. Facilier, Br'er Fox and Br'er Bear from the 1946 film Song of the South, and Michael "Goob" Yagoobian, otherwise known as "Bowler Hat Guy" from Meet The Robinsons. The concluding float of the entire parade features what many may deem the evilest of villians – Jafar, Maleficent, and Evil Queen from Snow White.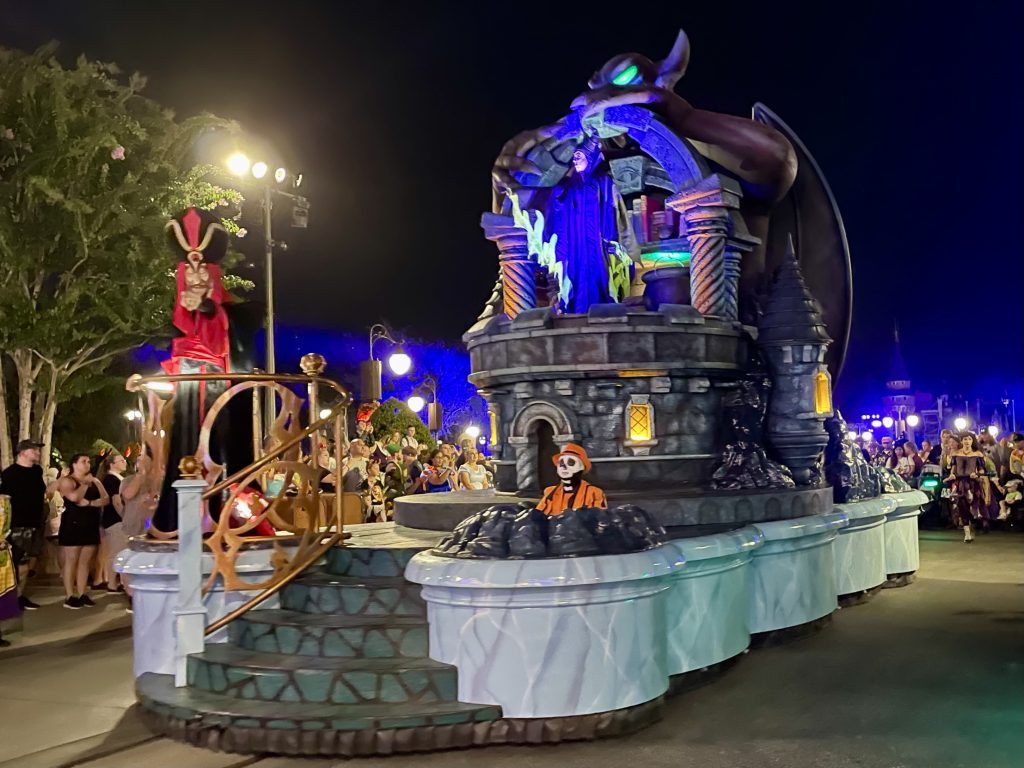 As you can see, Mickey's "Boo-to-You" Parade is full of characters and Halloween fun. While there are plenty of Halloween decorations and treats available at Magic Kingdom any time from August through October, Mickey's "Boo-to-You" Parade is exclusive to Mickey's Not-So-Scary Halloween Party. Even during the fall season, the usual Festival of Fantasy parade is scheduled each afternoon during regular park hours, so if you wish to see this seasonal parade, make plans to attend Mickey's Not-So-Scary Halloween Party held on select nights through November 1, 2023. Which characters are you excited to see in Mickey's "Boo-to-You" Parade? Let us know in the comments below!
Featured Photo: Emily Murray.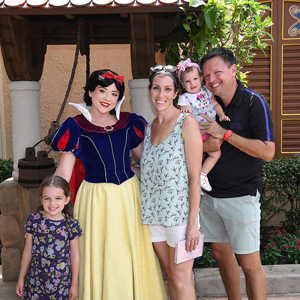 Written by
Shelley Wehler
Contributing Writer
Shelley is a stay-at-home mother of two girls living outside of Charlotte, North Carolina. Her love of all things Disney has grown even more as she sees the magic come alive through the lens of her young daughters. She spends her free time keeping up with the latest in Disney news and daydreaming of her next trip to the parks!