The magic of Halloween has swept through the enchanting grounds of Disney's Magic Kingdom. The park, known for its grandeur and whimsical charm, is being slowly transformed into a spooktacular wonderland, showcasing an array of Halloween decor that has added a new layer of intrigue and excitement to the beloved destination.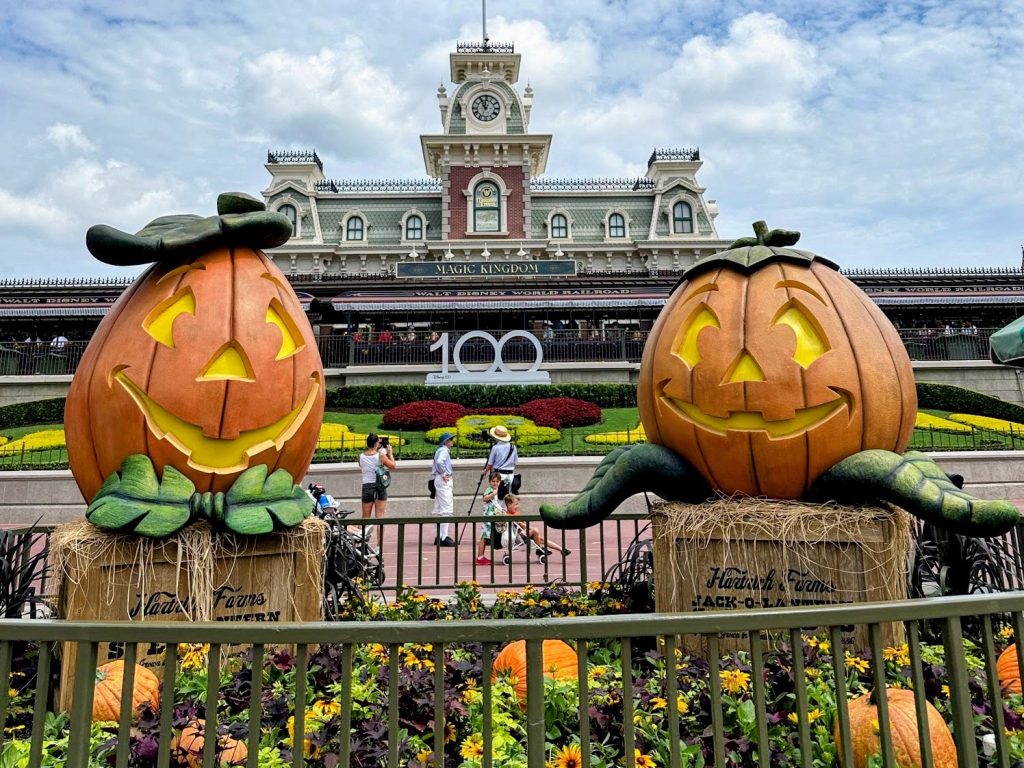 As you walk through the entrance gates, it's impossible to miss the iconic jack-o-lanterns that flank the sides of the Disney100 sign in front of the Walt Disney World Railroad. This is a perfect place to commemorate your visit to Magic Kingdom with a family photo!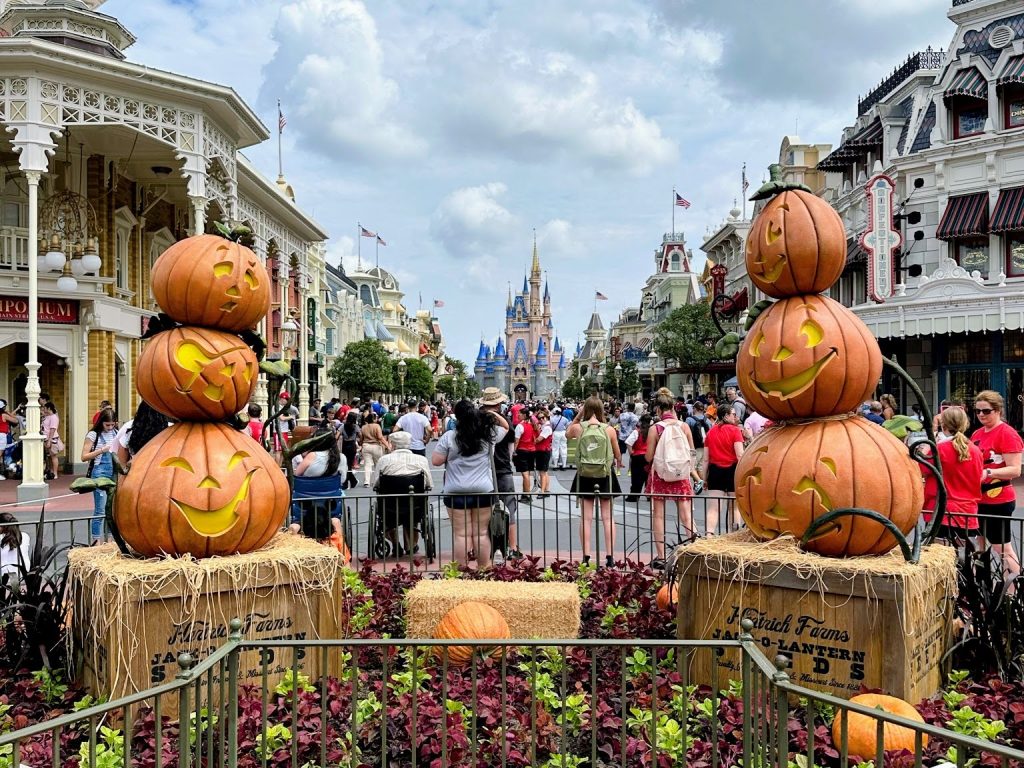 As you head into Main Street U.S.A., you find the centerpiece of the park, Cinderella's Castle, is also perfectly framed with spooky pumpkins on each side. The castle, usually a symbol of fairy tales and happy endings, now is the perfect place to inject Halloween spirit.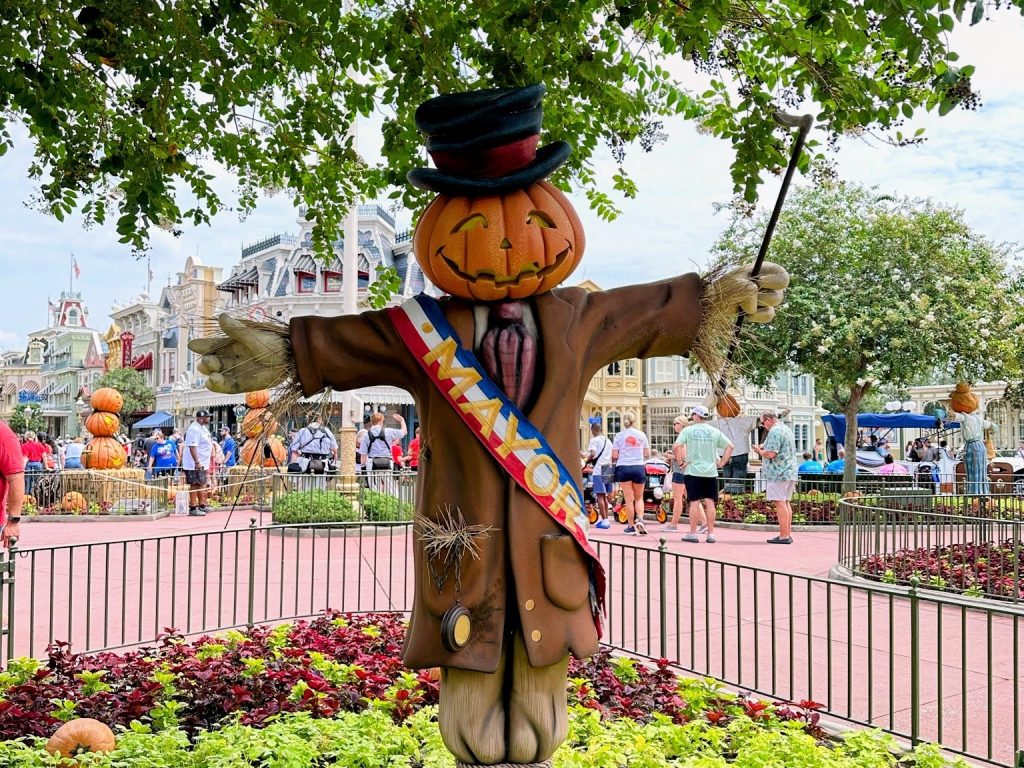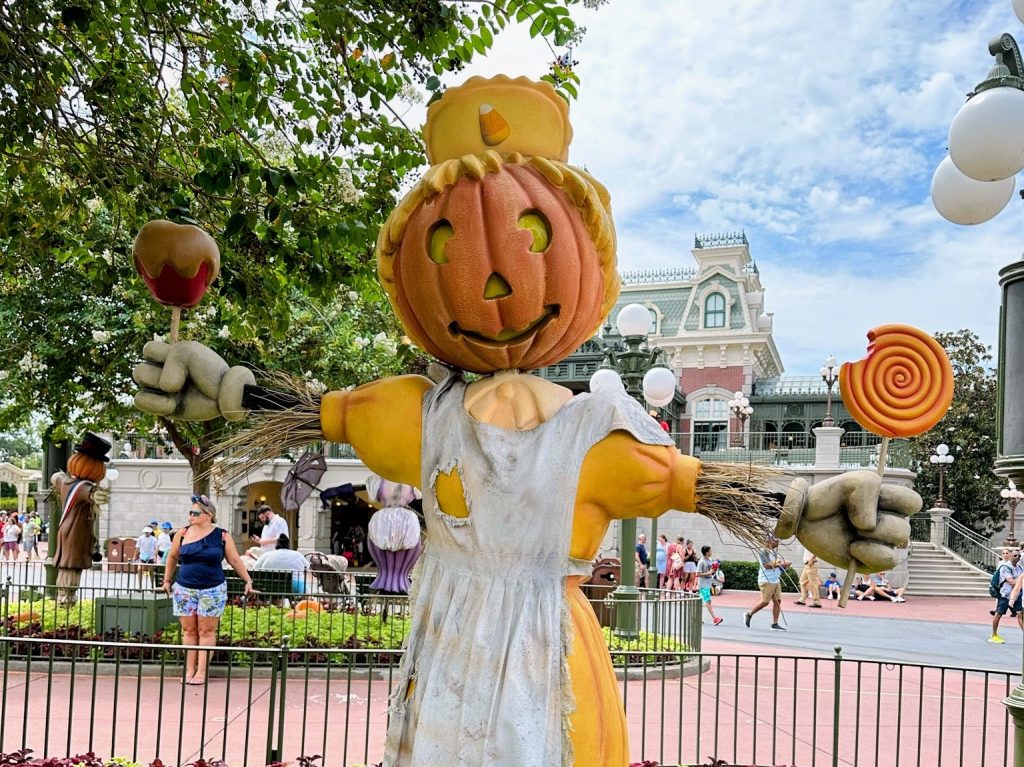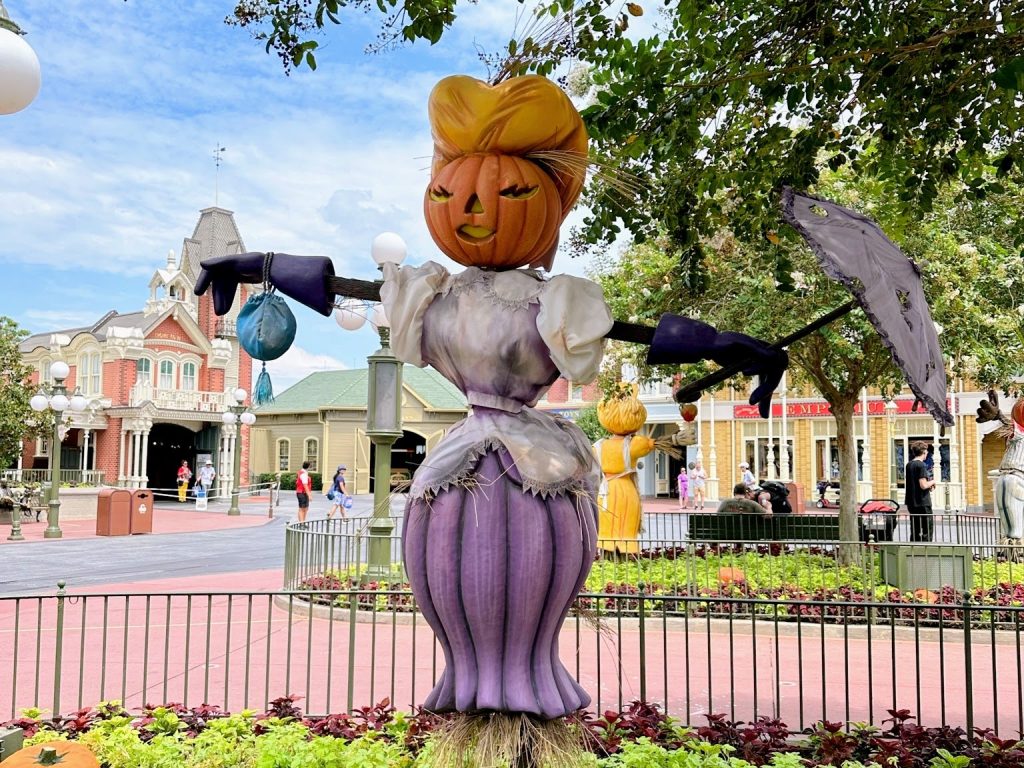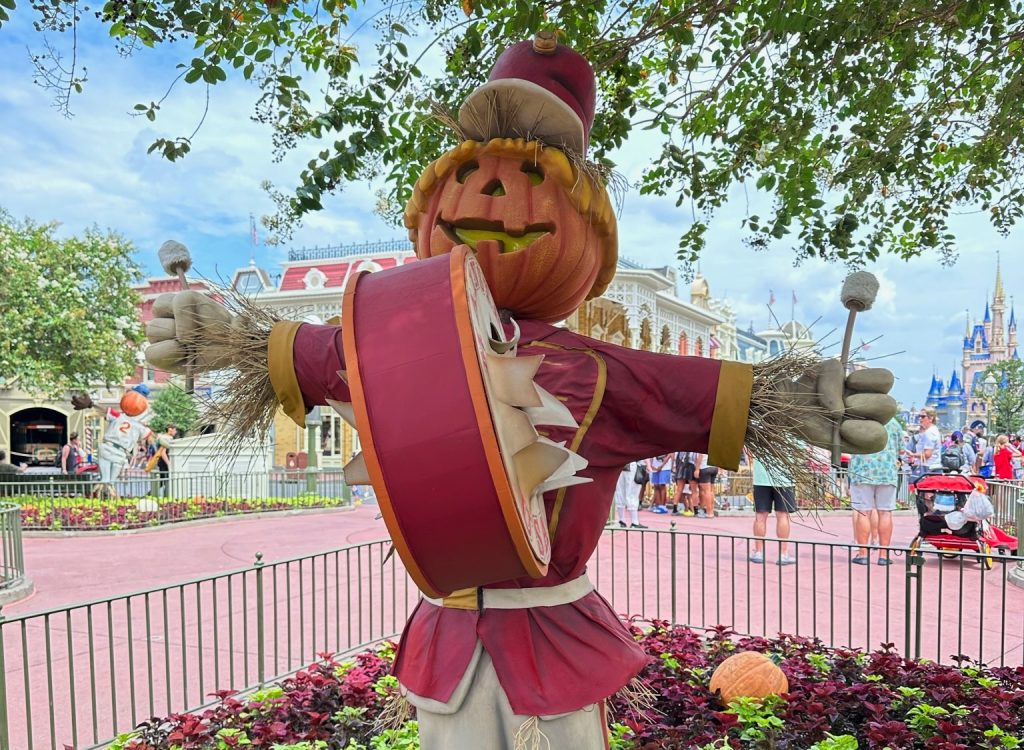 Main Street, U.S.A., the first "themed land" inside the main entrance of the parks, has been fully decked out in autumn colors and Halloween adornments. Scarecrows, and pumpkins abound, creating a festive vibe that's both cozy and thrilling.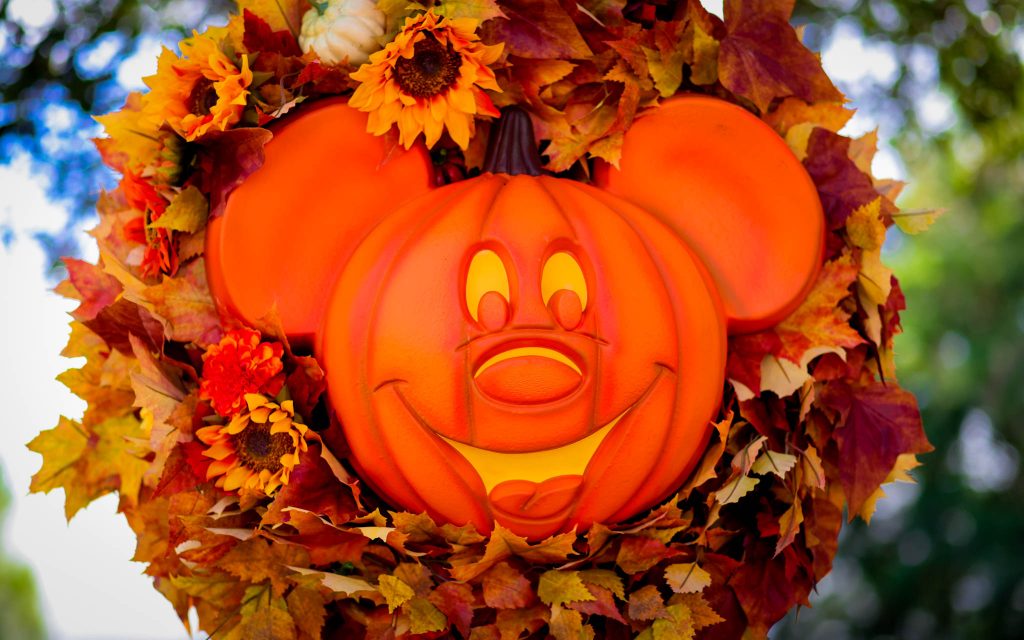 While the park's transformation is a sight to behold during the day, it's at night when the Halloween decor truly comes alive. Glowing pumpkins, projections, and eerie effects create a hauntingly beautiful landscape that's sure to send shivers down your spine!
As the Halloween season draws near, Disney will undoubtedly continuing the theming, turning Magic Kingdom into a Halloween haven. Whether you're a fan of the spooky season or just love the creativity and attention to detail Disney brings to its parks, there's no denying that Halloween at Magic Kingdom is a unique and unforgettable experience.
So, if you're looking for a place where the magic of Disney meets the thrill of Halloween, look no further than Magic Kingdom. But hurry – these decorations only last through the end of October, and you won't want to miss the opportunity to see the park in its Halloween best.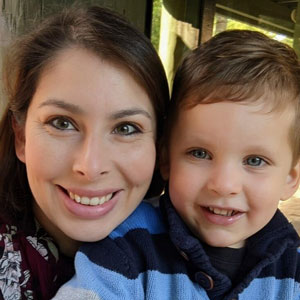 Written by
Rachel Van Norman
Contributing Writer
Rachel fell deeply in love with all things Disney as a little girl. Now as a wife and a mother herself, she shares this Disney obsession with her son and everyone around her. From her love of princesses to eating all the Disney food, Rachel spends her time radiating Disney magic and keeping everyone up to date on Disney news.