Do you think you know all there is to know about Haunted Mansion? Think again! We've done some digging and uncovered several Haunted Mansion secrets that even the most die-hard fans don't know. In this article and video pairing, we'll be exploring some of these lesser-known facts about this classic Disney attraction. So strap in foolish mortals, we shall be your host this evening!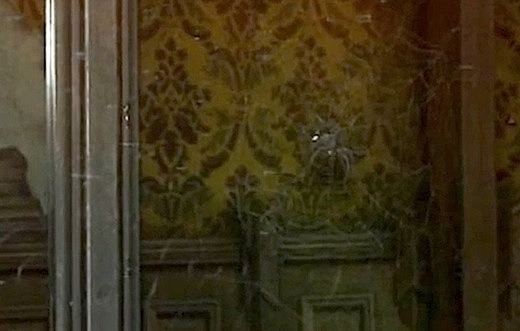 Real Bullet Hole
Did you know that in the Disneyland version of the Haunted Mansion attraction, there is a real bullet hole present in the wall? Before the days of tight security, there was a guest who brought a gun to Disneyland, and decided to make their mark on the attraction.
Near the end of the ballroom scene, there is a section that features two portraits that are shooting at each other, and this Disneyland guest decided to join in the scene by firing it at the wall. Thankfully, no one was harmed during the incident, and the resulting hole is still present in the wall to this very day.
Now, the hole in the wall has been dressed up with cobwebs and a spider to obscure it, but as you're ending the ballroom scene, take a close look and you can still see this weird addition.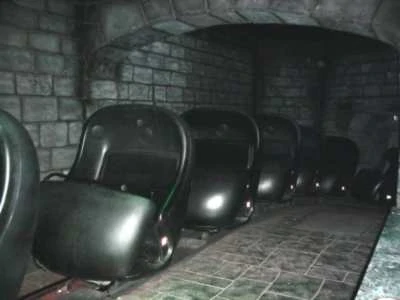 No One Gets Out Alive!
Disney always does a great job of immersing their guests in the theming of their attraction, but this ride takes it to the next level by symbolizing each guests death in a peculiar way.
After you exit the attic scene and you see the hat box ghost, you ascend down into the graveyard scene. As your doom-buggy turns around and tilts slightly backwards, this movement is meant to symbolize your death, with each of the guests that ride this attraction being laid to rest. In this way, no one ever really gets out of this ride alive!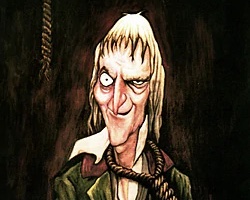 Get To Know Your Ghost Host
In Disney's Haunted Mansion attraction, the Ghost Host is the character who talks to you throughout the ride. He will tell you stories and explain different parts of the Haunted Mansion. But did you know that the Ghost Host is actually based on a real person?
The Ghost Host's voice was created from an amalgamation of various actors, but one of the main people who contributed to his voice was actor Paul Frees. He provided all the iconic lines for this character, and Frees' unique vocal style can be heard in Haunted Mansion attractions all over the world.
So if you ever find yourself on Haunted Mansion, be sure to give a shout-out to your Ghost Host and thank Paul Frees for his iconic performance.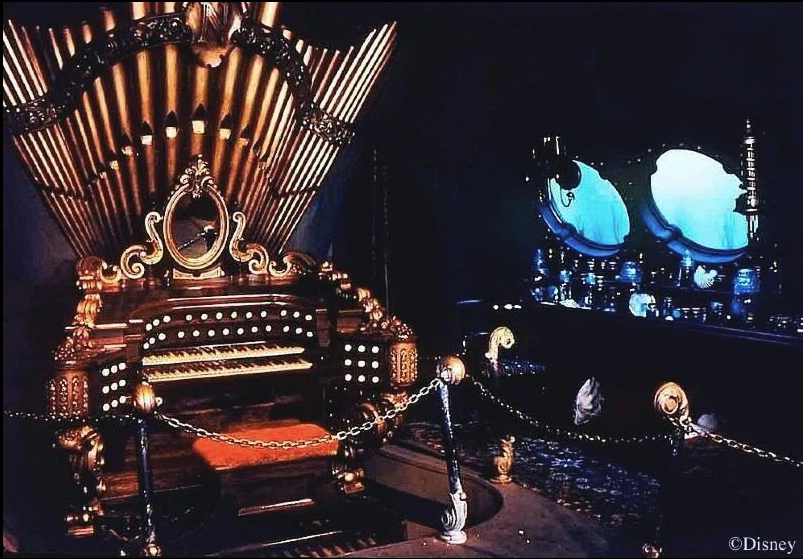 Nemo's Organ Is A Recycled Movie Prop
You probably didn't know that the Haunted Mansion in Disneyland has a secret! The pipe organ in the ballroom was used in a movie called "20,000 Leagues Under the Sea", and was recycled from it's use in the movie to take it's rightful place forevermore in the Disneyland version of this classic attraction. The organ was played in the movie by an actor named James Mason, who played the role of Captain Nemo in the popular film. So if you ever go to Haunted Mansion, make sure to check out this cool secret!
The Haunted Mansion has been a fan favorite for decades, and we hope you enjoyed uncovering some of these Haunted Mansion secrets. Now that you know some of these insider facts, be sure to take another ride on this attraction and see if you can pick out any more details!
Stay tuned to the DVC Shop blog for all the latest developments from inside the theme parks, and around the Disney Vacation Club resorts.
Happy haunting!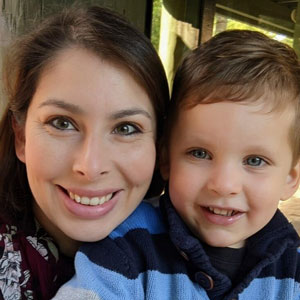 Written by
Rachel Van Norman
Contributing Writer
Rachel fell deeply in love with all things Disney as a little girl. Now as a wife and a mother herself, she shares this Disney obsession with her son and everyone around her. From her love of princesses to eating all the Disney food, Rachel spends her time radiating Disney magic and keeping everyone up to date on Disney news.