Across the Disney Springs entertainment complex, there are 68 different dining locations. This extensive list includes a variety of table service, quick service, and lounge establishments to suit every taste. If you will be visiting Disney Springs with kids, you might be wondering which restaurants offer a suitable theme, menu and environment for your little ones. Rest assured, there are plenty of locations both you and your kids will enjoy! Consider one of these options from our list of the best Disney Springs restaurants for kids.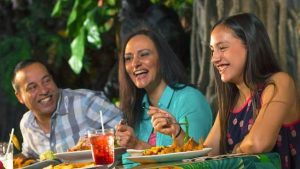 Blaze Fast-Fire'd Pizza
For a quick and tasty meal, visit Blaze Fast-Fire'd Pizza in the Town Center. This quick service eatery offers delicious 11" pizzas, prepared right in front of you in a flash. Kids will enjoy choosing from a menu of signature pizzas, or designing their own from a selection of sauces and over 40 different toppings.
Blaze is also a great option for those with dietary restrictions or allergies, as they offer regular or gluten-free crust, cauliflower crust and keto crust. They also offer vegan spicy chorizo and vegan (soy) cheese!
T-REX
If you have an aspiring paleontologist on your hands, they are sure to be amazed by the incredibly immersive theming of T-REX Restaurant. You will be transported back to prehistoric times in this table service restaurant that is bedecked with dinosaur animatronics, aquariums, geodes, ancient landscapes and lighting effects. There are multiple dining rooms, each with a different theme: you might find yourself dining in a cavern of ice next to a giant woolly mammoth, or a lush forest with hidden carnivores nearby. And look out for the occasional meteor shower! 
The attached Dino-Store gift shop is also a fun way to pass the time while you wait for your table. You can browse an extensive selection of dino-themed merchandise, including apparel, toys, accessories and even a "Build-a-Dino" Build-A-Bear shop. T-REX's menu features a variety of American classics and an extensive kids' menu. Kids can choose from chicken strips, fish, corn dogs, sliders, pasta, macaroni, pizza and other kid-approved selections and sides. 
Because of the lights, sounds and moving animatronics, the experience can be a bit intense for sensory-sensitive diners; so make sure this will be a good fit for your little one before taking a trip back in time. 
Honorable Mention: Rainforest Cafe offers a very similar experience and menu to T-REX, as they are operated by the same restaurant company Landry's. The theme differs in that it has a jungle setting and wild animal animatronics (think gorillas, elephants, birds and more).
Chicken Guy!
Celebrity chef Guy Fieri opened this quick service spot in 2018, and it quickly became a fan-favorite in Disney Springs. Serving up juicy chicken tenders, fries and mac and cheese, the menu is a crowd-pleaser among both kids and adults. Kids' meals come with a side choice of fries, a fruit cup or apple sauce.
Chicken Guy! also offers an astounding selection of 22 different sauces. Adventurous eaters might want to try the spicy Peri Peri sauce or zesty Curry Mayo, while little ones may just prefer to stick to Honey Mustard or Special Sauce (Mayo + Ketchup + Mustard + Pickle Juice + Chicken Guy! Special Spices & Seasonings).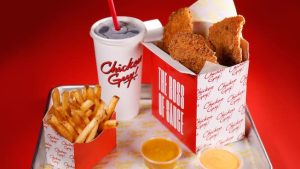 Splitsville Luxury Lanes
For a lunch or dinner with a side of entertainment, take your kids to Splitsville Luxury Lanes. This large two-story table service restaurant has a bowling alley right on-site! As the name implies, the bowling lanes offer an upscale experience and are the perfect place to let your kids try their hand at bowling. Make sure to reserve your lane ahead (especially on the weekends) as this is a popular spot!
In the dining section of Splitsville, you'll find retro decor and a large menu. In addition to American classics, there is a large selection of sushi. The kids' menu features classic kid-approved favorites such as pizza, burgers, hot dogs and mac and cheese.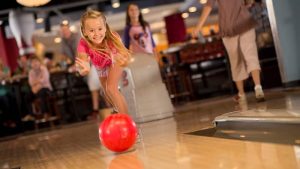 To further help plan your Disney Springs visit with kids, make sure to check out this list of 5 engaging things to do with kids at Disney Springs!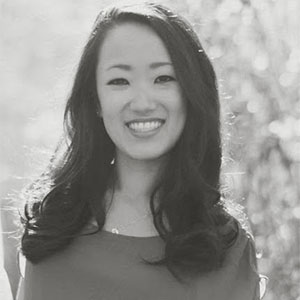 Written by
Leia Cullen
Leia is a proud mom of two boys. She has been in love with Disneyland and Disney World since her first visit to the parks many years ago, and she continues to relive the magic now with her family. She is passionate about creating helpful content that shares news or information about all things Disney, in the hopes it helps others create their own magical moments.