Tri-Circle-D Ranch: The Home of Disney's Horses
Walt Disney had a passion for animals and especially horses. Because of this, horses are integral to many of the experiences offered at Walt Disney World. Equines can be found on Main Street U.S.A. in Magic Kingdom as they pull the Main Street Trolley. During Mickey's Not-So-Scary Halloween Party, the Headless Horseman leads the Boo-to-You parade on a specially trained horse. At Disney's Fort Wilderness Resort and Campground, guests can take scenic horse drawn carriage rides around the property.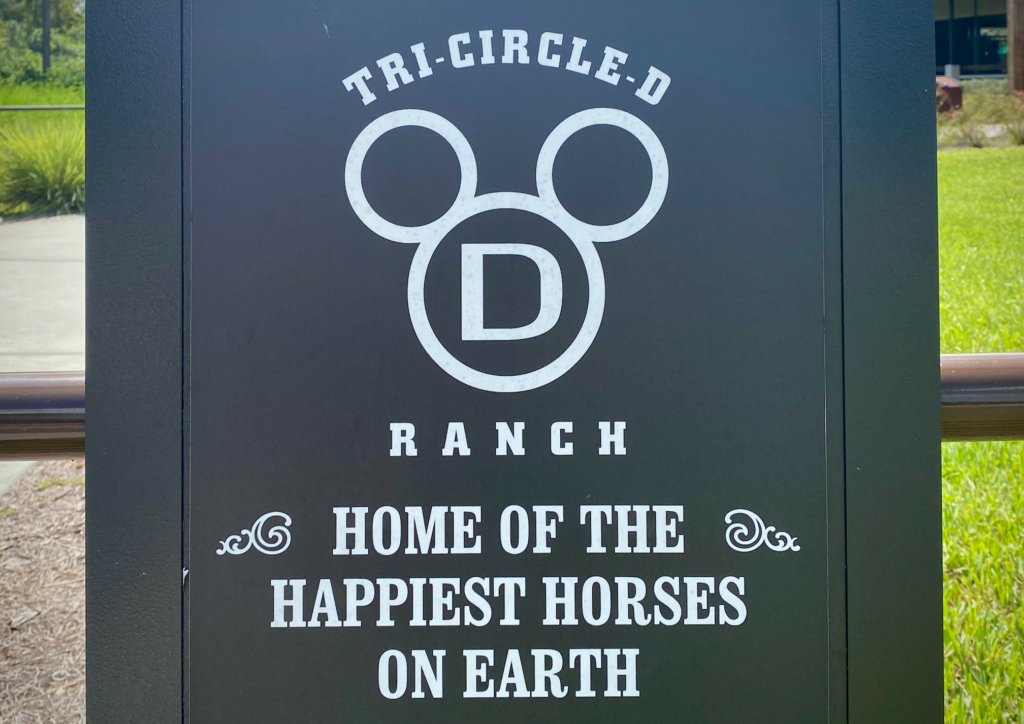 Tri-Circle-D Ranch, at Disney's Fort Wilderness Resort and Campground, has been housing the "Happiest Horses on Earth" even before Magic Kingdom's opening day in 1971. Today guests can tour the ranch and see a variety of breeds such as Appaloosas, Arabians, Belgians, Clydesdales, paint horses, Percherons, quarter, and Shetland ponies. The ranch also offers several other recreational activities.
Horseback Riding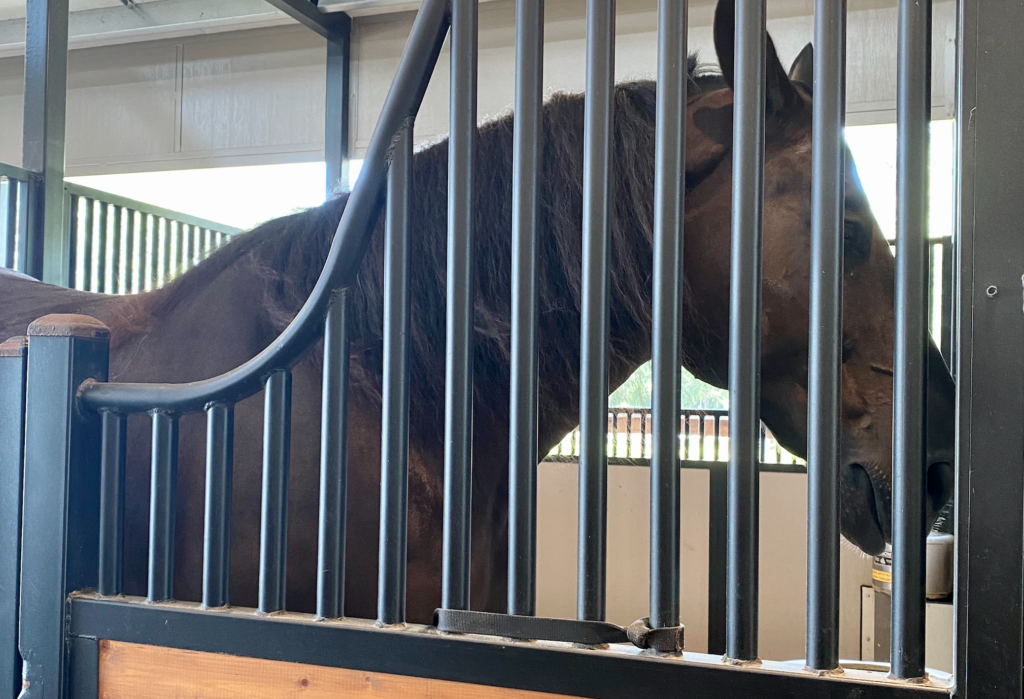 At Tri-Circle-D Ranch, guests 9 and up can enjoy 45-minute horseback rides on scenic trails through the property. These nature trails around the campsites and cabins of Fort Wilderness are suited for beginner and intermediate riders. Currently, this experience is $55 a person and can be booked by calling 407-WDW-Play. Walk-ins at the front barn may also be accepted.
Pony Rides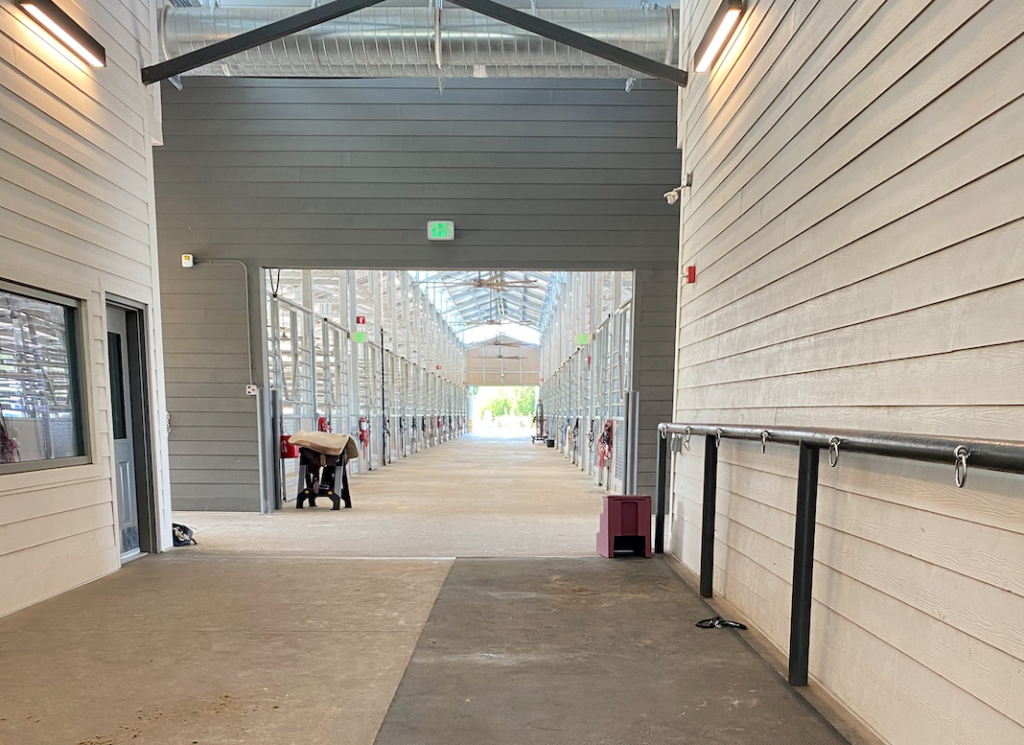 Younger guests, over the age of 2, can take an old-fashion pony ride at the stable near Pioneer Hall. This location can be reached by taking one of the Settlement or Outpost buses on the property. Pony rides are offered daily at the campground and conclude with the last ride being 30 minutes prior to close.
Riders must be shorter than 48 inches and under 80 pounds. Although riders must be able to hang on by themselves, parents and guardians must lead the pony at all times. No reservations are needed for this $8 per person activity.
Wagon Rides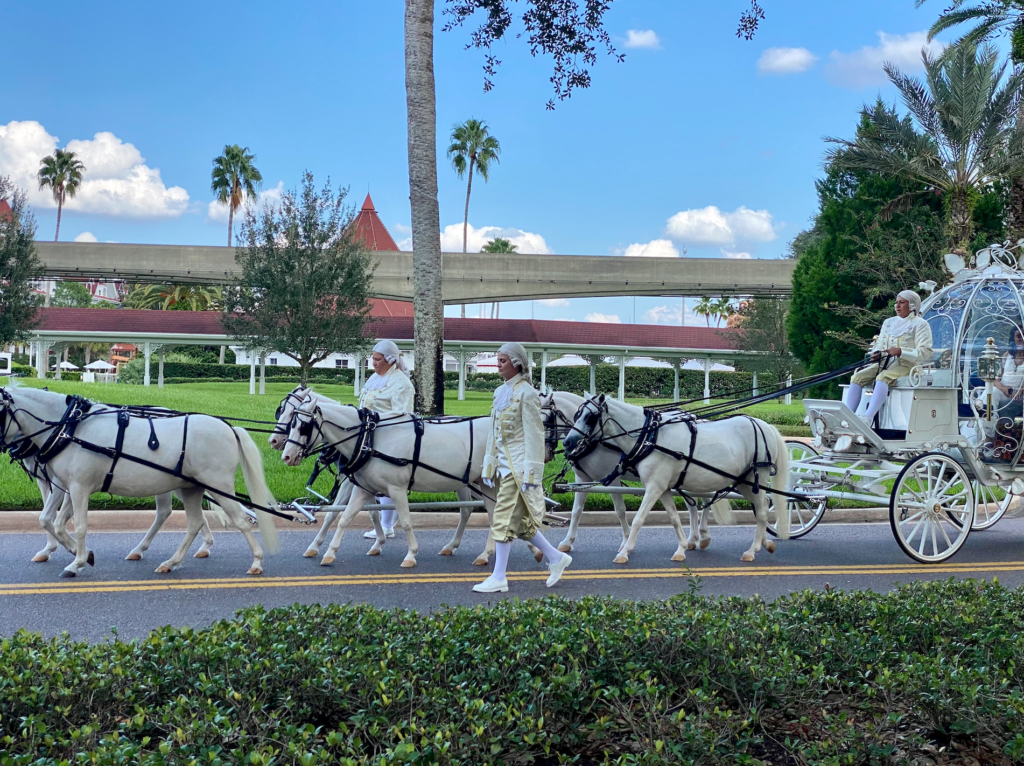 Although currently unavailable, horse drawn carriage rides led by Tri-Circle-D horses are typically offered. Wagon rides depart from Pioneer Hall in the evening from 6 PM to 8:30 PM if weather permits. These 25-minute long rides are $12 for those 10 and up and $8 for those younger than 9. When this experience is available, rides are first-come, first-serve on a walk-up basis.
The New Barn
In June 2020, when Walt Disney World resorts began to reopen after the COVID-19 pandemic, the Fort Wilderness Resort & Campground unveiled the refurbished Tri-Circle-D barn. The new stable opened with larger stalls for the horses, each featuring an automatic water station. 10 additional stalls were added to the facility. Guests visiting the new barn will find a wedding harness room that showcases the tack for Cinderella's ponies and a museum that displays the love Walt Disney had for horses. A 1907 horse-drawn wagon that was purchased for Disneyland Park in the 1950s called "Dragon Calliope" can also be found in the stable.
Visiting Tri-Circle-D Barn
The main building is located at the same bus stop at Disney's Fort Wilderness Resort's Pioneer Hall. The stables are open 7 days a week typically from 9AM to 3PM. Animal lovers and those interested in learning more about the horses of Walt Disney World should certainly stop by Tri-Circle-D Ranch for these fun activities and much more!
Have you been to Tri-Circle-D Ranch? Share your comments below.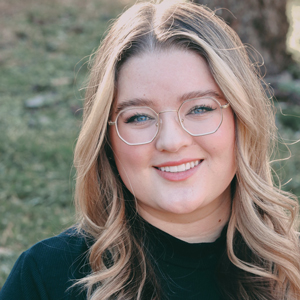 Written by
Emily Murray
Contributing Writer
For as long as Emily can remember, Disney has played a huge role in her life. Her infatuation with Disney resulted in many hours spent rewatching Toy Story and creating multiple powerpoints to convince her parents to book yet another vacation to the "Most Magical Place on Earth". In 2015, Emily followed one of her dreams and moved to Orlando, Florida where she spent just over five years working for the mouse in three separate roles. Emily is passionate about writing and using words creatively and concisely. She loves to make others laugh and hopes to sprinkle a little bit of magic into everything she does.