As a Disney Adult, one of my favorite things to do after a long park day is to go back to my resort bar and grab a cocktail before bed. There are so many bars to choose from at every DVC resort but I am going to let you in on a few of my favorites so make sure you go give them a try.
Garden Daisy – Enchanted Rose
Enchanted Rose at DVC Grand Floridian Resort is a Beauty and the Beast themed lounge with intricate details that capture the eye and make you feel immersed in elegance. Whether you sit at the bar or take a seat at one of their tables, you will feel like royalty. They have a variety of drinks that will satisfy everyones taste. They have several popular cocktails such as The Lavender Fog or their seasonal Old Fashioned but my personal favorite was the Garden Daisy. If you are a Tequila fan, this one is for you! Tequila, Midori, Lime, and Cucumber but it is also shaken with egg whites for a frothy top. It's refreshing and light and perfect for a break from the heat of Florida.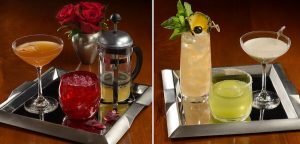 Orange Blossom Manhattan – Belle Vue Lounge
Now let's head over to the DVC Boardwalk. There are several bars on this property that serve up some amazing cocktails but today, we are gonna talk about the Belle Vue Lounge. This quaint lounge is found inside of the building over on the Boardwalk Inn side. The decor takes you back in time to the 1930s with the radio from that era playing quietly as you sip on that delicious cocktail. When I first visited this lounge, I immediately fell in love. I also fell in love with the Orange Blossom Manhattan. Knob Creek Bourbon paired with Cointreau Noir Liqueur, Orange Blossom Honey, and Orange Bitters. Need I say more? Give this a try!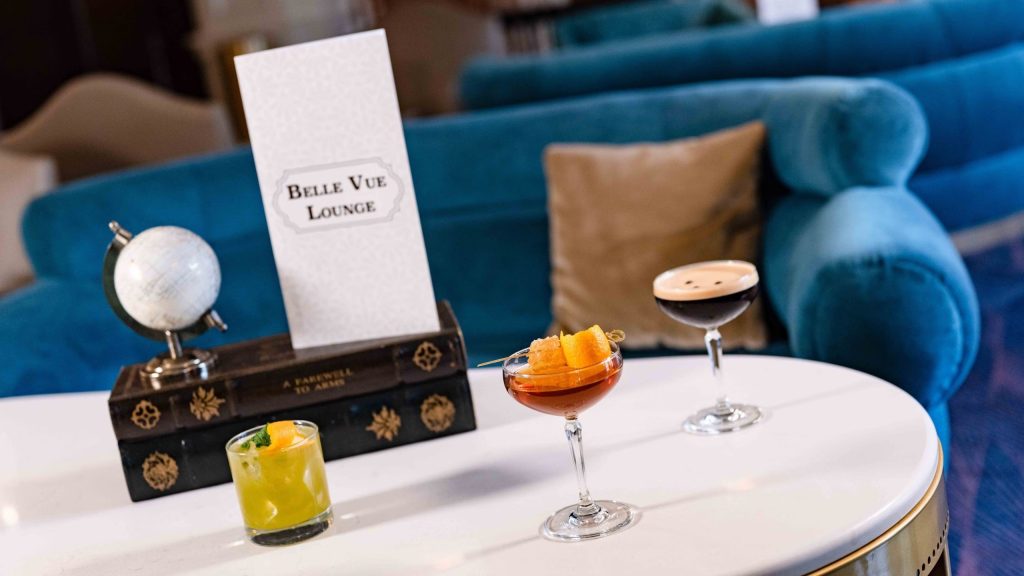 Savanna Rains – Jiko
DVC Animal Kingdom Lodge has several option for bars or Restaurants, Jiko-The Cooking Place being one of my all time favorite restaurants. Let's go to Victoria Falls Lounge and relax in their South African inspired space. The dim lighting and ambiance makes you feel cozy and relaxed, the perfect mood for a late night drink. This drink that I am recommending to you is the Mt. Kilimarita! This drink is described as Jiko's African Margarita and is made with Patron Silver Tequila, Van der Hum Tangerine Liqueur, Citrus, and Cranberry Juice.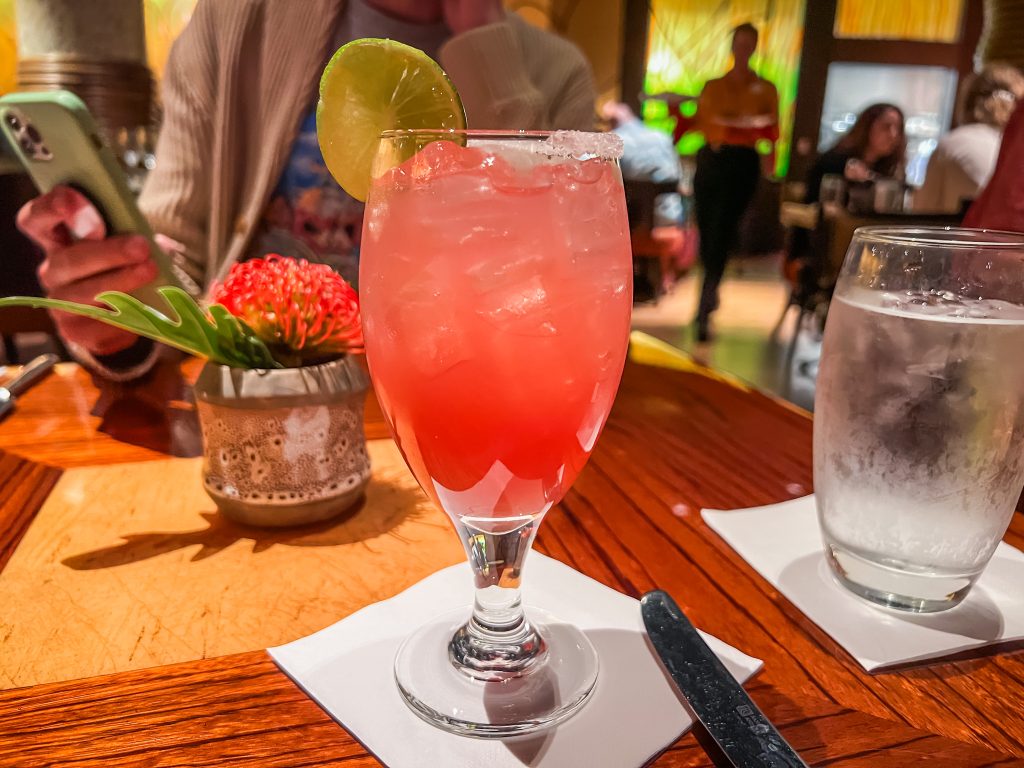 The French Rose – Topolino's Terrace
I'm sure you all expected me to take you to DVC Riviera Resort. Heading to Topolino's Terrace, let's visit the lounge area where you don't need a reservation. This lounge is first come first serve but you can order anything off of their dinner menu which is great for those last minute dinner plans. When you order that cocktail, give this one a try. The French Rose which consists if Grey Goose Le Citron Vodka, Combier Creme de Pamplemousse Rose Liqueur, Raspberry, Agave, Lemon, and Soda Water. This drink is fruity and refreshing which I love to start off my delicious dinner.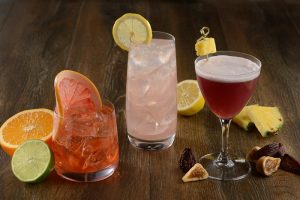 The Zombie – Trader Sam's Grog Grotto
Lastly, let's head on over to DVC Polynesian Resort. I am sure it's no secret that Trader Sam's Grog Grotto is one of the most popular lounges on Disney property. When you step inside, the grotto greets you warmly with its dim lighting and tropical theming. It's fun and immersive! This drink i am about to recommend is not for the faint of heart. It has three different rums in it. Yes, you heard right, three! This drinks called The Zombie. This features three different rums, tropical juices, Falernum, and Cinnamon. It is delicious, trust me!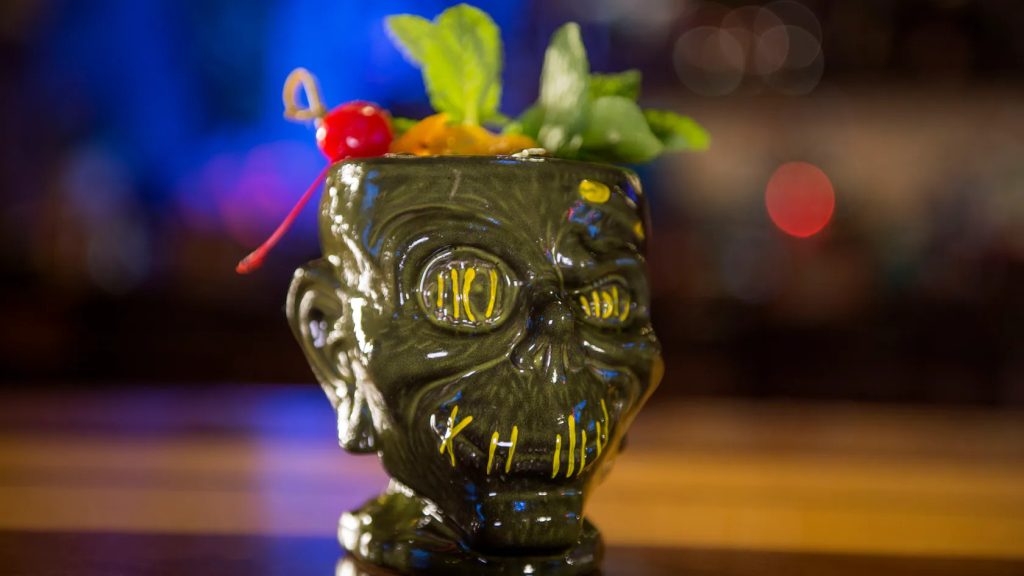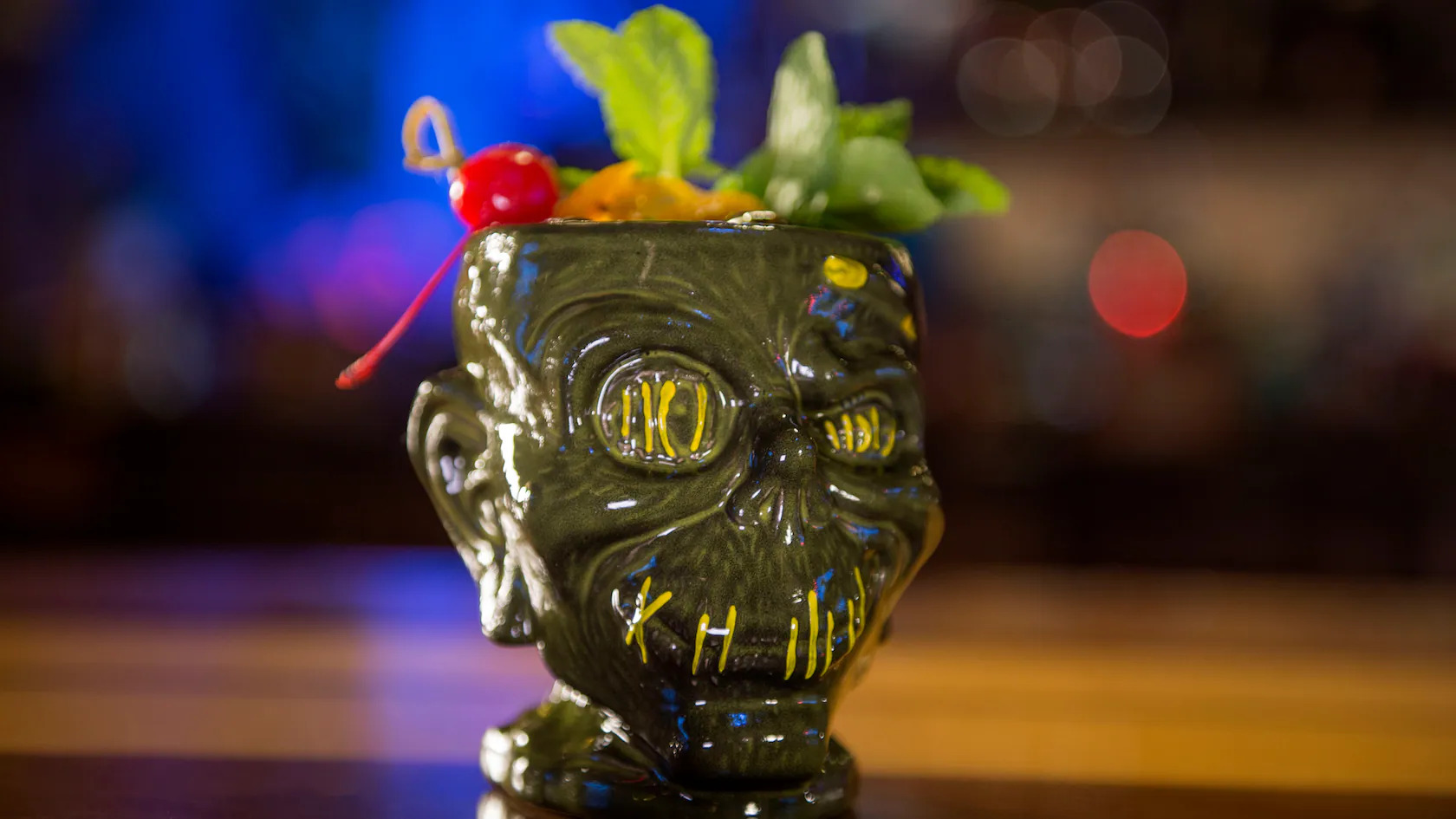 Well, there you go! I gave you five new cocktails to try from different DVC resorts on your next visit to Walt Disney World. There are so many amazing cocktails on property and I would love to hear your suggestions in the comments below! 
Written by
Cheyenne Holland