I have written before about my habit of waiting until the last minute to make dining reservations (see our post about it!), so imagine my surprise when I scored a table for dinner at Topolino's Terrace! Located at Disney's Riviera Resort, the newest Disney Vacation Club hotel, and easily accessible by Skyliner, this restaurant celebrates French and Italian cuisine in an upscale setting—with bonus views of Disney's Hollywood Studios and EPCOT. While certainly a signature restaurant, the warm tones and plush booth seating give Topolino's a casual elegance that is also family friendly. And, most importantly, the food is outstanding!
Cheers With Cocktails!
We started our night with a Champagne Cocktail (made with Moët & Chandon Impérial Brut and  Carpano Antica Formula Vermouth)  and a Topolino Tramonto (made with Stolichnaya Vodka, Caravella Limoncello, Aperol, Lemon, Agave, and Butterfly Pea Flower Tea). The champagne cocktail was bright, bitter, and bubbly, and the Tramonto was perhaps the prettiest drink I have ever seen! Those colors!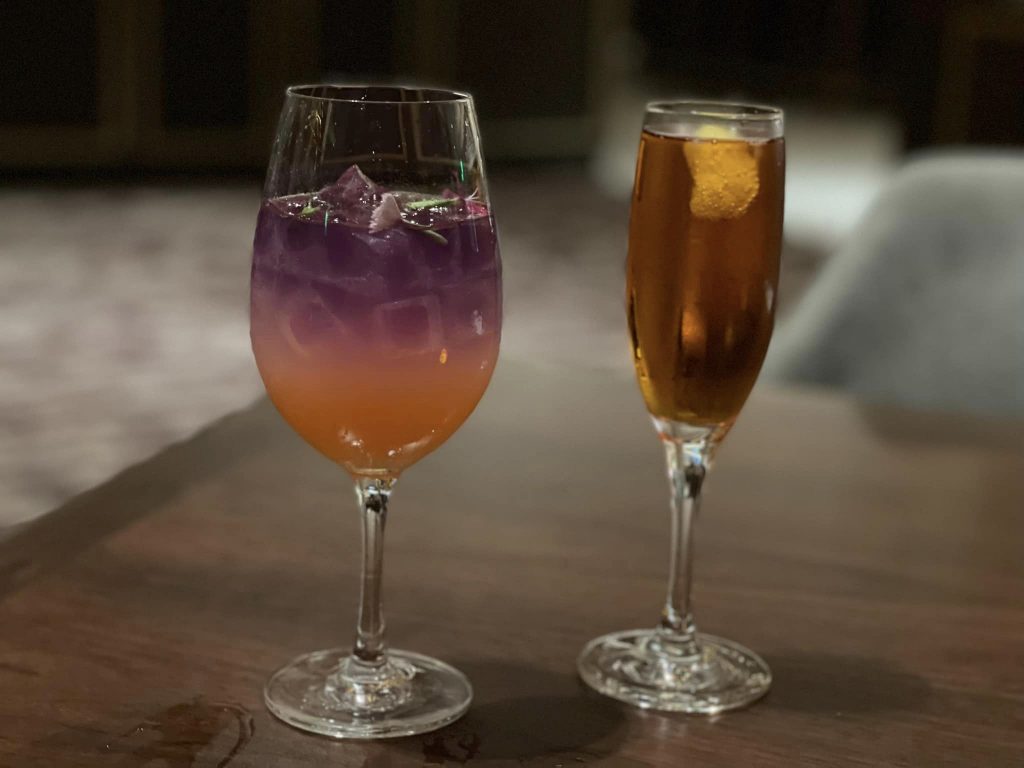 Cheesy Beginnings
For appetizers, we decided to share the Ricotta and the gnocchi so we could try more flavors. While the ricotta was fresh and paired well with the balsamic, the real star was the gnocchi. Duck confit, house made potato dumplings that melted in my mouth… what more could you ask for?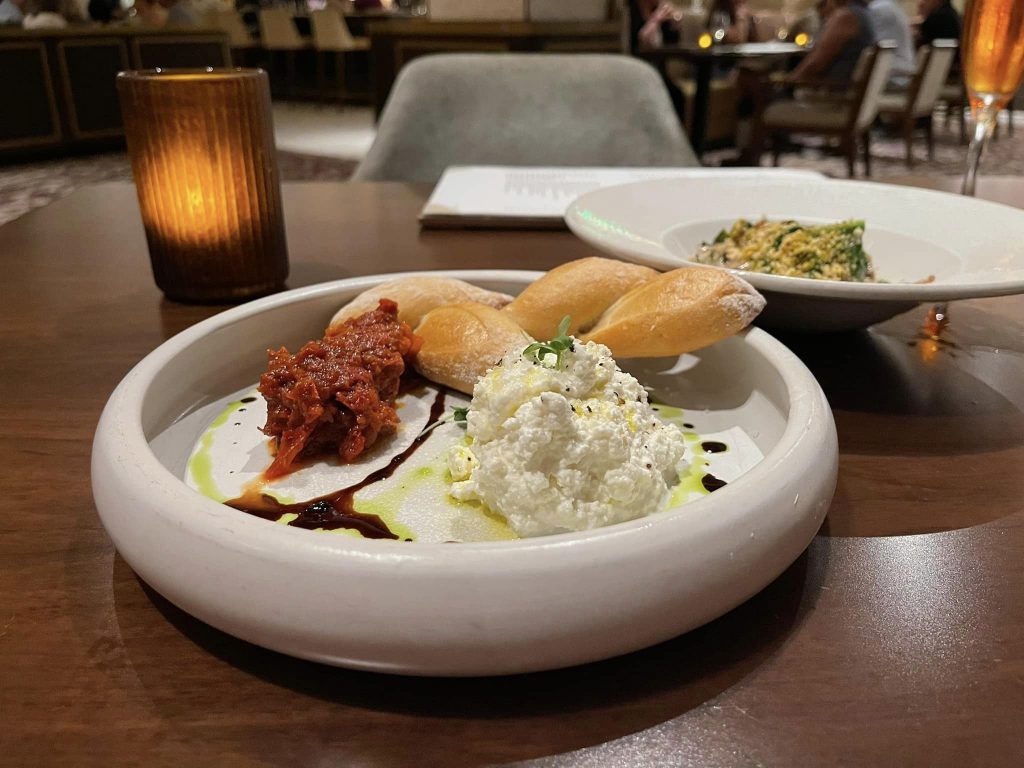 The Main Event
But, of course, I did ask for more… and Topolino's delivered! For the main course, I ordered the Rigatoni, which might be my current favorite entree on all of Disney property. Made with braised chicken, broccolini, mushrooms, pancetta, and Parmesan, the result is a creamy, decadent sauce over a fresh pasta noodle. I used the remaining bread to clean my plate (because I assumed licking the bowl would be frowned upon).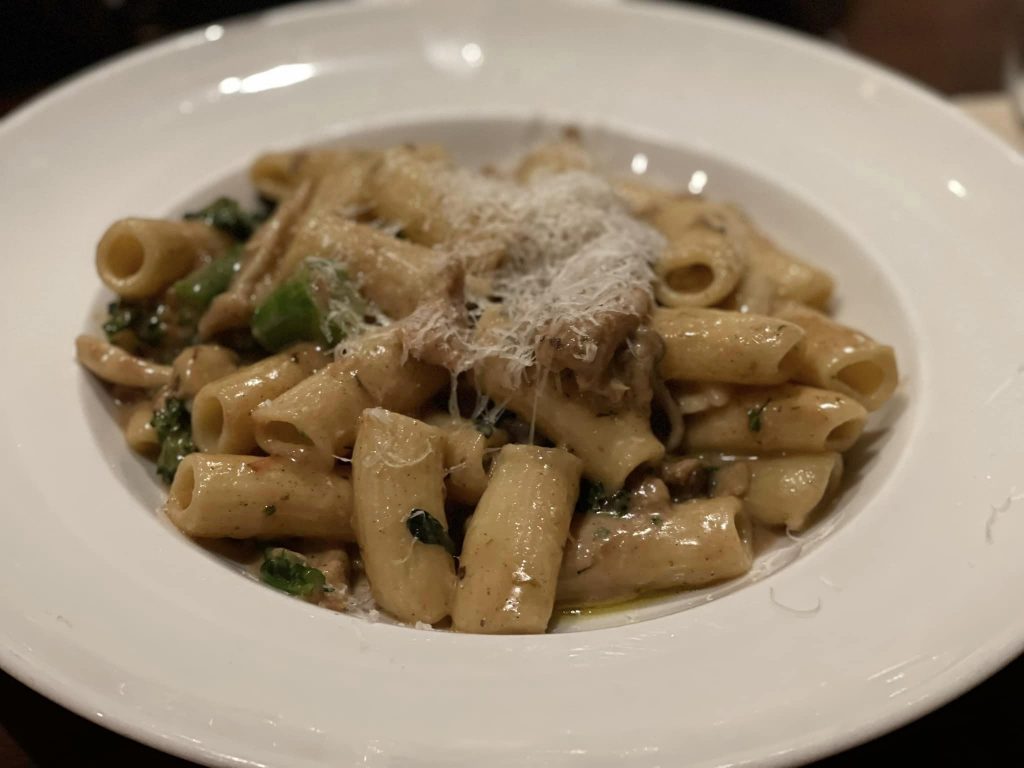 Inspired by Julia Child, my friend decided to order the Classic Sole Meunière, a dish popularized in the 1950s and made with asparagus, capers, potatoes, and a wonderful lemony butter sauce. Admittedly, I am not a fish fan, but the crispy, buttery preparation of this sole might have converted me.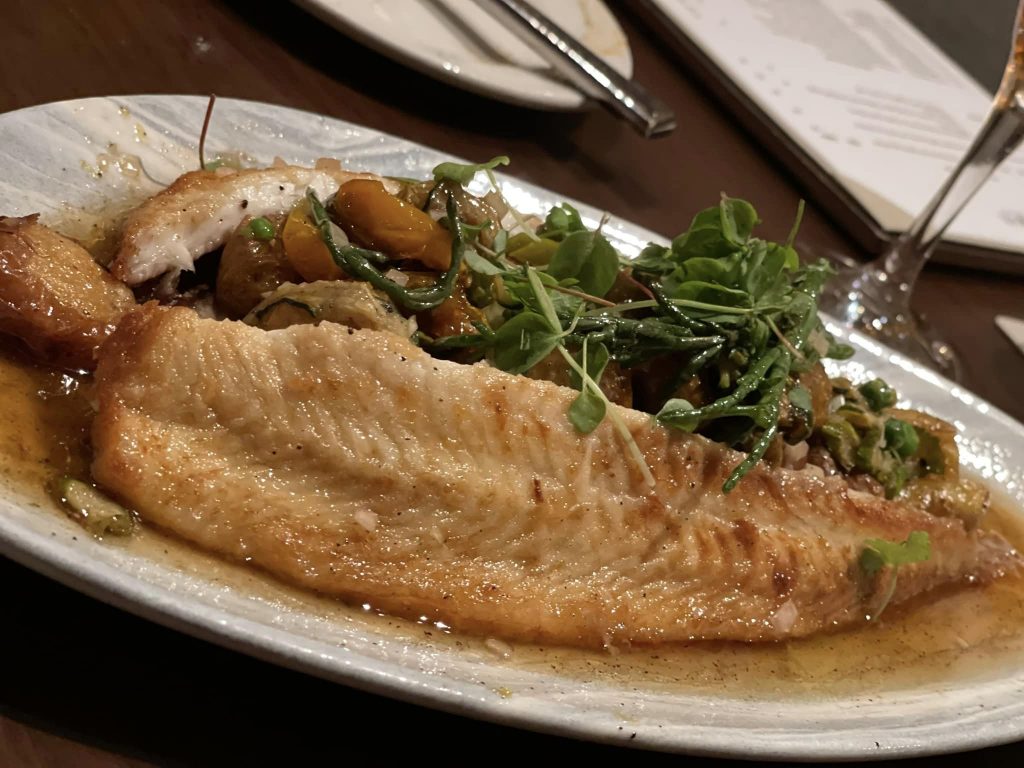 Dessert: No Sharing Allowed!
Now, were we full? Yes. Did we both order the warm chocolate cake with a caramel center and chantilly? Also yes! While perhaps the smarter, more economical choice would have been to split one, neither of us wanted to share. This was a perfect end to our night: the warm center, with just the right amount of sweetness, left us feeling cozy and ready to head off to dreamland. We did, however, wish for a moment we were staying at Riviera so we didn't have to trek back to our hotel!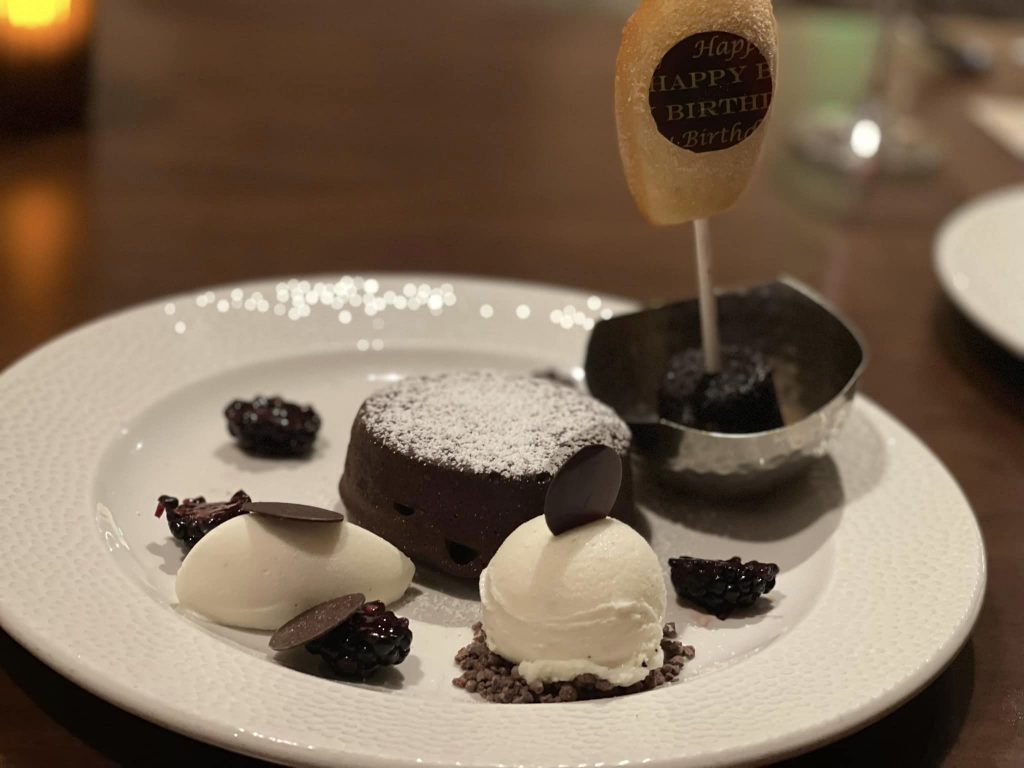 Final Thoughts
I overwhelmingly recommend snagging a reservation for Topolino's Terrace. If you are a last minute planner like me, try looking for offbeat times—our dinner was at 9:00pm and we were part of the last seating. There is also some limited bar seating, if you get lucky!
Are you staying at Riviera soon? Will you try Topolino's Terrace? Let us know! And don't forget to check out our rental reservations for your next stay!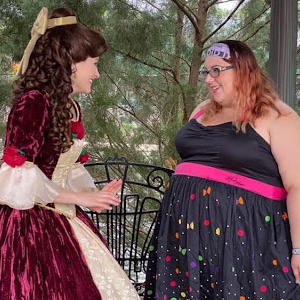 Written by
Jacqueline Dunn
Contributing Writer
Jackie grew up watching her grandparents' home videos of their trips to Walt Disney World. When she turned 8 years old in the 1990s it was finally her time to go… and she hasn't looked back since! She has been a DVC member for the last ten years and calls Disney's Beach Club Villas home. Her favorite way to spend a day is floating on Stormalong Bay and drinking Category 5's at Hurricane Hanna's. When she isn't planning her next Disney trip, she is also a high school administrator and an avid reader.