Disney is a place where magic knows no age limits, and there are plenty of enchanting experiences designed with adults in mind. Read on for 5 experiences for adults at Disney World!
1. Savi's Workshop
For those who are Star Wars enthusiasts, Savi's Workshop in the heart of Galaxy's Edge offers a lightsaber building experience that's truly out of this world. You'll start by selecting your hilt design from four distinct groups: Peace and Justice, Elemental, Power, and Protection. With your chosen design in hand, you'll enter the workshop to delve into the history of lightsabers and craft your very own personalized lightsaber. To make it even more special, you'll select a unique kyber crystal that will bring your lightsaber to life. This immersive experience lets you tap into the power of the Force and brings your Star Wars dreams to reality.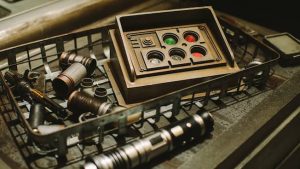 2. Hair Braiding and Styling at the Grand Floridian
While the Bibbidi Bobbidi Boutique may be exclusively for kids aged 3 to 12, the Grand Floridian offers a salon that provides hair braiding and customized styling for adults. These enchanting styles not only infuse a touch of Disney magic into your appearance but also offer a refreshing escape from the Florida heat. From hairstyling to makeup, you're pampered with pixie dust and transformed into your own royal character. Given the popularity of this service, it's advisable to book ahead of time online to secure your spot.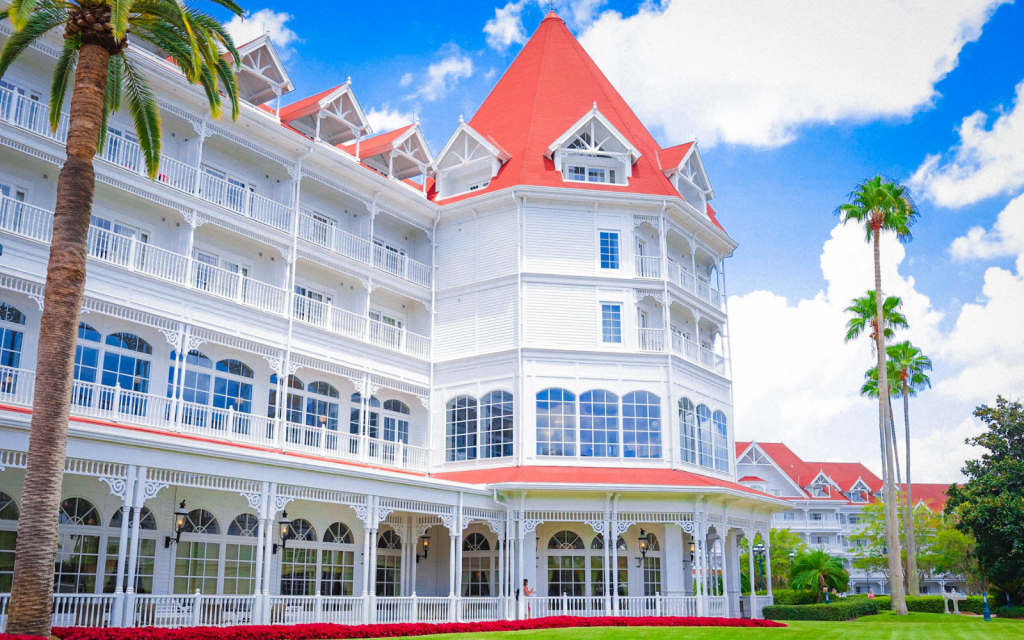 3. Golf
Disney World offers more than just theme parks; it boasts multiple pristine golf courses on its property, making it an ideal adult escape, whether you want to break up your park time or plan an adults-only trip. These courses are sprinkled with Disney magic, including Mickey-shaped sand traps at the Magnolia Golf Course and refreshment carts featuring characters such as Minnie and Donald designs. You can easily rent golf clubs and shoes, and if you're looking to perfect your game, professional instructors are available to help you refine your magical golf skills.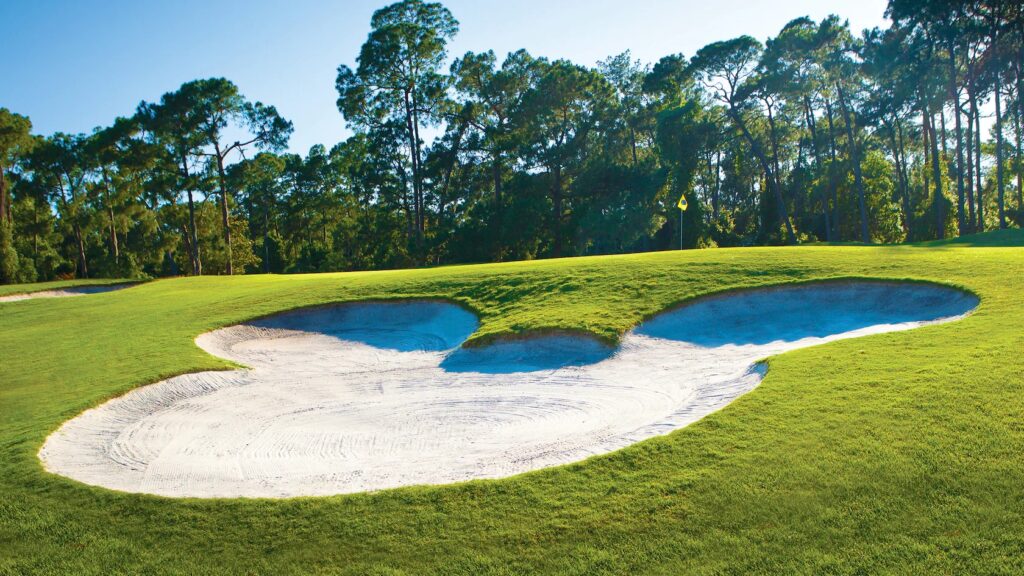 4. Splitsville Luxury Lanes at Disney Springs
Disney Springs isn't just a shopping hub; it's a vibrant entertainment district filled with diverse dining options and a lively nightlife that'll get you moving to the music. Among its attractions, Splitsville Luxury Lanes stands out as a retro-inspired bowling alley that offers a fantastic blend of live music, delectable dining, refreshing drinks, pool tables, and, of course, bowling lanes. With both upstairs and downstairs dining areas, along with numerous bowling alleys on both levels, Splitsville provides the perfect setting for you and your friends to enjoy a night of excitement. You might even want to add some friendly wagers to the mix to spice up the competition and see who emerges victorious. It's a place where fun and entertainment take center stage, ensuring an unforgettable evening at Disney Springs.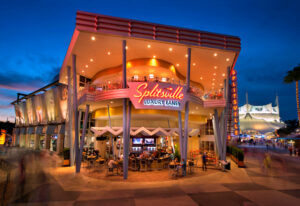 5. Jellyrolls Dueling Piano Bar
If you're in search of a nighttime experience that promises laughter, dancing, and the creation of unforgettable memories, the Jellyrolls Dueling Piano Bar is the place to be. This bar, at the Boardwalk Resort offers an adult night out that will leave you enchanted. Here you can savor specialty drinks that taste like vodka infused with the flavors of jolly ranchers. The stage is adorned with two pianos, each skillfully manned by a talented musician. What sets Jellyrolls apart is the spirit of collaboration between these pianists; they're not competing, but rather complementing each other's talents. At times, one pianist takes the lead, and other times, it's the other musicians' turn, all while adding in creative makeshift percussion and piano harmonies. Both pianists also lend their voices to the mix. There's no predetermined set list or agenda; instead, the entire evening is filled with music played exclusively by audience request. So, bring your favorite classic rock tunes, beloved Disney songs, or any other musical preference, and be sure to arrive early to secure a spot for a truly enchanting and magical night at Jellyrolls. It's an experience you won't want to miss.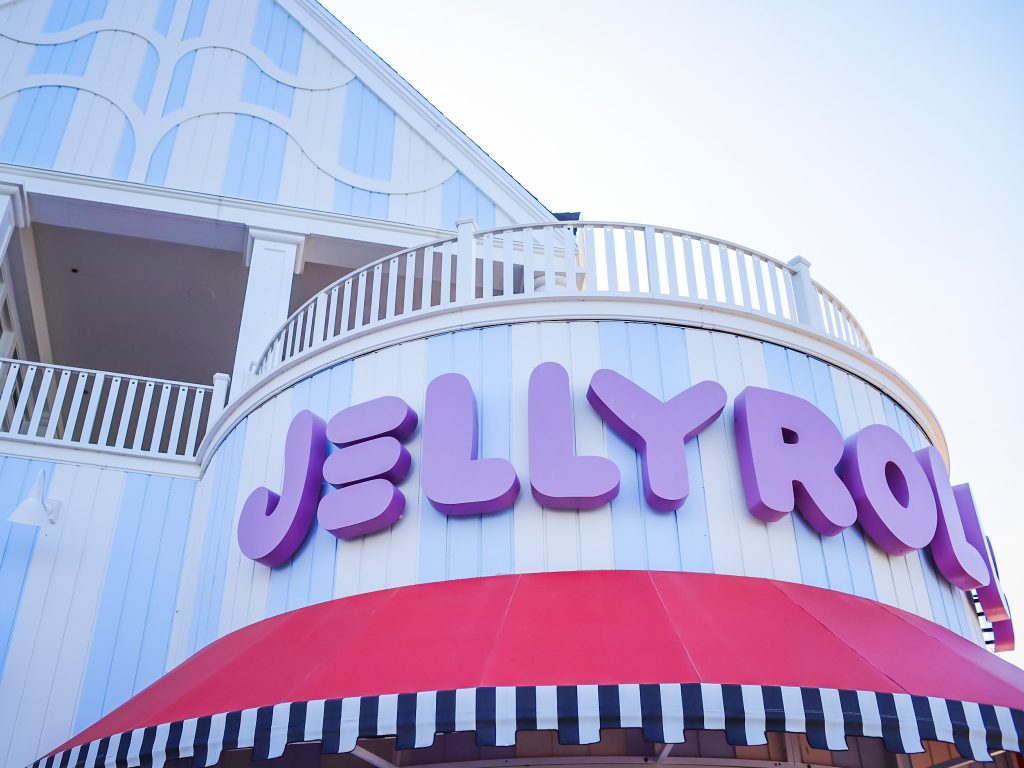 Disney's commitment to enchantment extends beyond its theme parks, ensuring that adults can immerse themselves in the magic, too, creating unforgettable experiences that cater to the inner child in all of us.
Featured Photo: Emily Murray.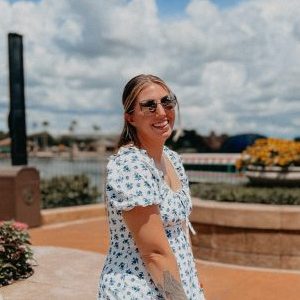 Written by
Marissa Coffta
Marissa's lifelong enchantment with Disney magic began in her childhood and has continued to flourish. She is a mom to 3, who frequently embarks on solo or family adventures to Disney World. Currently living out of state, she takes many modes of transportation to experience the wonder of Disney firsthand. Her fervent passion for writing fuels her with the hopes of bringing the world of Disney to life, making the magic a part of her world.